Archive for May, 2018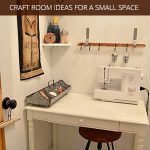 As an empty nester, and now living in a much smaller space, I found myself really missing my craft room. I love working on craft projects but hate the idea of pulling out all of the supplies from various locations. My dining room table would end up looking like a small explosion took place.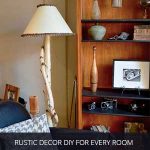 I'm not sure when I first became interested in rustic decorating but I do know that it's been over a decade. The fact that my husband is an avid hunter may have something to do with it. Since I had to incorporate hunting trophies into our decor, I had to find ways to do this tastefully. I did limit the amount of rooms that could have hunting trophies displayed. However, the rustic decorating eventually spilled out to every room. Since I didn't want to purchase a lot of expensive rustic accents, I became a rustic decor DIY buff. Read more…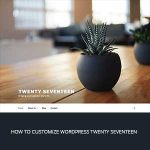 If you like to use the WordPress default themes but don't like the generic look, you can easily customize the theme with some CSS. The most current default WordPress theme is geared more to websites than a blog. I'm going to show you how you can customize WordPress theme Twenty Seventeen specifically for blogging. If you are new to WordPress, you may want to check out my post on starting a website first.
Out of the box, Twenty Seventeen has some great features for a website. The ability to have a full screen header image, with sticky top navigation, can be a big plus for designing a business website. But what if you want to use this theme for a blogging platform?  Read more…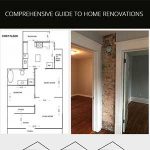 I never realized twenty some years ago that getting my builders license would lead to an interest in home renovations. When I went through the builders class and obtained my license, it was with the intention of acting as the general contractor for our first home build. The experience of controlling a project was such an exciting part of home building. Later, I realized that home renovations were just as, if not more, exciting and challenging. This has led me to come up with this guide to home renovations. Read more…