Challenges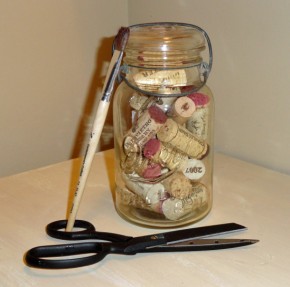 Recycled Craft Challenges:
As crafters, sometimes we can get into a creative funk.  That is when it's good to have a project idea to challenge our creativity.  I love to use recyclable items in craft projects, whenever I can, but they can sometimes be tricky to incorporate.  This led me to the idea to host some challenges to share ideas with one another.  Most of my challenges will relate to a recycled material which will help all of us to use what we already have.  I'm very excited to see all of the different ideas since each crafter will have a different take or expertise for each challenge.
Have a chance to have your idea featured with a link back to your blog.  I currently have over 62,000 monthly visits with 210,000 monthly page views.  I will also pin your project to my group diy board which has over 95,000 followers.
If you have already written a post on your blog that you would like me to feature, send me a link and I would be happy to take a look at it and write a short feature.   Otherwise, I would love to have you create something new and submit it to me using this form.
If you've been featured, make sure to grab a badge from the sidebar!
Try one of these fun challenges to keep your creativity sparked:
I will continue to add new challenges, so check back often!
Do you have an idea for a craft challenge?  Feel free to leave a suggestion in the comments below.  I am always looking for new ways to challenge myself too.