The Easter holiday is coming up quick so of course it is time to start thinking about all of those wonderful Easter crafts for decorating your home.
Since the official start of Spring is also approaching, it is a good time anyway to start changing up the decor a little to reflect the new season.  Even though Christmas decorating is my favorite holiday to go all out for, I love this time of year for the Spring colors and fresh designs.  The promise of warmer weather and open windows is always a big plus too!
When I think of Easter, I don't just think of bunnies.  I typically think of the eggs in baskets or nests…..probably because I happen to love birds!
This year I made a more rustic take on an Easter basket filled with a nest and eggs: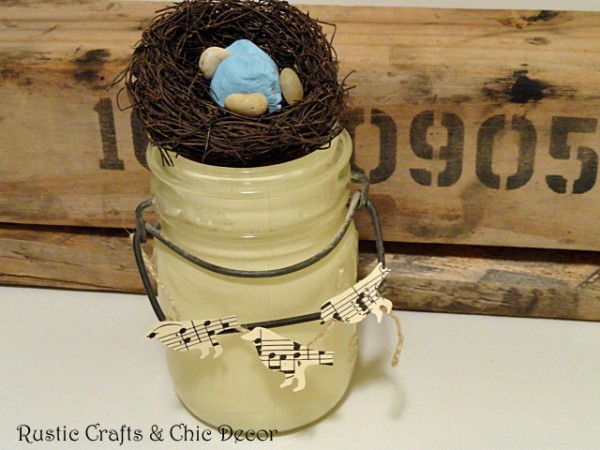 I, of course, had to add some Spring time birds made from cut out song sheets.  I figured this was quite fitting for a song bird!  My "basket" was made from a mason jar which I painted with some cream acrylic paint on the inside.  This way you get a nice glossy finish that won't chip or scratch from handling the outside.  I placed a small bird's nest on the top and filled it with painted rocks to resemble eggs.  The birds were just cut out using a small hand held die cutter and glued to a piece of twine.
Here is a picture of the bird die cutter: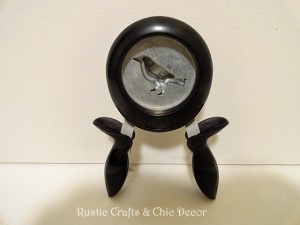 This is a pretty handy little device for individual shapes.  Since, as I mentioned before, I love birds, this was a good one for me to purchase.  I have already used it in several different craft projects.  I bought mine from Joann but they are probably available from most craft stores.
Here are some more Easter crafts that you can use to decorate your home: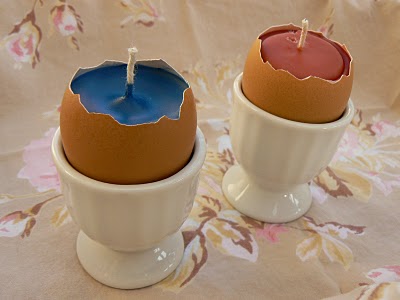 Here is a fun idea by The Magic Onions for using eggshells as a base to fill with beeswax for candles.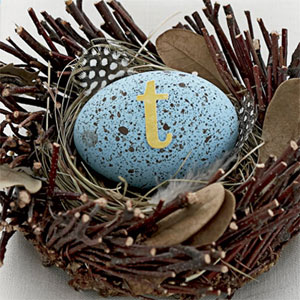 Another rustic nest and egg idea by Delish is of course another of my favorites!

You can get real festive with this easy to make egg garland by Crafty Endeavor.  Use it to frame windows, doors, mirrors or picture frames to add festivity to every area of your home.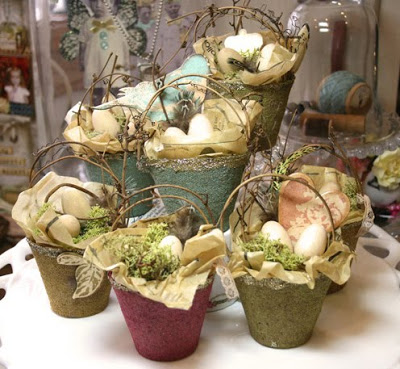 These baskets, by Vicki Chrisman, are made from peat moss planting cups, glimmer mist in assorted colors, twigs, eggs, moss, and decorative paper.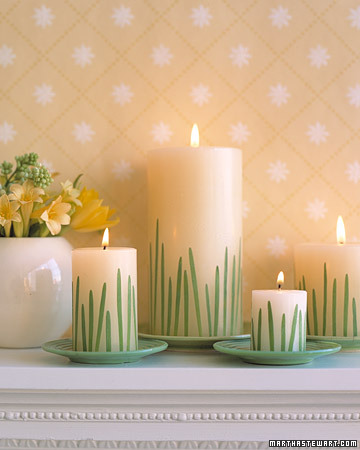 I love this simple design for Spring and Easter using blades of crafts to decorate and unify an assortment of candles.  Martha Stewart provides the easy instructions for this craft.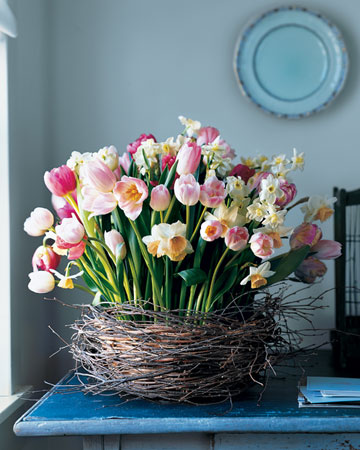 And finally, another one by Martha Stewart is this great looking birch wrapped basket of Spring flowers.  The rustic basket contrasts perfectly with the soft fresh flowers.
Happy Crafting!