Today I thought I would compile a posting of some of my favorite rustic craft projects.  I have done quite a few over the last couple of years and some of them have been getting quite a bit of positive feedback either right here or on Facebook, Hometalk or Pinterest.
So…the top ten rustic crafts on showcase today are as follows:
1.  Birch Bark Wine Bottle Craft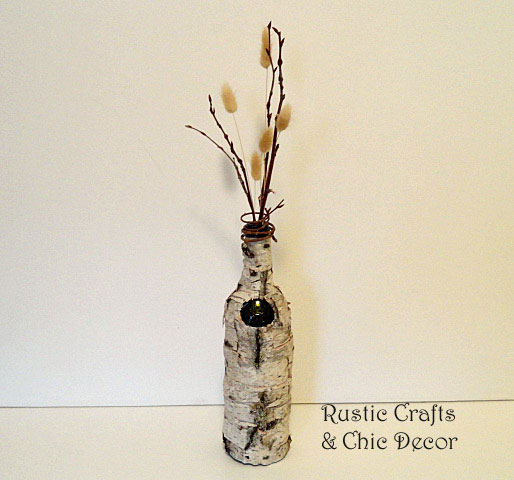 I took an empty wine bottle and wrapped it with birch bark to make a rustic style vase.  The birch bark was found in the woods on some fallen trees and of course the wine bottle was recycled so the whole project was just pennies to create.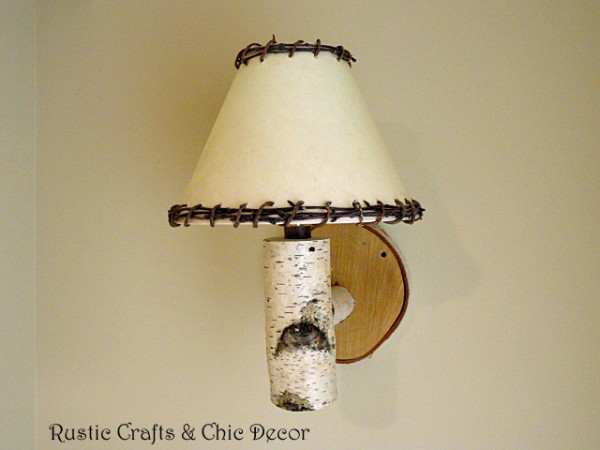 These sconces have been a joint effort between my husband and I with my husband crafting the sconce and I decorating the shade.
3.  Bird Craft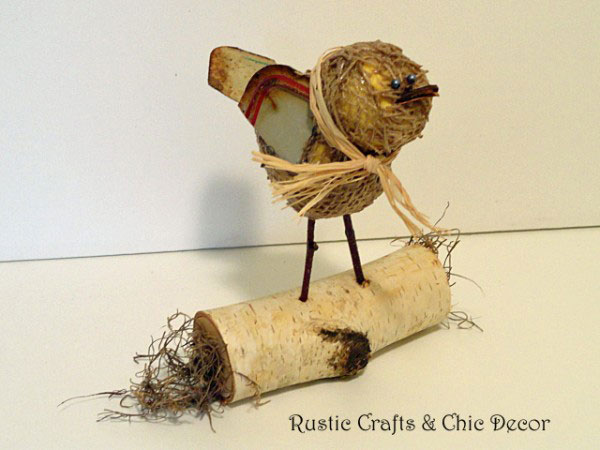 The body of this bird is made up of styro-foam balls with the wings being formed from recycled license plates.  I kind of think he resembles more of a chick than a bird……maybe I should call it a chick craft!
4.  Cheers Sign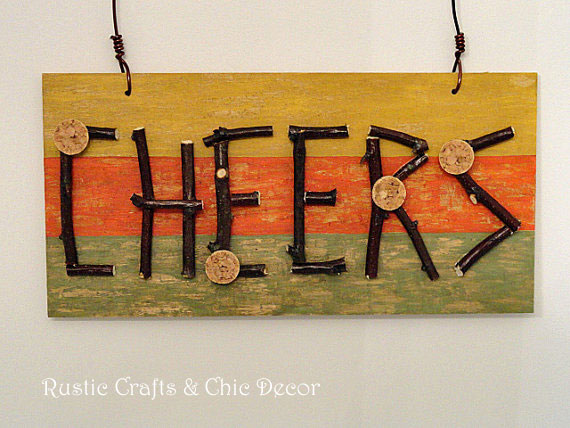 Some branch pieces and a little paint are all that is needed to make a fun and cheery rustic sign.
5.  Branch Craft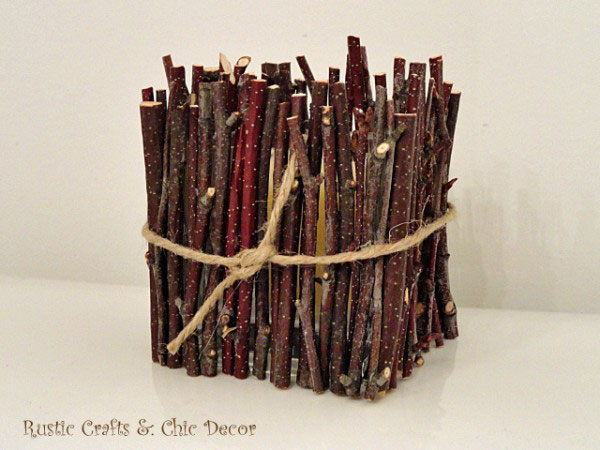 I took a plain glass square votive holder and glued thin birch branch twigs all around the perimeter of the glass.  It now fits in nicely with any rustic decor.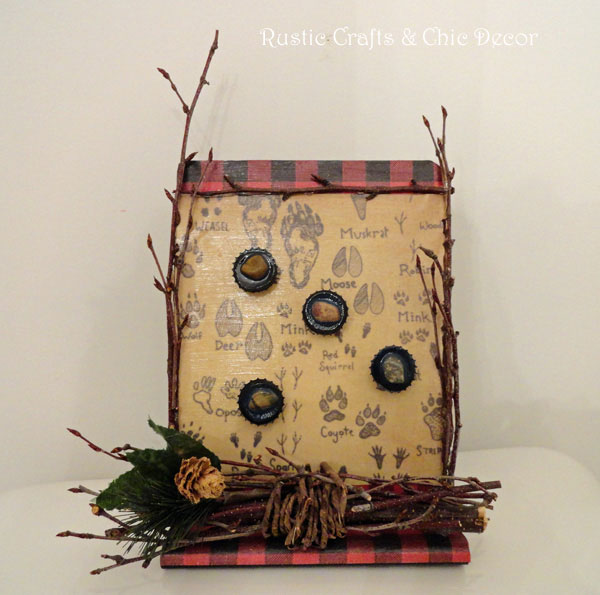 I took a generic magnet board and made it rustic by decoupaging craft paper to it.  I then added birch twigs, that I bundled together, to the bottom as well as some to the top and sides.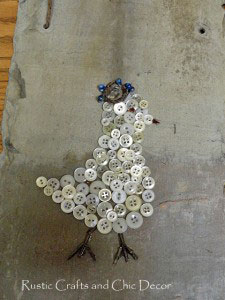 A slate roofing tile and a pile of buttons were all that I needed to make a fun wall hanging!
8.  DIY Garland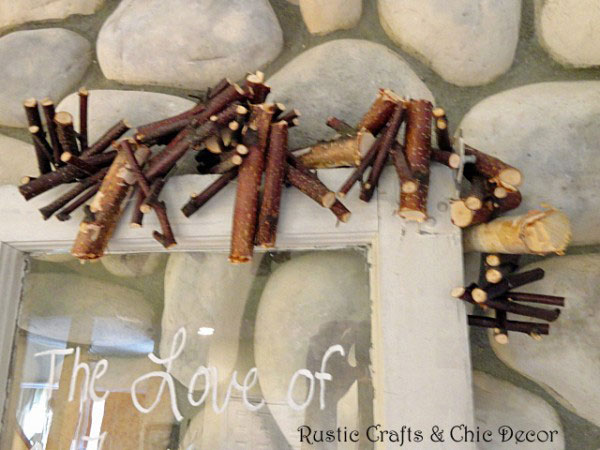 This craft is fun and easy to make.  It is great to line a mantel, shelf, Christmas tree or hang over a frame.  Just string sections of birch branches, or any other kind, through thick elastic cord or twine.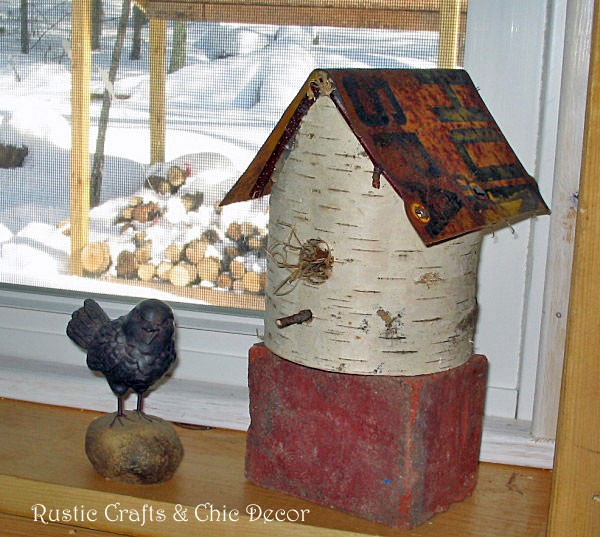 The birch birdhouses have always been a favorite!
10.  DIY Storage Tins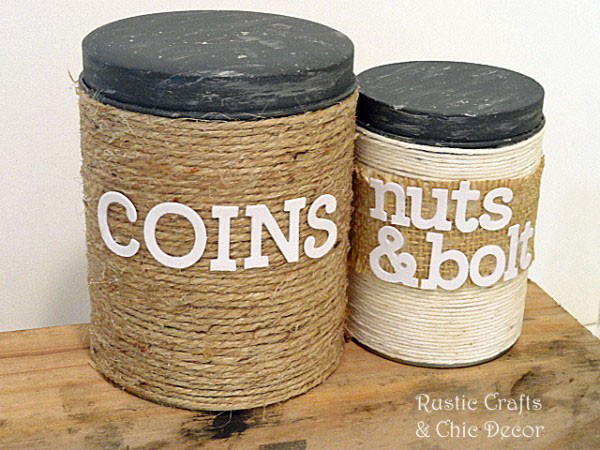 These rustic style storage containers were transformed from recycled Christmas tins.
I hope you have enjoyed this roundup of rustic crafts!
Happy Crafting!