Fall is just around the corner and with that brings about the thought of pumpkin crafts!  I love setting out pumpkins all through the Fall season and I have made several different types using things such as sweaters, books and even birch bark to decorate.
The tutorials for all of these pumpkin crafts can be found at the corresponding links or by simply clicking on the image.
This first one is one of my favorites and is made up of an old paper back book.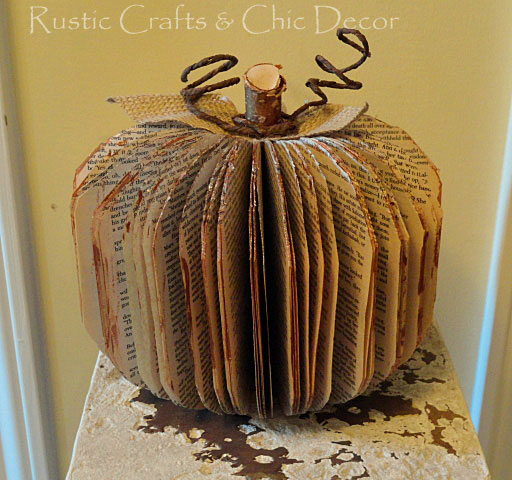 This book page pumpkin craft is quick and easy to make and only requires on paper back book, a small branch piece, some burlap, bark covered wire, and just a little paint.
For this next one, an old orange pumpkin and a worn out sweater combine to make a new neutral and chic pumpkin that fits in with most of my decor.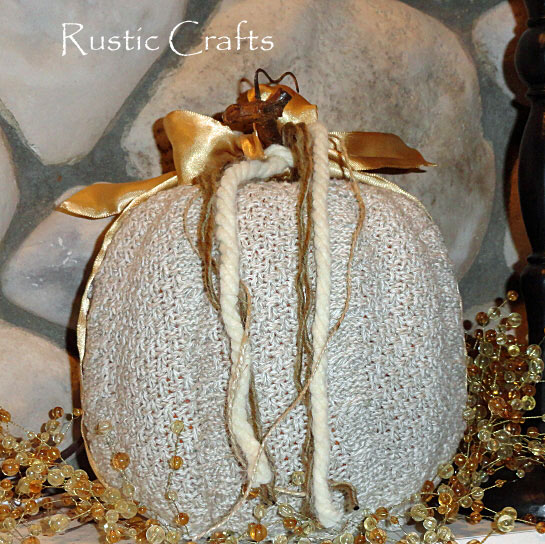 The sweater pumpkin can be modified in color and texture depending on the sweater you use.  There are all kinds of possibilities with this craft.  Think about what you could do with an argyle sweater!
Another way that I like to cover an existing pumpkin is with birch bark.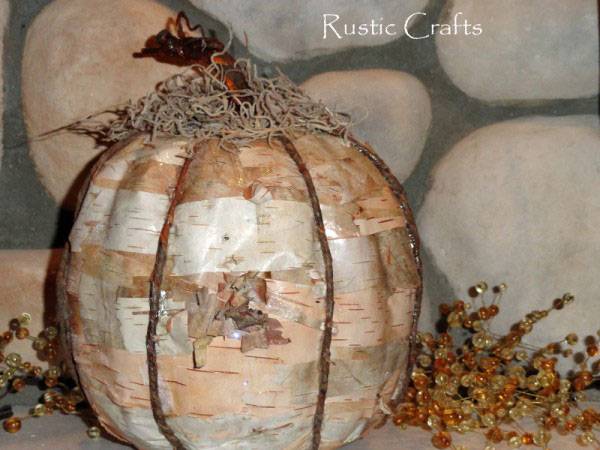 To make this rustic pumpkin, you can either buy birch bark or use bark from dried logs that is easy to peel.
Here are some more pumpkin crafts to inspire you:
I love this monogram idea by Ask Anna Moseley.  She uses a fake pumpkin, paint and upholstery nails.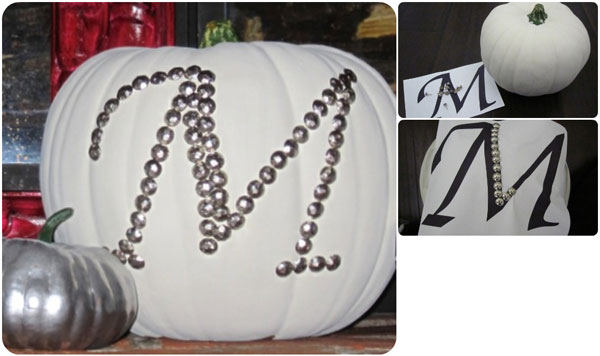 Here is a super creative idea by The Space Between Blog.  This pumpkin is made up entirely of palm frond leaves!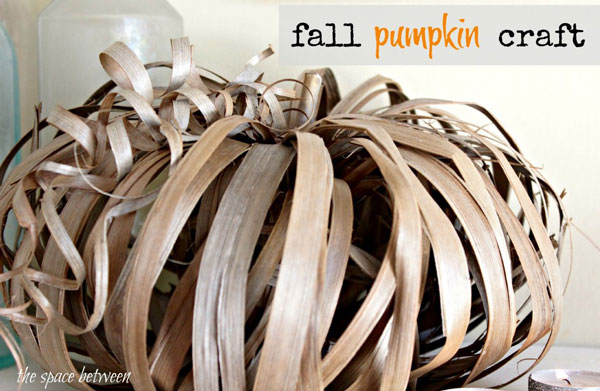 Of course I love things wrapped in twine so this next pumpkin by Jennifer Rizzo had to make the list!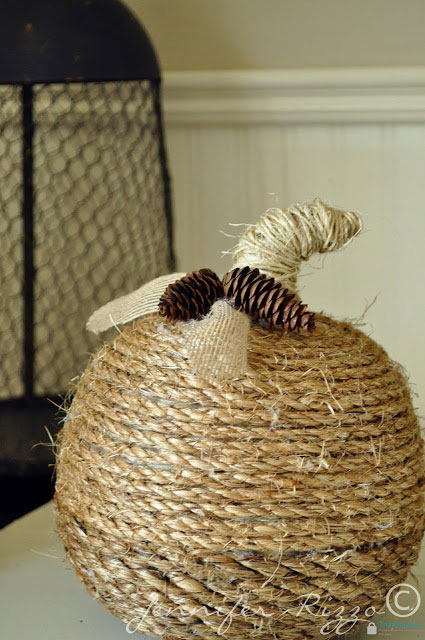 The last example is fresh and simple and oh so lovely!  These linen driftwood pumpkins by City Farmhouse use a surprising material as the base.  Each pumpkin only cost 6o cents to make.  Not bad, I'd say!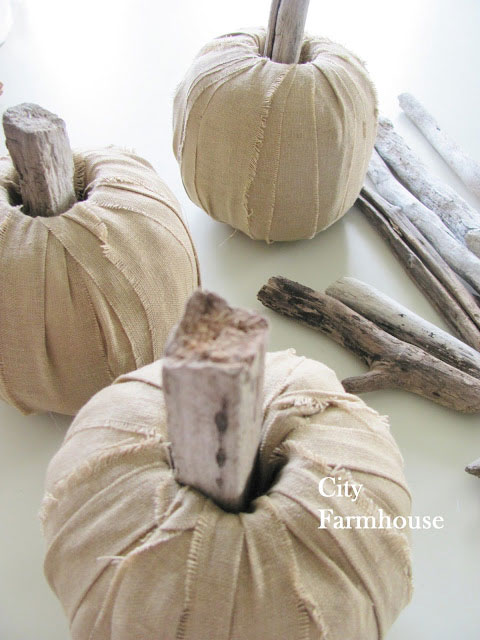 Happy Crafting!