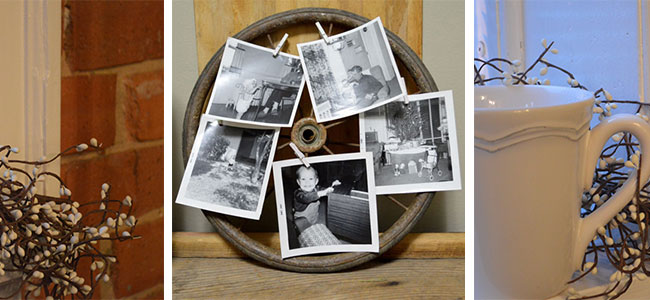 Best Christmas Recipes For Crafting In The Kitchen
Sometimes the lines of the craft room and the kitchen cross.  What you create to be eaten actually looks more like an art project that you almost hate to break into but you know it is inevitable.  The initial presentation is what makes the effort so worthwhile.
There is no better time for such projects than at Christmas.  The season of festivity tends to get your creative juices flowing anyway and if you turn on that Christmas music, you have the perfect setting for crafting in the kitchen!
I have found some of the best Christmas recipes that offer the most presentation value for your gatherings and parties.  Just click on the links to get the full recipes for any of the projects that interest you.
Every year, I like to make a Christmas wreath yeast bread to enjoy with my family on Christmas morning.  The dough is formed into a circle and then sliced and twisted to form a pretty wreath.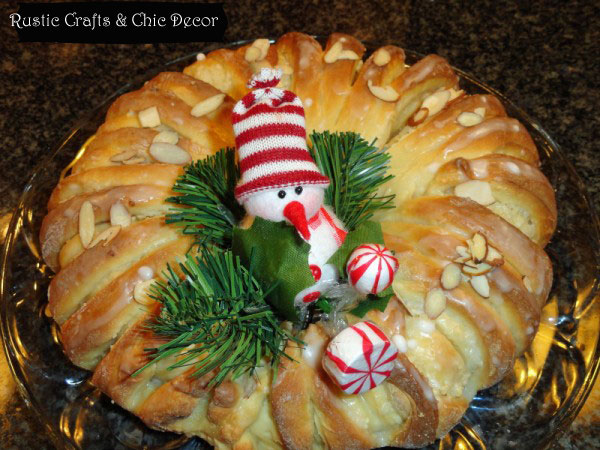 I just fill up the center of the wreath with fun Christmas picks that I have on hand.  The recipe can be found at Almond Yeast Bread.
Cheese balls are a favorite over the holidays and it is a fantastic idea to simply shape the balls into a snowman!  Use your favorite cheese ball recipe and decorate with various items to add personality.
Oh my!  What a fun way to serve up mashed potatoes and meatloaf!  This is actually a vegan version.  It would be great to serve both ways at a large party to accommodate all guests.  You can get this adorable recipe here.
Finger foods like cheese cubes and grape tomatoes are an easy appetizer.  When they are arranged in a festive Christmas tree, they become so much more!  I love the fresh thyme sprig garland!  See this in more detail here.
Here is an easy one!  After making up the mushroom pate, simply cut the pastry dough with a star cookie cutter for a festive look.  Get the recipe here.
The Decorated Cookie shows how to craft these pretty white chocolate trees that would be perfect to serve or to give as gifts.
Although this snowman looks too good too eat, you really have no choice!  It is made from ice cream so if you are hasty, you will end up with a plate of melted Frosty!
Rice krispie treats have always been a staple at our house.  This way of serving them for Christmas is so festive and really just as easy.  The ornament tops are Rolos candies.  See the details here.
The nice thing about crafting a dessert masterpiece like this is that it gets to be on display throughout appetizers and dinner.  It doesn't get cut into until the final event of the party.  See how to make this here.
Finally, I love these cupcakes for the mini diy stands and the way the candy canes are melted just slightly to give a unique design as a topper.  Check out the details and stand tutorial here.
Have you been inspired to get crafting in the kitchen?  Which was your favorite project?
Happy Crafting!