Storage solutions can be a dilemma for any area in your home but it can definitely be more of an issue in small spaces.  These areas tend to get cluttered up in a big hurry so a well organized room is essential to keeping any sense of order.
When you don't have a lot of space, the last thing you want to do is fill it up with bulky storage containers.  However, there are ways to get creative with storage that will go virtually unnoticed as being storage and will look decorative instead.
My small office/craft room is full of creative storage ideas that look to be part of the overall decor of the room.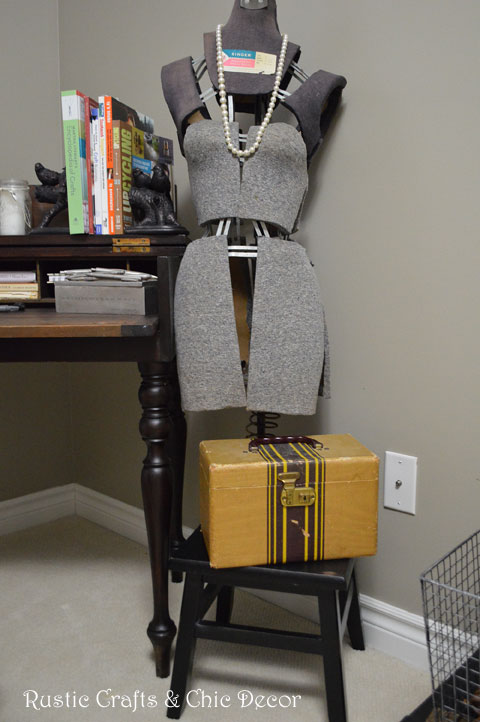 The vintage case is packed full of vintage buttons.  It is very easy access for when I need them but is out of the way when I don't.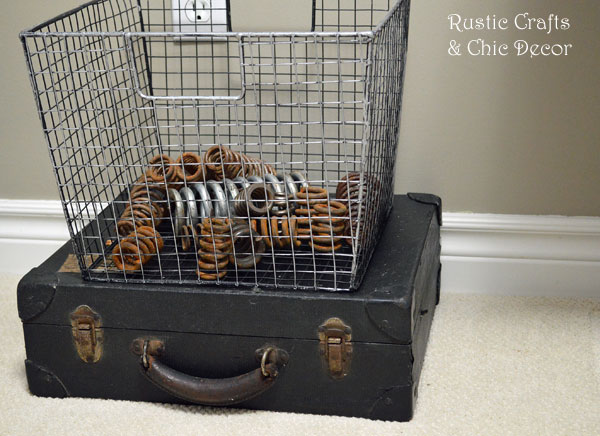 Another vintage suitcase holds specialty craft papers with the industrial basket on top of it holding my rusty springs and gears.  I like the open storage for my rusty parts because they help to inspire my creativity…..and I just like rusty junk….a little weird I know!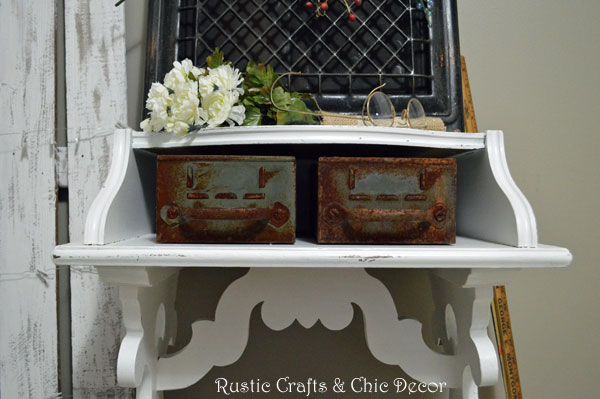 I added rusty drawers to this vintage telephone desk to store supplies like glue and scissors that I like to keep hidden.  I, of course, like the rusty drawers to be seen!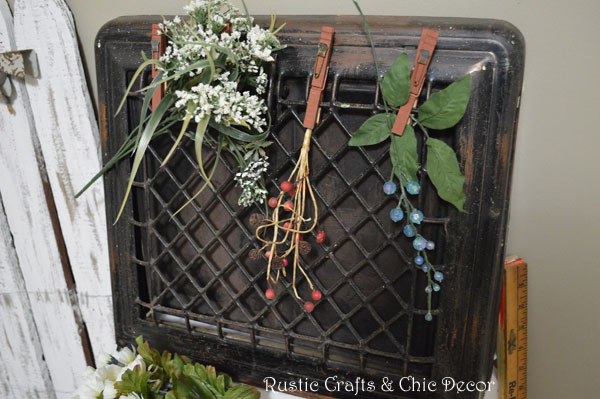 At the top of that desk, I keep my vintage heat register clip board to store various floral picks that I use in small projects.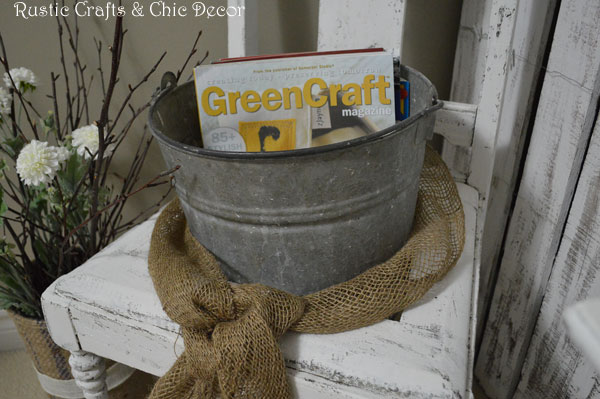 My inspiring magazines are kept in my upcycled chair –  magazine holder.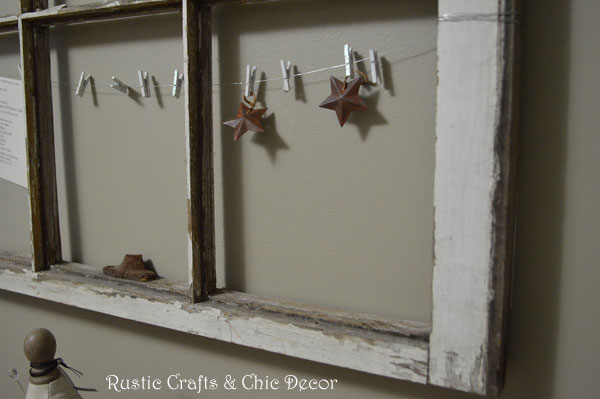 I hung an old window, with wire and mini clothespins, over my desk for some more storage.  I can easily clip small supplies and notes to keep them off my work surface and at eye level.  I also have wire and clips on a picket fence, next to my telephone desk, that I have yet to fill.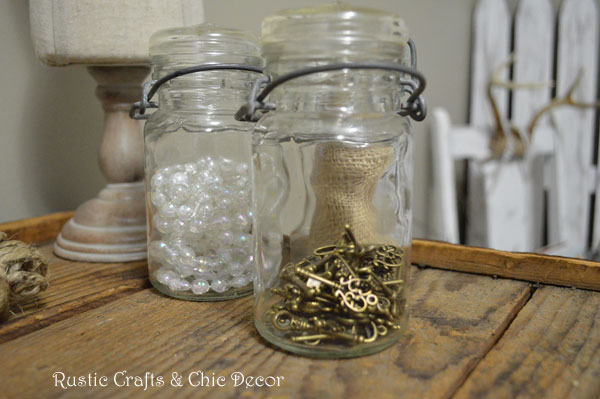 And finally, I love the look of mason jars and use them wherever I can.  They are so perfect for storing a wide range of items.
What creative storage ideas have you come up with?
Happy Organizing!