If you have a lot of jewelry, you know how quickly it become a tangled mess if you're not careful.  I have had a variety of jewelry boxes and find that the more separate hooks, compartments and drawers there are, the better.
However, because of space, sometimes you need something a little different to hold your jewelry.  I know that I don't have a ton of room for large boxes and have had to get creative for the way I store and display my jewelry holders.
I have hung necklaces on the wall with this DIY cork board jewelry holder that I made for inside my closet.  It doesn't take up any space and I can have my favorite necklaces right at eye level for easy access.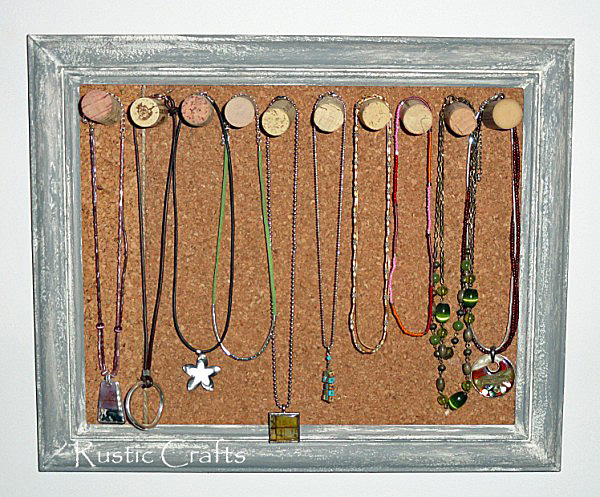 I have also used vintage wooden pants hangers and old cabinet knobs to make hanging jewelry holders that can either hang from the wall or a clothes rod.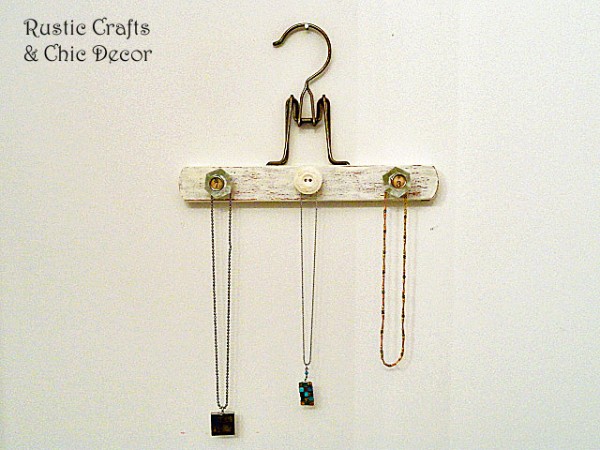 My most recent diy jewelry holder is for a table top and is a fun whimsical piece.  It is made from a large industrial cable that was split apart to form the image of a tree.  My husband welded this to a metal base, another piece of scrap metal, so that it sits nice and sturdy.  I had coated the whole thing with lacquer to protect it and give it a nice glossy finish.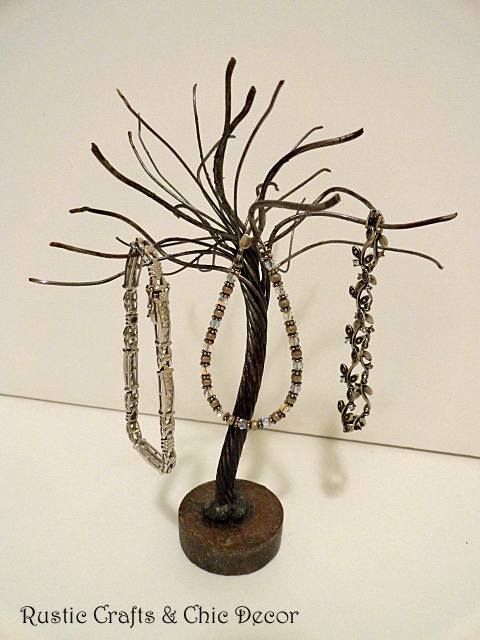 This one is just the right size for hanging bracelets.  You could make one for necklaces by just cutting the cable longer.  We have a metal cutting chop saw that works perfectly for this.
What types of things have you tried for keeping your jewelry organized?  Have you made any of your own jewelry holders?  Share some of your tips and ideas below.  We would love to hear from you!
Happy Crafting!