After taking down my Christmas mantel decorations, I decided that I wanted to do something totally different with our Study mantel than what I had up before the holidays.
We have an assortment of vintage cameras that I have been displaying on the mantel and I still wanted to display some of them but with a little more pizzazz!
The nice thing about putting all of that holiday decor away is that I had a nice big clean slate to work with.  Our mantel is long and deep which gives me plenty of room to display things.  The only problem with that is coming up with enough items that work together……it didn't take me long though.
I had a pair of shutters that I had picked up for a smoking deal at an antique store this past summer.  They were just waiting for me to come up with a plan.  With the mantel all clear and me needing something large for a focal point, the shutters practically came running to me.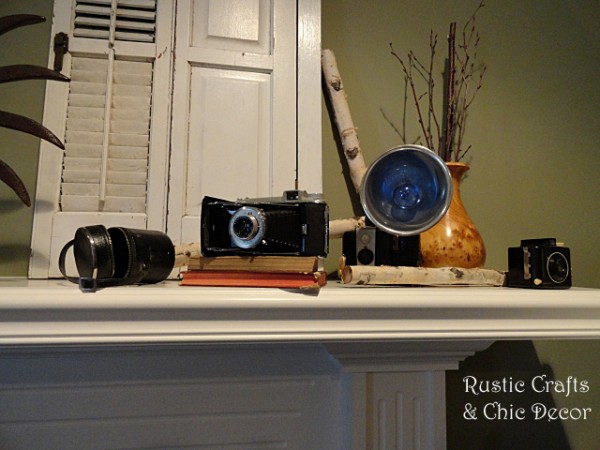 Our study is decorated with warm neutral colors and the fireplace is flanked with two of our handmade birch floor lamps.  So….I wanted to keep the colors warm and neutral and of course add more birch to the mantel.
We love industrial pieces so I placed our rusty rotary hoe right in the center.  My husband had welded it to a base so that it was easy to display.  It reminds me of the sun or a flower….both make me smile!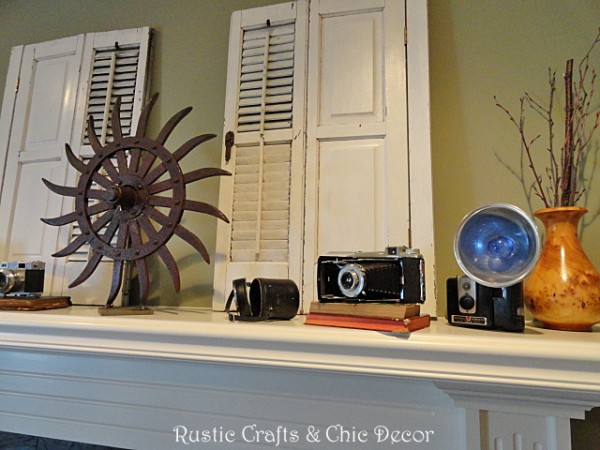 To give a couple of the vintage cameras a little more height, I placed them on a stack of shabby books with the page side showing.  The warm aged colors of the pages fit in well with the room.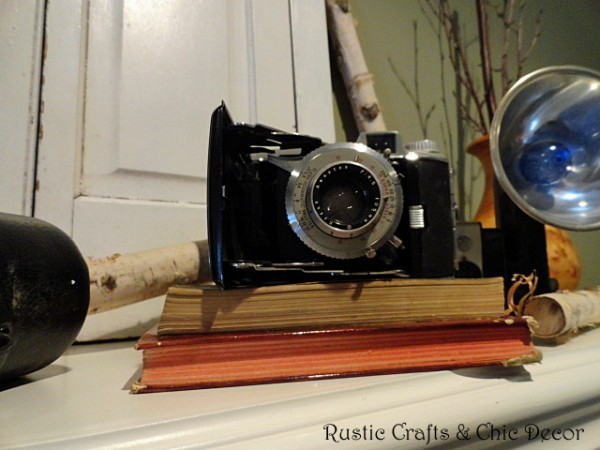 Here is the finished mantel: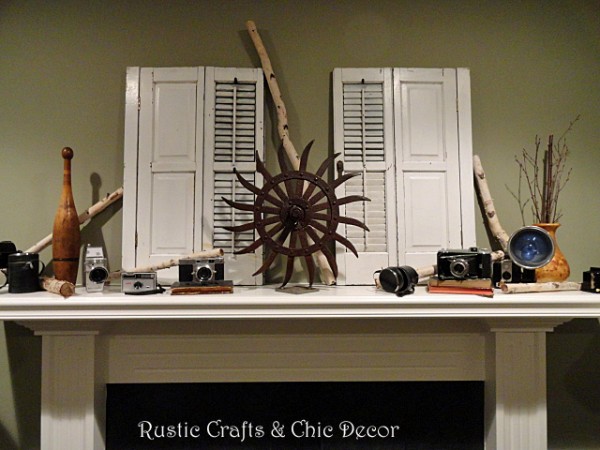 And…standing back just a touch: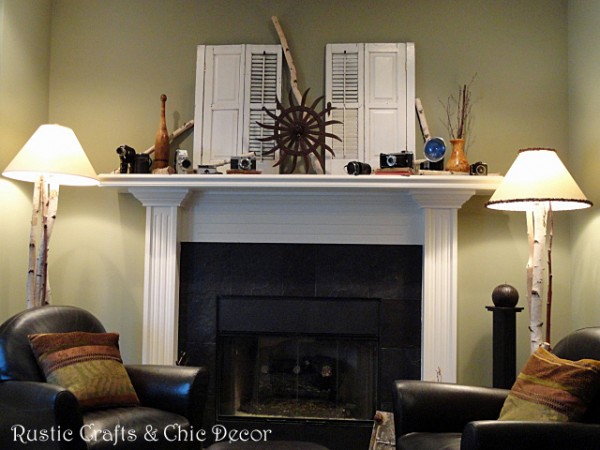 What unique ways have you used for decorating a mantel?