An important part of interior design is in the lighting and coming up with some unique ideas can set your home apart from the rest.  Light up your home with stylish fixtures that will illuminate and add charm at the same time.    I found several diy lighting projects that will do just that in a comfortable shabby chic style.
My husband and I have made several birch lamps for our home.  When I pair one of the lamps with a chic shade woven with pip berries, it fits in perfectly with shabby chic decor.
You can see how to make your own birch lamp by following my tutorials for both the lamp and the decorative shade.
Here are some of the other unique ideas that I have found: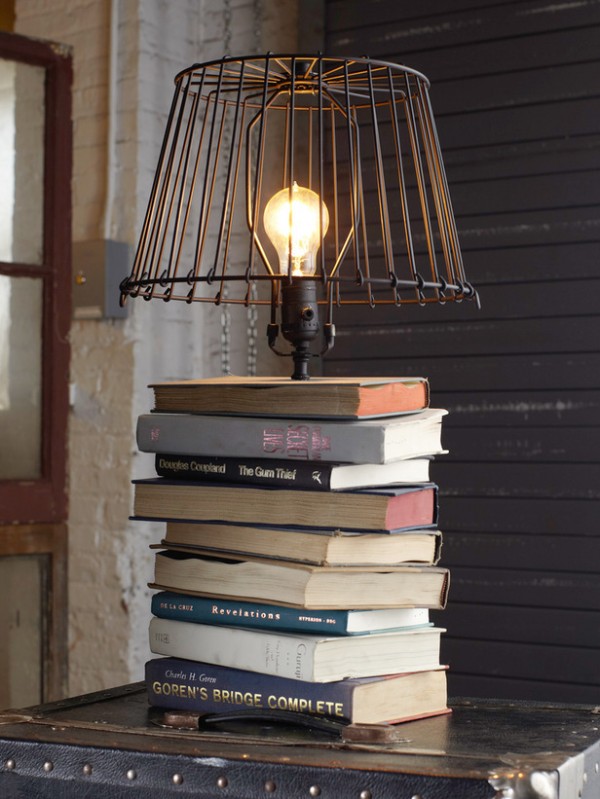 This DIY book lamp not only makes a bright conversation piece but it is also a great way to recycle those old books!  I love the warm and inviting look.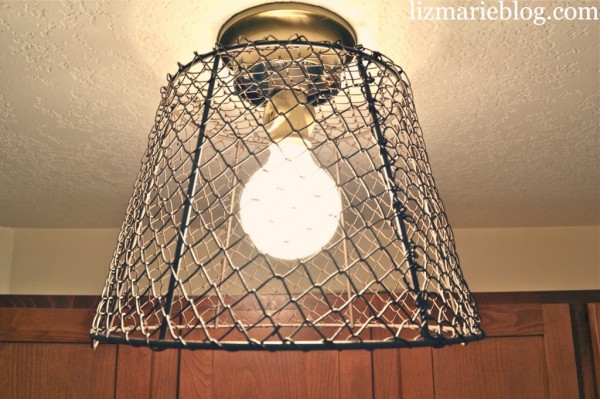 Switch out your plain ceiling lights with some fun wire baskets!  Liz Marie shows you just how easy it is to make this stylish transformation.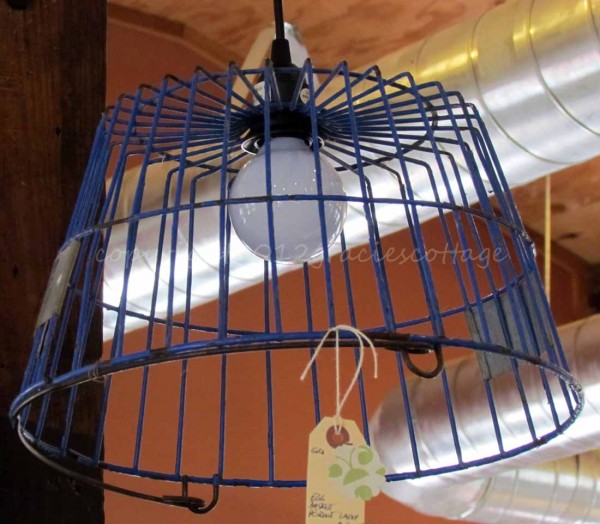 Make a simple pendant light out of an egg basket.  All you need is an egg basket, light cord and a round light bulb!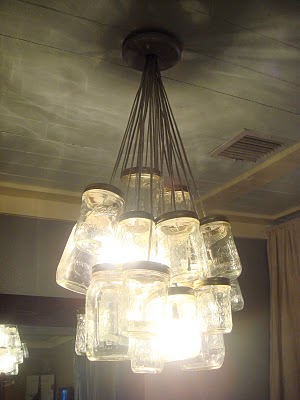 Here is a super cool shabby chic chandelier made up of mason jars.  It takes a little more time and effort to complete than some of the other projects but the result is so worth it!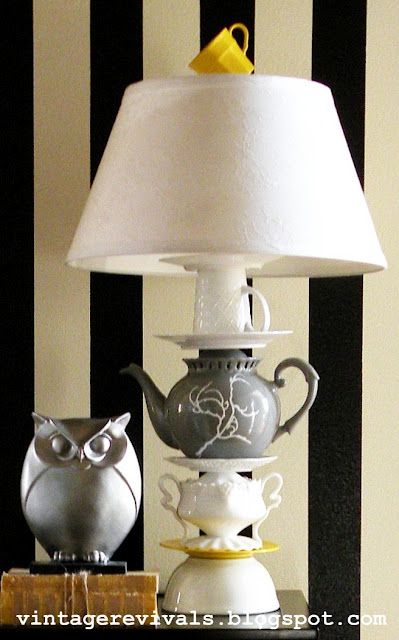 I am loving this Anthropologie  inspired teacup lamp!  It is a great way to display some of your vintage collection of teacups and get a new use as well.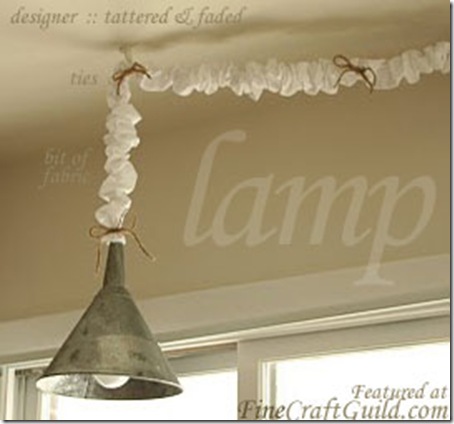 Why not use an old funnel for a shabby pendant light.  The fabric covered cord adds the perfect amount of chic!  I did something similar to this at our cabin by taking the globe off of an existing plain pendant light and slipping the funnel over the light bulb bracket in it's place.  An instant and easy makeover!
Happy Decorating!