Mason jars are great to re-use in craft projects and one popular use is to make one into a lotion or soap dispenser.
It's not hard to make this transformation.  The trickiest part is in preparing the lid to hold your dispenser.
There are a few different ways to do this.  You can either purchase lids with the holes pre-drilled in the top to accept a dispenser or you can drill the holes yourself with a special metal drill bit in the correct size.
For this project, I didn't do either of those two options and instead used materials that I already had in my craft room.  I didn't even buy a soap dispenser and instead recycled one from a bottle that I was no longer using.
To prepare the lid, I first used a trusty nail and hammer.  I pounded three holes close together in the middle of the lid.  I then placed a screw driver over the three holes and pounded lightly to get a large slit through the middle: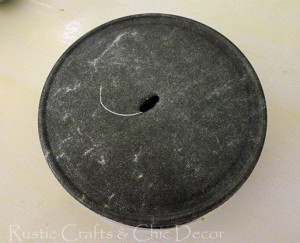 I then had enough room to slip the tip of my tin snips through and cut a circle for my dispenser mechanism.  I started small and continued to enlarge the hole until the dispenser fit through the hole snugly.
After that, it was just a matter of assembling my mason jar with the soap dispenser.  To add a little extra embellishment, I glued a blue flower to the front and tied some jute string around the neck.  Then, I filled the jar with soap and put it in it's place on the bathroom sink!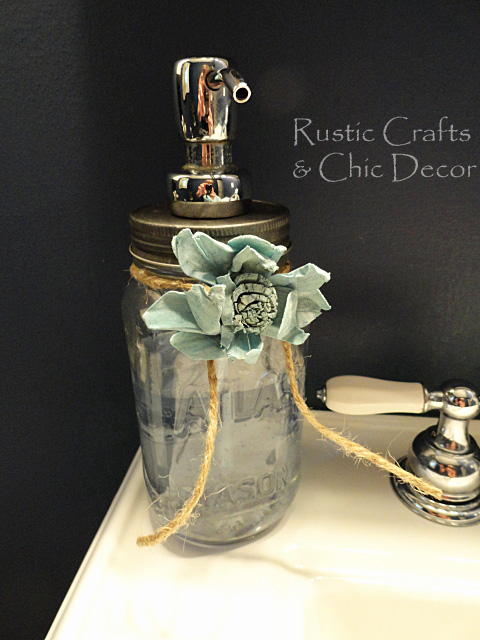 It was a super easy project that didn't cost me a dime to complete since I recycled and made use of tools that I already had.
Here are some other soap dispensers that I made with replacement lids that I purchased from Factory Direct Craft.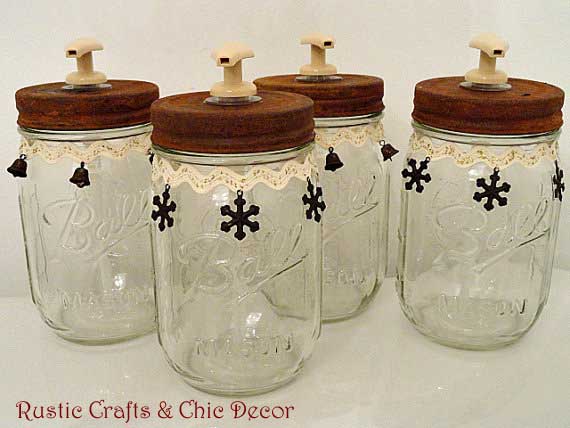 What have you recycled into a fun new use for your home?  I would love to hear about your creative ideas!
Happy Crafting!