Have you ever found yourself wanting to add some rustic accessories to your home but you don't want to spend a lot of money and you also don't have a lot of time to just make your own?
Well what if a craft project would only take you minutes to create and just pennies in cost?
Are you envisioning something that is less than desirable to put into your home?
Not to worry!  These diy rustic crafts are quick, easy and inexpensive but……they still look stylish and chic enough to place with pride in your home.  It's hard to know if some of these should actually be called crafts or simple decorating ideas but either way they will be having you accessorizing your home in a rustic style in no time.
For rustic crafts, it's always a good idea to have plenty of natural materials on hand to work with at any given time.  So…whenever you are out walking, pick up those acorns, pine cones, branches, rocks, etc. and keep them in bins in your craft room.  I like to clean and dry them, when necessary, as well.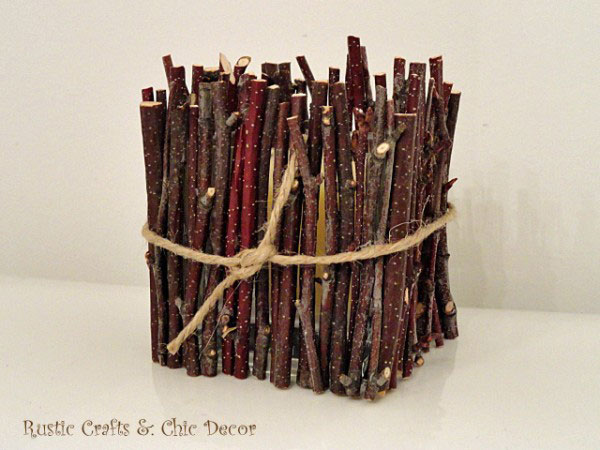 If you can collect twigs, cut or break them into small sections and glue them to a small glass votive candle holder, then you instantly have a rustic accessory for very little cost.   The most time taken for this craft is in the collecting of the twigs.  If you already have a stash, then you are all set!  See more details on this at the super easy tutorial found under branch craft.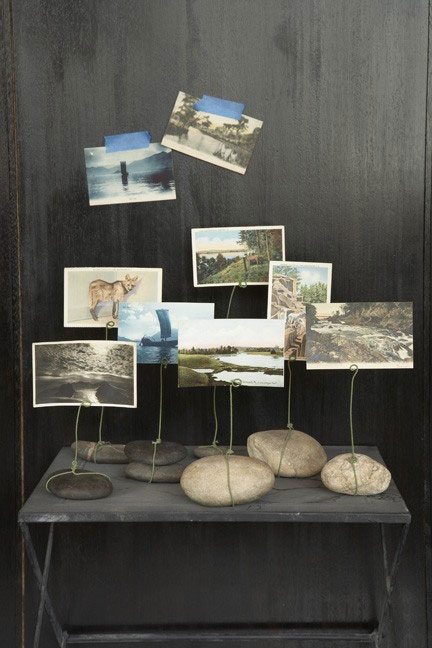 All you need are a couple of rocks and some florist wire to create these cool looking photo holders.  Just make a double circle loop at the top, with the wire, to hold your favorite photos.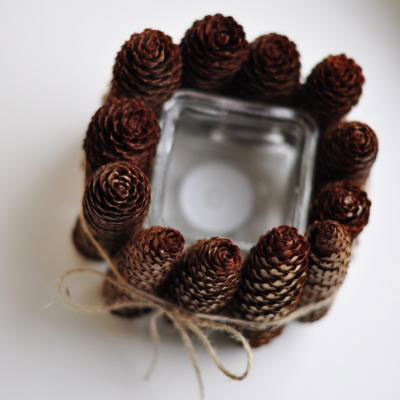 Here is an idea similar to my twig candle holder only using pine cones!  These pine cones were simply wrapped around the glass and held in place with the twine – super quick and easy!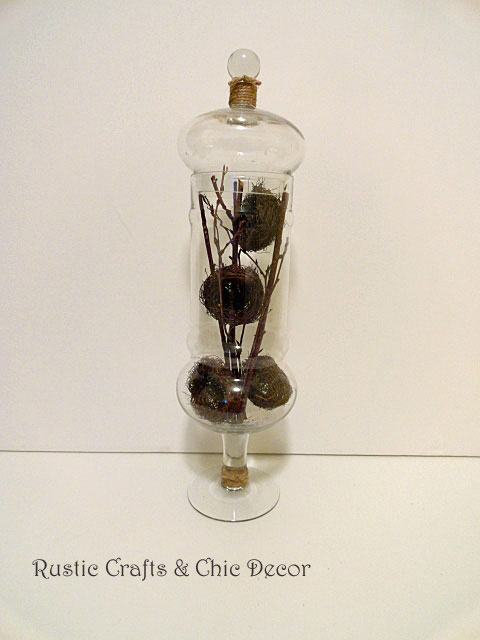 Sometimes all you need to do is fill a pretty vase with something from nature and you have an instant rustic chic accessory.  See some other ideas for vase fillers here.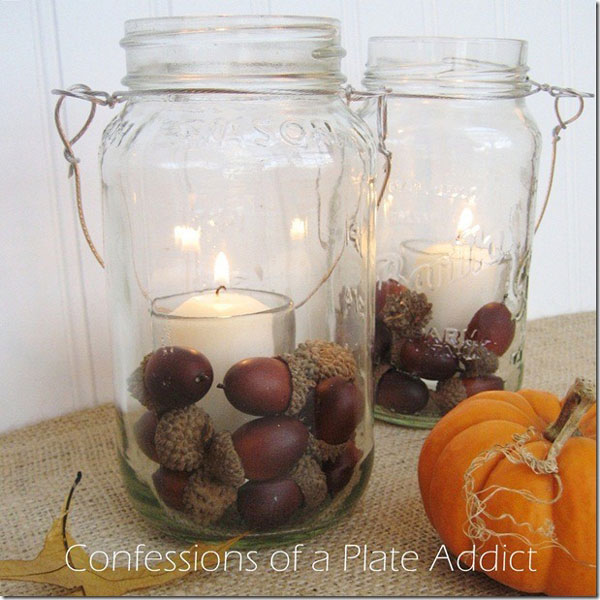 And…if Pottery Barn sells these then you know they are worthy of using as home decor!  These rustic mason jar candles are super easy to make as well.  Simply slip in a candle, with holder, and pile in the acorns and wa-laa!  Just click on the photo for more of the details.
I hope you have been inspired!
Happy Crafting!