I love collecting vintage tin containers of any kind.  If they have any bit of rust or wear then all the better!  Whenever I am shopping antique stores, estate sales or flea markets, I seem to have a radar for spotting them and just have to bring them home.
There are a lot of ways to decorate with vintage tin or galvanized steel.  Sometimes I just leave them alone and put them in a rustic grouping.
Today, I have weddings on my mind…..probably because of the engagement of my daughter…..and decided it would be fun to embellish a few of my containers to use either in shabby chic decor or for a rustic chic wedding.
I started with this little bucket with just the right amount of aging and rust.  To give it a little chic, I simply glued on a floral pick made up of pink glass beads.  It would be perfect at a wedding for holding flowers as a centerpiece or maybe pens at a guest book.
Of course it also can be used at home in a shabby chic setting.  I put it on my desk in my office here: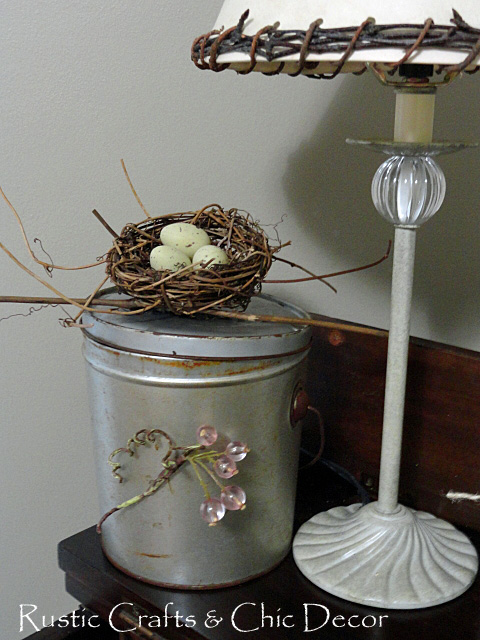 I also had a couple of plain maple syrup tins that would be perfect to embellish: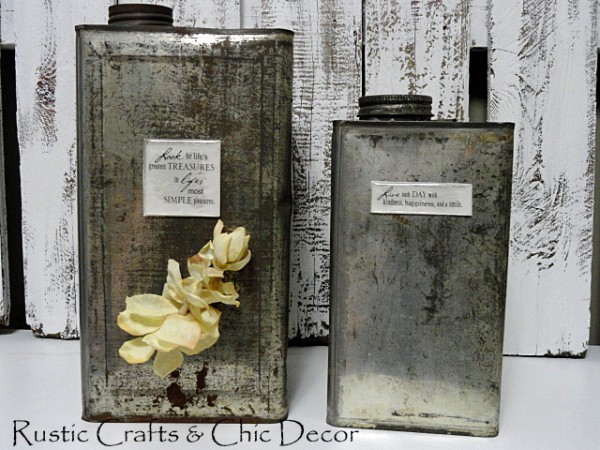 I added some chic epoxy stickers to the tins by first sticking them to white paper and then gluing them to the containers.  This helped to have the lettering show up against the dark tins.  I attached a floral pick to the larger container for some added interest and chic.
These make perfect containers to use as vases in your home decor.  They would also work well at a rustic wedding.  The inspirational messages are fun to read as well: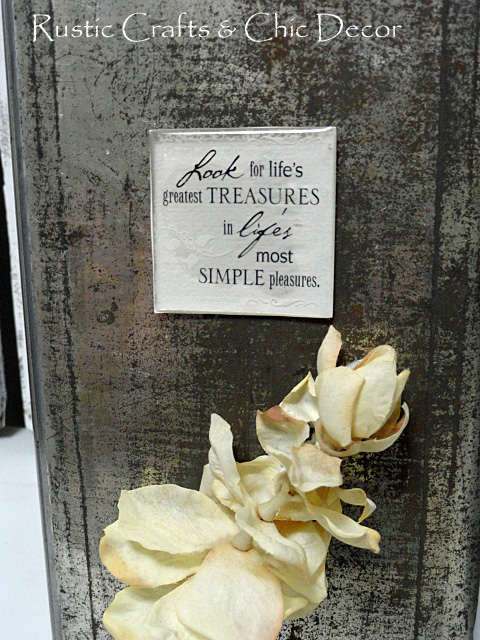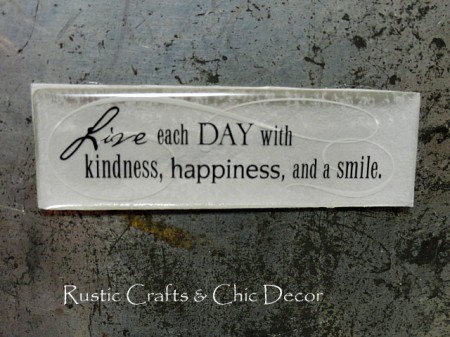 The last container that I dressed up just a bit was an old vintage watering can that I had.  This would also make a great planter or container for flowers: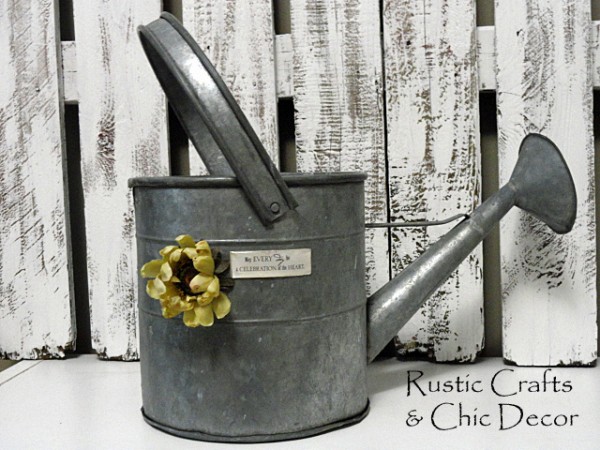 I did the same thing by adding an epoxy sticker and a silk flower: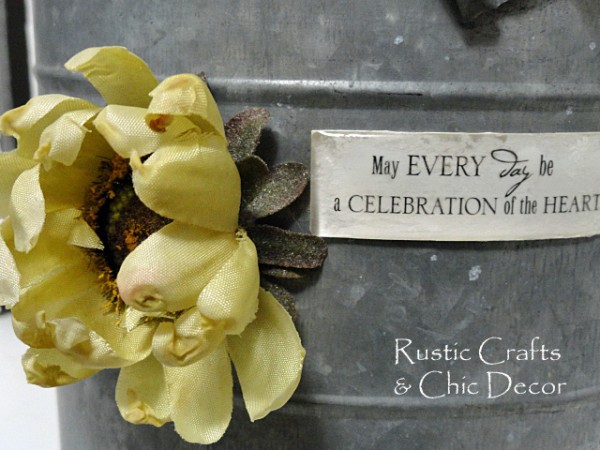 It doesn't take much at all to add a little chic to a rustic container and it's kind of a fun option for a bit of a dressier look!
Happy Decorating!