A kitchen island can add so much needed work space to a kitchen.  If you have a spot available in your kitchen but don't have an island built in already, you can still add one by making it yourself!
Lisa and Joey from Paintbrush and Screwdriver show how they achieved a functional workspace with this DIY kitchen island idea.
What I like best about their project is that they transformed an antique washstand into a kitchen island that is fully equipped with cutting board, marble slab, storage and plenty of hooks.
The fun color of red also adds a nice bright spot to the center of the kitchen.  I love it!
Here is the full view from the front: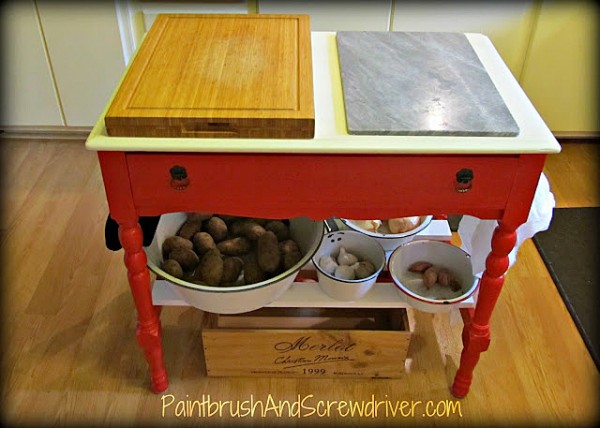 To see all of the views and the before picture, just click on the picture to get to their project post.
Thank you Lisa and Joey for your inspiration!