Decorating with old windows has become very popular especially in a shabby chic or rustic decor style.   Windows are used to hold pictures, as memo boards, or used simply on their own for rustic wall decor.
However, I haven't seen a lot of seasonal decorating with old windows.  That is why I am happy to show you this fun old window decor feature by Ode To Inspiration.
Not only did she take an old window and make it rustic by distressing it with paint, but she also made it into a festive Fall decor piece by adding some fun vinyl accents.
This window now makes a great Fall accent for a wall or mantel: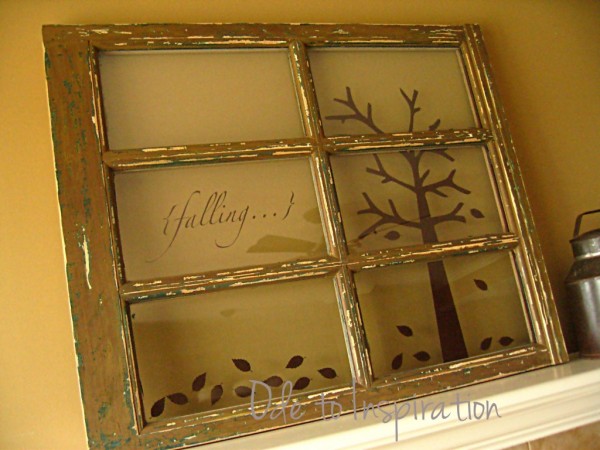 I just love the new chippy color of the frame and "looking out" to the falling leaves.  You have to see what she started out with before this transformation!  Just click on the picture to get the full post.
Thank you, Ode To Inspiration, for your inspiration and for sharing this at my on-going link party!
Happy Decorating!