If you love decorating shabby chic and are interested in doing it on a budget, look no further!  Whenever you can make your own decorative accessories, you can usually save yourself a bundle and even have a little fun in the process.
These five ideas, for diy shabby chic decor, are definitely worth taking a look at.  All of them are easy to put together but are not lacking at all in style power.
So sit back and enjoy the inspiration and then get busy with your own project and reap the rewards!  Just click on either the photos or corresponding links for more details on any of the projects.  You can also find the tutorial for the mason jar soap dispenser here.
1.  Recycled tin can vases by Edit Design House.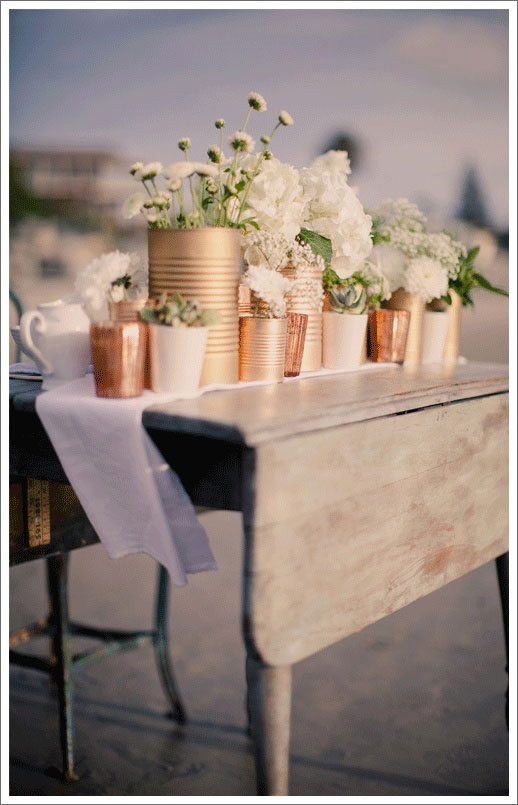 For a quick party tablescape or anytime shabby chic centerpiece, try using recycled tin cans as vases.  Just spray on some fun metallic paint to "soften" the tin and add some pretty white flowers for a super chic look.
2.  Recycled bottle vases by Zank You.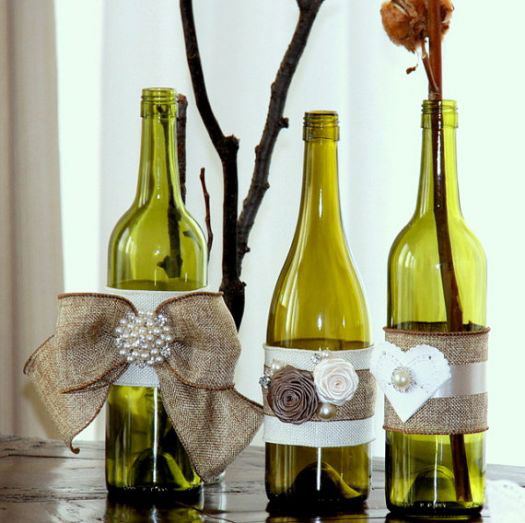 Along those same lines, recycled bottle vases can be just as chic and stylish.  These green bottles wrapped in burlap ribbon with pearl embellishments are just the ticket.
3.  Shabby chic tray by Redefining C.
You can distress about anything and make it shabby chic.  This stylish tray was once a cabinet door!  You will want to check out the tutorial for this.
4.  French style candles by Confessions Of A Plate Addict.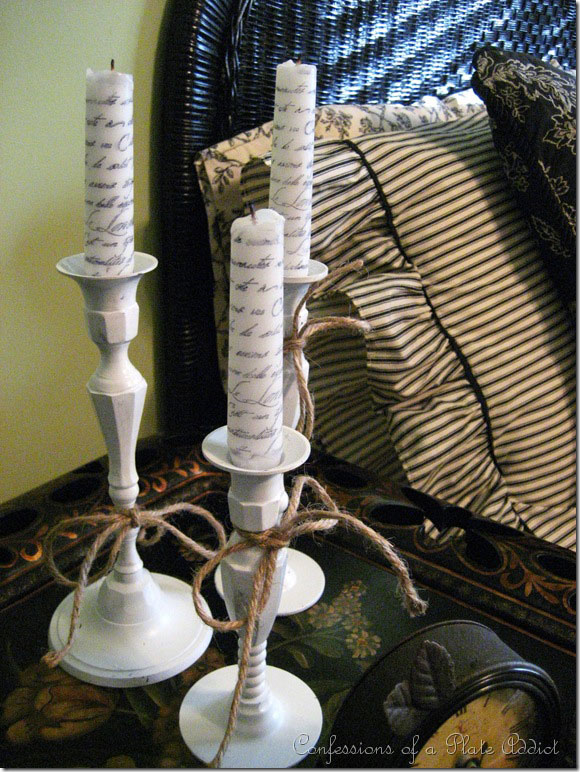 These candles and candlestick makeover are easier than they look and make such a fun accessory.  I will be trying this one out myself!
5.  DIY Tray Table by Rustic Crafts & Chic Decor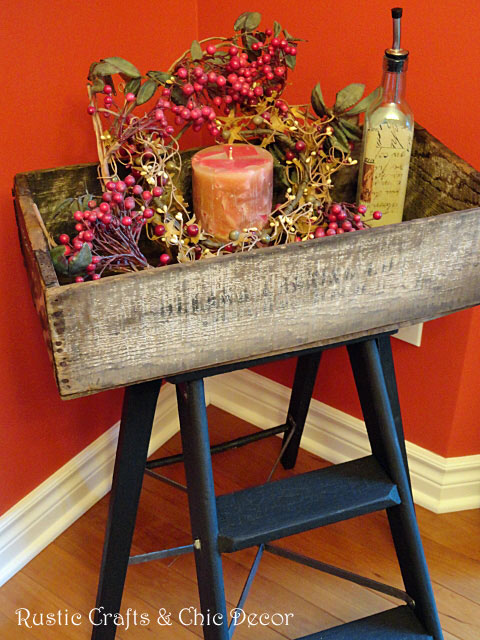 If you can combine an old weathered crate and a vintage step ladder, then you can make a tray table like mine!  I had painted the ladder and left the crate totally distressed for this project.  It now makes a fun little side table in my dining room.
I hope you have been inspired!
Happy Decorating!