Metal and wood pulleys previously used on a farm or in a factory may seem like the last thing that you would want to put in your home, especially as a decorative piece.  However, industrial decorating is becoming more and more popular and your are even starting to see replicas of industrial metals, like gears and pulleys, in home decor stores.
Replicas are fine but I am a big fan of collecting the real thing.  I love the worn and even rusty look of the old and vintage.
This red wheel pulley is one of my favorites.  Just the bright color and the fun shape are enough for me to use as some funky decor.  If I want to dress it up a little bit, I just place it on a shelf with a pretty flower for a fun look: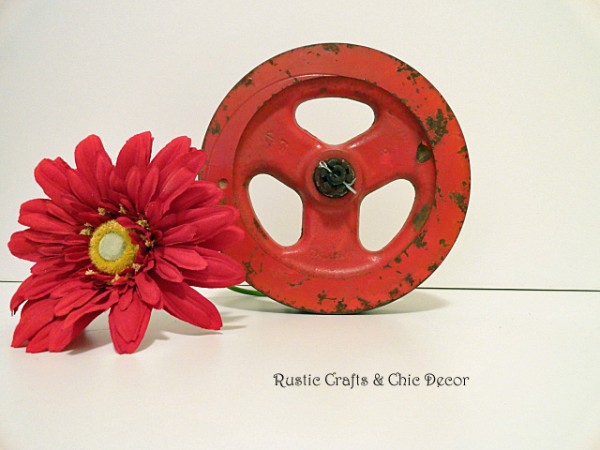 Another type of pulley that I love is the wooden pulley.  I recently acquired a set that I figured would make perfect bookends.  Here they are together: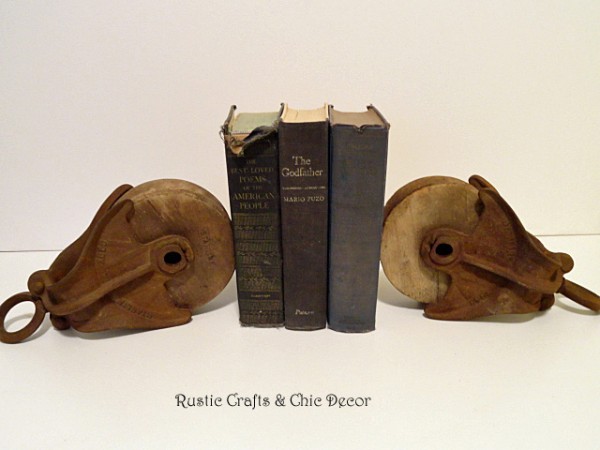 I separated the pulleys and placed each one on a different shelf of my bookcase.   They add a fun look to the more traditional accessories.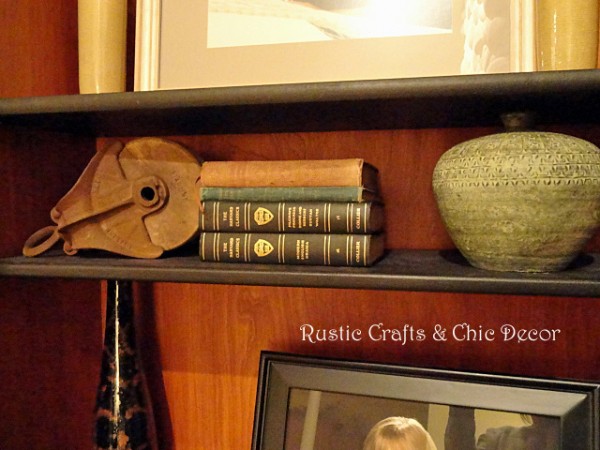 Here are some more ideas that I found: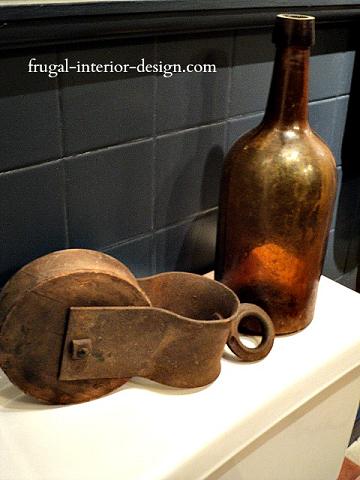 I love the pairing with vintage amber bottle.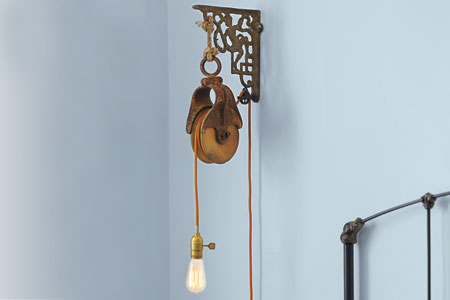 How cool is this?  Homemade light fixtures are one of my favorite things and using a barn pulley is a fantastic idea!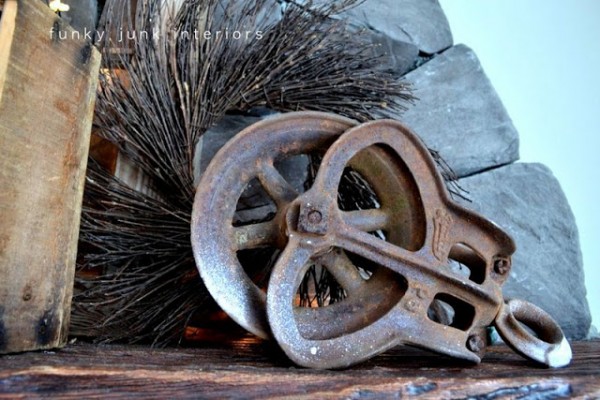 And, Donna from Funky Junk Interiors never fails to come up with creative decorating ideas using industrial decor.  The pulley looks perfectly natural on her mantel with the other rustic elements.
Have you used pulleys in your decor?  In what ways have you come up with?