The year is winding down and it is a good time for me to reflect back on some of the projects that I had worked on this year.  It feels kind of good to see what was accomplished as I make goals for the new year.
I thought I would take this time to share with you those projects that have been the most popular.  If you missed them when they were originally posted, you may enjoy taking a look at them now.
Here is a list of the top twelve most popular project for 2o12:
1.  How To Paint An Upholstered Chair – This is the most recent project and maybe the most surprising.  I know that when I discovered you could paint upholstery I was taken aback.  It really is a nice way to change a look quickly….fairly quickly.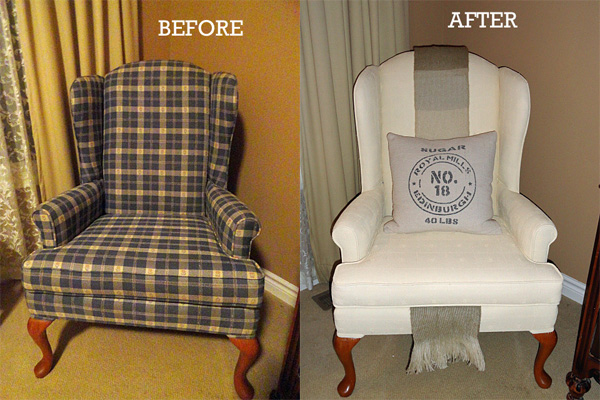 2.  Homemade Vintage Light Project – This one was a bit unusual as we used a vintage kitchen sifter to create a hanging light in our cabin kitchen.
3.  My DIY Locker Makeover – It took me awhile to come up with a plan for this project but once I did the whole makeover was quick and easy to complete.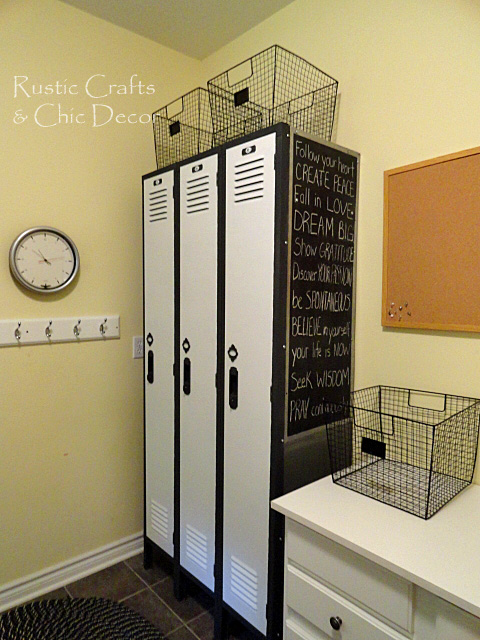 4.  DIY Mason Jar Soap Dispenser – Mason jar crafts are hot right now and this soap dispenser makes a nice decorative alternative to purchasing expensive dispensers.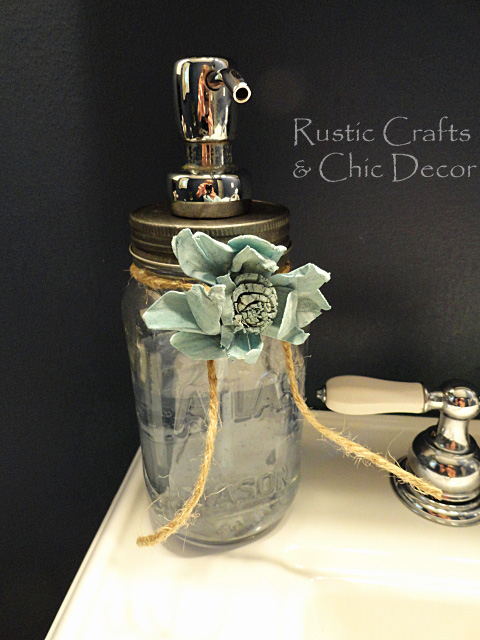 5.  How To Make A Window Sign From An Old Window – An old window makes the perfect canvas for writing out your own message  with a chalk marker.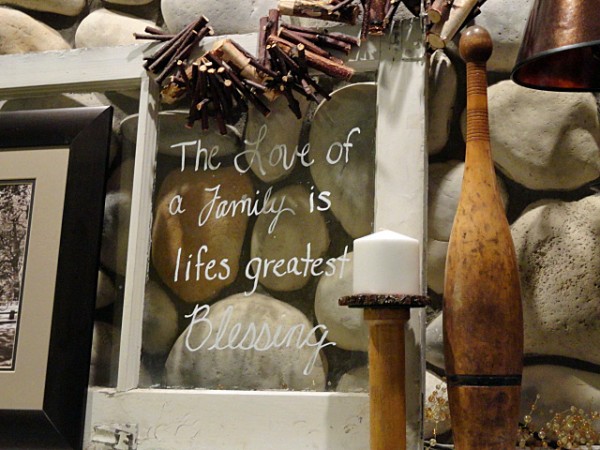 6.  Double Bunk Bed Design – This project was a joint effort between my husband and I.  My husband did all of the carpentry work while I completed staining and painting.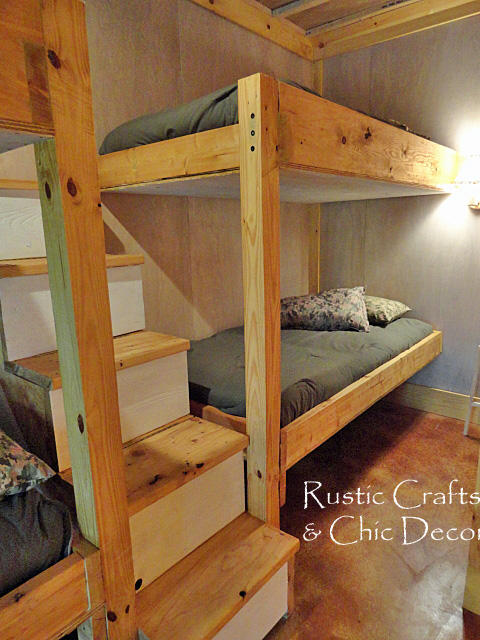 7.  Painting And Staining Stairs – It was a year for painting and staining with the need to finish our bare wood and very dirty cabin stairs!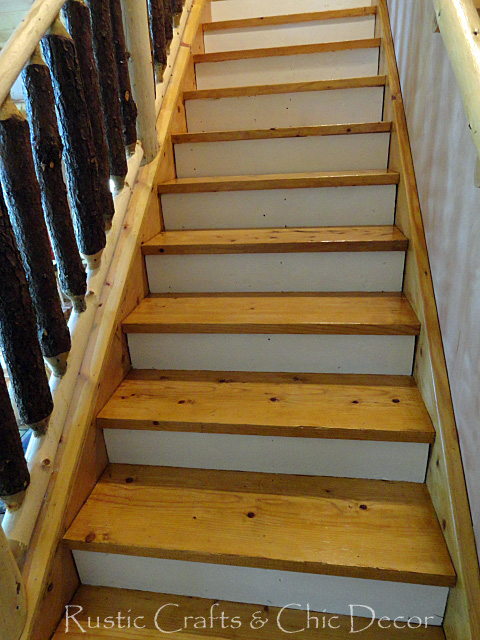 8.  Vintage Suitcase Card Box – I transformed a vintage suitcase into a card box to be used at a wedding or other party.  I ended up selling this one but made a couple more for my daughters' upcoming weddings!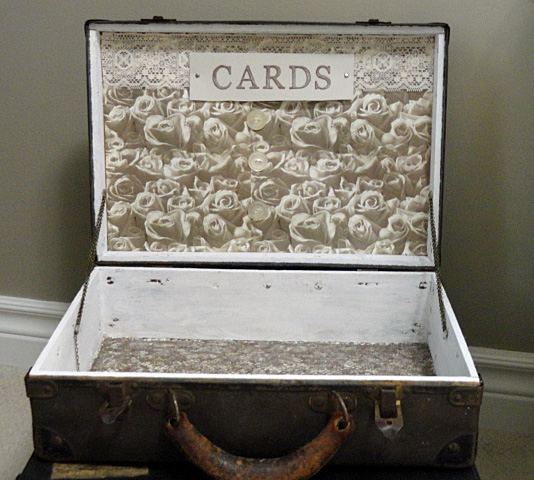 9.  How To Make A Jewelry Holder – A vintage pants hanger gets transformed into a fun jewelry hanger with the use of some decorative knobs and other embellishments.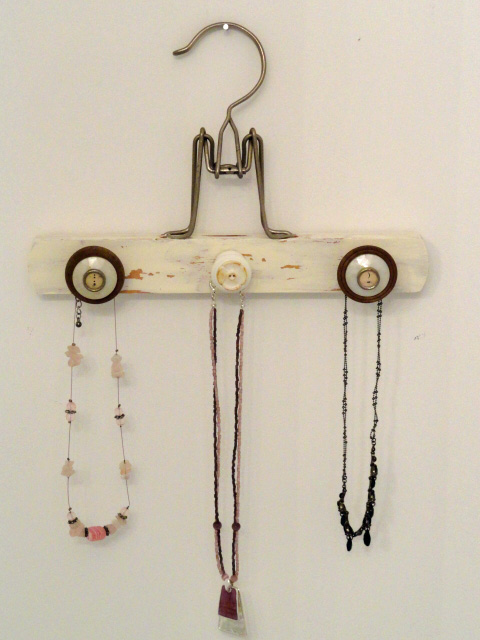 10.  Vintage Heat Register Turned Clipboard -What do you do with an old heat register?  You turn it into a usable and funky clipboard.  I simply created some fun clips to coordinate with the register and began clipping away!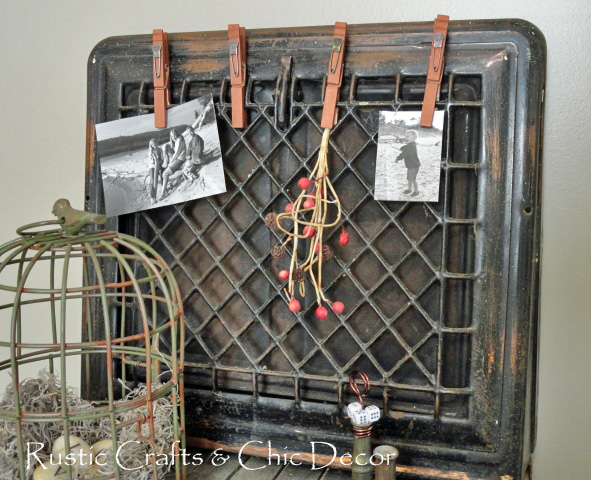 11.  How To Transfer Images To Wood – Here is a handy technique for applying a favorite image to wood without painting!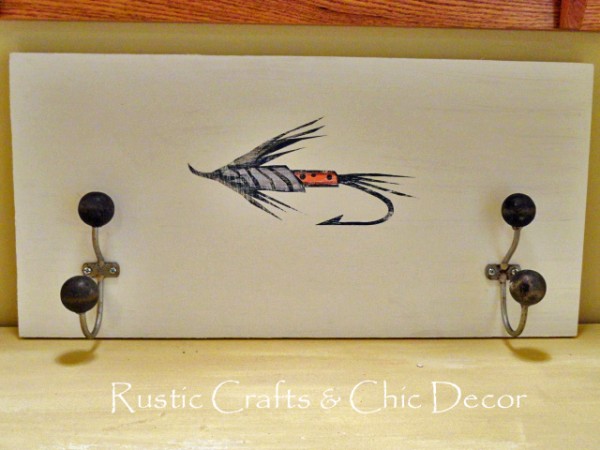 12.  Seatless Chair Makeover – This project had to be the most unusual and creative of the year.  I turned a seatless chair into a funky magazine holder with all kinds of rustic chic embellishments.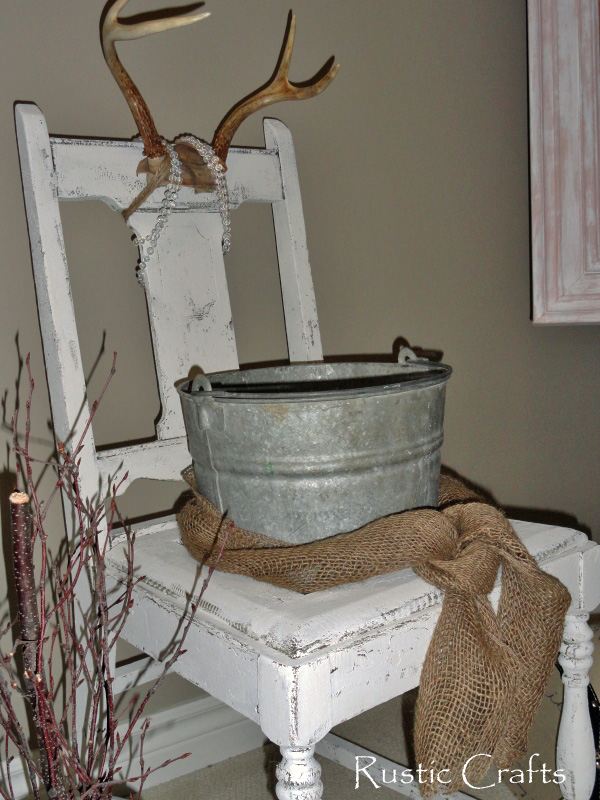 Thank you for your support throughout the year and have a happy new year!