My Top DIY Projects For 2013
At the close of each year, I like to do a wrap up of the top diy projects that I have done.  It's kind of fun to look back at what has been popular and helps me to plan for the upcoming year.  Some of the projects are small and others are bigger in scale but they all carry the same general theme – using unique items for original decor that is budget friendly!
Here is a look back.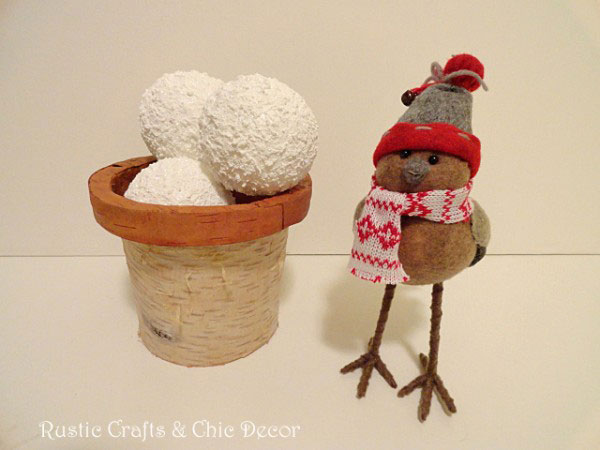 I like to use these sparkly snowballs in baskets or trays for a festive Winter decor filler.
2.  Repurposed Step Ladder Bathroom Stool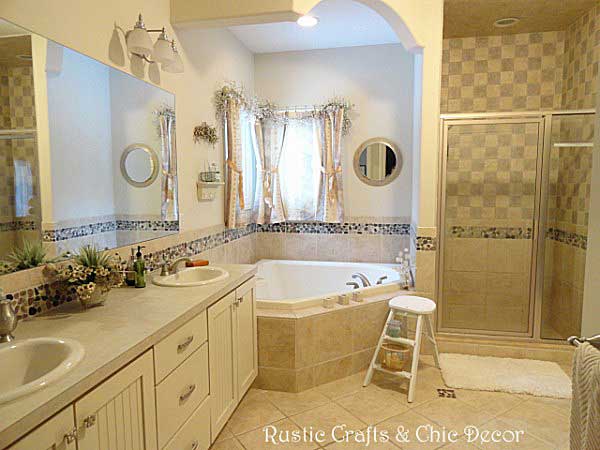 Some new paint was all that was needed to make this old ladder a handy stool with storage shelves for my bathroom.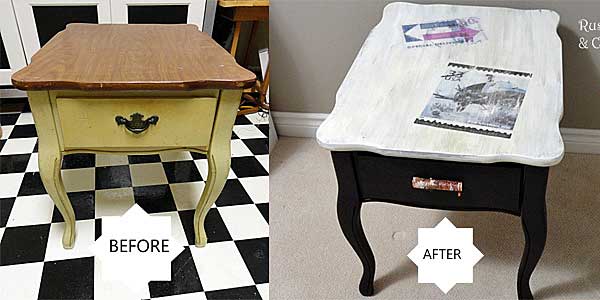 I used an easy freezer paper transfer technique to put images on the table top surface to use in my son's bedroom.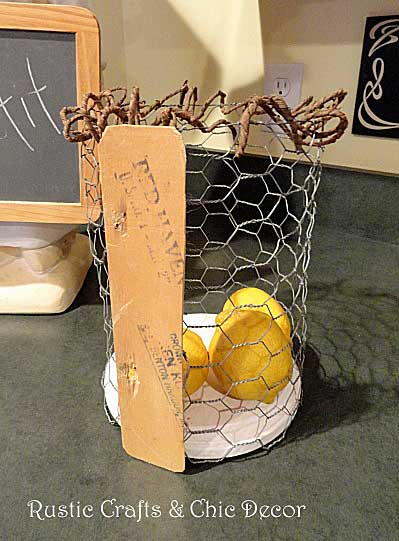 Chicken wire is great to use for kitchen baskets where you want to store produce.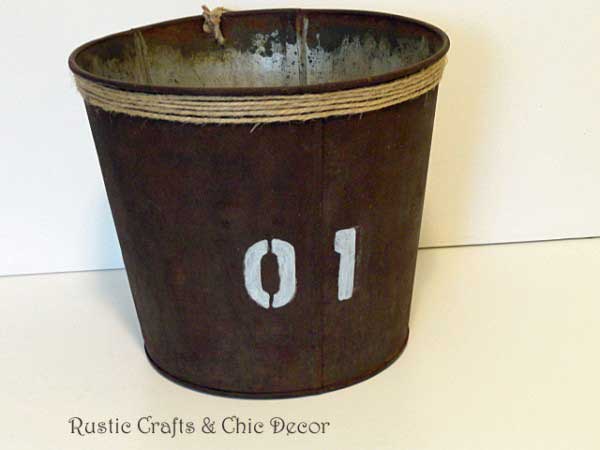 6.  How To Paint Old And Rusty Outdoor Metal Chairs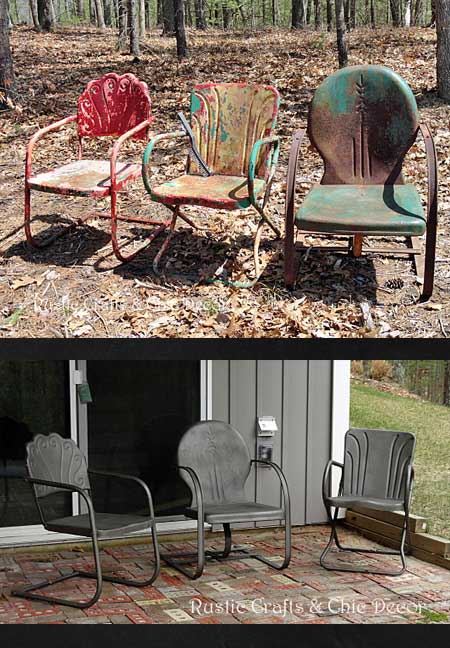 Even old and rusty chairs, found in the woods, can be saved with a little elbow grease!
7. DIY Lockers Using A Galvanized Paint Method
It was easy to makeover these old shop lockers using a galvanized paint method.
8.  DIY Storage Using Recycled Tin Canisters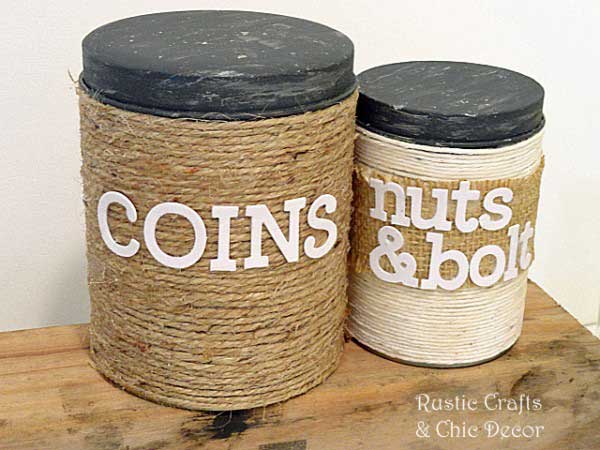 Old Christmas tins make wonderful decorative craft storage when wrapped in twine.
9.  DIY Tray Table Using A Ladder And A Crate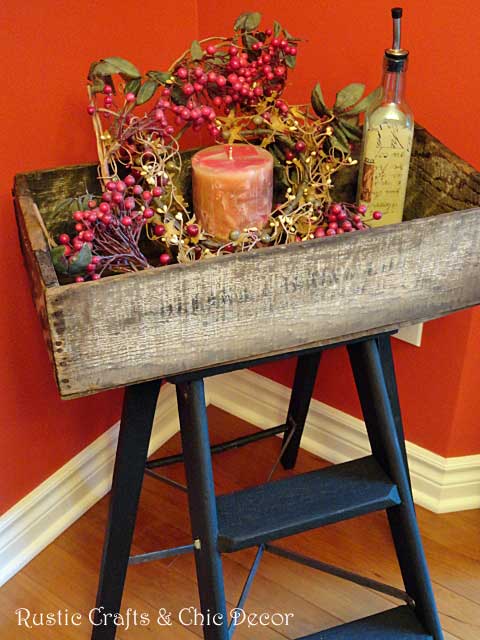 A step ladder and an old crate combined make a fun and unique side table!
10.  How To Make A Grain Sack Vase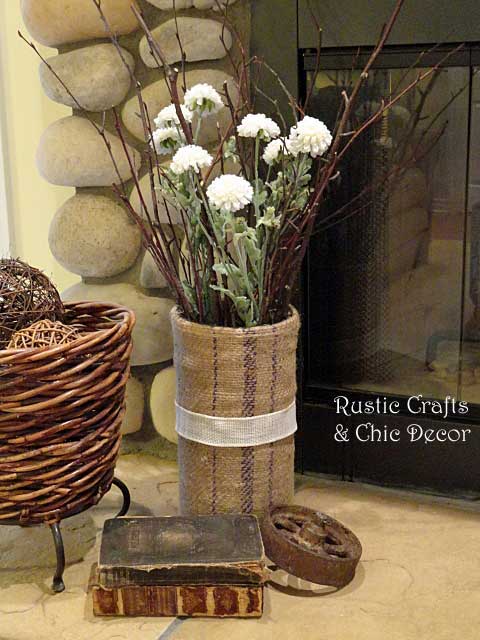 Wrap a plain glass vase in a grain sack for an interesting look.
11.  Vintage Window Pane Message Board Idea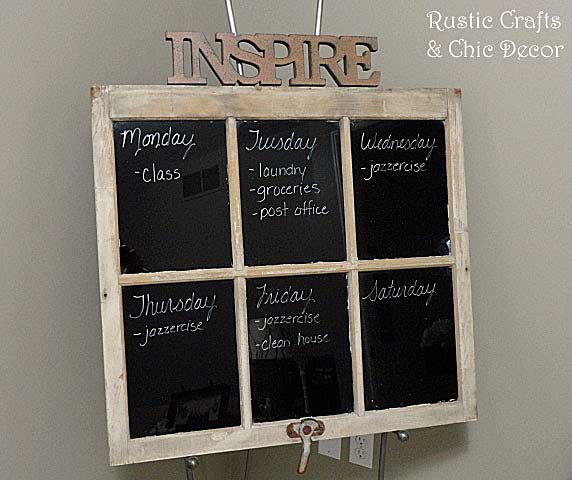 12.  Rustic Mason Jar Candle Holder Craft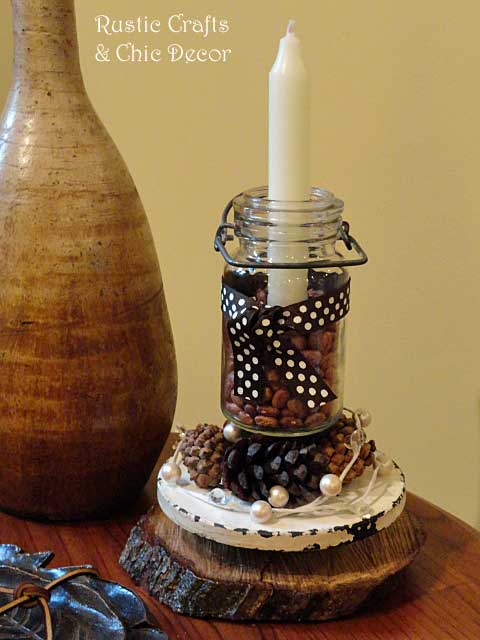 13.  Hallway Board And Batten Project and Makeover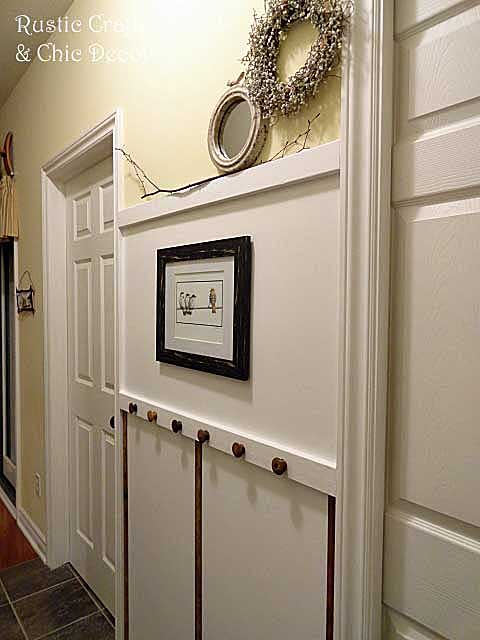 The "boards" used on this hallway project were actually vintage yardsticks!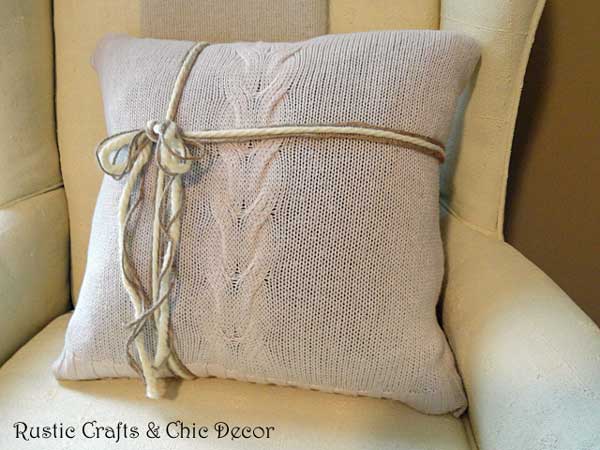 For a recap on last year's most popular projects, you can check them out at Most Popular Projects Of 2012.
This past year had also been a very busy year with wedding projects, with two daughters getting married the same year!  If you or someone you know is getting married, you may want to check out my wedding blog at Something Borrowed for all kinds of inspiration and wedding diy projects.
Thank you for your continued support and have a Happy New Year!