If you have ever been the recipient of a food gift such as cookies at Christmas, you know how nice the boxes are that the goodies come in.
I never like to throw those boxes away and quite often simply set the cheery boxes around the house as extra holiday decor.
However, my collection has gotten quite large, thanks to our wonderful friends and family that like to send us gifts!  So, I figured it was time to incorporate one of the boxes into a recycled craft.
With the warm summer season, my thoughts went to the lake and I decided to make a nautical box to hold trinkets.
Another reason that I went in this direction was because I have been holding on to a vintage fishing net weight that I had no idea what to do with.
I could kill two birds with one stone by combining my old gift box and the vintage fishing net weight.
On their own they were lonely and a bit useless…..
Before I could combine them though, I had to prep the box.  Since the gift box had a dark glossy pattern, I wanted to do a little more than just paint over the design.  To ensure a good coverage, I started off by applying a primer.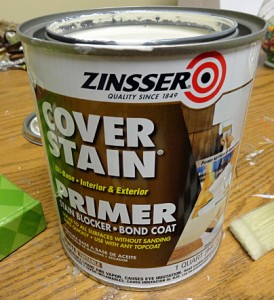 I put three thin coats of the primer on so that none of the old pattern remained.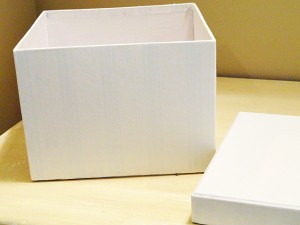 I wanted my box to have a sandy texture to it so I went with Martha Stewart's Terra Cotta specialty paint.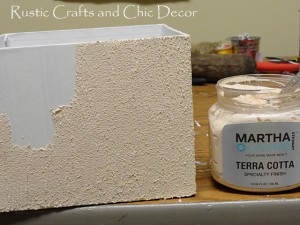 You can see how nice and thick this goes on.  I probably didn't need as much primer, since I used this paint, but that is how my plans usually go – a work in progress.  I usually don't know what I will end up with when I begin a project!  Also, I thought I was going to like the beige color but decided I didn't like the tone with the embellishments that I had and ended up painting over it with a white acrylic paint.  I was mainly after the texture though, which I was very happy with.
Now it was time to incorporate the fishing net weight.  I was planning on using at the top of the box lid for a fun handle.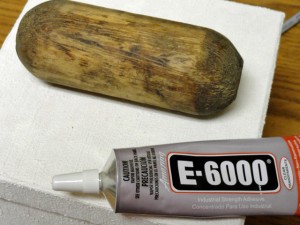 I used my favorite E-6000 craft glue to adhere the weight to the box lid.  Now I just had a couple more embellishments to complete my nautical box.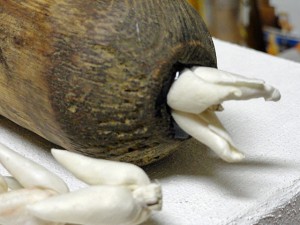 I had purchased a bag of beach inspired potpourri from Marshall's for a bargain price of just $7 and used one of the pieces to fill in the ends of the fishing weight for some extra decor.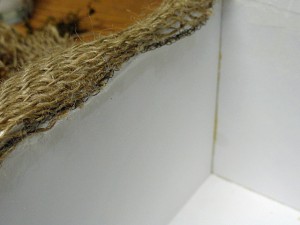 I wanted something hanging out of the box that resembled fishing net and decided to use my trusty burlap garland.  I simply overlapped the edge around the top rim of the box and glued it at the inside.
Finally, I glued a star fish, which also came from my bag of potpourri, to the front of the box which completed my project: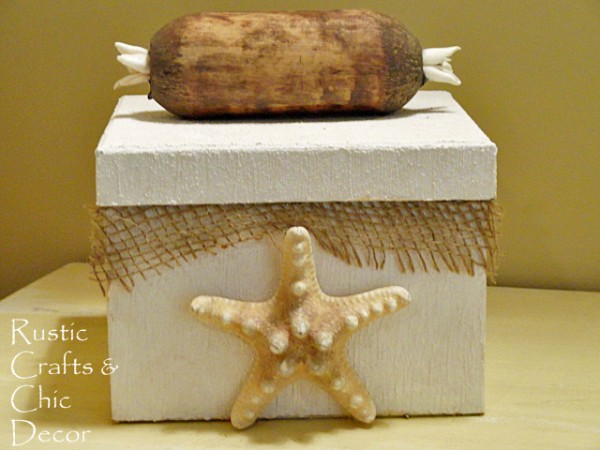 This project has been shared at the following link parties:
Someday Crafts, Southern Lovely, Tip Junkie
Happy Crafting!