I wonder if our grandparents or great grandparents ever thought that indoor plumbing would one day become a source of interior décor! The galvanized or copper plumbers pipe is certainly seen in so many shelving units, brackets or lamps now. In fact, my own concrete counter top is supported by a couple of industrial plumbers pipe brackets.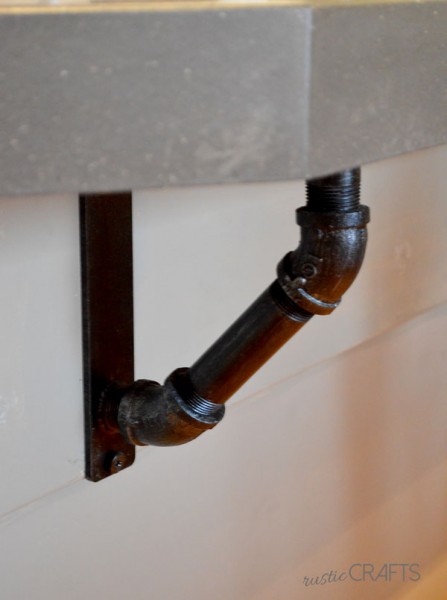 Since plumbers pipe décor has become so popular, I thought it would be fun to do a collection of rustic crafts all using plumbers pipe in some way. The projects are all small enough to be considered rustic crafts and not larger diy projects like shelving units or furniture. I think you will like what I found and I find the craft tutorials easy to follow and put together.
Industrial Rustic Crafts
1. Plumbers Pipe Jewelry Display by Making Home Base.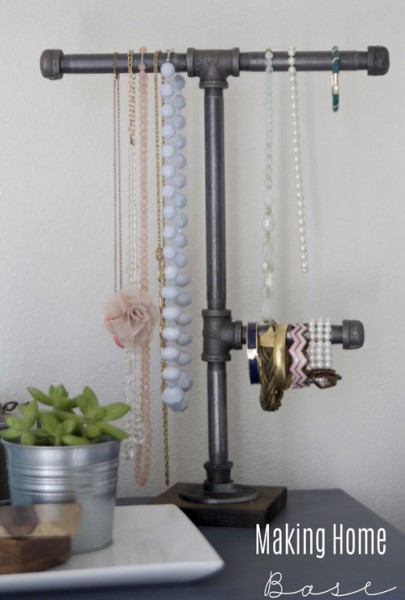 A jewelry holder is a fun idea and can be configured in any way or size that fits your needs. Just adjust the size of the pipe for the amount of jewelry that you have!
2. Paper Towel Holder Rustic Craft by Itsy Bits and Pieces.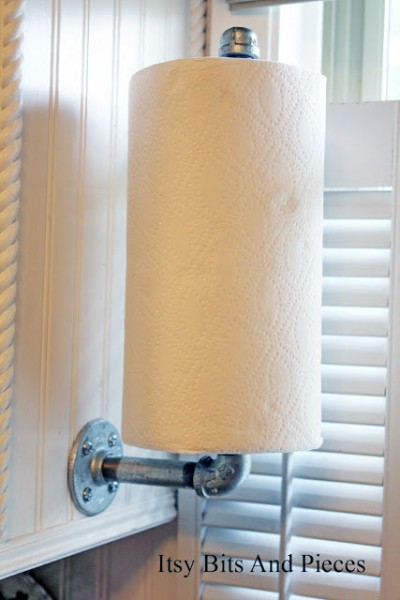 You can also get creative with paper towel holders. If you don't want one mounted to a wall or cabinet, just use a straight pipe and mount the flange to a flat surface.
3. Plumbers Pipe Toilet Paper Holder by The Farriers Daughter.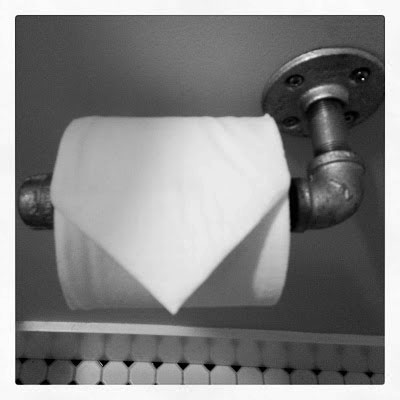 Here is a similar idea to the paper towel holder only on a smaller scale.
4. Copper Pipe Candle Holder by an-magritt.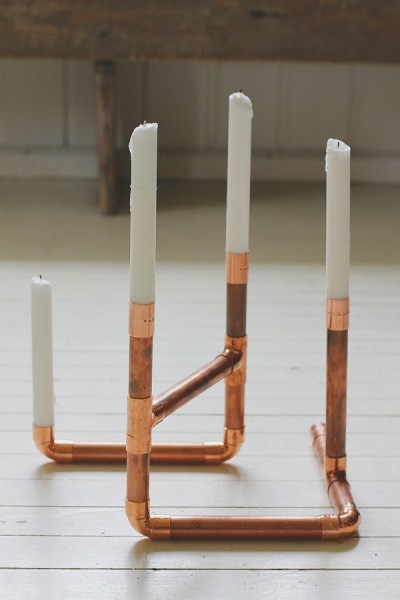 For a little more elegance, you can use copper pipe in any of the craft projects. Shiny metallics are also a big trend right now and depending on your style for a room, could be a great option.
5. Copper Pipe Ipad Stand by A Bubbly Life.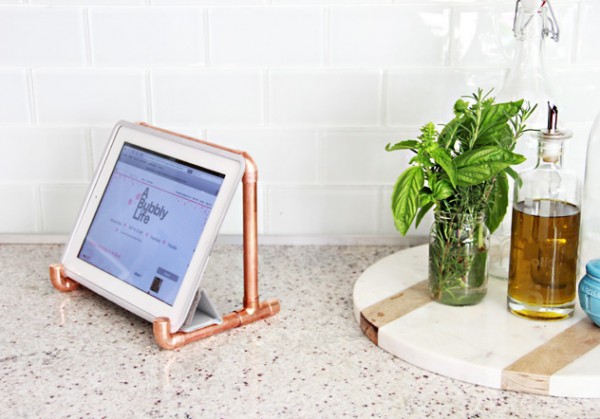 An ipad stand is a much needed item in the kitchen and this copper plumbers pipe stand is a fantastic look.
See my post on how I used a farmhouse sink in a bathroom and incorporated plumbers pipe legs.