Have you ever been the recipient of a chest of drawers that you were determined to make over but the job was proving to be just too labor intensive.  Maybe two or three of the drawers were cracked, completely broken or even missing.  Don't worry – not all is lost!
You don't have to totally give up on the entire project when you can still salvage the useable drawers for other purposes.  Who knows, you may end up gaining more unique functionality, for your home, by using the drawers creatively, than by simply having the use of a dresser.  I will cover how to repurpose the empty chest, once the drawers are all removed, in a later post.
For now, here are several ways that you can repurpose drawers to use in your home decor.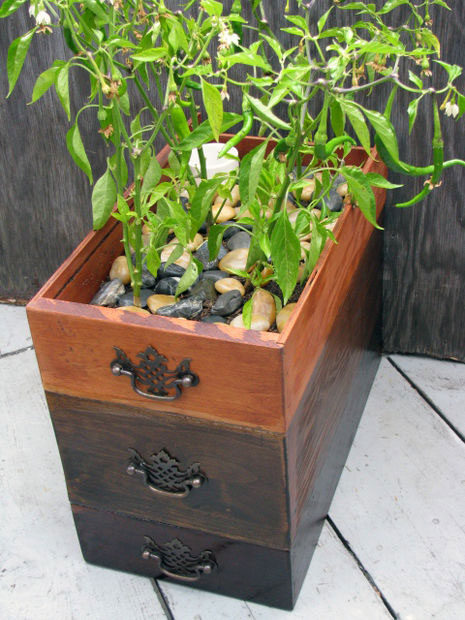 Here is a very unique idea for a self watering planter.  I really like the different stain colors on the drawers for an interesting look.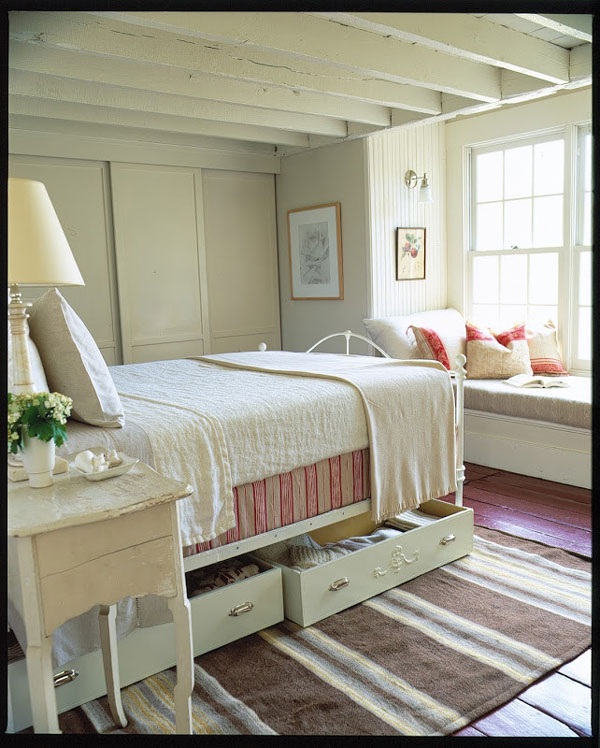 I love the idea of underbed storage and definitely dislike the idea of plastic bins….if it is going to show at all.  That is when an old drawer is a perfect solution for underbed storage that shows.  Just add four casters to each drawer for easy rolling and you are all set.
Here is another photo that shows the castors a little better: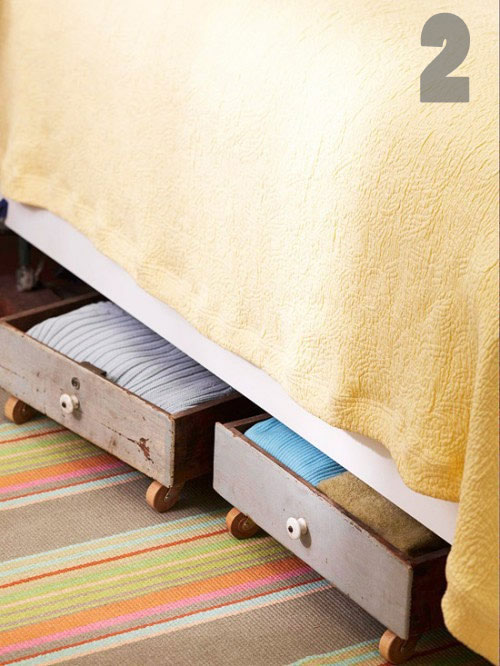 Another fun idea is to use old drawers as wall shelves.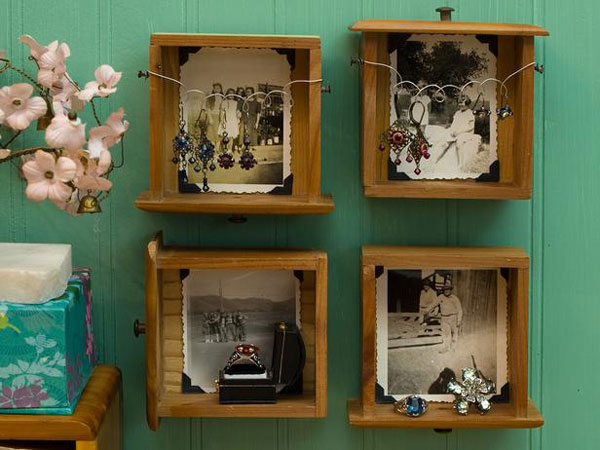 This arrangement was used in a bathroom for holding jewelry but it would look great anywhere for displaying vintage finds.  The vintage photo backdrops gives them a special appeal.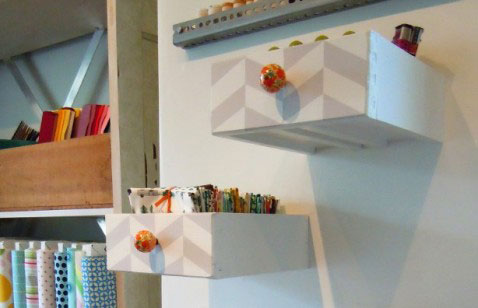 You could also mount small drawers to the wall, at the back, for handy storage in your craft room.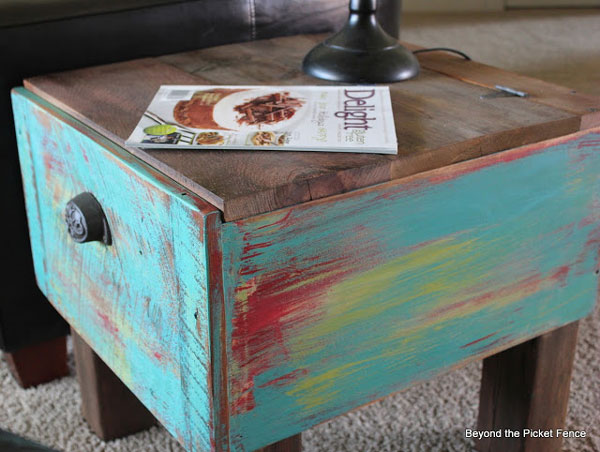 This side table is one of my favorites!  I love the hinged top that was made for the drawer which allows for hidden storage underneath.  The colorful paint on this is just so fun and unique.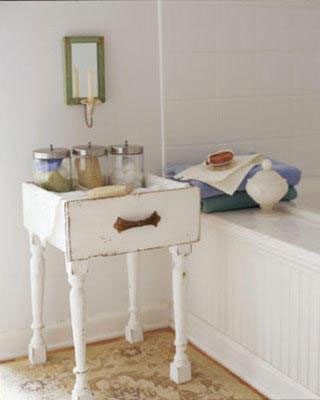 A similar but more simple idea is to make a drawer side table with an open top.  This is handy for storage items that you don't mind being visible.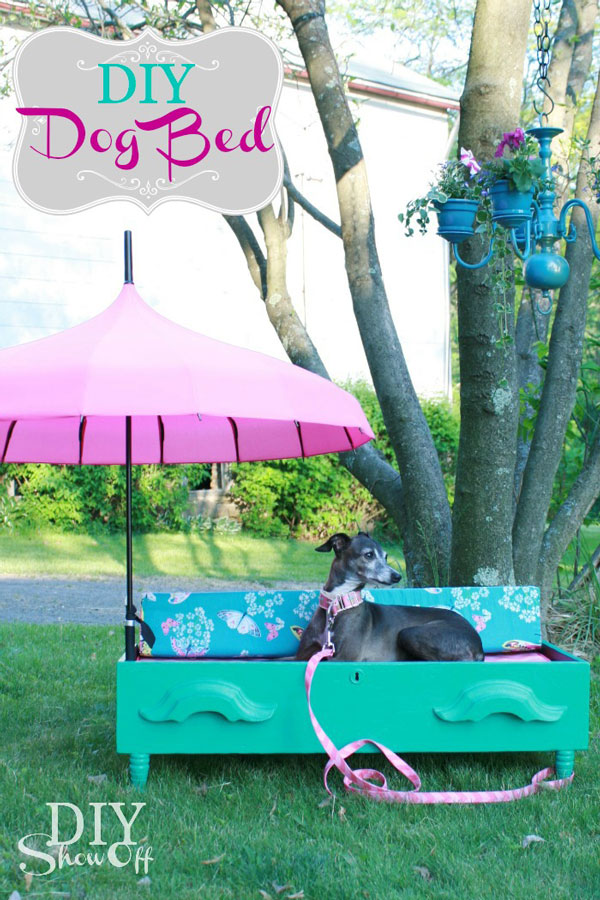 Okay…this is just waaaay too cute!  What pet wouldn't love their own fancy bed like this one?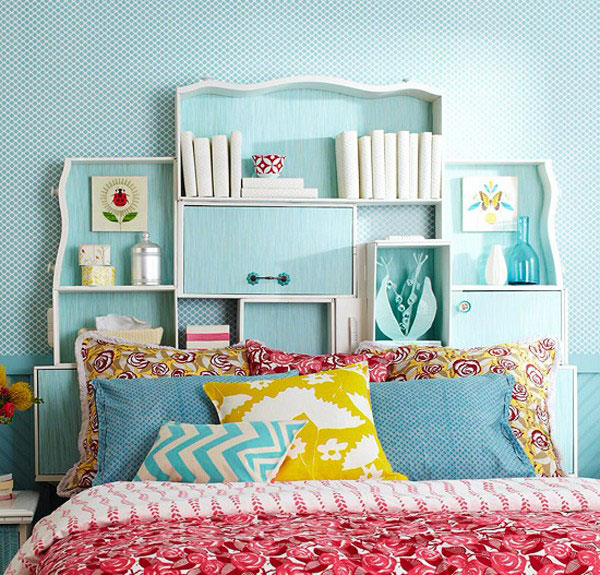 Coming up with unique headboards are always a fun challenge.  This idea takes a bit of careful planning with the layout to get a design that looks as seamless as this one but it would definitely be worth the effort.
How often could you use another ottoman to rest your feet on?  A large drawer can be easily converted into a stylish ottoman with the addition of feet and a nice comfy cushion.
I hope you have been inspired!
Happy Repurposing!