Today is New Year's Eve day and what am I thinking about but….wine bottles!  There may be a few extra ones lying around before the day is through.  So, I figured that now is a good time to start thinking about what I can do creatively to recycled those empty wine bottles.
My most favorite wine bottle craft is the one that I did covering the bottle in birch bark.  However, I am up for some new ideas and have found several creative crafts that I just have to try.
10 Wine Bottle Crafts:
I first made a winter vase from an idea that I had floating around in my head.  It was an easy project and I already had all of the material in my craft room.
10.  Winter Vase Wine Bottle Craft
To start, I painted a wine bottle with 3 coats of Martha Stewart's pearl acrylic paint.  Once the paint was dry, I added some snow-tex and the top and neck area and sprinkled that with glamour dust while the snow-tex was still wet.  Then, I wrapped the upper neck and bottom with some jute twine that I glue in place with fabric glue just at the ends.  To finish the whole thing off, I added some vintage typewriter keys to spell the word "live" and glued those down the center of the bottle with E6000 craft glue.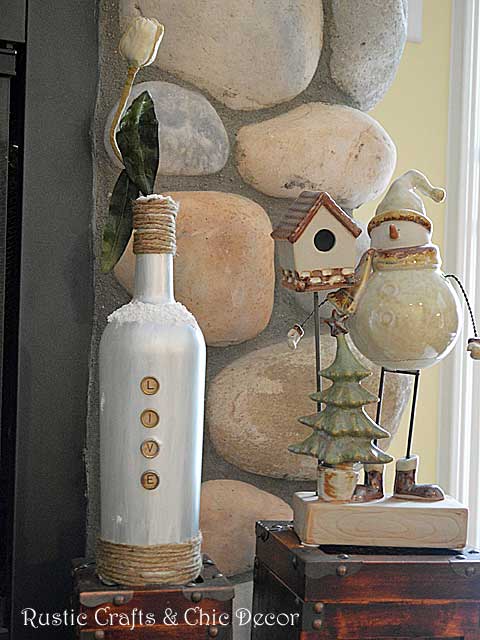 Here are some other wine bottle crafts that I found:
9.  Wine Bottle Dish Soap Dispenser by Real Coake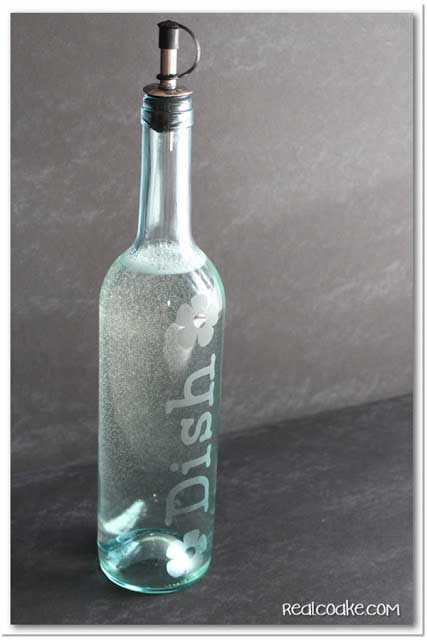 8. M&M's Candy Storage Wine Bottle by Instructables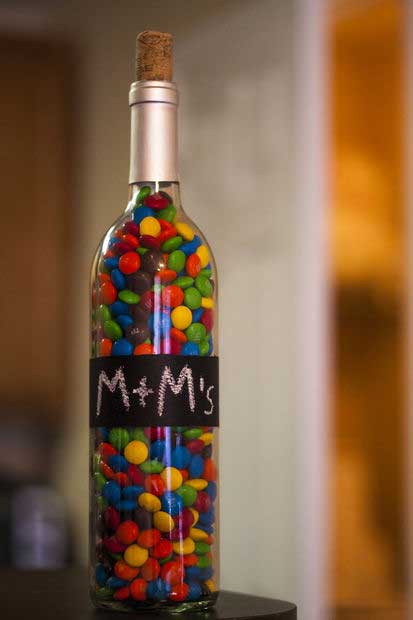 7.  Wine Bottle Bird Feeder by The Garden Roof Coop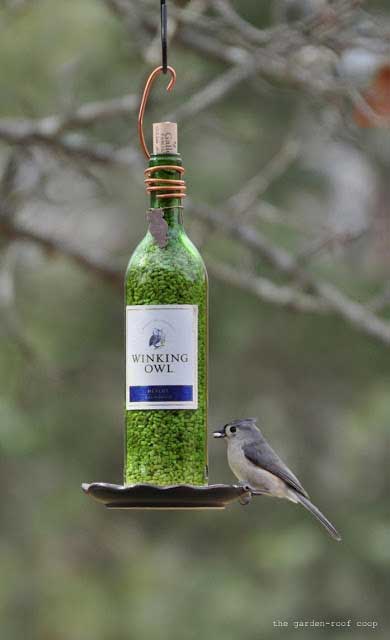 6.  Wine Bottle Lantern by Shannon Eileen Blog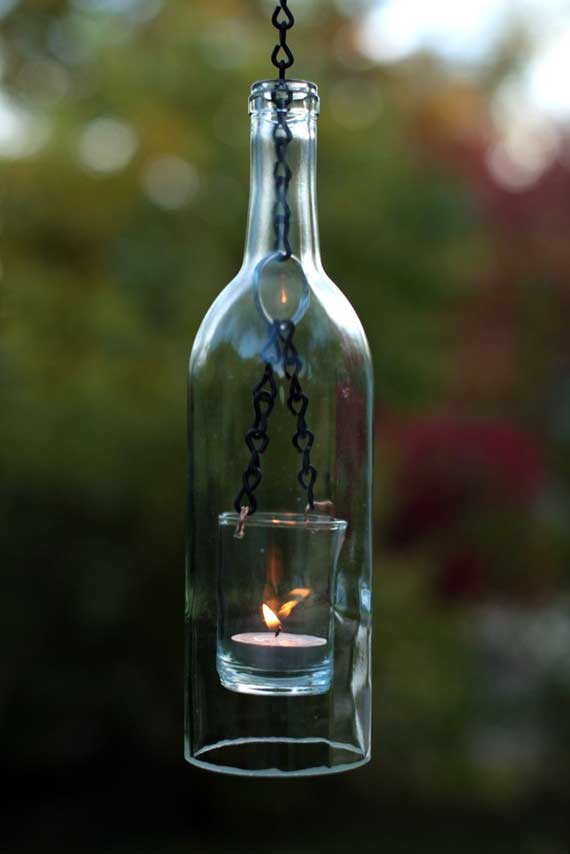 5.  DIY Sparkly Bottles by Ideas Evite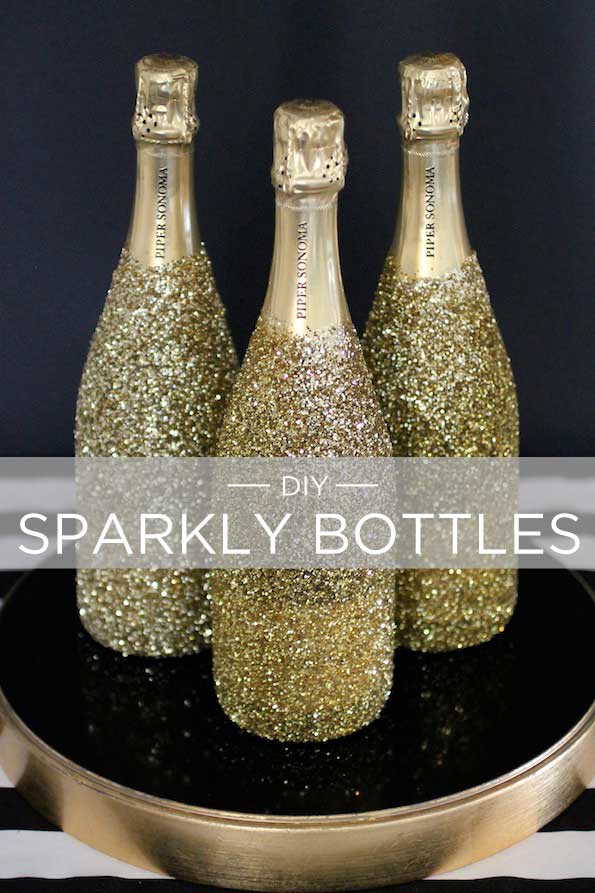 4.  Twine Wrapped Wine Bottle by The Scrap of AurOre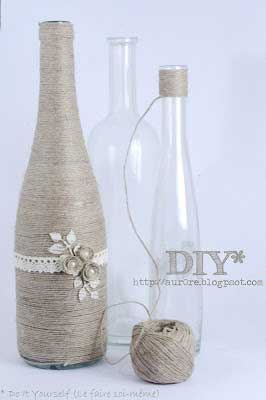 3.  Wine Bottle Candle Holders by Swanky Chic Fete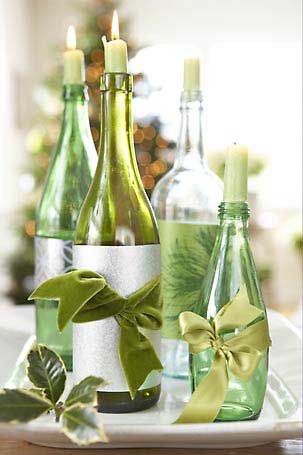 2.  Champage or wine bottle guest book by Wedding Window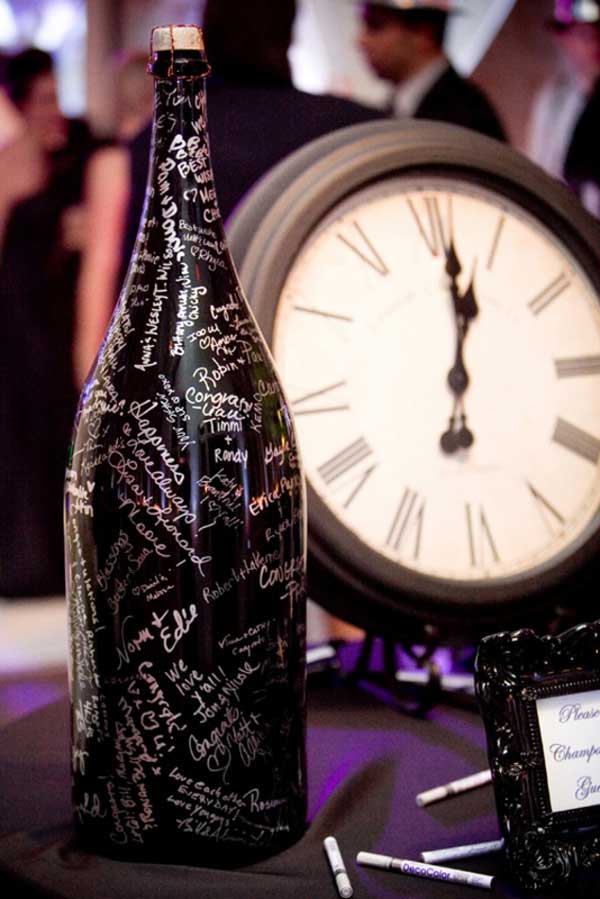 1.  Bottle Lamp DIY by Homedit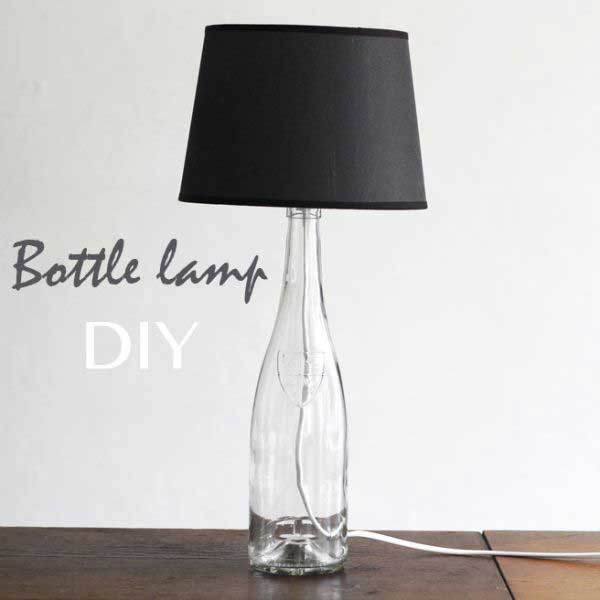 Happy New Year! Wine Bottle Free Printable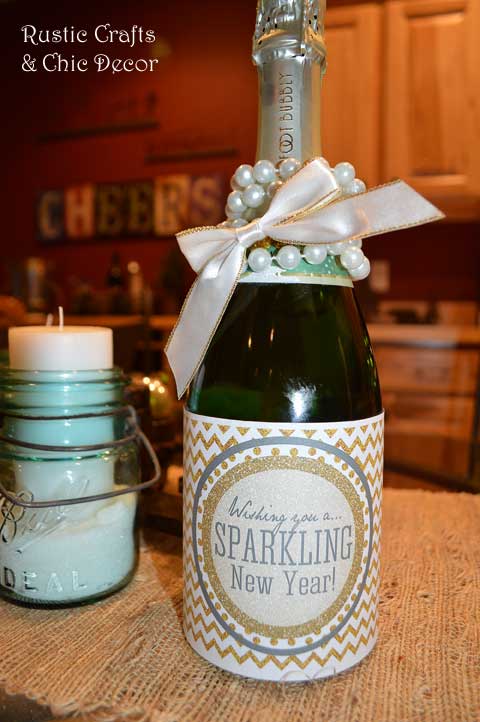 To dress up the bottle a little more, I added some pearls and a satin bow!
Happy New Year!