With the Fall season comes the inevitable need to decorate and display a pumpkin or two.  If carving isn't exactly your forte, then maybe one of these other ideas for decorating pumpkins will spark an interest.
Whether you want to use real pumpkins or artificial, there are several unique ways that you can dress them up for Fall or Halloween using paint, fabric, bark or even candy!
I'll start by recapping a couple of pumpkins that I have decorated, show you my new ones for this year and then show you several more ideas that I have found that are fun and unique.
You can find the tutorials for all of these decorating ideas by simply clicking on the photos.
Here is the list of ten:
1.  SWEATER PUMPKIN: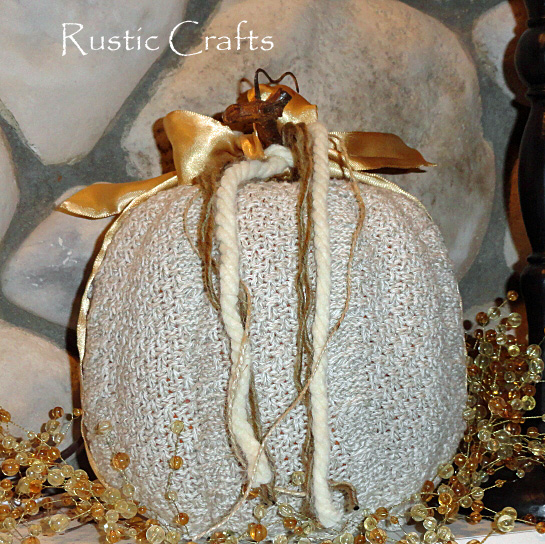 Decorating an artificial pumpkin with a warm and neutral sweater keeps it suitable for Fall decor well into the season.
2.  BIRCH BARK PUMPKIN: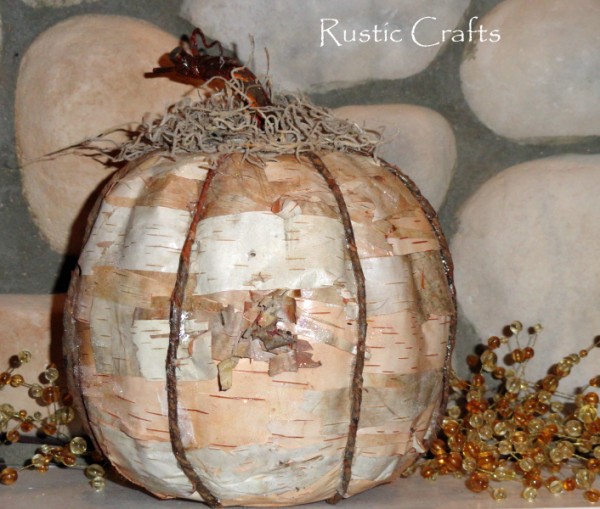 Another way to cover an artificial pumpkin is with some birch bark.  This is perfect for a rustic setting or for another neutral option….when orange just doesn't work!
3.  PAINTED WELCOME PUMPKIN: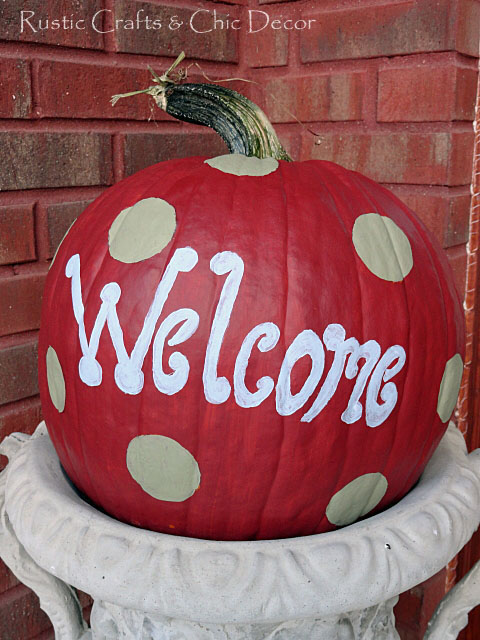 For this pumpkin, I just painted the whole pumpkin a barn red to match our outdoor brick.  Then, I used a circle template to first draw on circles and then paint them with a green acrylic paint.  I free hand painted the word "Welcome" since the pumpkin is going by our front door.
4.  SMALL RIBBONED PUMPKINS: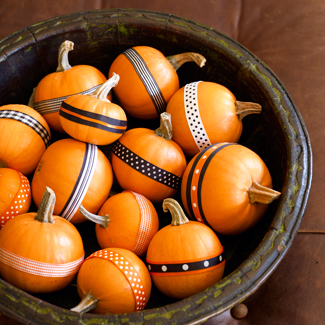 Attaching various coordinating ribbon around the middle of several small pumpkins makes a cute and festive centerpiece for a Fall table.
5.  HAUNTED HOUSE PUMPKIN: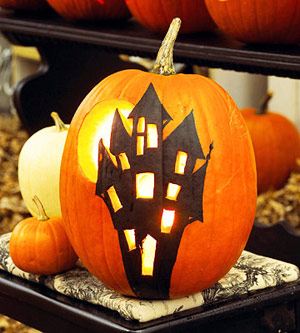 This haunted house pumpkin was easily made with a printable stencil from Better Homes and Gardens.
6.  FANTASY PUMPKIN: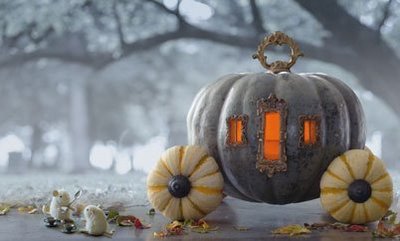 Halloween is all about make believe and dressing up so why not go all out with your pumpkin decorating as well.  This fantasy Cinderella's coach idea is sure to delight kids of all ages.
7.  DECOUPAGED LEAF PUMPKIN: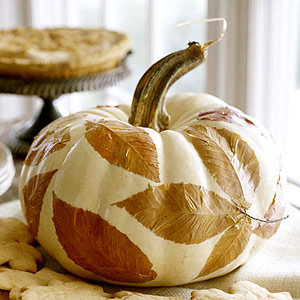 I love this idea for Fall decor!  Just collect your favorite leaves and decoupage them in place.
8.  STAMPED PUMPKIN: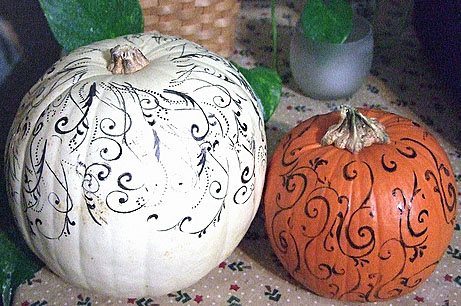 Stamps are a quick and easy way to get an intricate design on your pumpkins.
9.  PANTYHOSE PUMPKIN: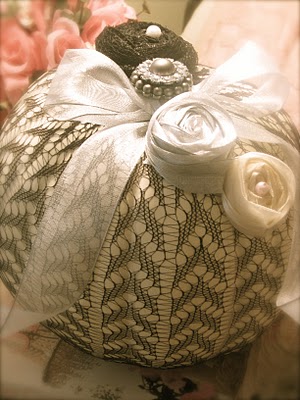 Here is a unique idea using pantyhose!  Get an instant shabby chic look when a white pumpkin is wrapped in fishnet hose and embellished with pearls and rosettes.
10.  SWEET PUMPKIN: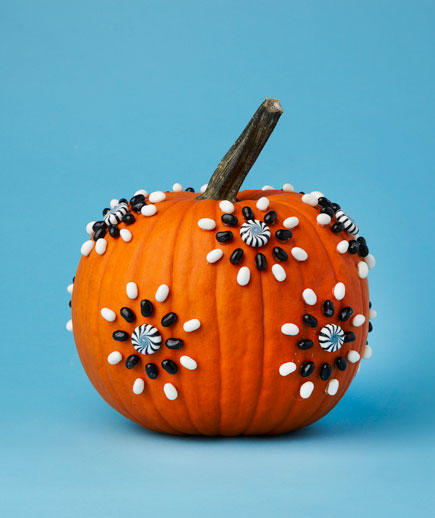 Finally, such a sweet idea for a holiday packed with treats!  Embellish your pumpkin with a few treats from your candy bag.
Happy Decorating!