About Me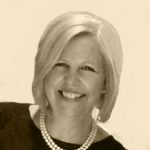 Welcome!  I'm Renee and I love decorating my homes,especially in a modern rustic style.  In my earlier life, I worked in Accounting but gave that all up to stay at home to raise my wonderful family.
Besides enjoying all of the aspects of parenting and homemaking, I also came to love interior design and DIY projects.   I especially love decorating with vintage accessories and flea market finds.
At first, this was out of necessity.  When we were first married, we couldn't afford a lot of new furniture and home decor.  Luckily, we were given lots of antique furniture and heirlooms that I re-purposed for use in our home.  I quickly found that these items had a quality that you just don't find in some of the newer accessories.  Plus, they added such a sense of nostalgia and character that I have continued to incorporate vintage collections into my decorating style for added warmth.
Now that we are empty nesters, we have downsized to an urban rustic loft while also spending a lot of time at our Northern Michigan cabin. Both places are wonderfully rustic and I enjoy sharing my inspiration for decorating and DIY projects.
Construction and Renovation
In conjunction with my decorating passion, I also love the home construction process – especially the design!  In 1993, I acquired my builders license so that I could effectively be the general contractor for the new home my husband and I were building for ourselves. From modifying the house plans to working with the sub contractors, I loved it all!
Besides contracting the work for our home, we also built our cabin on our own. We did the majority of the work ourselves this time and came up with some unique finishing ideas that were also budget friendly. Then, in 2016 we completed renovated a 1905 home that my daughter and son in law now live in. We basically tore it apart to the studs and started over.
Craft Business
Working on craft projects became a natural extension to the decorating that I loved to do.  Then, in about 1998, I went into a craft business selling primarily birch lamps as well as other rustic crafts.  My husband crafted the lamps and I decorated the lampshades and made all of the accessory crafts to sell.  We went around to various arts and crafts fairs throughout the state of Michigan as well as selling our items to some rustic decor stores.  A job change for my husband and relocation ended my business and I focused on decorating another new home. At this time I also started selling crafts on Etsy.
About Rustic Crafts & Chic Decor
At the end of 2010, I decided to launch this blog as my outlet for my craft and decorating addiction.  My main focus in on crafts and decorating projects that incorporate vintage accessories, flea market finds, junk decor, recycled materials and natural elements.  You will find tutorials, tips and ideas for decorating your home in a rustic and chic style.
To keep things exciting at our house,  in 2011 my husband and I built a cabin in Northern Michigan—- completely ourselves! ….with a little help from some great friends of course!  So, I also share some of our great experiences in building, unique design choices and ongoing decorating ideas from our cabin.
Along with tutorials, Rustic Crafts is also a resource for finding crafts supplies and craft room organization ideas along with recipes and business help. I've also recently earned a certificate in Web Design and Development and now offer tips for bloggers as well.
All of the wonderful feedback that I get from readers, inspires me to do more.  I love throwing new ideas or tutorials out there when I know that it has been a help to somebody.  You can subscribe to this blog through the RSS feed, email subscription, Facebook, Twitter, and Google+.
Thank you for visiting my blog.  I appreciate any comments,  feedback or suggestions you might have.  On a normal week, you can expect to see new daily posts on Monday through Friday with occasional weekend updates.
Thanks for stopping by!