About Me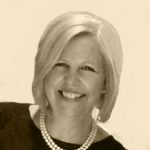 Welcome friend! I'm Renee – a child of God, wife, mom and grandma who happens to love crafting and designing. For the most part, I am very frugal – if you don't count the occasional splurge on a great pair of shoes! Typically though, I find it very difficult to pay full price on anything. Because of that, I love to create on a budget using things from nature or repurposing what I have.
My biggest project, with the help of my handy husband, was a complete home renovation which was no small feat. We gutted the entire house, reconfigured it and made it like new. I never had so much fun with a sledgehammer! Of course, the redesign was the most rewarding part.
When I'm not creating something physical, you can find me playing around in Photoshop designing patterns and graphics for fabric and home decor items. I then sell these designs at Spoonflower, Society6 and my Etsy shop, Twig and Tweets.
Besides creative things, I also enjoy Bible study, writing for Parade, walking, fishing and boating.
What You Will Find On The Blog
Rustic or Farmhouse Style Crafts For Home Decor
Unique DIY Projects
When we built our cabin, which is now our permanent home, we incorporated some unique ideas that were budget-friendly and gave a rustic chic feel. For example, pickle-staining plywood walls provided some rustic wood grain that was still light and airy. And, sanding the OSB flooring and then finishing it off with several layers of floor polyurethane (Varathane) gave us a very durable and warm rustic look.
Repurpose Projects
Before buying any new home decor, I like to look at what I already have to see how it can be tweaked. My favorite project was taking a modern-looking vase and painting it to look like birch bark to use at our cabin.
Craft Business Tips
For several years, my husband and I made birch lamps and decorative shades to sell at various arts and crafts fairs throughout Michigan. It was a great experience where we learned a lot about shows, how to best set up a booth and what items were the most popular sellers. I have also sold crafts, antiques and repurposed items on Etsy and currently sell pillows, phone cases and prints with my designs with the help of a POD service.
Inspiration
Because you never know what the day is going to throw at you, a little extra encouragement is always helpful. I like to share Bible verses, inspirational quotes and soothing activities that are uplifting in the midst of trials.
Thank you for visiting my blog. I appreciate any comments, feedback or suggestions you might have.