I have two daughters who both have new homes of their own and are in need of some inexpensive yet chic furnishings.  One of my daughters had no problem shopping at Goodwill or Salvation Army for home decor and the other one is just getting convinced that it is the way to go!
You kind of need to shop these stores frequently to get the best stuff….believe me it goes fast.  I have gone in too many times spotting a great looking desk or dresser only to see that big old sold sign stuck to it when I got close.  You also have to go in with an eye for potential.  Maybe a furniture piece is exactly the way you would want it but what could it become?
Thrift store shopping and makeovers are becoming increasingly popular.  Not only can you save a lot of money but you can typically find some vintage looking pieces for a fraction of the cost in other stores.
Here are some of the best thrift store makeovers that I have found.  Click on the photos to get a look at the before pictures!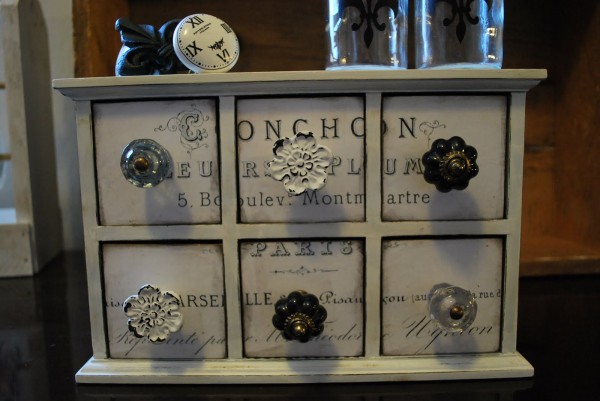 You would not believe that this great looking French inspired chest started out as an orange and black Halloween chest with ghosts, bats and other scary things as knobs!  It just goes to show what some paint, graphics, new knobs and a little imagination can do for you.  You will definitely want to see the before picture!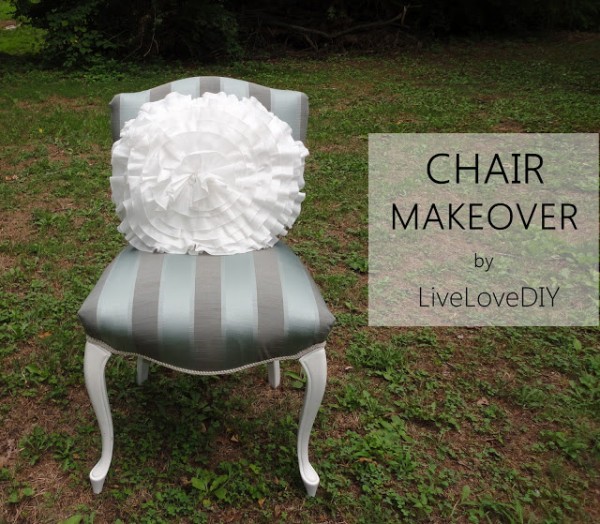 I love this dressed up chic looking chair!  If you had just looked at the chair with it's previous outfit, you wouldn't necessarily have liked it.  However, if you looked at the shape of the chair and saw it's true potential, you definitely would have fallen in love and given it a makeover.   It truly has blossomed with a little spiffing up!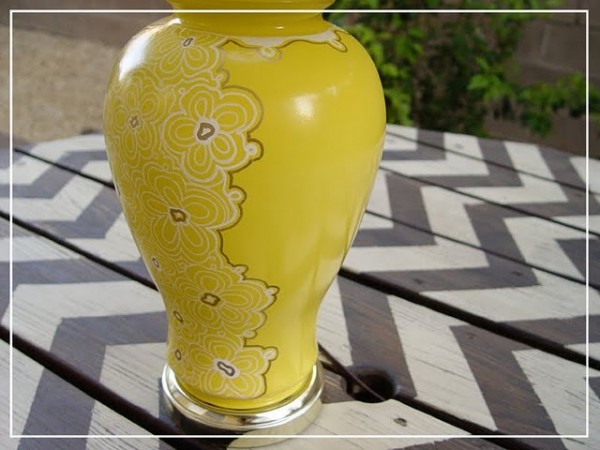 This cheerful and artsy looking lamp used to be a very ugly pinkish color.  The fun design was achieved using none other than paint markers on top of yellow spray paint!  I just love the finished look.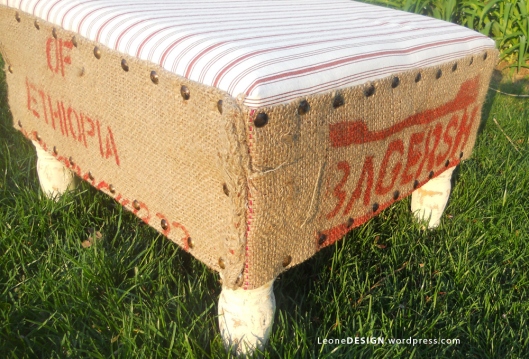 An old worn out dark ottoman gets a fresh new look with burlap coffee sacks and a coordinating striped fabric.  Some white paint on the legs also lightens the look for a fun shabby chic style.
I hope you have been inspired by these great thrift store makeovers!  Now start shopping!!
Happy Decorating!