As I received yet another gift of coffee mugs, I determined that I definitely need to find other uses for all these stylish mugs. My kitchen cupboards are already bursting at the seams with mugs that I don't even use. This is after cleaning out the cupboard of mugs not too long ago! This time, before donating them, I decided to see how I could reuse coffee mugs in other areas of my house. After all, with all of the decorative designs, they really should be displayed in some way. Luckily, I did find many uses for my mugs in the craft room, garage, bathroom, and more.
I had previously written about reusing vintage coffee and creamer sets in the home. This inspired me to rethink my mug situation. Coffee mugs make great storage containers but can also be made into something new like bird feeders or mosaic tiles. The following 13 ideas are some of the most useful ways to reuse a coffee mug. However, if you find that you really like using all of your mugs for their intended purpose, check out my ideas for mug storage that will still give you more space in your cupboards.
1. Craft Storage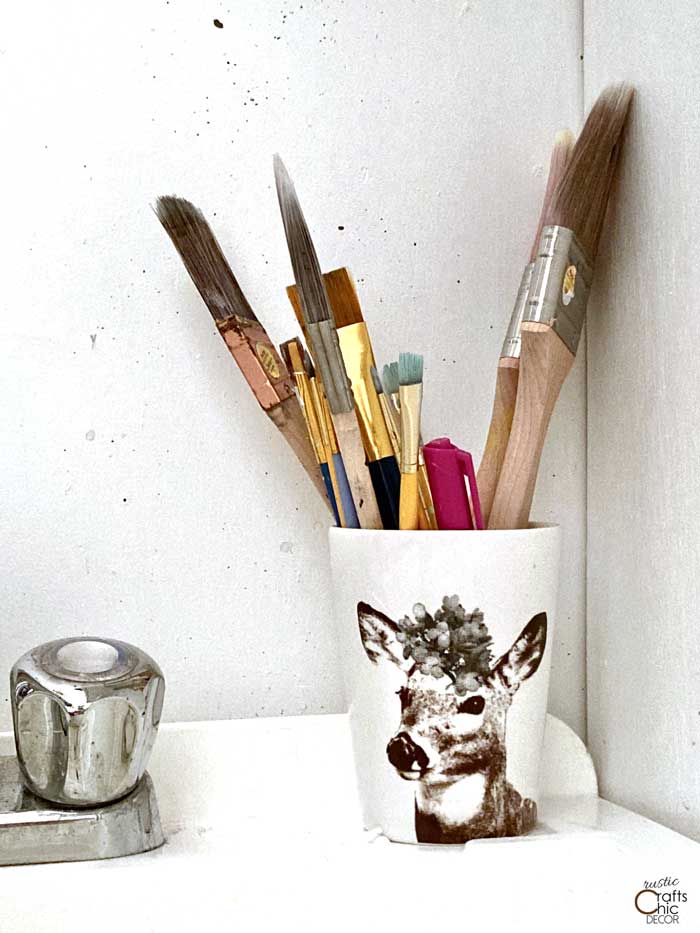 Coffee mugs make great containers for storing items in the craft room. Here, I use one on my sink for storing various paint brushes.
2. Candle Holders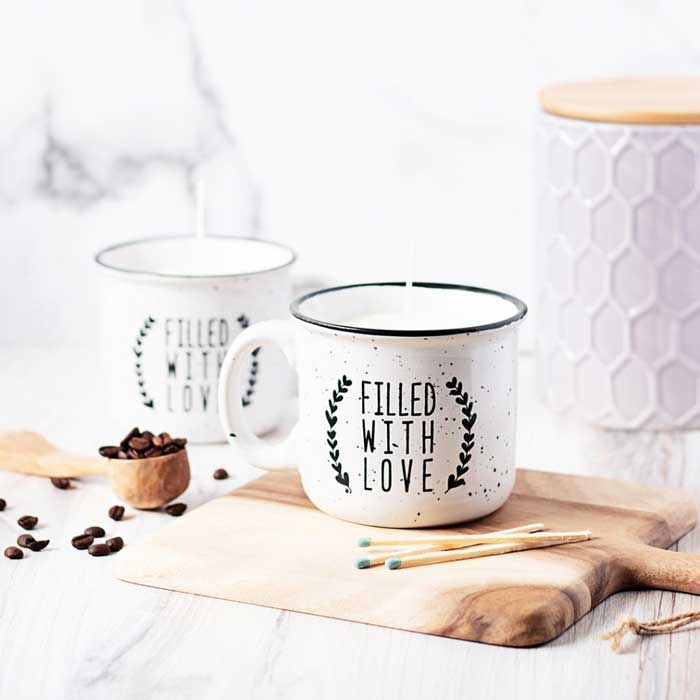 I've purchased candles in mugs before so why not make your own out of the abundance of your own mugs? This is such a fun idea and I really love the idea of making the candle coffee scented. It makes a perfect decorative accent for the kitchen or any other room in the house.
3. Break A Mug For A Mosaic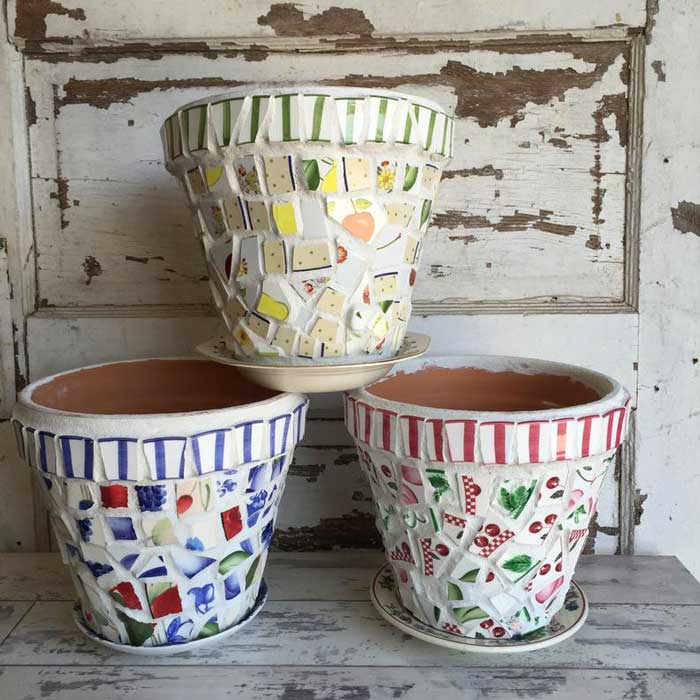 Cracked, chipped or badly designed mugs can even be reused. Just break the mugs into pieces to create a mosaic planter, tray, tile, or gazing ball. Simply adhere the ceramic pieces to whatever you want to use and add grout to fill in the gaps.
4. Herb Garden Planters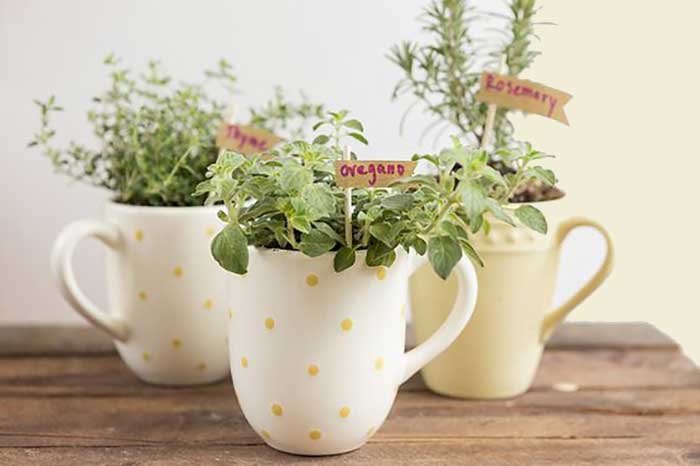 I've recycled tin cans to use for an herb garden before so I naturally thought that coffee mugs would be great to use as well. They create a cheerful look for a little cooking greenery.
5. Reuse A Mug As A Bird Feeder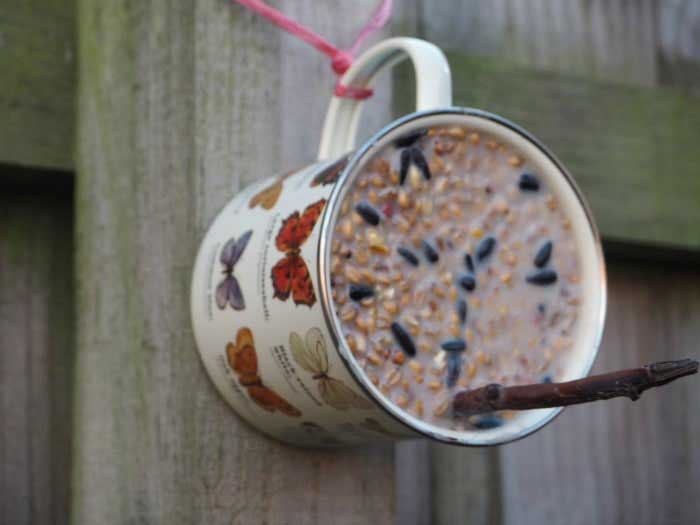 Make your own bird feed suet in a mug to give the birds something to sing about. Just remember to insert a branch into the suet for a nice little perch! Since most coffee mugs have a handle, the mug is easy to hang in your backyard garden.
6. Holder For Spare Change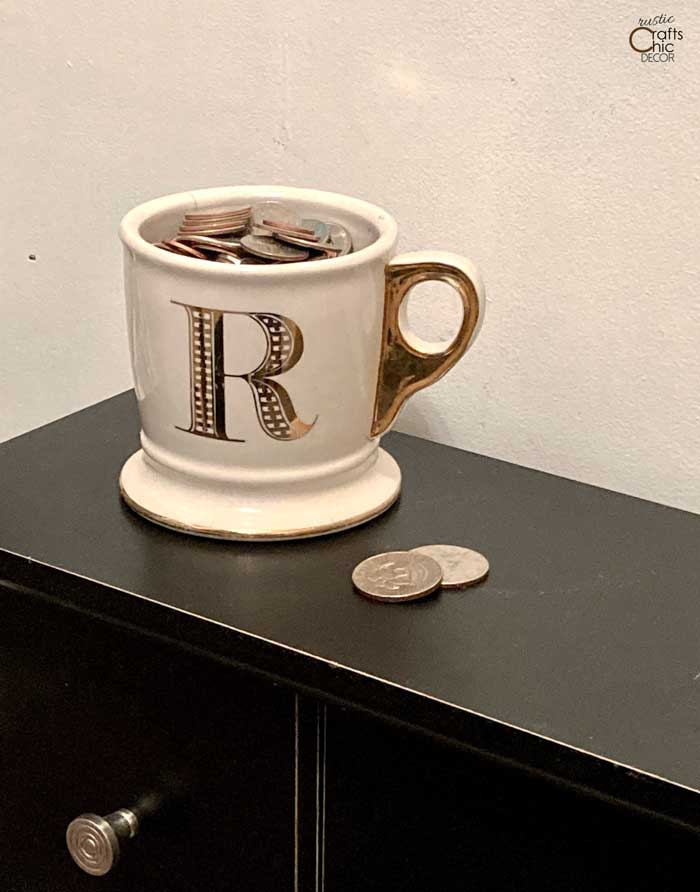 I'm never quite sure what to do with my spare change. When it collects at the bottom of my purse, and I can feel the extra weight, it's time for a new spot! A coffee mug fits the bill once again.
7. Bathroom Storage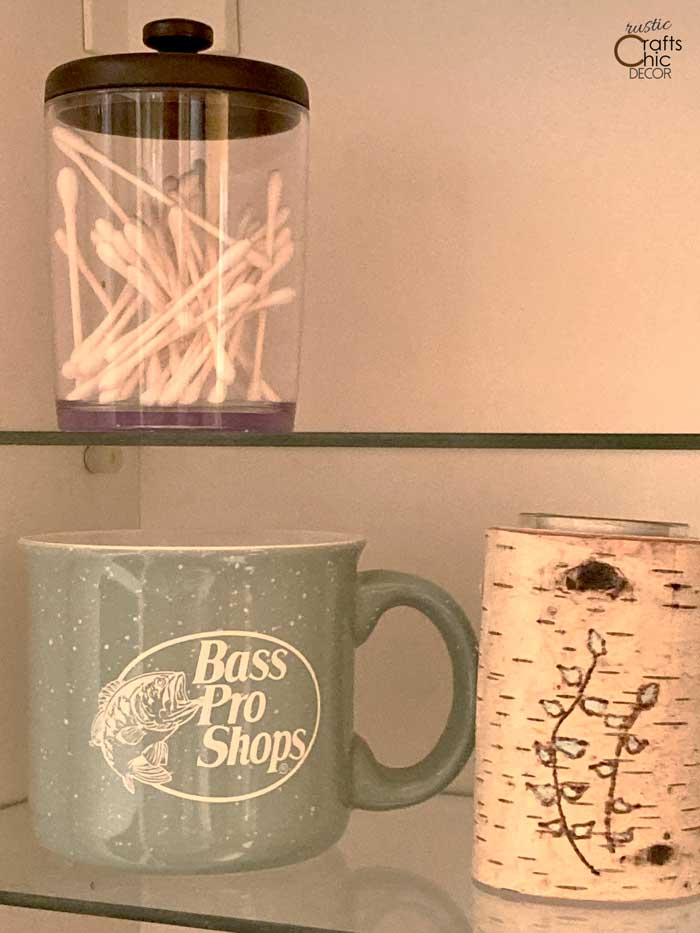 A mug is a nice size for storing cotton balls or toothbrushes in the bathroom.
8. Reuse Coffee Mugs As Pencil Holders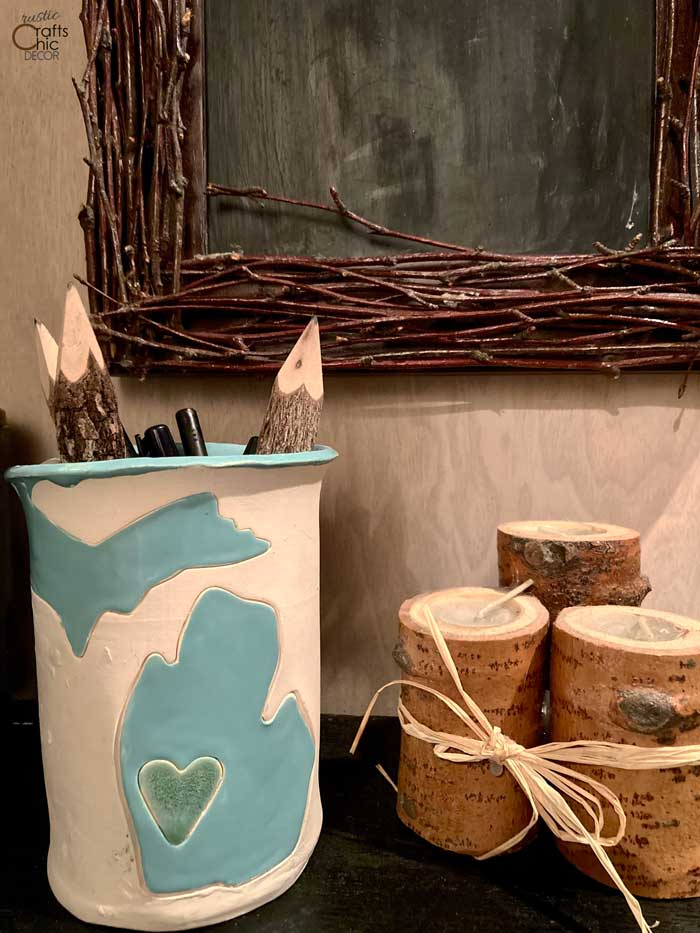 A pencil holder may seem like an obvious choice but it's a great way to decorate a desktop with a favorite mug.
9. Accessory Holder In A Mug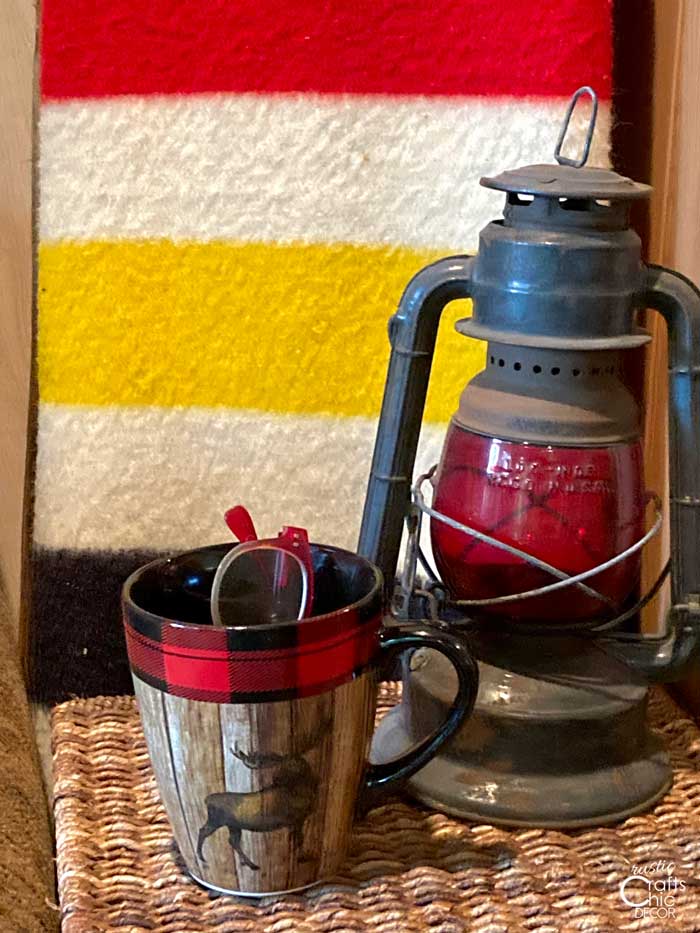 Keep a favorite mug next to you in the family room on a side table. A large coffee mug can hold reading glasses or remotes perfectly.
10. Gift Packaging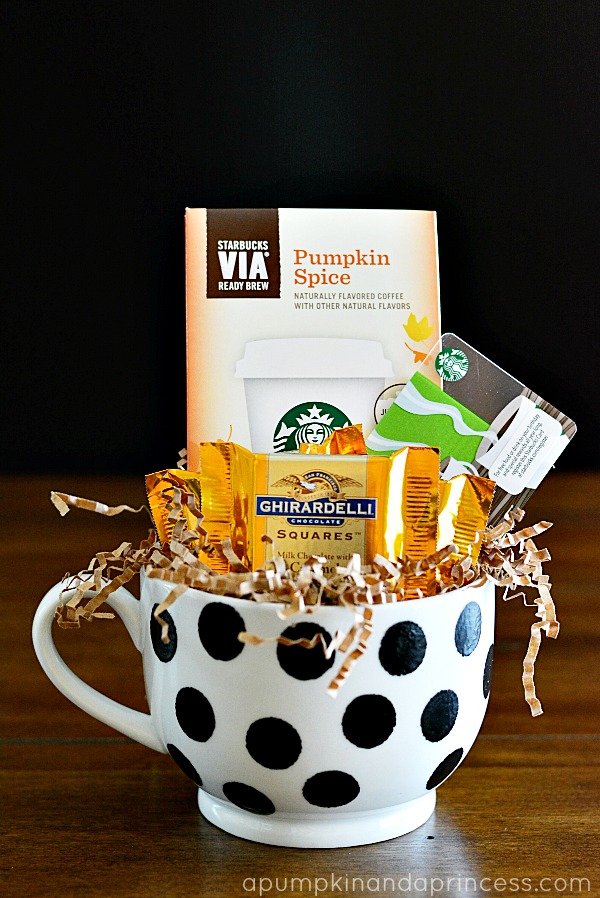 Instead of using a gift bag, reuse one of your coffee mugs instead to hold gift contents. It's like two gifts in one! Maybe just include a link to this post for ways to reuse coffee mugs!
11. Make A Pin Cushion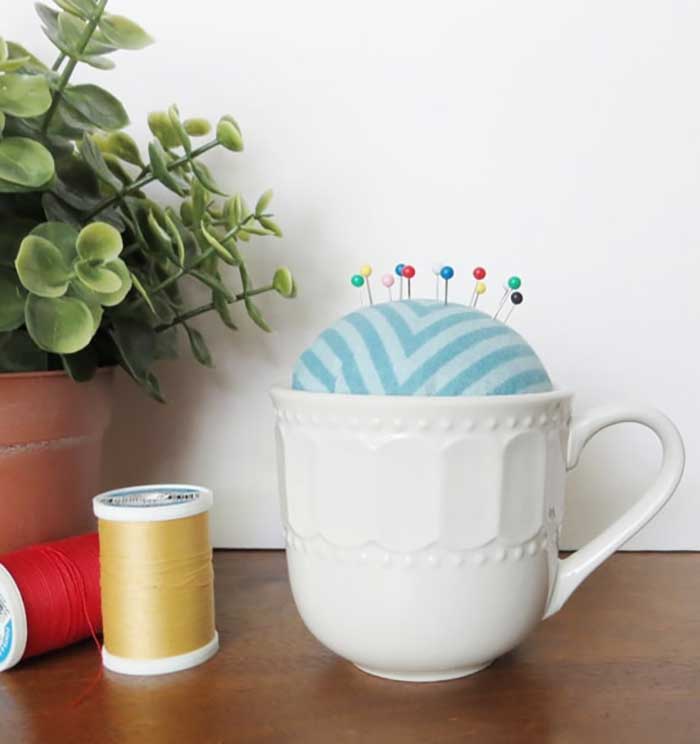 I like the idea of making a pin cushion out of a coffee mug. Not only does it look decorative by the mug also gives nice stability to the cushion.
12. Reuse Coffee Mugs As Planters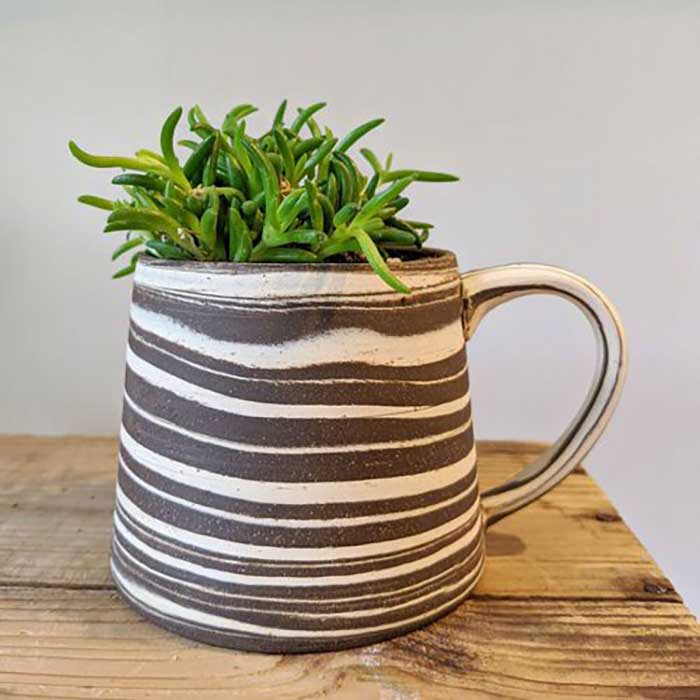 Ceramic planters can get expensive which makes reusing a ceramic coffee mug budget friendly while still be stylish.
13. Decorate Plain Coffee Mugs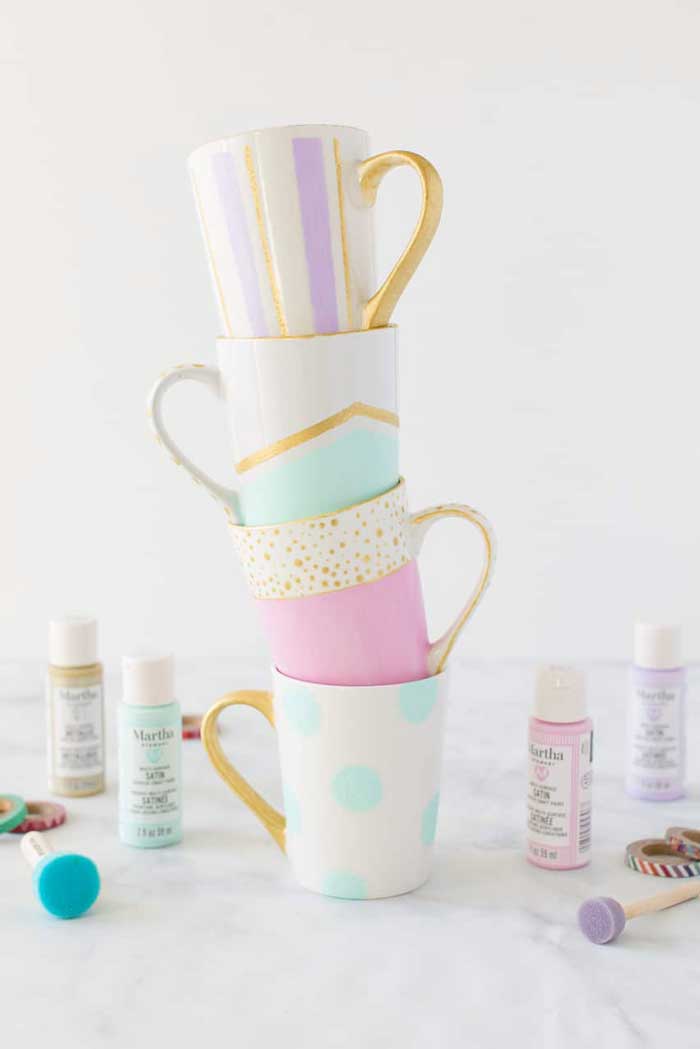 Maybe you like all of these ideas for reusing coffee mugs but the only extra mugs you have are plain white. Although white mugs can totally fit in with any space, you might be looking for something a little more custom for your style. In that case, all you need to do is get out your paints and go to town. It's easy to create your own designs and fun too!