I remember, once upon a time, that I had so many glass vases that I didn't know what to do with them. In fact, I wrote a post about what to do with glass vases to give them a new life. Apparently, my husband use to bring me flowers a lot that included the vase. Now, he still brings me flowers on occasion but it's usually a nice bundle that I can use one nice vase for. Typically, I display faux flowers or stems instead of fresh flowers which allows for some unique ideas. These DIY vases consist of restyled ceramic vases, vases made from a tin can, vintage items, and mason jar ideas.
Updated Painted Vase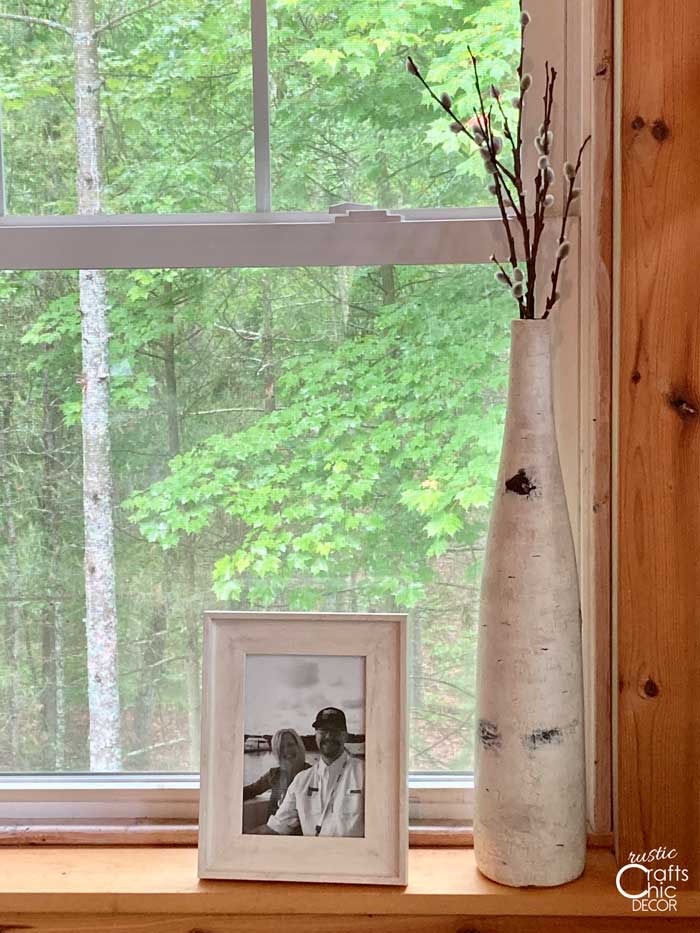 Over the years, I have accumulated quite a few decorative ceramic vases. However, when styles change some get replaced. I've finally realized that I don't necessarily just have to buy new. There are creative ways to reuse those vases and update the style. This vase used to be a glossy black and gold. I came up with a painting technique that works on about anything where I end up with the look of birch bark. It's quite a change from the original style!
Other ways to update an old vase are to paint it with spray paints that either give a metallic or stone appearance. Of course, you can also just paint one with the solid color of your choice. There is also the option of wrapping a vase with twine which I have done before. See these twine covered canisters for instructions on how it is done.
SHOP STONE TEXTURED SPRAY PAINT
Vintage Leather Cases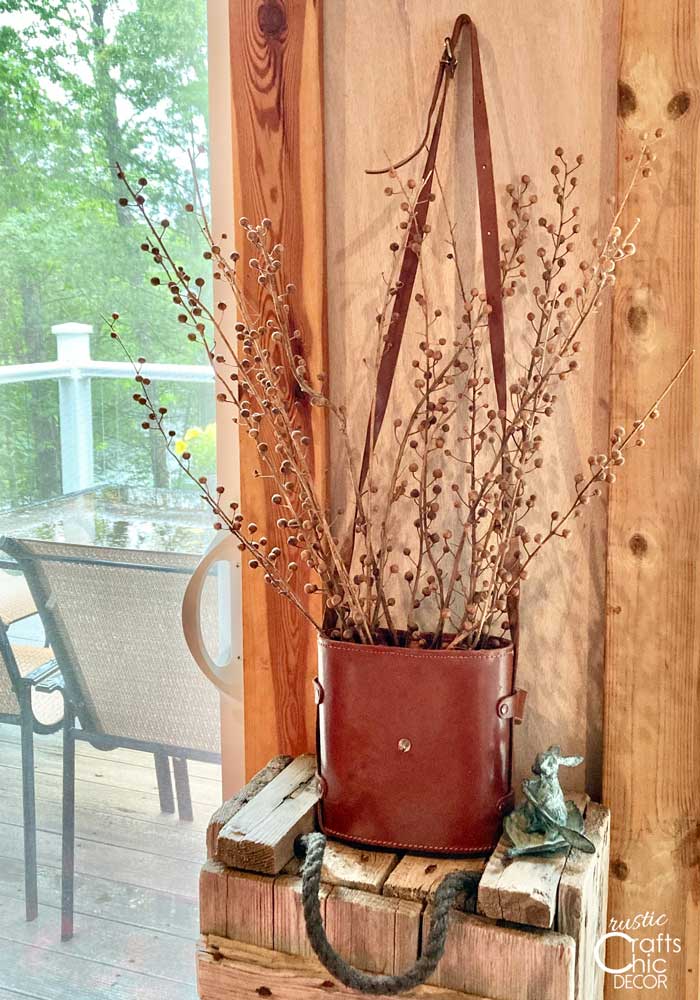 Another unique idea is to put a display of faux stems in a vintage accessory like this leather binocular case. Look for special accessories that you have and want to display and fill them with florals for an extra touch. Camera cases, old purses, vintage buckets, or old canisters are all potential choices to choose from.
Cover An Old Vase With Fabric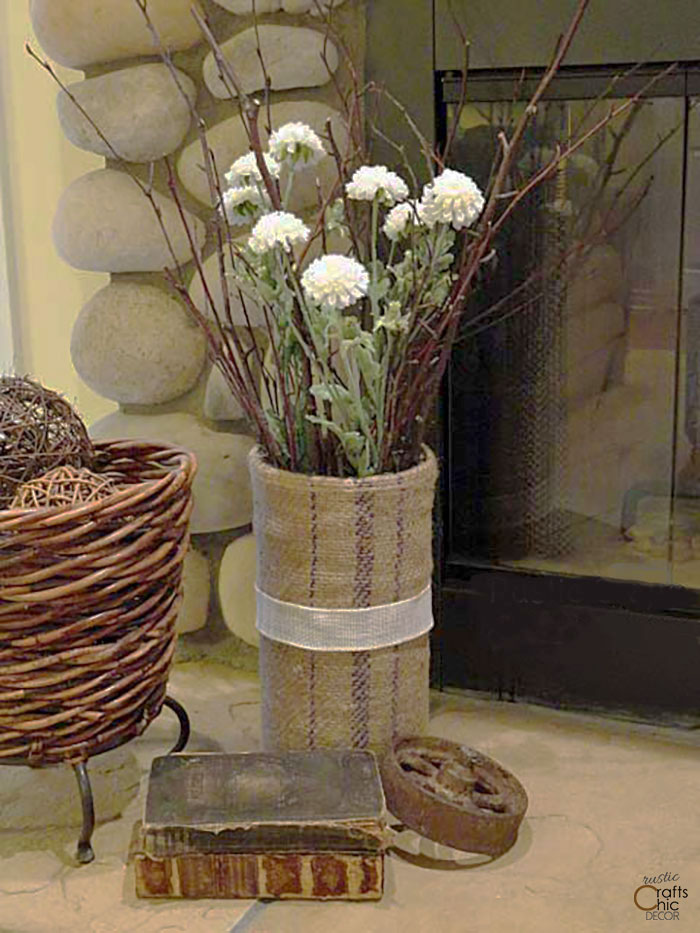 While a glass vase is perfect for a light an airy look. Some spaces may require something more substantial. When you need more substance, just wrap a vase in a fun fabric, burlap, or grainsack. You could also do this with any vase that needs a new style.
Wrap A Tin Can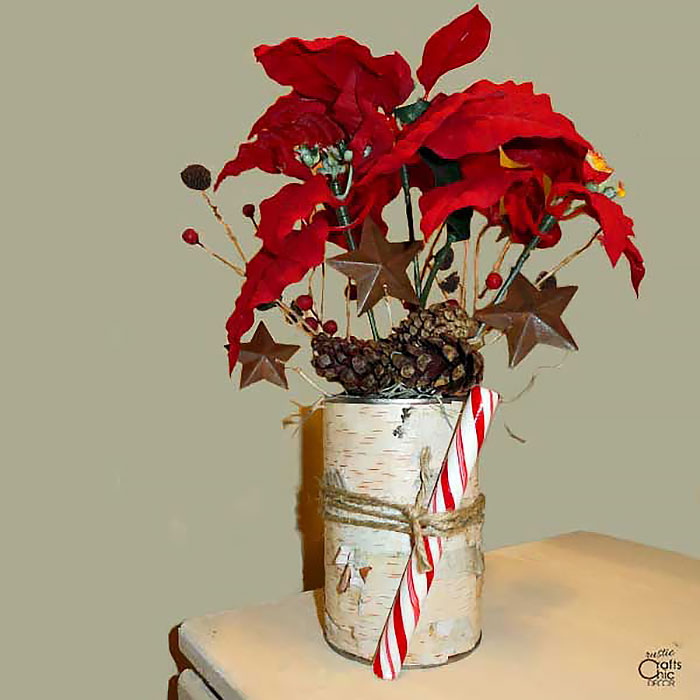 One item that you can always find at home is a tin can. Cans make great holders for flowers. All you have to do is decorate them. I used real birch bark to cover this can. Other ideas are decorative paper, fabric, burlap, or twine.
Decorate A Mason Jar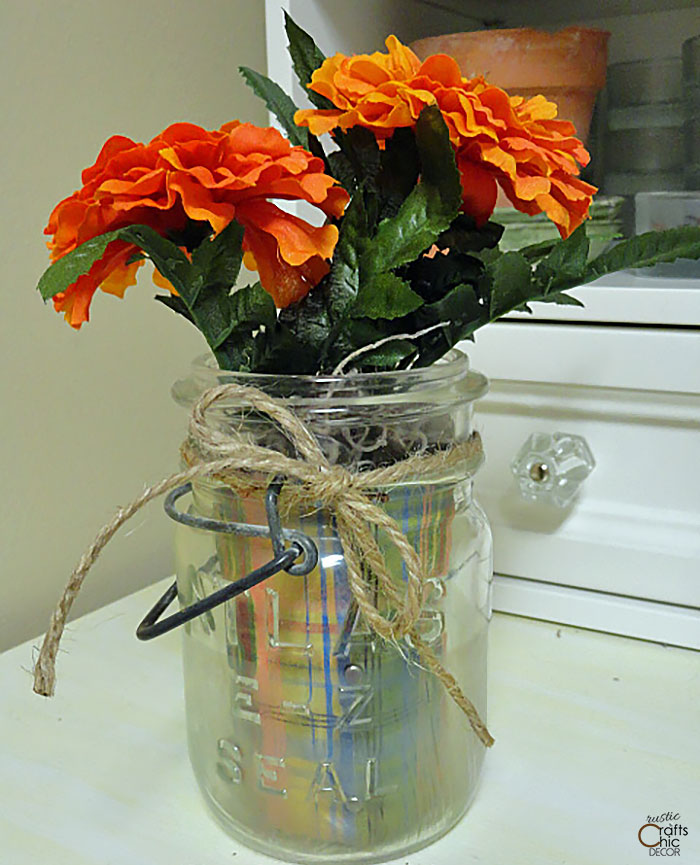 I've painted the inside of a mason jar before to give the jar a solid look. However, if you want a pattern with multiple colors all you have to do is line the inside with decorative paper. It's a super way to change the look over and over without a mess. Plus, it's fast!
Of course, there are times when a vintage mason jar is all that you need to complete the look that you want.