A popular item to use in rustic decorating is galvanized metal. Metal buckets, vases, and even furniture add some fun styling to a rustic space when they are galvanized. The process of putting a protective coating on steel is what makes the metal galvanized. Because of this process, galvanized metal has a unique warm look. This look is what makes the metal desirable in rustic decorating. It has a varied splotchy grays throughout the finish. To get the look on anything you want, I'll show you how to create faux galvanized metal using various craft paints.
How To Get The Galvanized Look With Paint
DIY Galvanized Lockers
Sponge Paint Over A Base Gray Or Black Color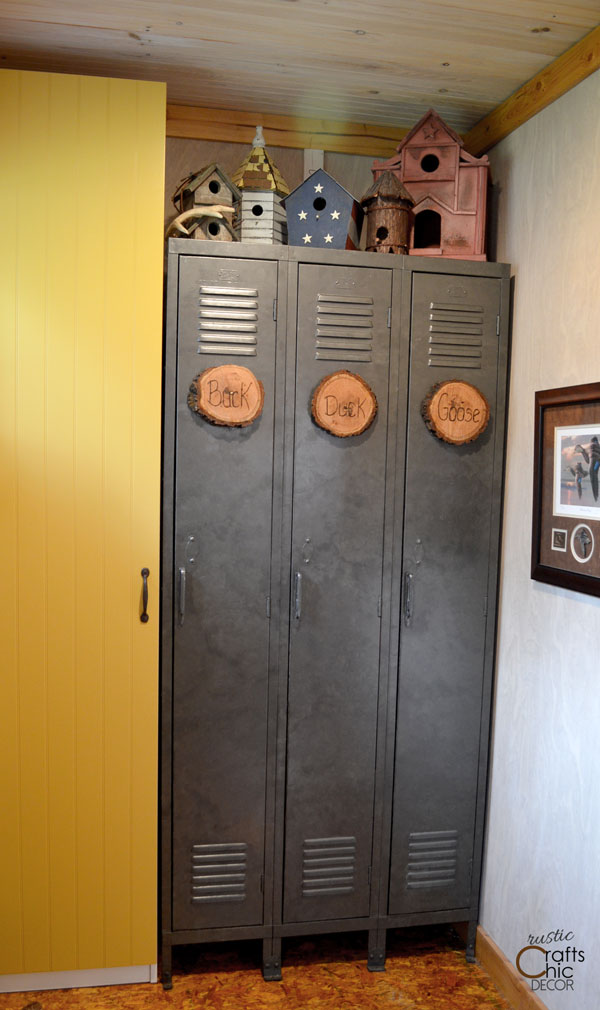 This locker makeover is my favorite galvanized metal project. Before I painted them, they were very utilitarian and quite ugly. They came from a mechanics shop and were painted a solid shop gray color. The lockers were full of grease, grime, and scratches.
I got the galvanized look by simply sponging on some FolkArt metallic gunmetal gray craft paint. Since the lockers were already a solid gray, I didn't worry about painting a base color. Depending on what you want to galvanize, you may need to first put on a coat of matte base paint. Use black or a lighter gray than the gunmetal. This is the color that will show through the light areas of sponging. I used sponge paint dabbers in various sizes to apply the paint. First, I started with the largest size and then finished by randomly applying the paint with the other two sizes.
Method Two: Brush On Paint
If you don't want to use a dabber, you can use a different technique of brushing paint on instead. As with the first method, you start with a base solid color of matte black. Then, you brush the top layer with silver or gunmetal gray paint over the base very lightly. This method was used to give the faux galvanized metal look to chipboard.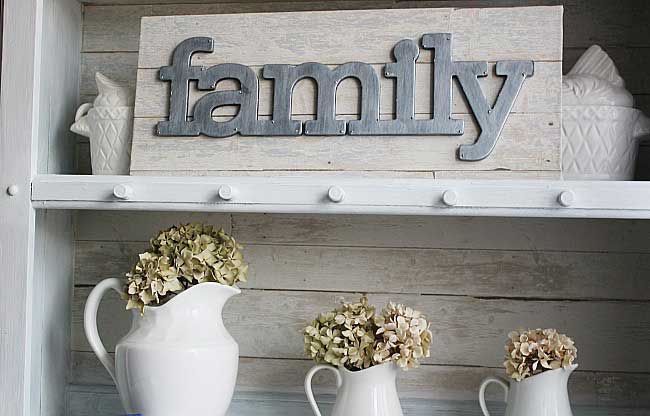 This technique gives a little different look, almost more like a brushed steel. However, you wouldn't guess that the letters were originally chipboard.
Regardless of the technique that you use, the result looks authentic and is perfect for rustic industrial decorating.