An outdoor garden is always beautiful on it's own but it can be made all the more interesting with some repurposed art as it's focal point.  Some of the most unique ideas, that I have seen, come from using salvaged wood and metal antique items.
I have rounded up some of my favorite diy garden inspiration that incorporate these items most creatively.  You can get more details on any of these ideas by simply clicking on the photos or the corresponding links.
1.  Garden Bench from an old bed via Hometalk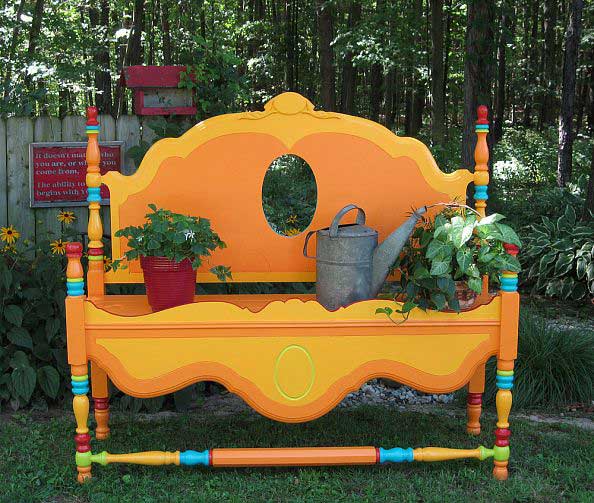 This colorful garden bench was repurposed from an old bed frame!  This is such a clever idea that adds a ton of whimsical interest to the garden area.
2.  Tricycle Flower pot by Dejavue Designs
I have seen lots of instances where old bicycles are used in a garden design but this tricycle is my favorite.  You can also place flowers in a bicycle basket.
3.  Secret Garden Door as seen on Hometalk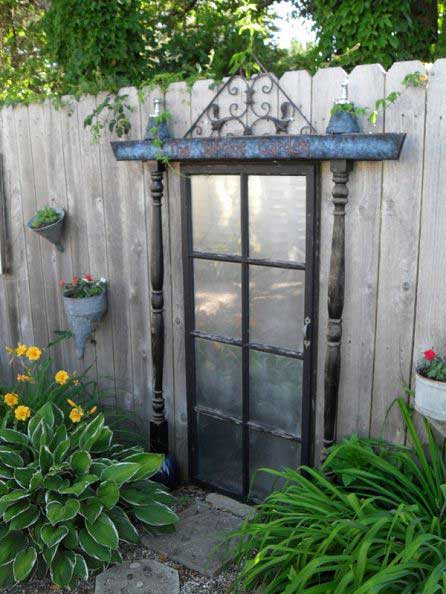 This fun door, leading to no where, is made up of a variety of salvaged parts.  The actual door glass was painted with mirror paint to provide a nice reflection of the surrounding garden and it also gives the illusion of a garden beyond.
4.  Container Gardening by Flea Market Gardening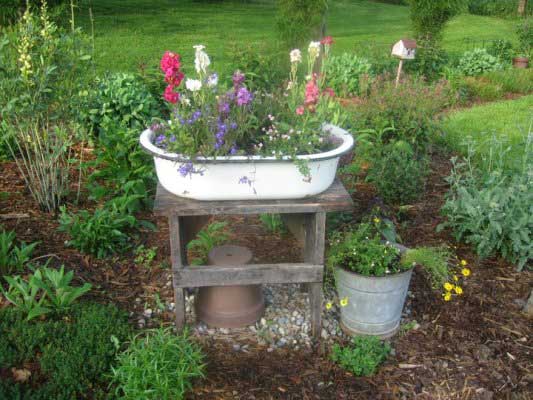 Using old enamel tubs in conjunction with an old table, stool or even a vintage step ladder is a great way to add some height and decorative interest to your garden.
5.  Garden Chair by the Kabam Family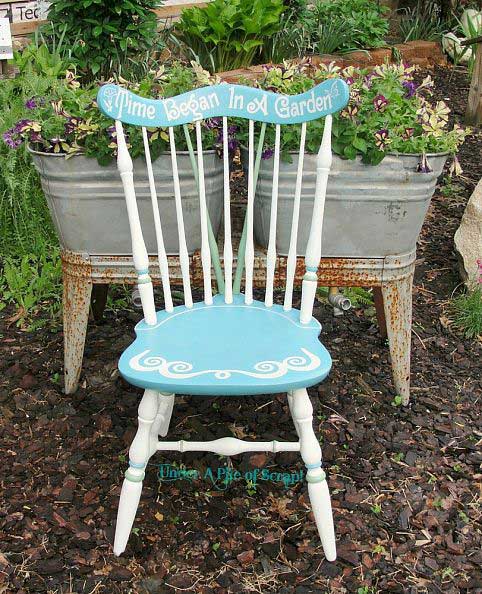 Here, a painted chair welcomes you to come and sit awhile and enjoy the view.  Again, some fun containers bring the height of the flowers more to eye level and add some decorative interest.
Happy Decorating!