If you are planning a 4th of July party, you may be look for some food ideas that are patriotic and festive looking. You have come to the right place! I've rounded up all kinds of patriotic foods that are both easy to make and all American. Whether you are looking for 4th of July desserts, appetizers, or side dishes, you will find a great selection here. All of these incorporate some red, white, and blue in honor of the holiday.
One of the things I love about making festive looking food is that the food also acts as a decoration on your table, at least until it is gobbled up! Then, it is on to other things anyway. You can use food, like berries, to get your color naturally or food colorings and sprinkles to embellish neutral color foods. Check out all of these ideas and recipes for inspiration.
Red, White, And Blue Trifle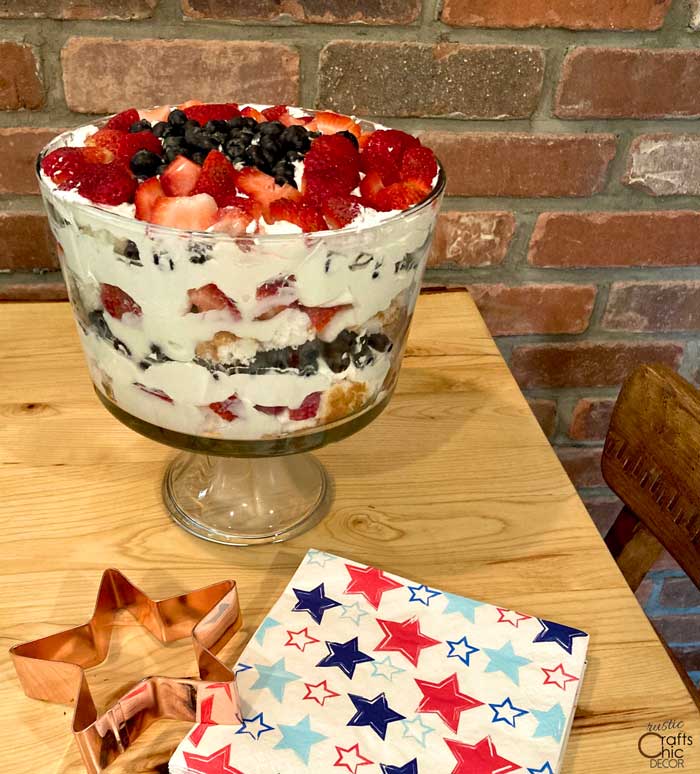 This patriotic trifle is a favorite in our house. The layers of angel food cake, berries, pudding, and whipped cream combine to create a delicious explosion in your mouth.
Ingredients
angel food cake cut into small cubes – I purchase a ready made cake from the grocery store bakery
red and blue berries – strawberries and/or raspberries and blueberries
small 4 oz. white chocolate pudding mix
2 cups milk to make pudding
16 oz Cool Whip
All you have to do is layer these ingredients in a glass bowl. Start with half of the angel food cake. Then, a layer of strawberries, a layer of pudding, a layer of blueberries, and a layer of cool whip. Repeat and then top with more berries.
It is so delicious and a definite crowd pleaser.
Blue And Red Berries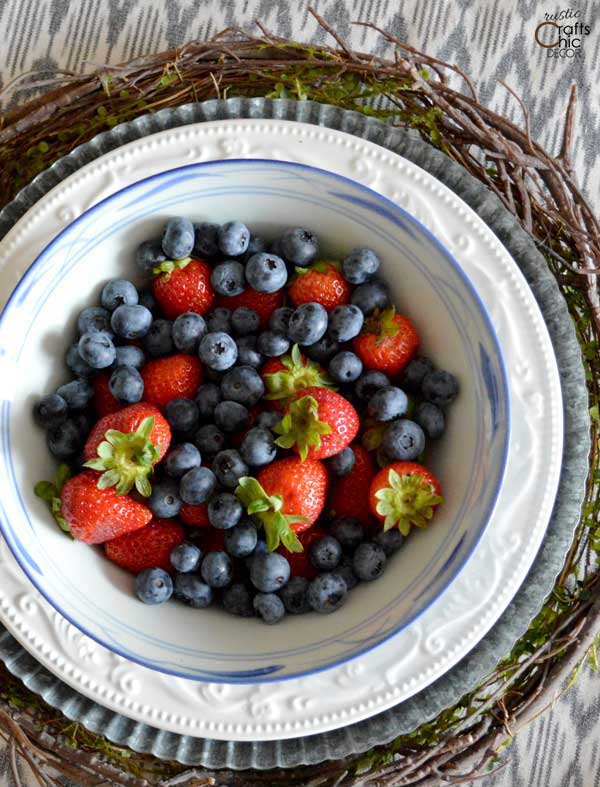 A simple bowl of strawberries and blueberries is a great accompaniment to any 4th of July menu.
American Flag Caprese Salad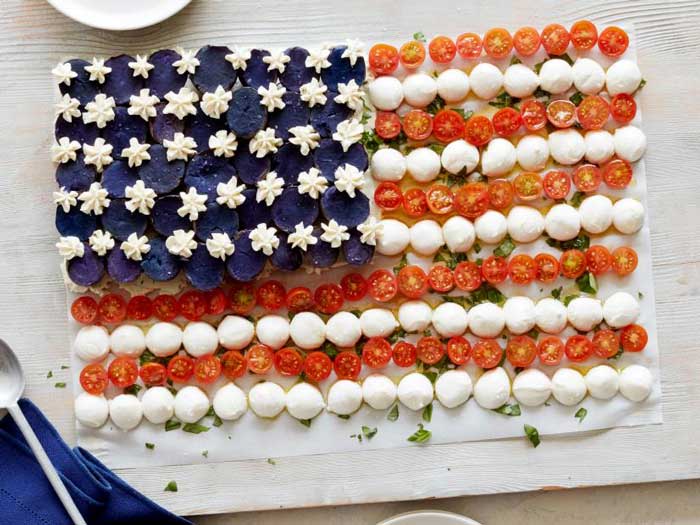 Of course there are other ways to get a little red, white, and blue into your menu. A caprese salad is perfect for that. Tomatoes and mozzarella balls are a great way to get some of the color naturally. This salad looks super festive when made into a flag like this.
Marshmallow Sparkle Pops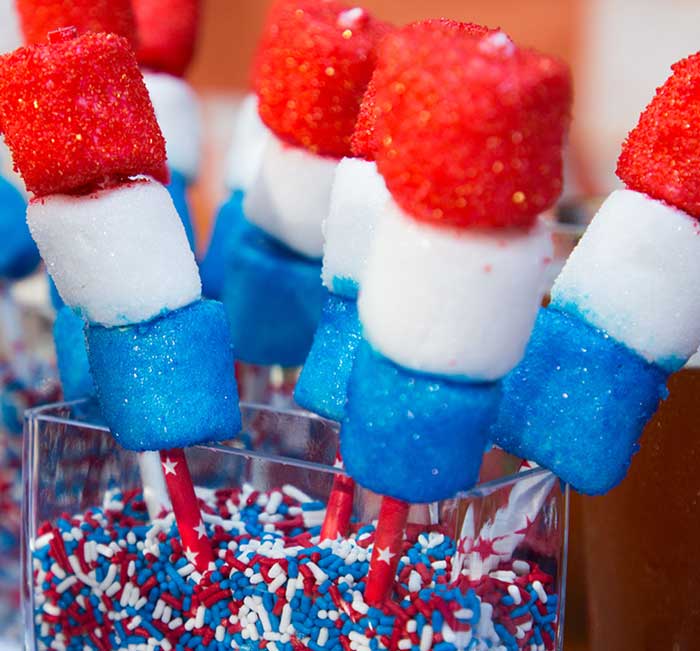 If you have kids at your party, you will want to include these irresistable marshmallow pops. With all of the sparkle, they are almost as fun to hold as a firey sparkler.
4th Of July Appetizer Dip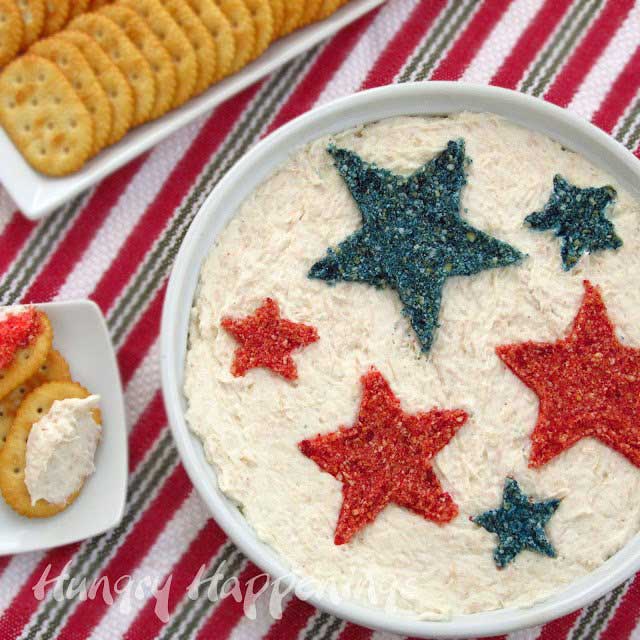 Any cheese dip that you make can be made festive with colored cracker crumbs. Shape the crumbs into stars for an especially festive treat.
Patriotic Pasta Salad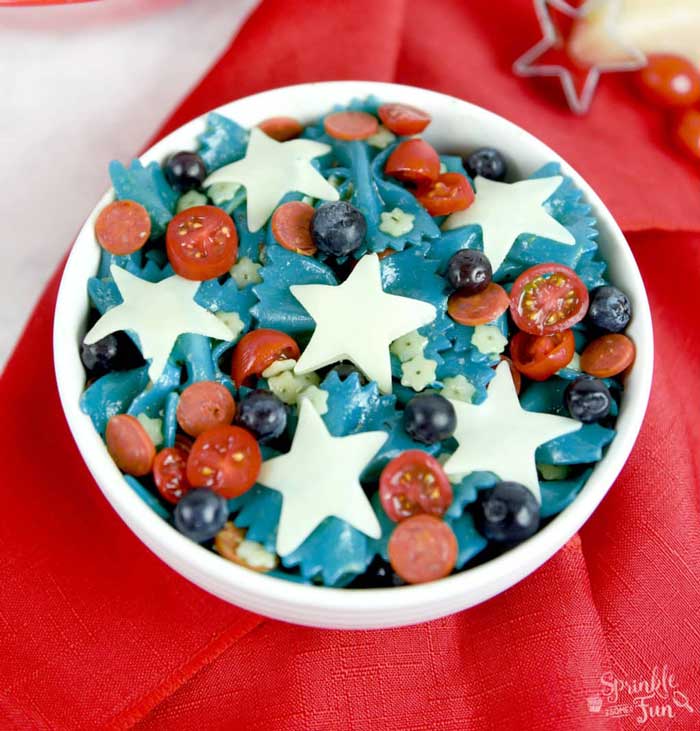 Even a pasta salad can look super festive for the 4th of July. Pasta, dyed blue, tomatoes, and white star pasta give this dish it's festive flair. The surprise ingredient is blueberries which are really good in anything!
Patriotic Party Mix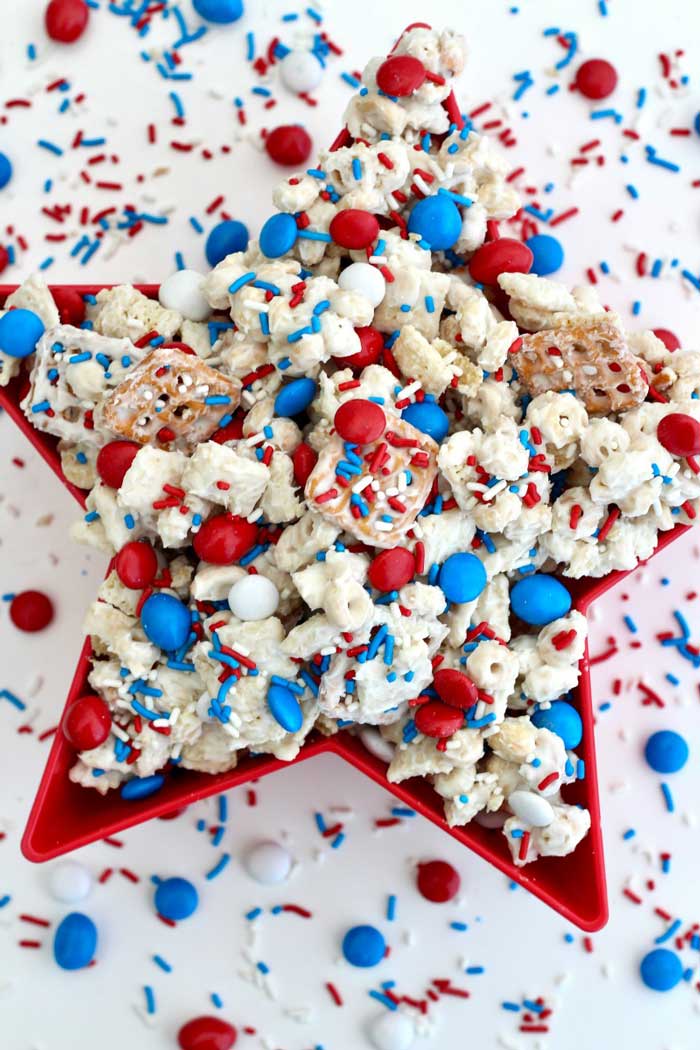 Keep plenty of this patriotic party mix on hand for before, during, and after the meal.
Red, White, And Blue Deviled Eggs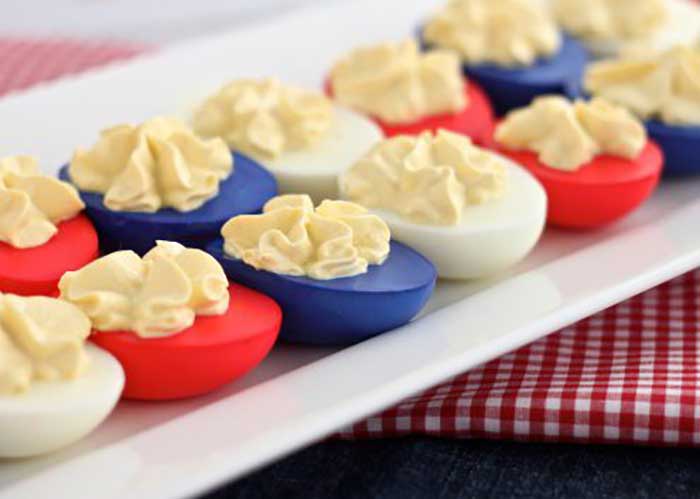 Deviled eggs are a great appetizer option at any party. For the 4th of July simply dye some of the eggs red and some blue.
Firecracker Red, White, And Blue Cake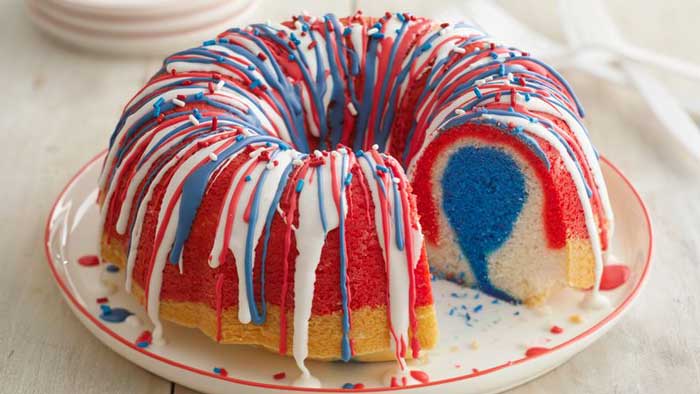 This mouth watering cake is almost to pretty and festive to eat!
4th Of July Mini Pie Bites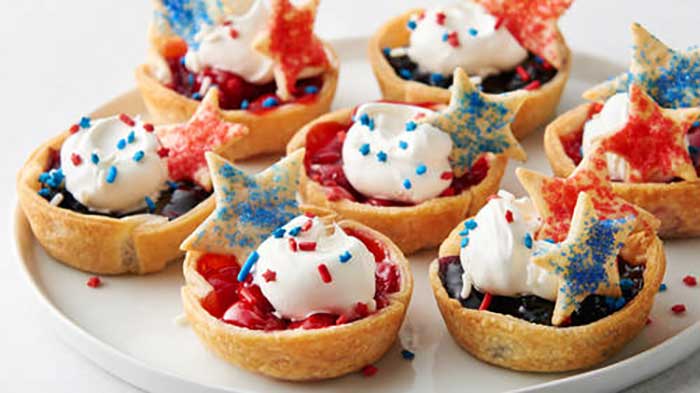 For smaller bites, these little mini tarts are perfect for grabbing and going.
4th Of July Watermelon And Cheese Appetizer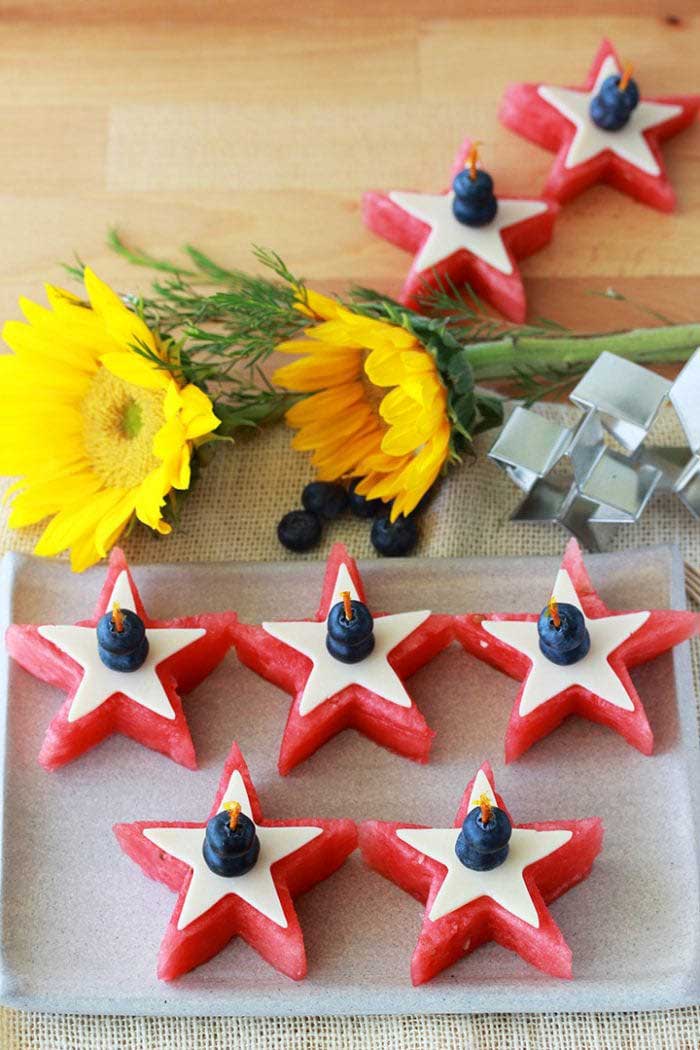 With some star cookie cutters it's easy to make a patriotic plate of appetizers. Layer star watermelon and provolone together and top with a couple of blueberries.
Hopefully, this provides enough inspiration to start planning your red, white, and blue 4th of July menu! Do you have any food ideas that you would like to share with us? Leave your ideas in the comments. We would love to hear about them!