The 4th of July, or Independence Day, is definitely a day worth celebrating. And who doesn't love celebrating? This makes it one of the most popular days of summer to invite friends and family over for a little outdoor barbecue. Planning the menu and the activities may be the top priorities. However, no holiday party is complete without the appropriate festive decorations. Since most 4th of July parties are held outside, I've come up with some ideas for outdoor decorating that will wow your guests and provide the right atmosphere.
4th Of July Flower Container Planting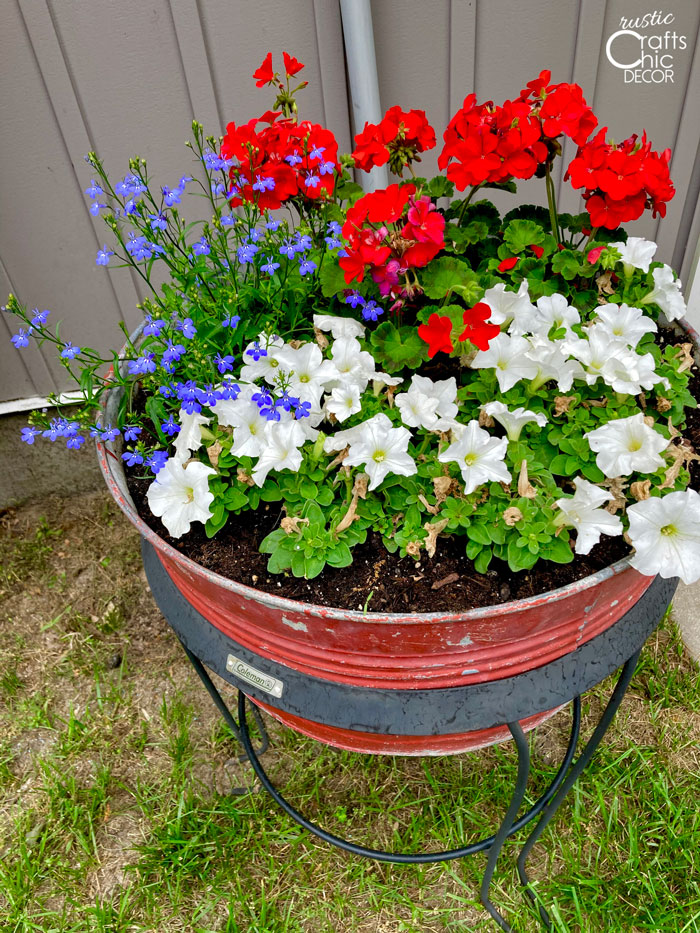 Besides displaying traditional flags and my DIY driftwood flag, I thought I would also create a flower planting that somewhat resembles the flag. At least I got the red, white, and blue in there! The nice thing is that flowers should last all summer and it's always appropriate to display the colors of the flag.
What I love about planters is that you can use pretty much any container to plant your flowers. I had this old vintage tub that was already a festive color of red. To give the tub a little height, I placed it in a beverage cooler stand that we had. It just happened to fit in there perfectly!
Festive Lantern Decor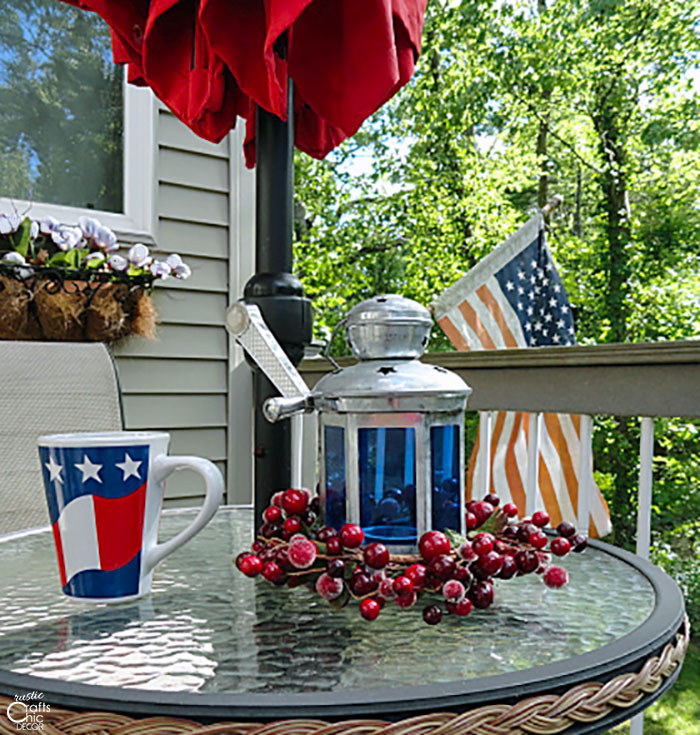 Lanterns are fun to decorate with, especially when combined with red, white, and blue. Use new or vintage lanterns for fun groupings. You can also paint old lanterns if you don't have the right color.
If you like the look of lanterns, make sure to see my post on rustic decorating with lanterns. There are plenty of ideas for both new and vintage lanterns.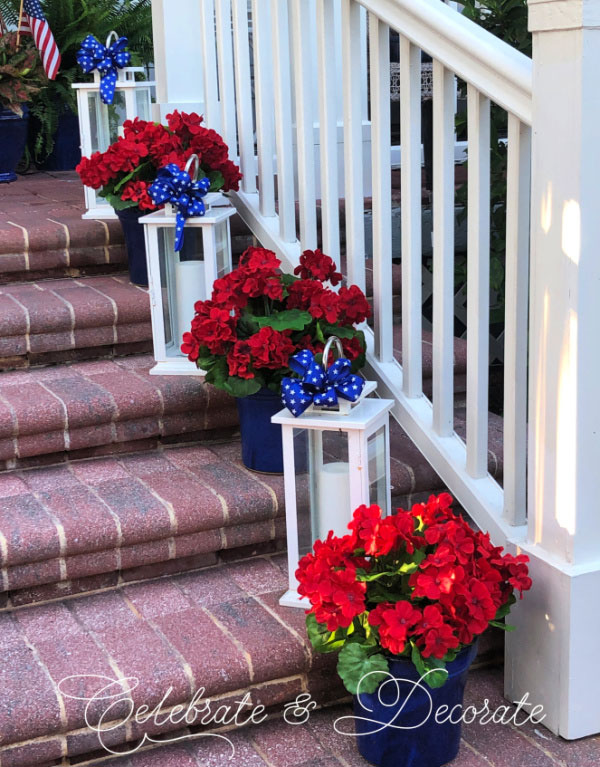 DIY Patriotic Pinwheels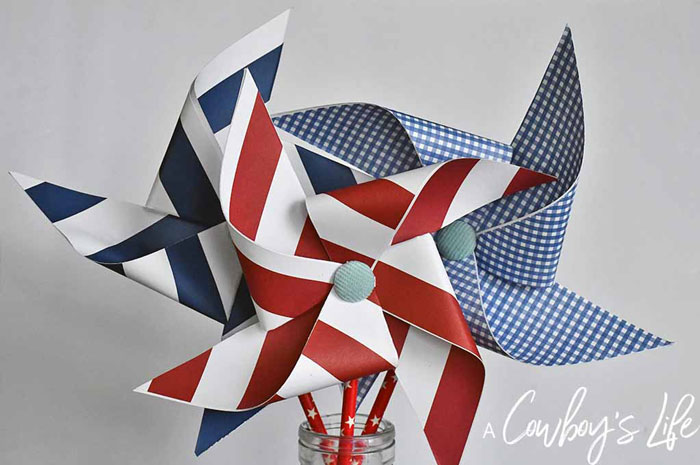 My grandaughter loves pinwheels which got me thinking about making some for the yard. I found this easy tutorial which makes whipping up a few a breeze. By using craft paper and straws, the pinwheels are very inexpensive as well. It would be fun to border a sidewalk, driveway, or patio with these.
4th Of July Mason Jar Luminaries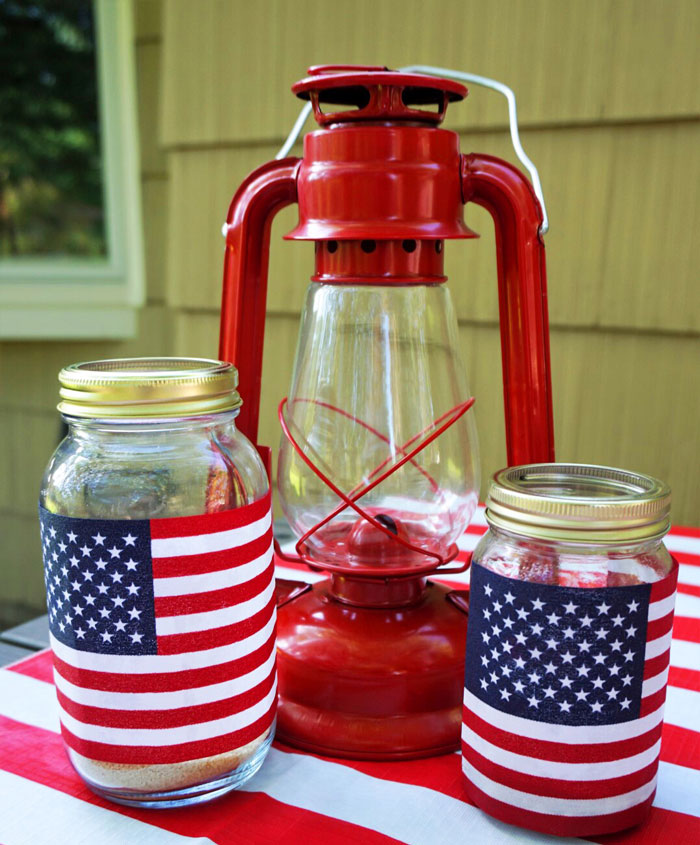 Another easy craft is to make some festive luminaries with mason jars. Place them on tables or on the ground to light the way. I love how they are paired with a vintage style lantern on this outdoor table.