If you enjoy collecting antiques, you may want some inspiration for displaying them in your home. These antique collection ideas show how to repurpose your finds into some useful home decor.
Antique Collection Repurposes
Because I love collecting antiques, I like to visit different antique stores when I travel. I found lots of inspiration for antique collecting in Nashville. My favorite place is Antique Archaeology from the show, The Pickers.

Antique Archaeology sells all kinds of great antiques that can be used in home decor. But, my favorite items are their homemade light fixtures. The light fixtures are all made from salvaged parts.
Light Fixtures Made From Antiques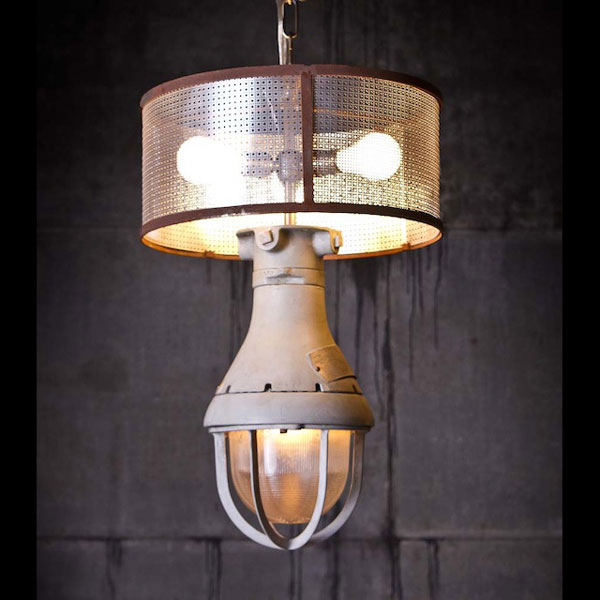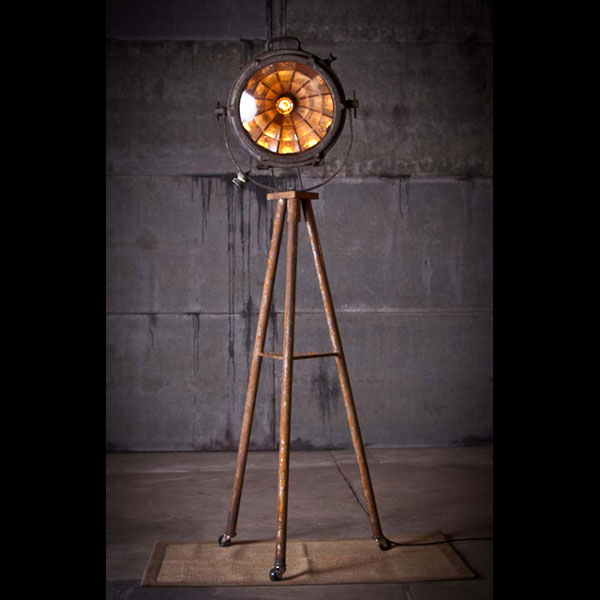 These are just a couple of the many fixtures available. I love how they piece together each fixture using antique salvage for funky and unique rustic lighting.
If you like original lighting like this, you can see many more ideas for repurposed lighting in my previous posts. You can find several ideas for unique lampshades and DIY lighting ideas.
DIY Table
Another store, called Downtown Antiques, not only had vintage items but several pieces that had been repurposed from antiques. I kind of fell in love with this little side table:

It looks like the base of the table may have come off of an old chair. The tabletop is wood. However, to give it an industrial look, it is wrapped in thin sheet metal.
Almost any antique can be used in a home DIY decor project. However, some popular items are vintage kitchen items, luggage, wire baskets, cameras and old hangers. If you are a fan of old cameras, then decorating with vintage cameras should be your focus. Of course, decorating with architectural salvage will give a nice rustic industrial look to your home decor.
Best Places To Collect Antiques
Flea Markets
Nashville Flea Market
Not all flea markets are created equal. However, if you focus on just the big ones you will most likely find a lot. The Nashville flea market is one of my favorites. You can find antiques plus home decor that is made from antiques. I purchased a sliding barn door made from a vintage door and salvaged metal.
Brooklyn Flea Market
I have also enjoyed the Brooklyn flea market. All of the antiques and furniture have inspired me to be creative. It's also a great place to collect antiques.
Allegan Antiques Market
The first place I have ever shopped for antiques is close to home. The Allegan antiques market in Michigan has a huge selection of antiques to pick from.