Have you ever noticed how often wood slices are used in rustic decorating? Whether big or small, wood slices add a touch of natural rustic that is hard to compete with. Since there are so many things to do with them, I thought I would put together this collection of fun and easy projects. To start, I'll show you how I used small wood slices to make decorative rustic clips.
Easy Wood Slice Crafts
All of these ideas, for what to do with wood slices, are super easy and decorative enough to use in your home.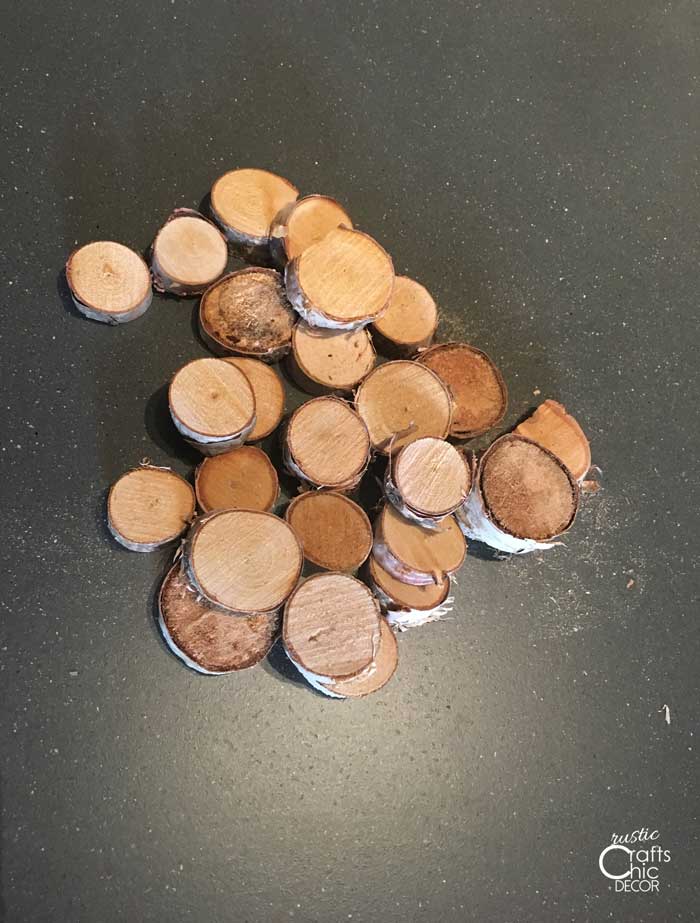 Slices of wood, like these, are easy to get a hold of. If you have access to branches or logs, you can easily slice your own. However, you can also skip this step and simply purchase your wood from a craft supply store. Check my shop page, under craft supplies, if you are interested in purchasing any. The following wood slice crafts use slices in various sizes.
Make Rustic Clips
Small cuts of wood are great to use for a number of rustic decor projects. I recently used some of mine to make rustic clips for paper or bags. Since I also have a lot of old typewriter keys on hand, I used those to decorate my wood slices. All I did was to glue my pieces together with E6000 craft glue. First, I glued a typewriter key to the middle of a wood slice. Then, I glued either a metal paper clip or clothespin to the back of the wood. So easy peasy! You can make magnets or thumb tacks in the same way. Instead of gluing a clip to the back of the wood, glue a round magnet or flat thumb tack.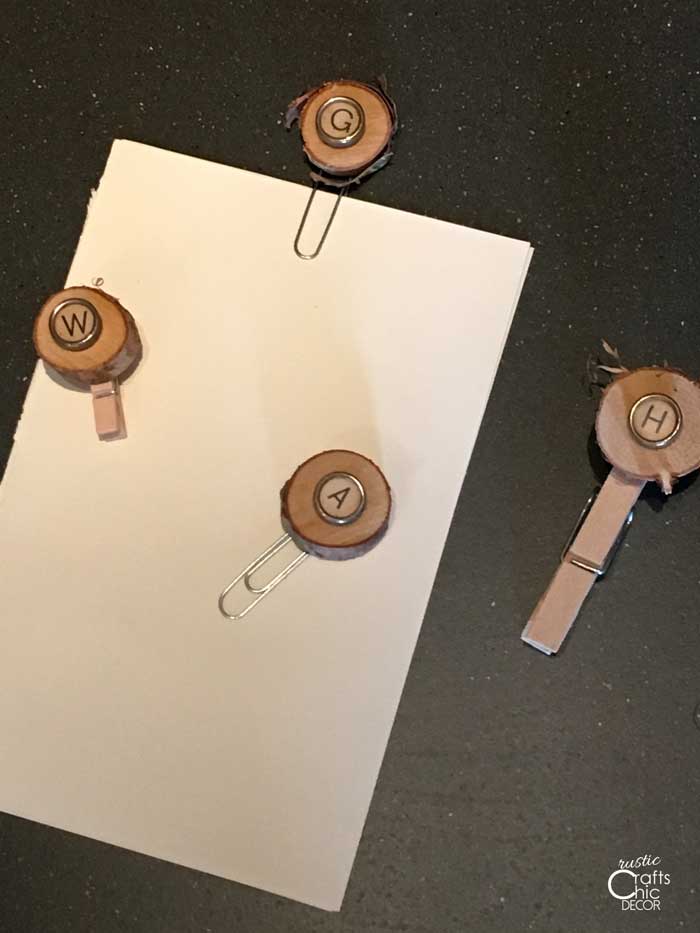 Another way that I love to use the small slices is to make buttons. I have my husband slice a branch pretty thin with a chop saw. Then, I simply drill two holes next to each other for threading. I have used the buttons on pillows and to decorate a tin can for storage.
Have Some Fun With Rustic Tic Tac Toe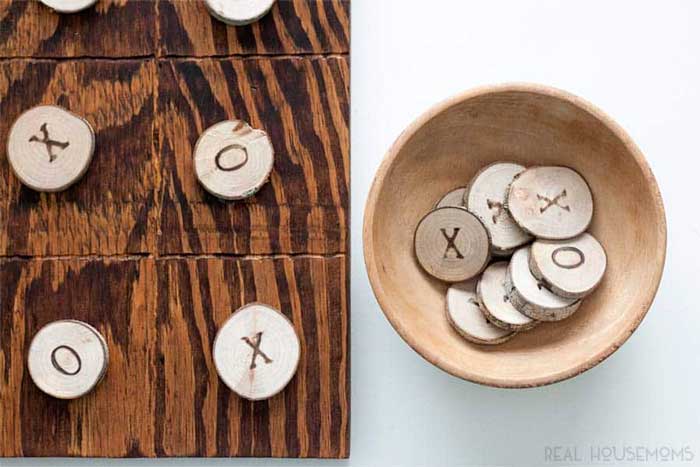 This is one of the more fun ways to use those wood slices. A wood burning tool with a letter attachment was used to apply the x's and o's to the wood. I can see that I need to get a new wood burning tool! The attachment for letters opens up so many new possibilities.
Create A Whimsical Rustic Flower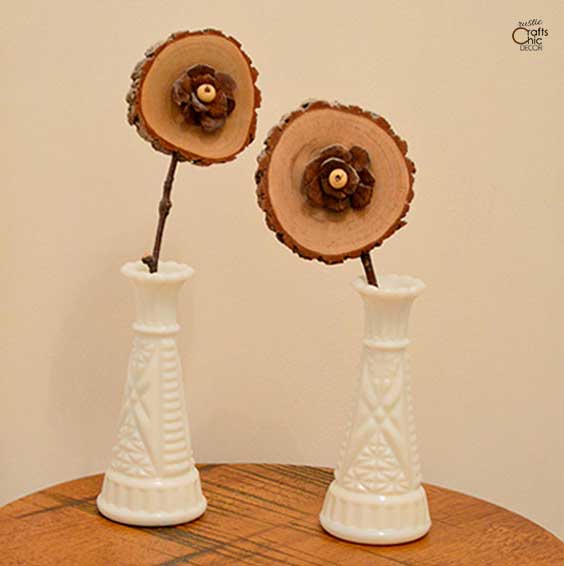 When you think of wood slices, your first thought might not be flowers. However, when real flowers are not in season, a rustic flower is fun to display. Besides the bead in the middle of the flower, these flowers were made entirely from items found in nature.
Decorate Your Table With Rustic Napkin Rings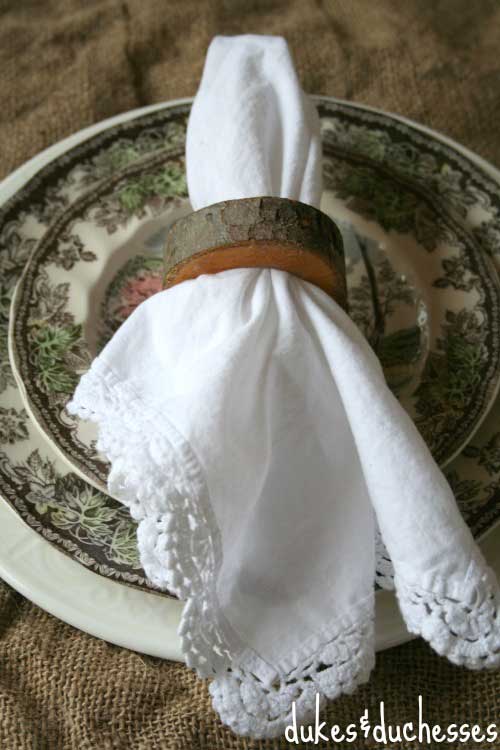 Entertain in style with napkin rings from nature. I love how the chic napkin looks with the rustic napkin ring. All you have to do is drill a hole in the middle of a wood slice for this project.
Make A Fun Rustic Sign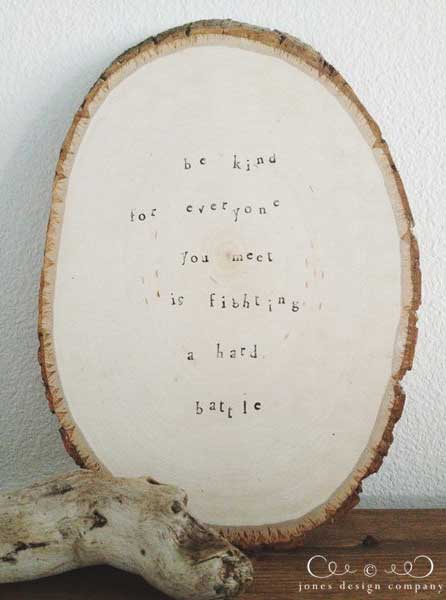 A great way to use large wood slices is to make a fun sign. This one is simply stamped in a whimsical way. You could also paint the center of a wood slice with chalkboard paint and then write a message in chalk.