One of the things that my husband and I like to do in the Winter is to walk through the woods looking for shed antlers. They are fun to find and then make things with for our cabin. Although, a lot of times just setting out an antler is enough for decorating with. Besides shed antlers, you can also purchase tips and points to use in antler crafts. Or, if you are a hunter or know someone who is, then you may be able to get ahold of some extra antlers to use in your decorating.
I searched for some of the most creative antler crafts to give you inspiration for your own craft projects. The following 12 antler crafts will give you some good ideas and instructions on what you can do with antlers for decorating your home.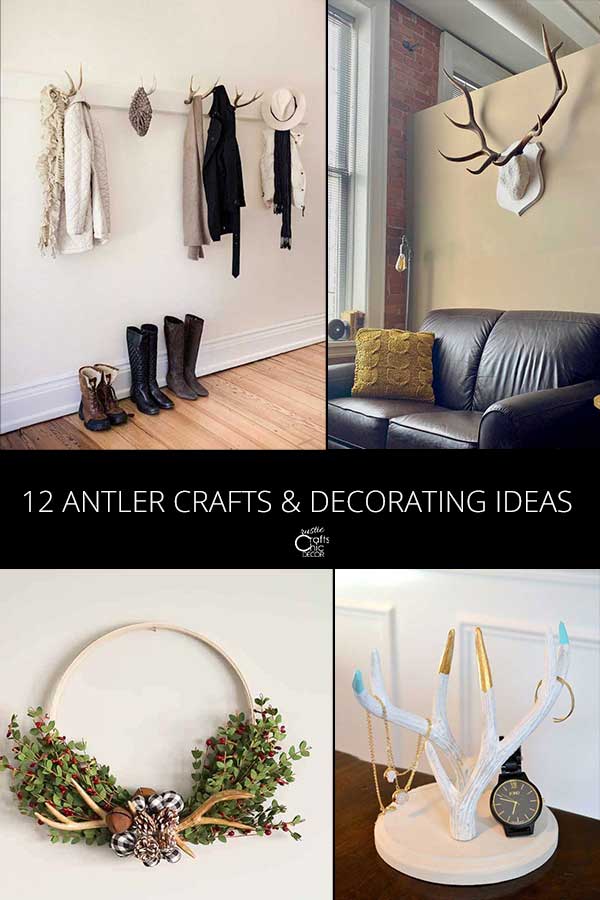 I happen to be married to a successful hunter who has been willing to give me some of the smaller deer antlers. It works out well when we are unable to find antler sheds. Even though my husband and I love to walk the woods in the winter with the hopes of finding antlers, they are pretty difficult to find. Besides finding the antlers yourself, you can also purchase antlers from someone else. I have seen antlers at several estate sales, antique malls, and flea markets.
Antler Crafts To Try
First of all, there are a lot of decorative uses just for hanging antlers on the wall. Use them for coat racks, jewelry holders, and towel racks. Leave them natural or paint them a solid color or a pattern. Basically, if you know how to mount antlers to the wall, there is so much you can do from there.
1. Makeover An Antler Mount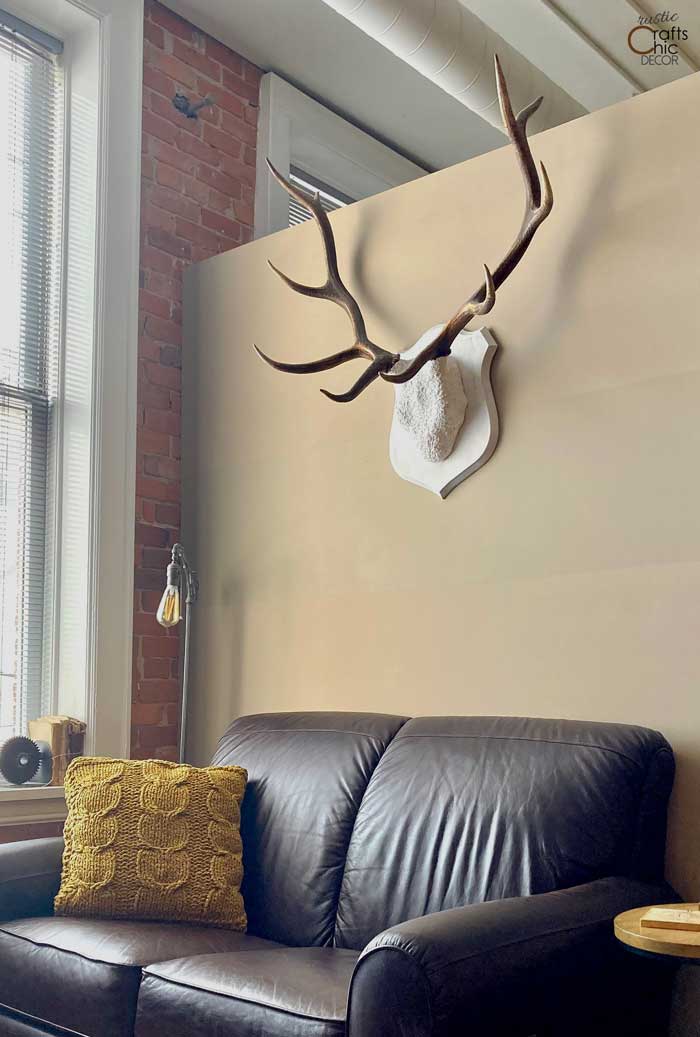 To add a little chic to an old antler display of my husband's, I painted the wood backer and skull portion white. Previously, the skull portion was wrapped in leather and the wood was stained a medium oak. I also had to reshape the leather portion a bit with Snow-tex. It worked like a charm and now I don't mind having the antlers hanging on the wall.
2. Paint An Antler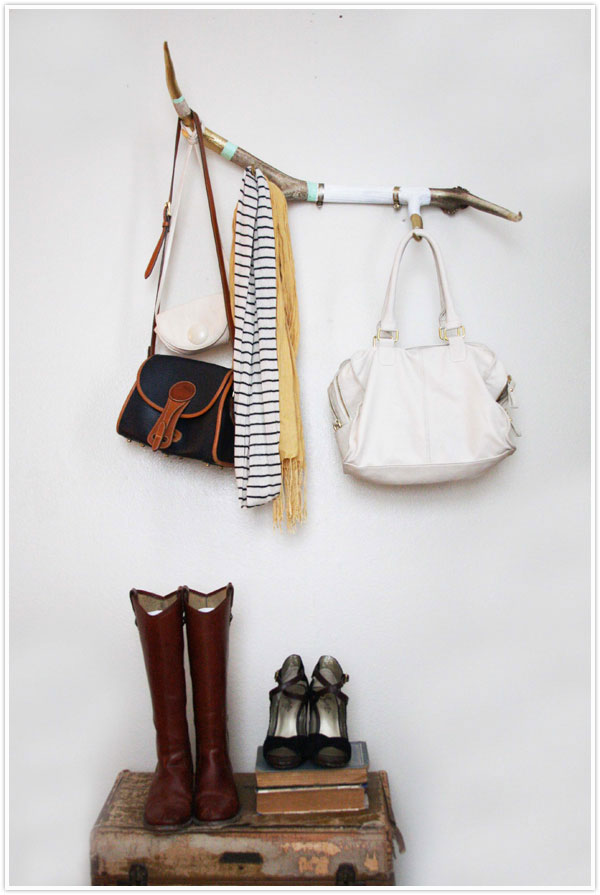 A fun idea is to paint an antler to give it an artsy feel. Then just display it on a coffee table or hang one up to use as wall hooks. Either way, it's a great way to decorate with antlers.
3. How To Mount Deer Antlers To A Board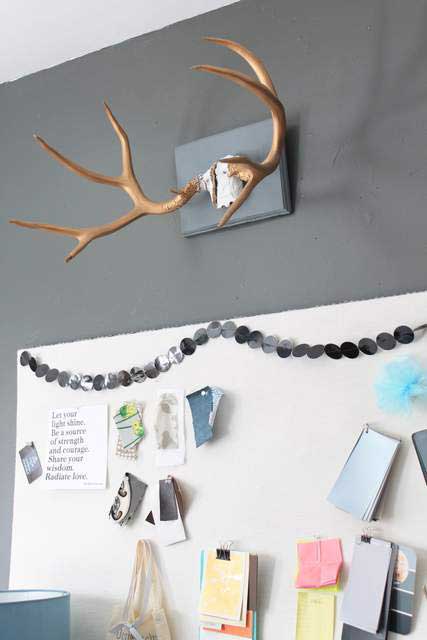 Whether you keep part of the skull attached, like shown above, or cut that part off with a hack saw, you first need to drill a hole through where you want to place a bolt. This example shows how to attach the antlers through the skull part but you can do the same thing drilling through the actual antler. Depending on your desired use, you can either hang them right side up or upside down. Here are some inspirational photos of how to position and use the mounted antlers.
4. Hang Coats From Mounted Antlers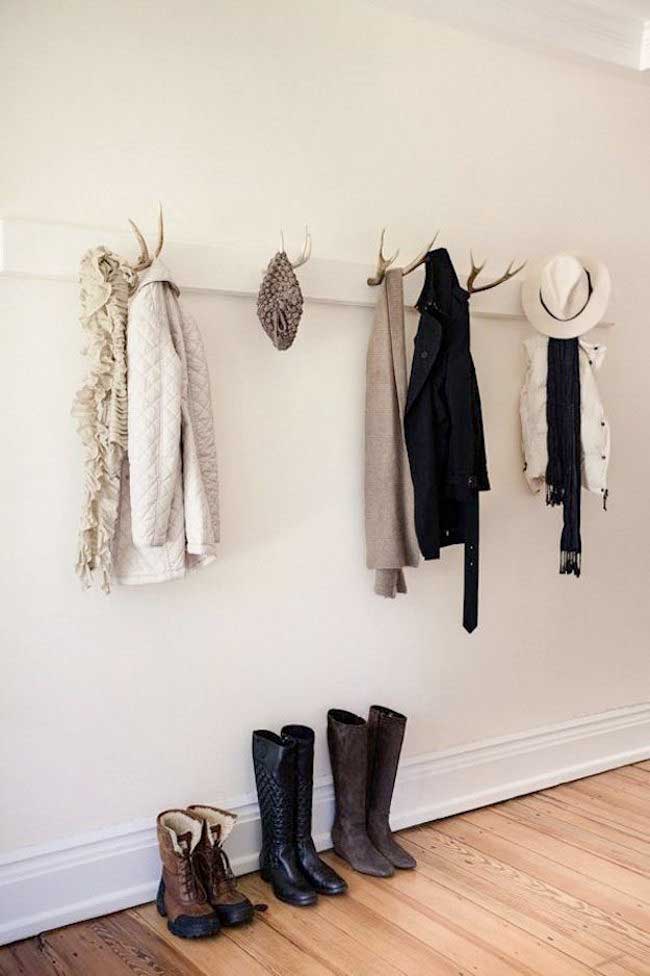 A coat rack can be just one set of antlers or several sets. You can customize the look by how you finish the wood backer as well as the antlers. The antlers look great in their natural finish but add paint to suit your style.
5. Mount Antlers To Hold Wine Bottles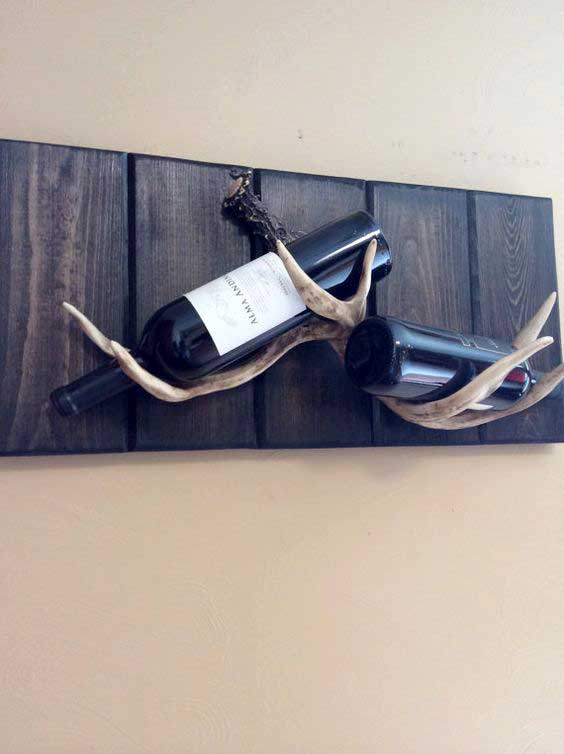 Crisscross a couple of antlers together so that they can hold a couple of wine bottles. Once you get the position of the antlers how you want them, it would help to mark with a sharpie where they either join together or where each antler separately needs to be attached to the board. Then, drill your holes and screw a bolt through the antlers and wood. Once the bolt is through, secure it with a nut.
I also found a tutorial for an antler wine rack that sets on a table. The detailed instructions make it easy to follow.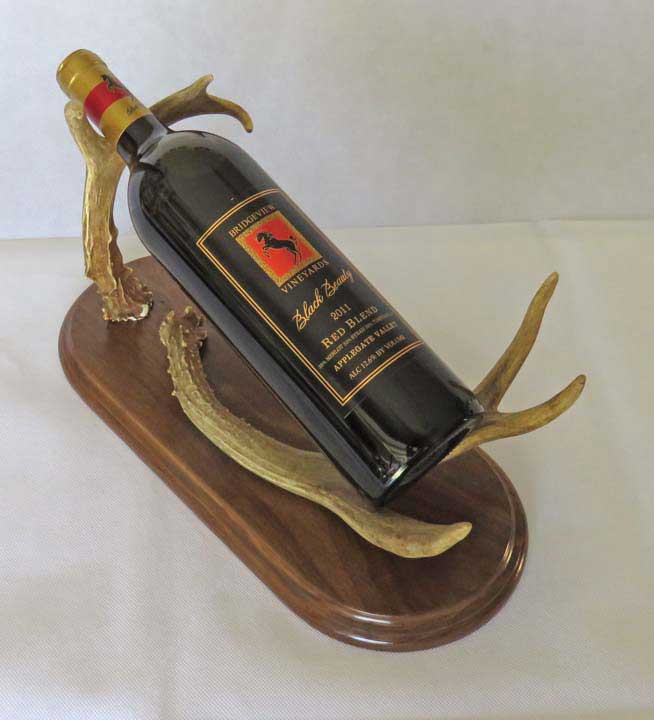 This wine bottle holder would make such a nice addition to a rustic dining or bar area.
6. Make Antler Christmas Trees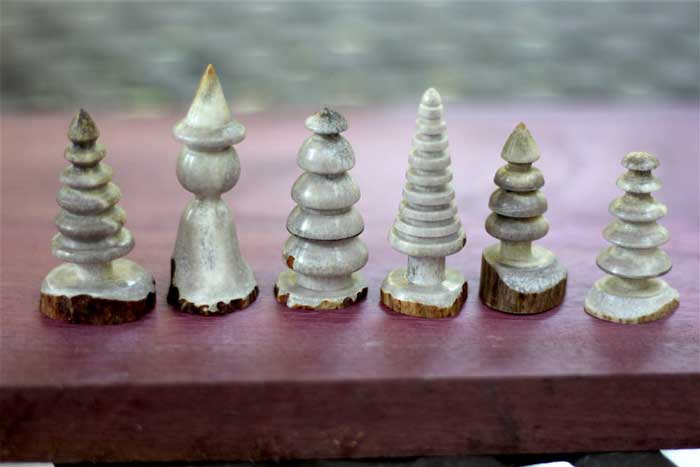 If you have a lathe, you can create some pretty cool things with antlers. These little Christmas trees are just one example of how you can turn an antler into an elegant piece of decor.
7. Craft Some Handy Antler Toggles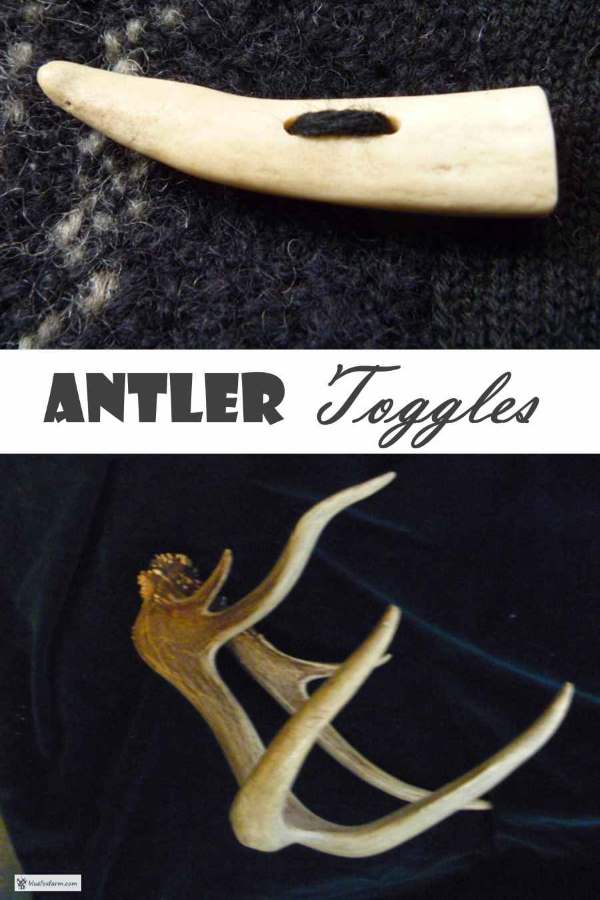 Toggle closures are easily made from antler tips. If you are into knitting, you may want to use one on a closure for a handmade sweater.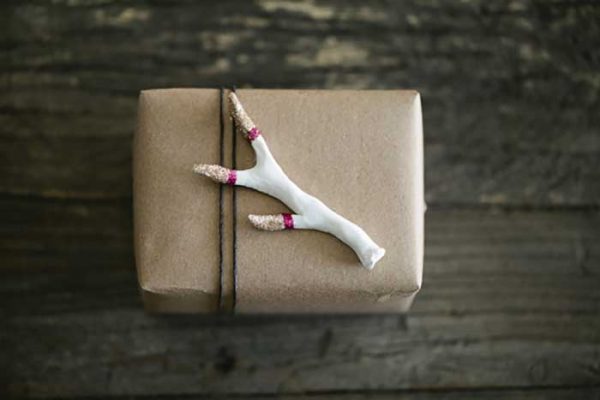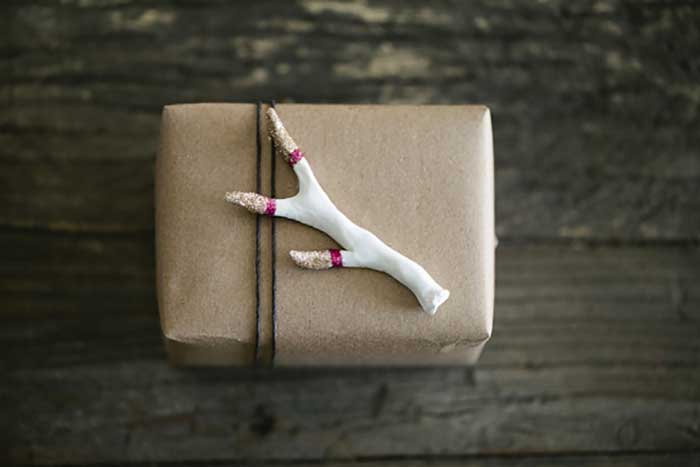 If you don't have access to any real antlers, you can still decorate with antlers in another way. All you have to do is make your own with modeling clay. Then, use them on gift packages or displayed with other rustic decor.
8. Incorporate An Antler Into A Wreath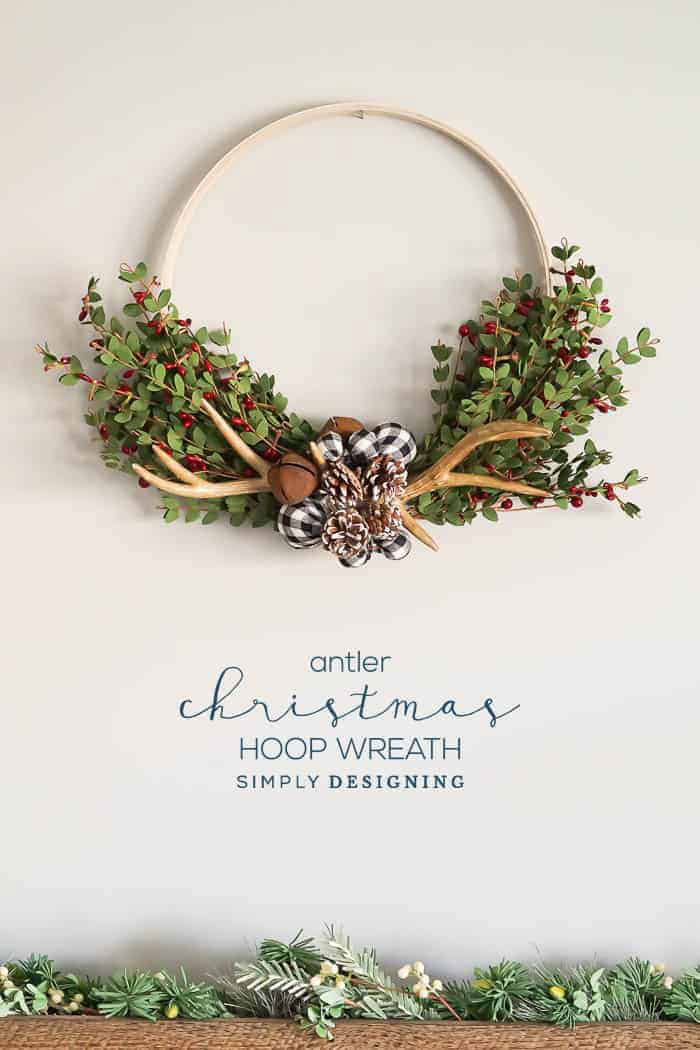 Antlers are perfect for adding to homemade wreaths. It gives a rustic touch that is especially nice for a Christmas wreath.
9. Antler Jewelry Holder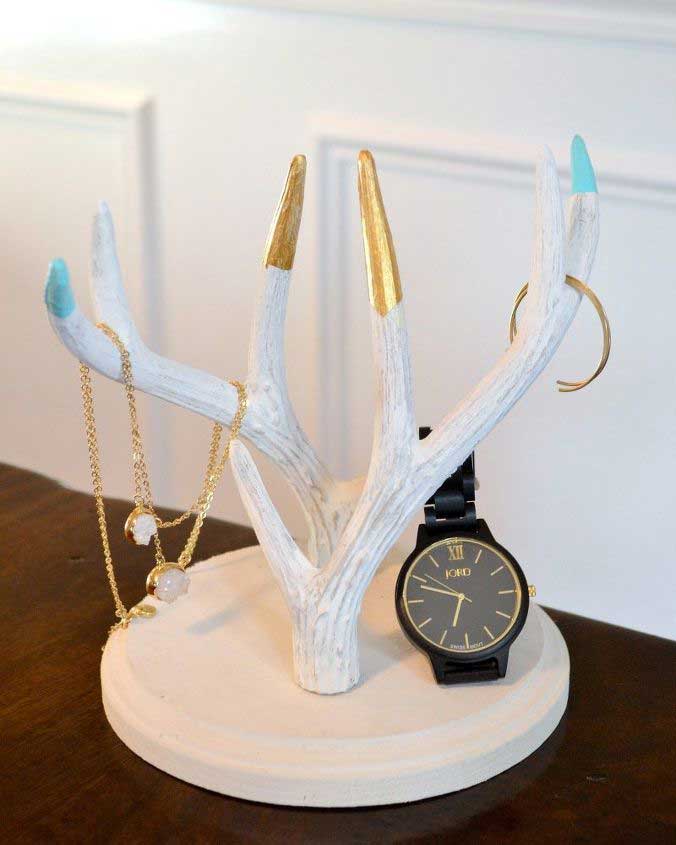 Here is a useful and decorative way to use antlers. Mount painted antlers to a wooden disc and then set it on your dresser as a jewelry holder.
10. Centerpiece With DIY Yarn Wrapped Antlers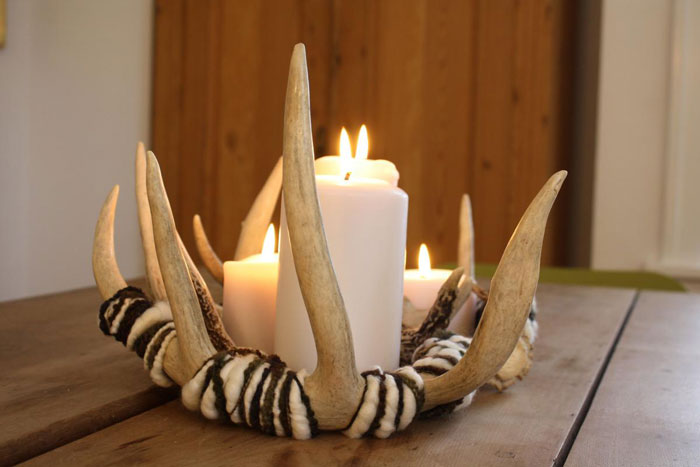 A fun way to hold sets of antlers together is to wrap them with yarn. Then just add a candle or flowers to the center for a unique centerpiece.
11. DIY Antler Handle Basket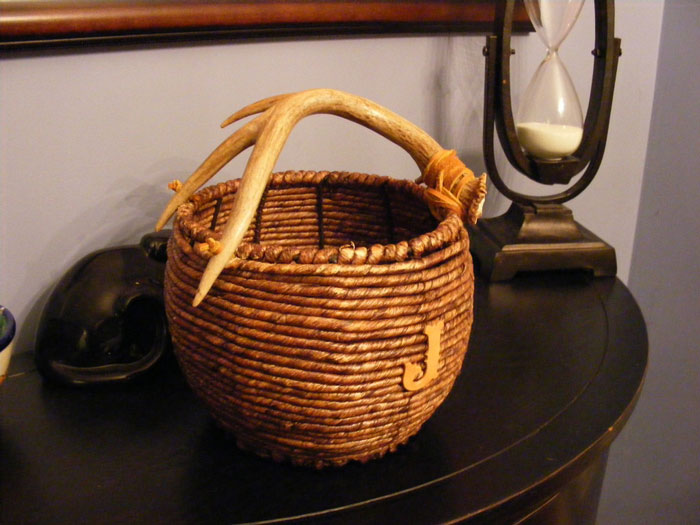 Upgrade a regular basket with a fun and rustic antler handle. It's a great look for a rustic room.
12. DIY Antler Lamp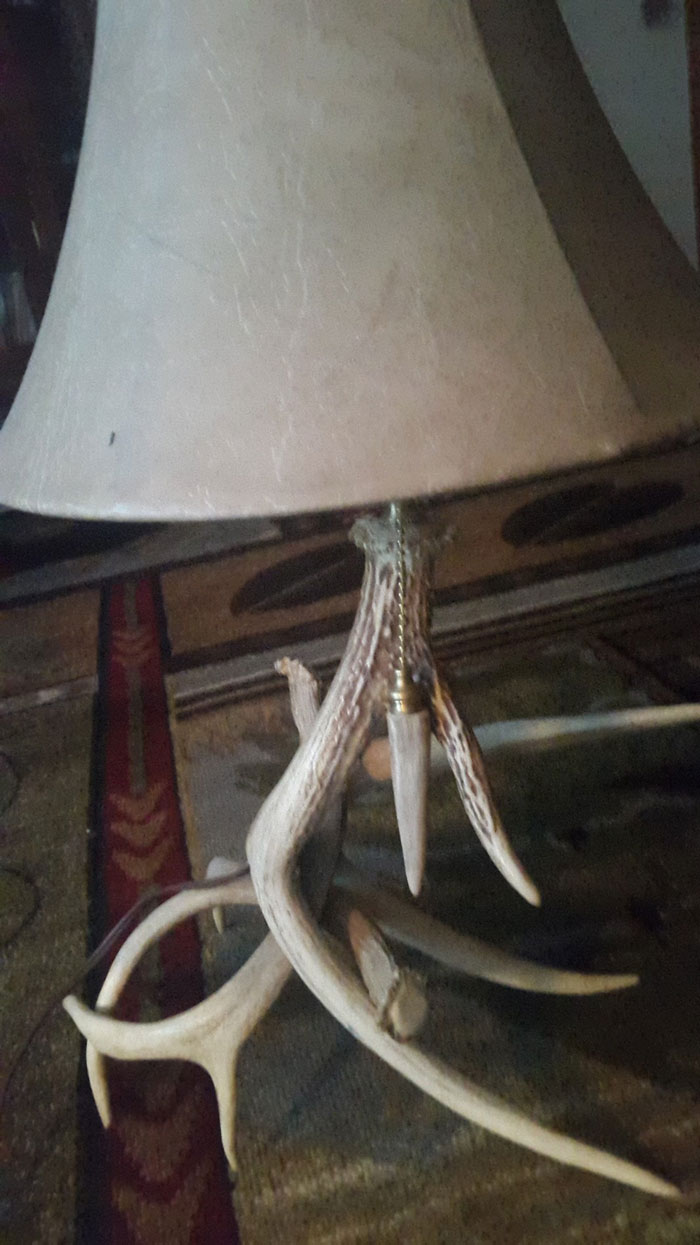 This antler lamp is easier to make than it looks. Just check out the video how-to for complete instructions.
More Antler Crafts To Try
Use small antlers or even cut up a larger antler for these ideas. A hacksaw and a drill or the main tools that you will need.
Drill a hole at the base and insert a craft wine stopper, keyring, or wine opener. Use E6000 craft glue on the insert end for a secure fit.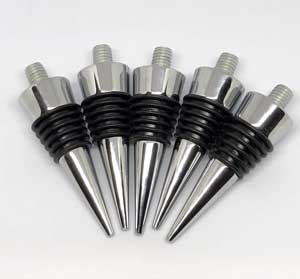 Slice an antler into small rounds to use as buttons. Drill two holes in the middle and polish smooth. Use the buttons to decorate pillows, curtains, table runners, and more.
Attach an antler to the end or side of a metal U curtain tie back using E6000 craft glue.
Glue a candle dish to an antler for a Pottery Barn inspired rustic candle holder.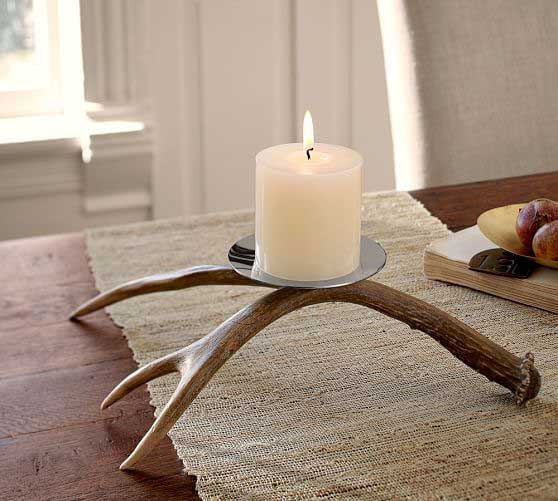 Besides these antler crafts, you can also simply display them on a table or shelf, in a glass vase, or throughout a centerpiece.
Decorating with antlers has never been easier with these antler crafts!