Antique Collecting For Your Home Interior
I have been spending some time in Nashville, the last few days, which happens to be home to Antique Archaeology from one of my favorite shows, The Pickers.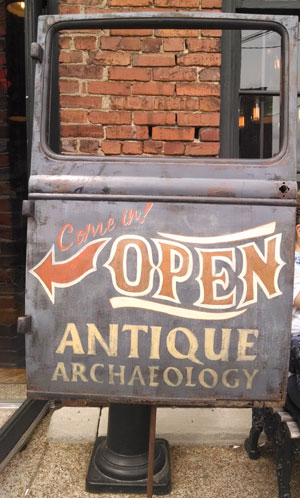 Although there are all kinds of great pieces that you can use for your home interior, by far my most favorite are their  fantastic light fixtures that have been repurposed from salvaged parts.
These are just a couple of the many fixtures available but I love how they piece together each fixture using antique salvage for funky and unique rustic lighting.
If you like original lighting like this, you can see many more ideas for repurposed lighting in my previous posts on Unique Lampshades and DIY Lighting Ideas and DIY Lighting Using Just About Anything.
I went to another antique store that, called Downtown Antiques, that not only had vintage items but several pieces that had been repurposed from antiques.  I kind of fell in love with this little side table: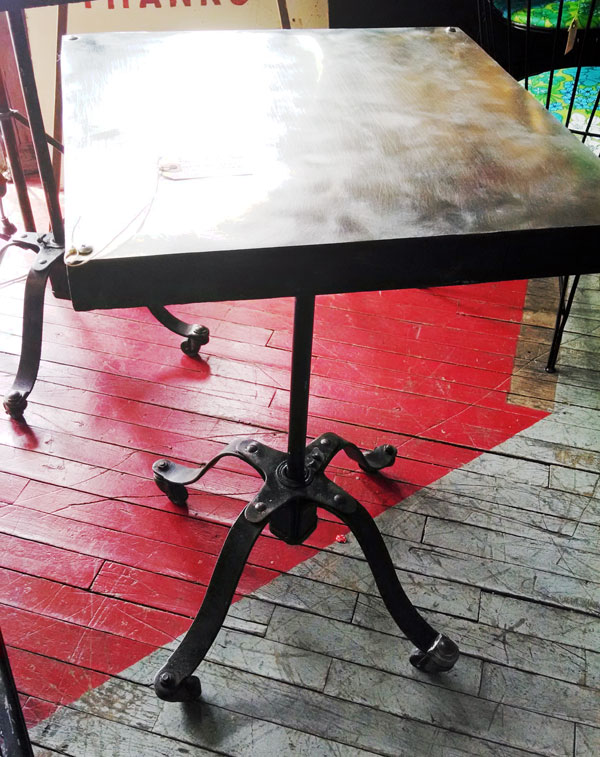 It looks like the base of the table may have come off of an old chair of some sort.  Then, the table top itself is a nice beefy block of wood with a thin sheet of metal on the top for a fun rustic industrial look.  I didn't think I would be able to get this home on the plane so I will be trying to recreate it at some point!
Of course I saw plenty of the usual items that I like to collect for my home like vintage kitchen items, luggage, wire baskets and old hangers.  Check out the following posts for decorating ideas using a variety of different vintage items.
Happy Decorating!