If you are a book collector, like I am, you may quickly be overwhelmed with stacks of books everywhere. To keep things a little more organized, I'll show you ways to organize books that will clean up that clutter. Obviously, the very best storage solution for books is a large bookcase. However, there are other clever ways if you don't have room for a bookcase or your bookcase is overflowing. All of these organizing ideas will turn those book stacks into something decorative to look at.
We have become quite the family of readers lately. With a pandemic going on and so much more time spent at our cabin, we can't get enough books to read. It's funny that when we first built the cabin I was looking for vintage books to fill up a canoe bookcase. A lot of the books were good classics to read but some were purely decorative. Now I need all of that precious bookcase space for our ever growing collection of good reads.
Because our bookcases are full and I want my coffee table clear for other things, I came up with some other ways to organize books. All of them are easy to incorporate in your home. It just takes thinking a little outside of the box.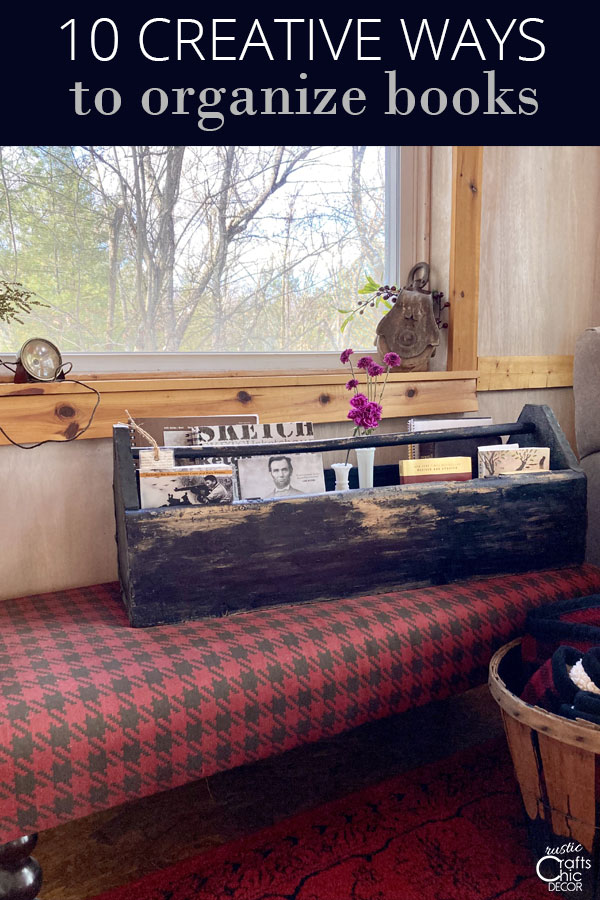 This post contains recommended product links. If you make a purchase through one of the links, I will earn a small commission at no extra cost to you.
1. Fill A Vintage Toolbox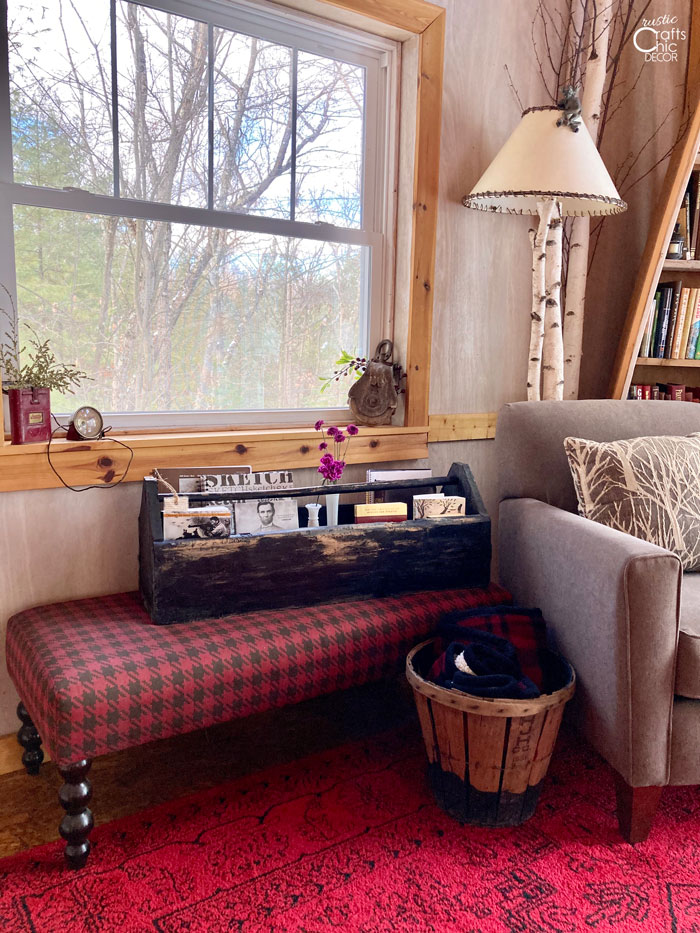 I've had this old wooden toolbox for a number of years just waiting for a good way to use it. It was in pretty rough condition so I gave it a coat of paint. When cleaning wood just doesn't seem to do enough, I always get out the paint as a step of final cleaning. To keep the character, I then distressed it with a little sandpaper.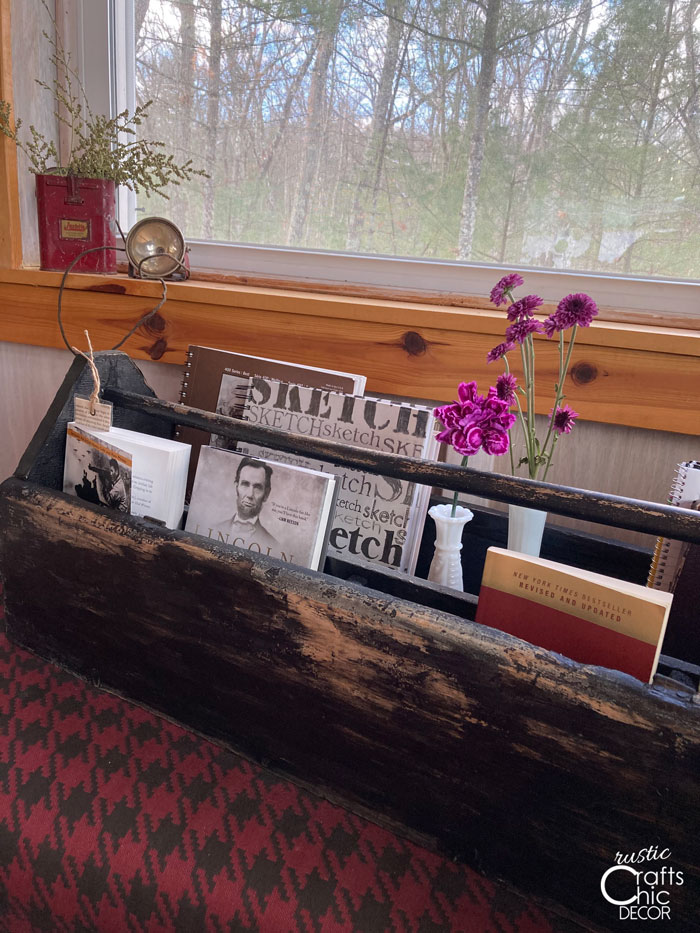 A lot of the vintage toolboxes have dividers inside which makes it handy for lining up books. It's big enough to hold a lot of books that we are currently reading. Plus there is still a little room for fresh flowers. Good incentive for my husband to keep my vases full!
2. Turn A Canoe Into A Bookcase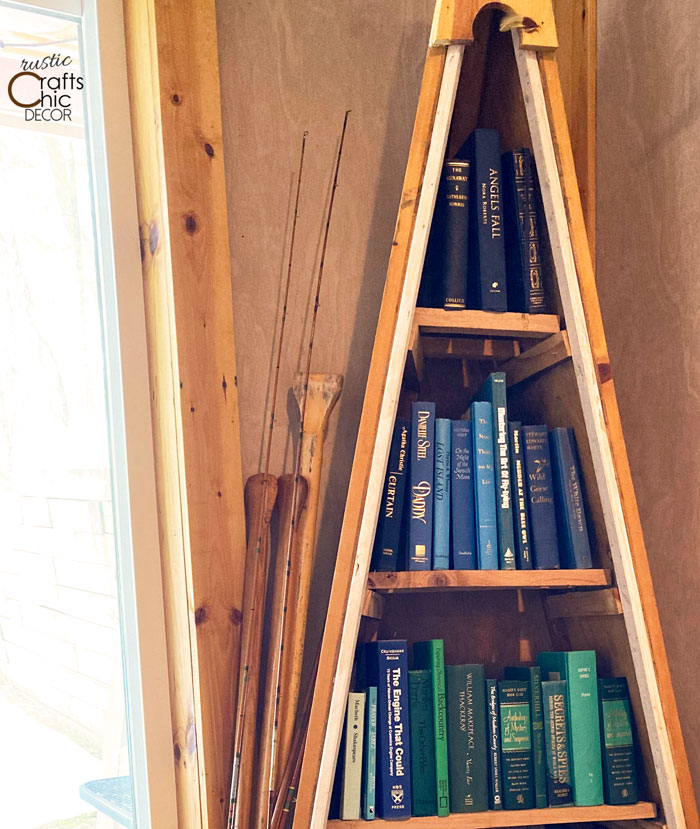 If you don't care for the look of a traditional bookcase, maybe you want to use a canoe instead. All you have to do is cut a canoe in half and then add shelves. The nice thing is that you actually can get two bookcases out of one canoe. If you don't want to make your own canoe bookcase, you can also purchase them already made.
A fun way to display books is by color. I took off all the book jackets and then chose the books that had the colors that I wanted to display in the room. I feel like it looks a little more organized when all the books are the same or similar colors.
3. Windowsill Book Storage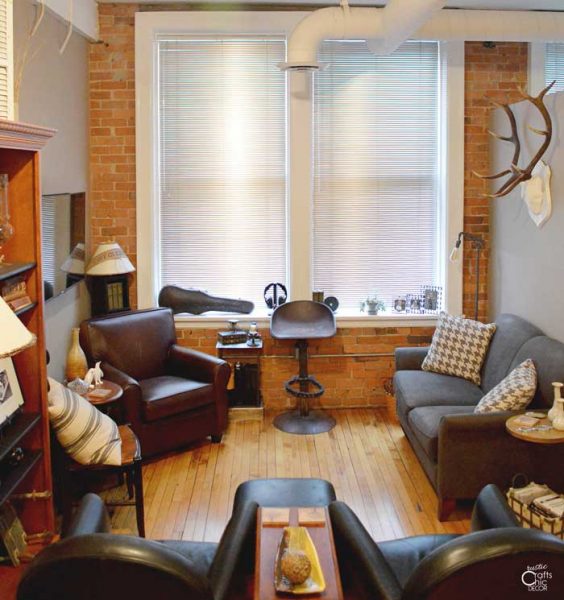 Any shelf works great for storing books with bookends – even a large window sill. Whether you store books that you are currently reading or some of your vintage favorites, a wide windowsill will keep them organized.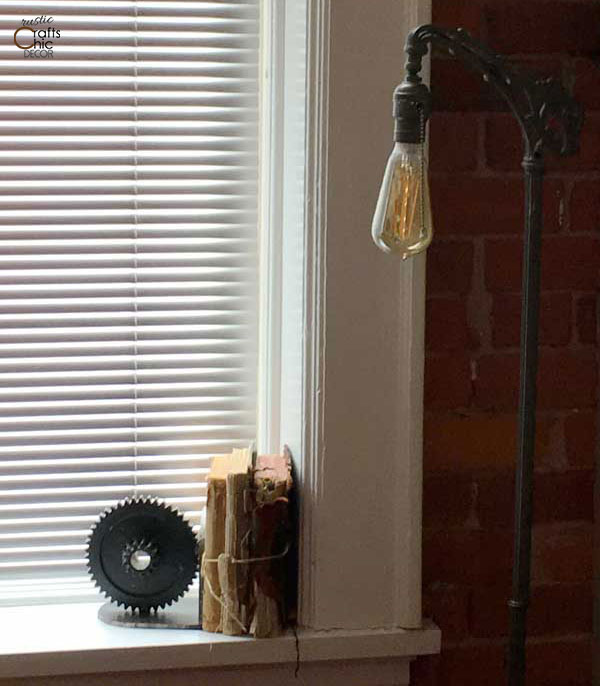 I received several old books that once belonged to my grandpa. It's one of my favorite keepsakes that I definitely wanted on display. The deep sills, at our loft, provide the perfect shelf. All you need are bookends to hold the books in place.
4. Rolling Book Cart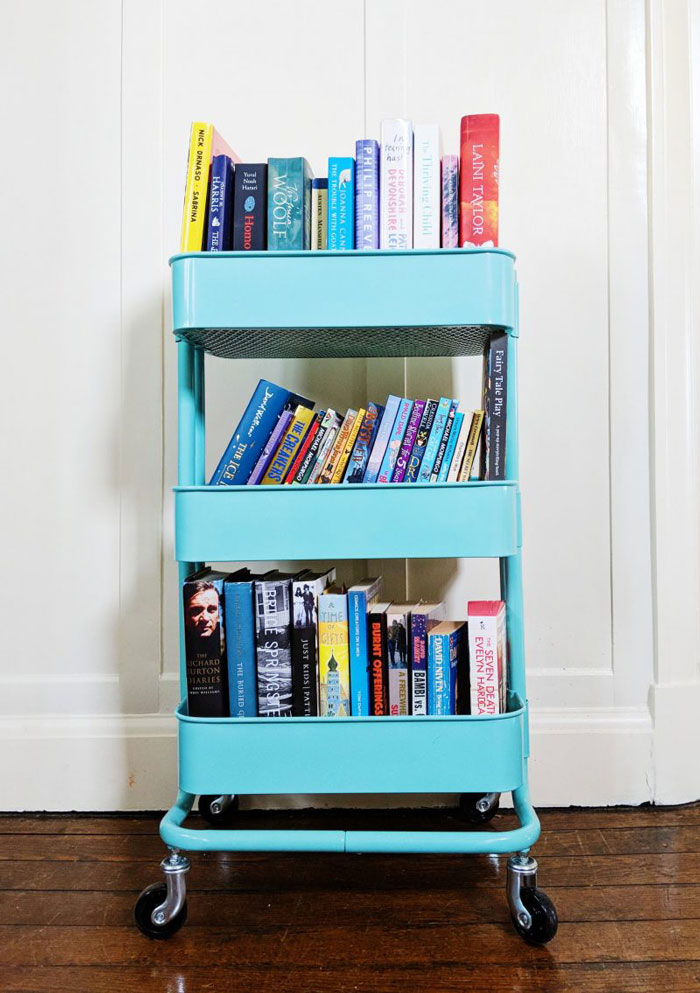 Kitchen carts, or any rolling cart, works great for holding books. It reminds me of a library cart. Just wheel it to wherever you plan on doing some reading.
5. Ladder Bookshelf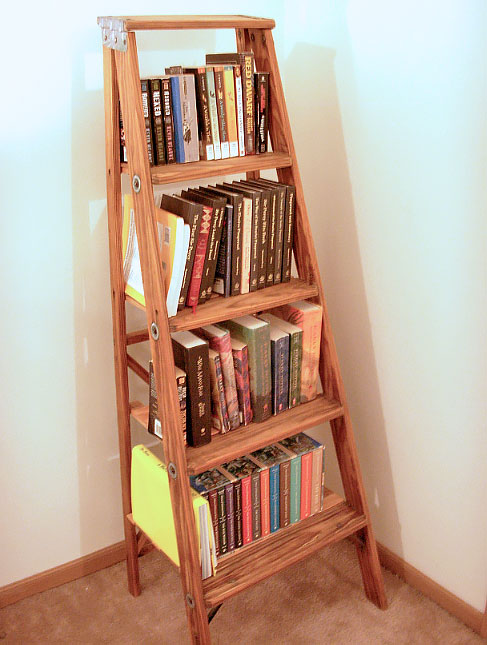 I love using old ladders for rustic home decor. A ladder is easy to add shelves to and makes a perfect book storage device. This ladder looks pretty new but you can also use and old weathered ladder for a little more character. I say the chippier the better!
6. Crate Book Storage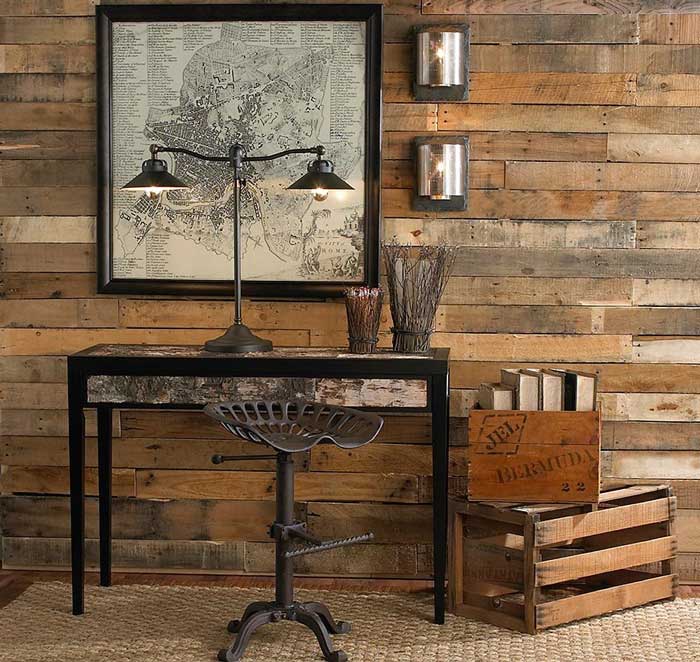 If you like rustic crates, they make a perfect container for holding books. Not only do you get handy storage for your space but it makes a great rustic decor piece.
7. Fireplace Mantel Book Display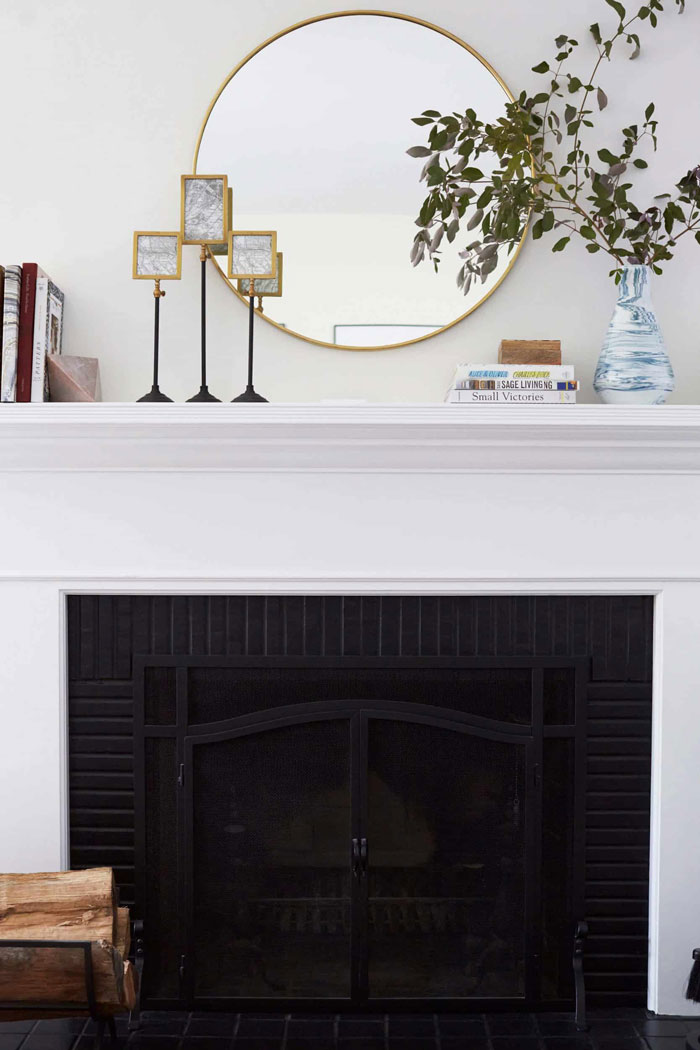 If you haven't already thought of it, a fireplace mantel also makes a great shelf for holding books. Combine the books with some decorative accessories to complete the look.
8. Turn A Dresser Into A Bookshelf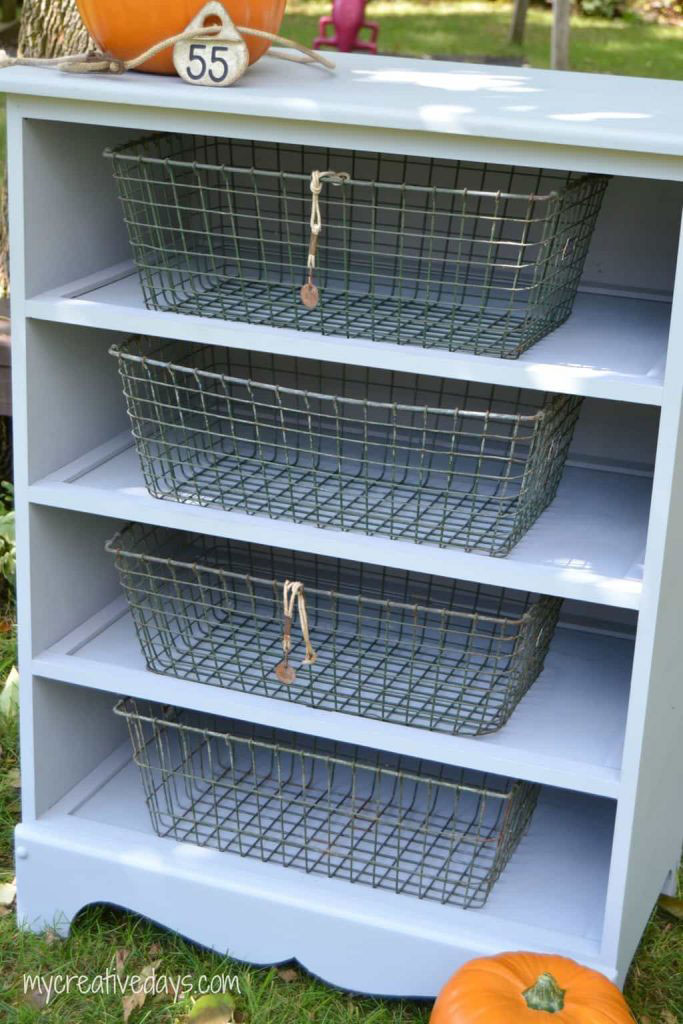 There are all kinds of furniture pieces that can act as book shelves. End tables, entertainment centers, coffee tables, or any piece that contains a shelf or cubby. However, did you ever think about an old dresser? If you don't need a dresser for holding clothes, consider taking the drawers out and using the open spaces as shelving.
9. Keep A Basket Of Books For Current Reading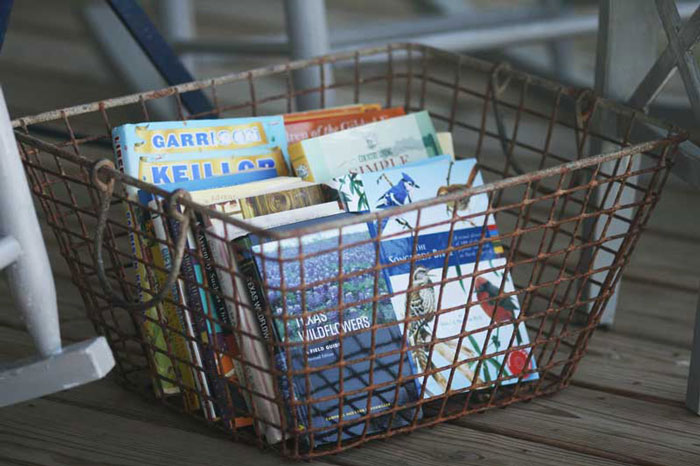 Baskets of all kinds can be placed next to your favorite chair for reading. Keep your current book interests near you for handy access. I especially like the idea of using a wire basket since it's easier to see the book titles through the openings.
10. Store Books In Your Pantry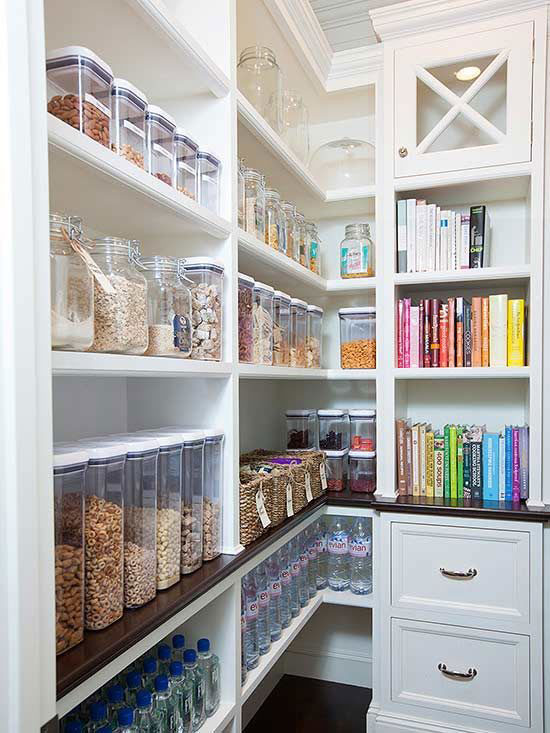 Do you have some extra shelves in your pantry? This would be a great place to store cookbooks. Or, turn any small closet into a little library by forgoing the coats and adding shelves.