When we moved from the house we raised our kids to our small city loft, our kitchen shrunk about four sizes. Although we love our small space, it did take a lot of organization to create a functional kitchen. I was used to having space for everything plus more. At first I wondered how I could possibly fit everything into a mere 60 square feet. But with a little effort, I have created a very efficient and organized space. I'll show you how to organize a small kitchen with some easy updates.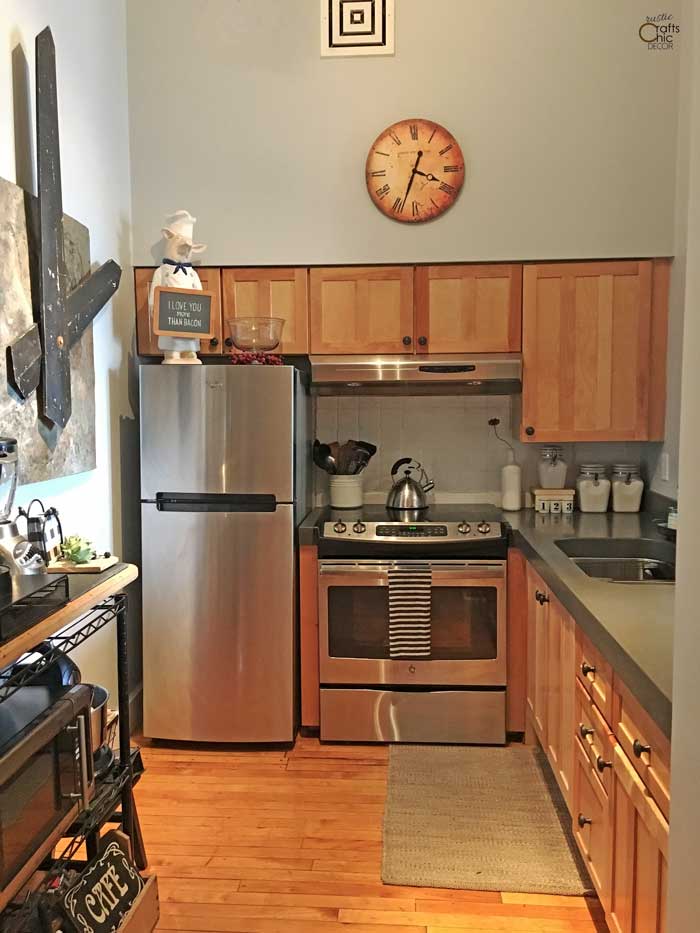 Tips For Getting Organized In The Kitchen
Before getting a kitchen organized, you first need to get rid of any unnecessary items. At one time, I had collected enough Tupperware and Pampered Chef items to fill several kitchens. This is not to mention those gadgets like juicers, fondue pots, omelet pans and griddles. That is actually one problem of having more than enough space – you fill it!
All of these items I had intended to use but when it came right down to it, I was always reaching for just a couple of key items. It's best to take out what you rarely use to provide room for the true necessities. For instance, I now keep my big turkey roaster in the basement and pull it out for the one or two times I might use it in a year.
Organize Spices In Labeled Uniform Jars
Wherever you find room to store spices, you'll want to keep them neat and easy to find. This helps to eliminate duplicate buying because you can't readily see what you have. I like to keep my spices in a designated drawer.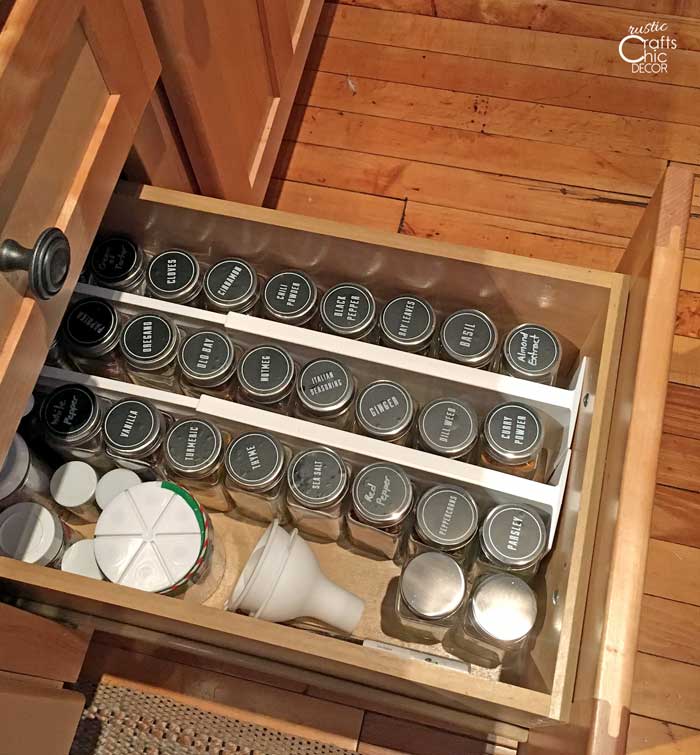 To keep the drawer nice and organized, I purchased spice jars with chalkboard labels. Since they are all the same size, they are easier to keep neat. Using drawer dividers helps to keep them from moving around when the drawer is opened or closed. To further help with organization, I placed the spices alphabetically in the drawer.
If you don't have a drawer to spare for spices, you can always use a wall rack of some kind. A soda bottle crate works perfectly to hold spices and looks super cool too!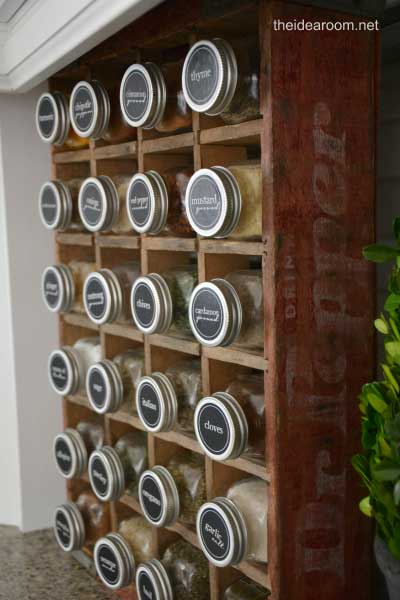 How To Organize A Small Kitchen With Crocks
I used to have an awful drawer that was chocked full of utensils. Taking them out of the drawer and putting them into a crock has been a fantastic change. Now, they are within easy reach when I am cooking and so much easier to find. It also helped to get rid of unnecessary duplicates.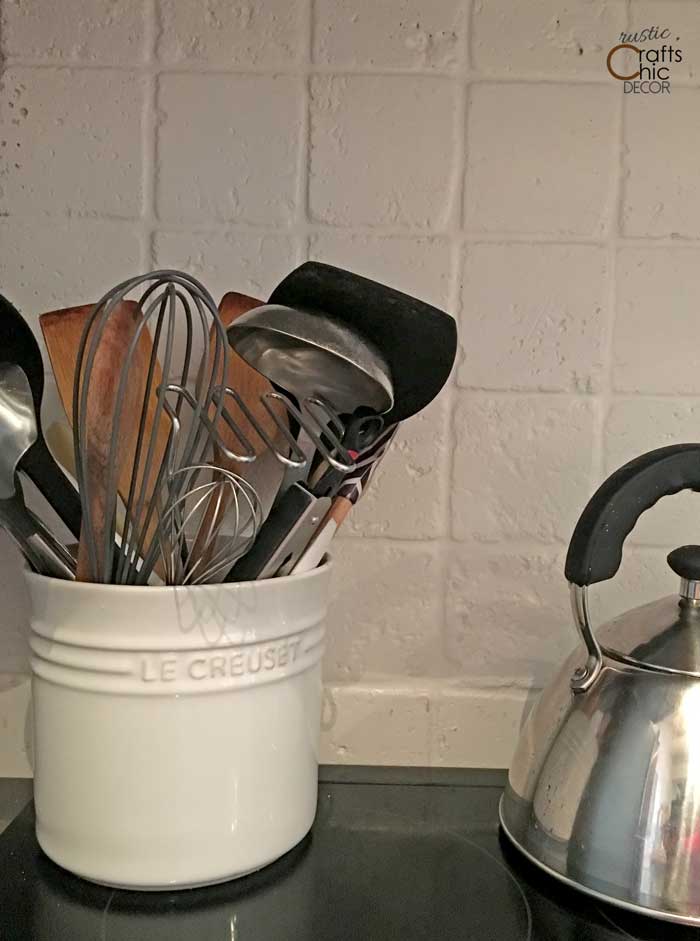 Keep Visible Storage Uniform
It could be necessary to store some pantry items out in the open. Whether on the counter or on open shelving, visible storage is convenient and frees up cupboards for things you want to hide. To keep open storage from looking cluttered, use containers that are the same color and style. If you add any decor to the counter, keep it as simple as possible.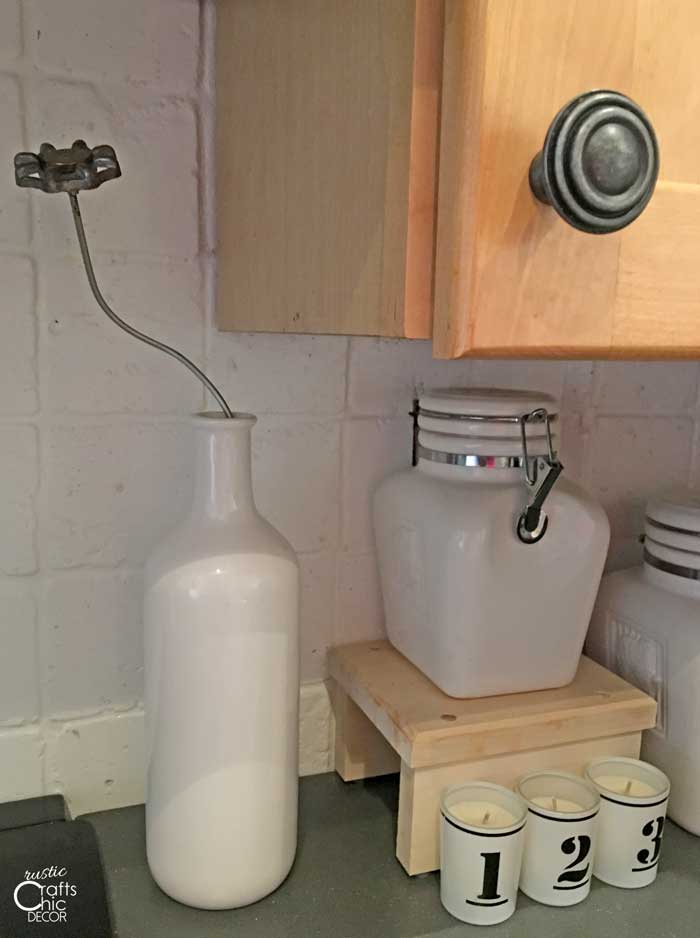 Since a small kitchen looks more spacious with light colors, I like to display a lot of white in my kitchen. The storage containers blend in with the decor.
Although I like to use white decor, incorporating pops of color with a white background looks super cozy and inviting.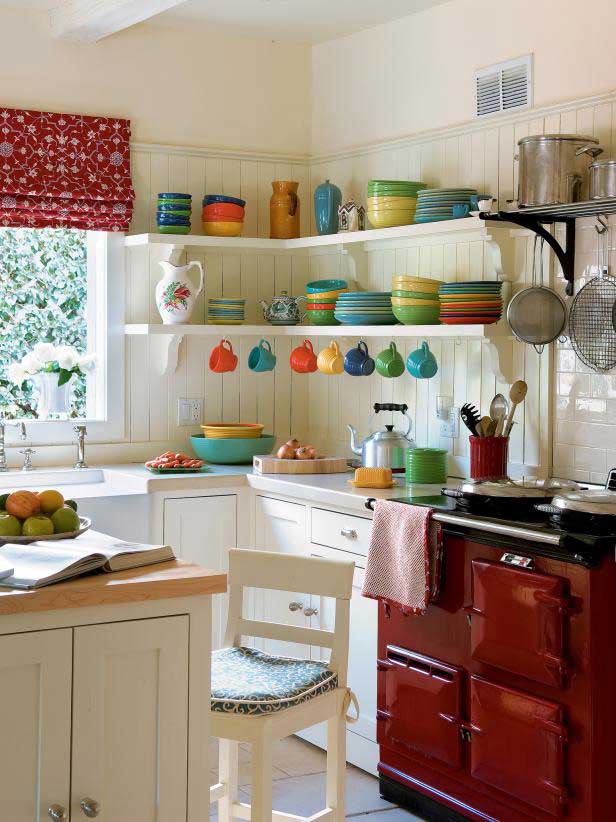 Combine Decor With Function
It's possible to have kitchen decor that is more than a pretty face. When you add decor that also serves a function it's a win win. For example, I added a vintage paper cutter to my kitchen which holds a paper towel roll. I get to enjoy the look of the vintage piece at the same time it serves a purpose.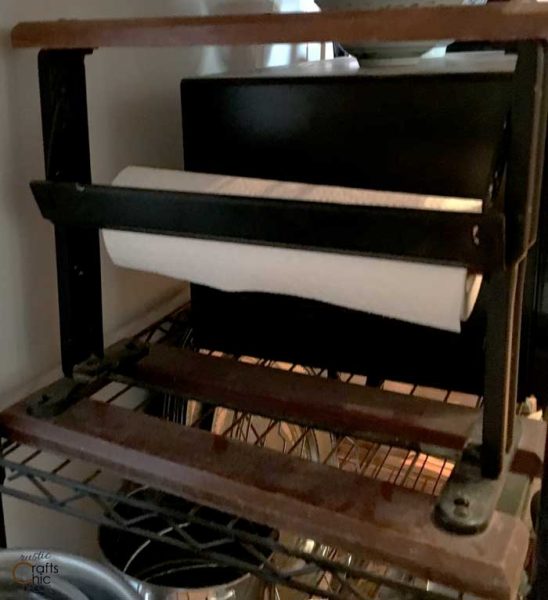 Another fun way to utilize a decorative item is to hang a vintage ladder from the ceiling to store pots and pans. Using ceiling space like this also frees up even more cupboard space.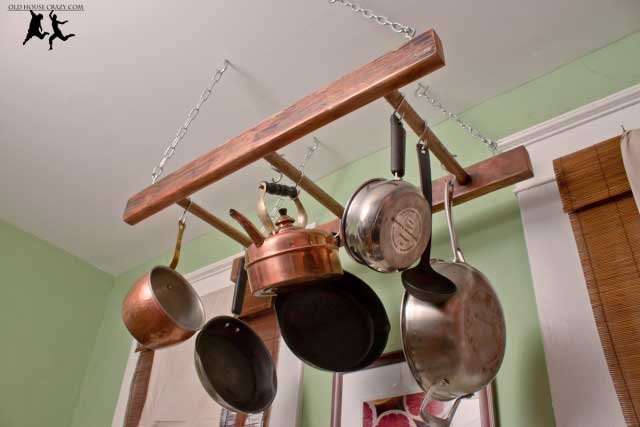 For more ideas on how to organize a small kitchen, check out the unique ways to organize small spaces.