An old ladder may not be the most sturdy and dependable for it's intended use anymore, but that doesn't mean you need to throw it out with the bath water.
Just like with most things, with age comes character. The distressed wood on a vintage ladder, that may have a spatter of paint here and there, is now the perfect look for some rustic chic home decor. There are lots of ways to use ladders in home decorating.
Ladder shelves happen to be one of my favorite ways to incorporate an old ladder into home decor. The basic styling of a ladder makes shelves an obvious choice however there are several different looks you can get depending on the ladder you choose.
Here are several ideas that provide the best inspiration.
Ladder Shelf DIYs
Pottery Barn Knock Off Ladder Shelf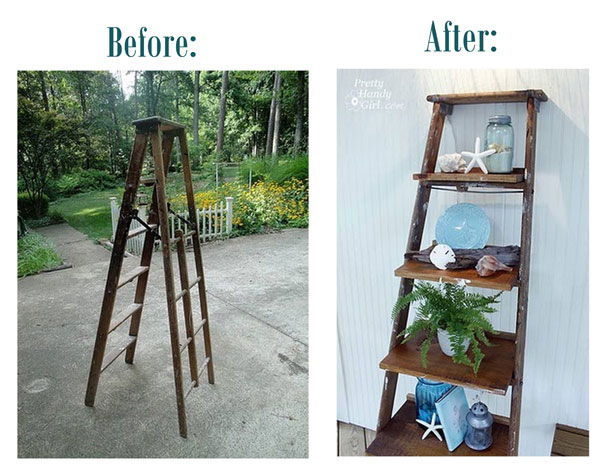 Half of a tall step ladder was used as the base for these ladder shelves. It is a great way to get the Pottery Barn look at a fraction of the cost.
Double Ladder Shelves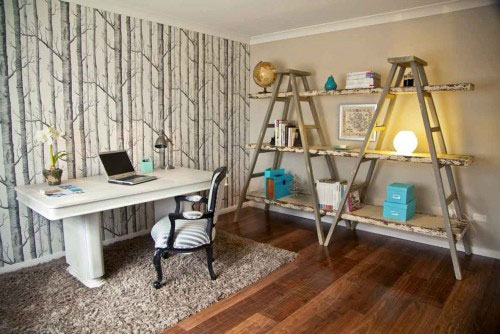 Setting two step ladders side by side gives the perfect layout for placing boards between the two. I have actually done this with random boards and ladders for quick and easy garage sale displays. It obviously looks appropriate for home decor when the ladders are matching and the boards are uniform like this!
Upside Down Ladder Shelves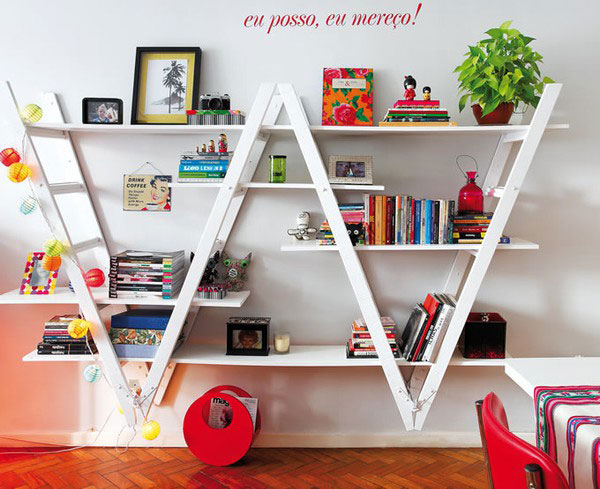 A similar idea with a twist….., or turn, is to hang a set of ladders upside down. This gives a more artsy look. Also, varying the shelves makes a fun and interesting display.
Wall Ladder Shelf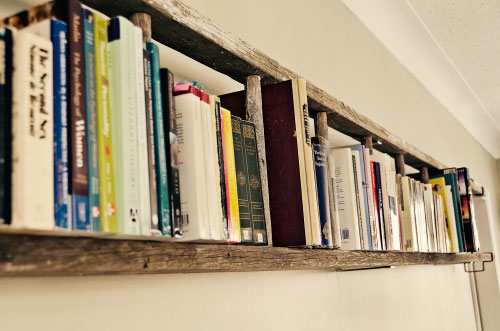 Here, a half ladder is hanging on it's side using the side rails as a natural shelf with the steps as dividers. The ladder is hung carefully with brackets so it is very secure.
Single Step Ladder Shelves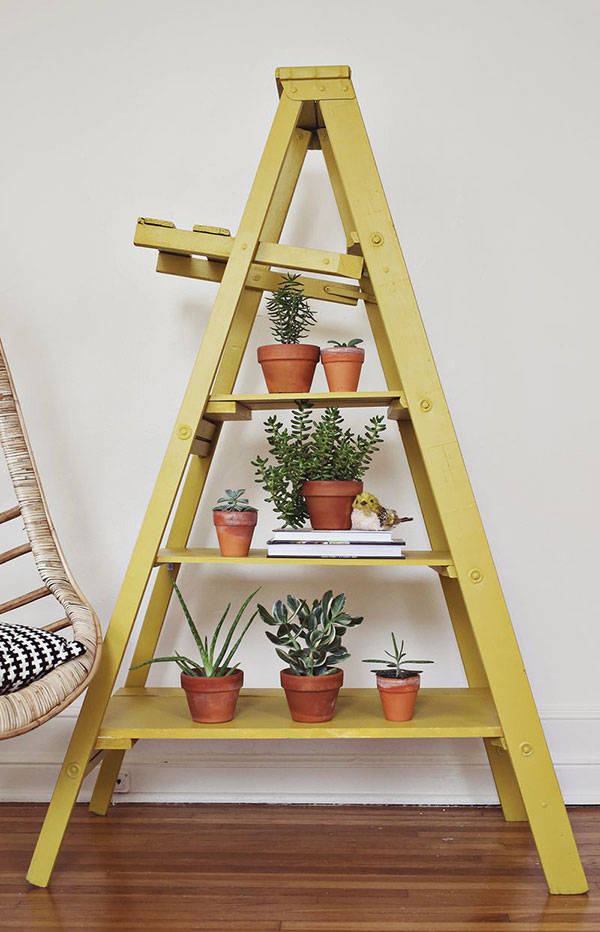 A single step ladder is also easy to transform with wood shelves simply mounted from the steps to the ladder brace with wood supports. If you add paint, you get a little cheeriness too!
I hope you have been inspired!