Whenever you can upcycle an old item into new home decor, it is a good day. This is especially true when you can turn trash items into treasure. I have posted about upcycling things like toilet paper rolls, bottles, wine corks, and even old credit cards. However, there is another common item that is great to reuse. You can also easily upcycle plastic bags into new and decorative items. Today, I will focus on those things that can be used in the home.
Right off the bat, it might be hard to envision an old plastic bag as new home decor. I will say, it does take some creativity. As I began to look for projects using plastic bags, I was pleasantly surprised to see all of the cool crafts that can be done. For home decor, you can make things such as coasters, clocks, rugs, and many more decorative items. Here are some of the best ideas that I found for upcycling plastic bags.
Home Decor To Make With Plastic Bags
Make A Braided Basket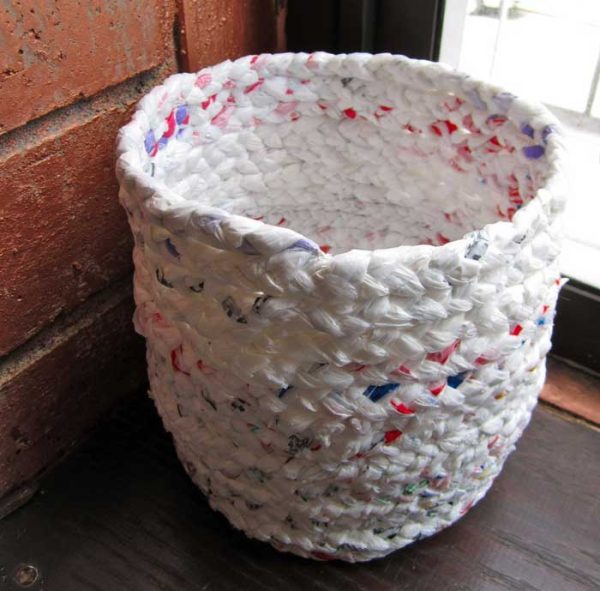 Baskets can be used in any room of the house and it seems that you can never have enough. So, why not turn some of those plastic bags, you have lying around, into a nice decorative basket. All you have to do is braid lengths of the plastic together. Then sew the braids together to create your basket. Create all kinds of different looks depending on the size, shape and colors of plastic that you use. For more inspiration, see how these baskets were knitted together. Instead of using yarn, use lengths of plastic from bags.
Crochet A Rug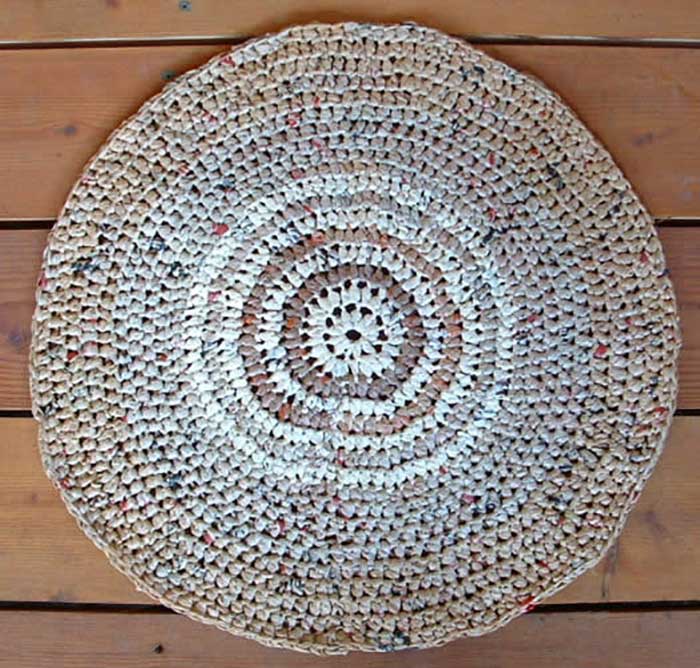 This plastic bag rug is another example of using those plastic strips just like yarn. The neutral colored bags used in this rug give it a warm rustic look. This is exactly the type of rug that I would like out on my deck. It seems that it would be durable in the weather while adding a decorative look to the outdoor space.
Another idea is to use the same technique to make place mats. Just make smaller circles than what are used for a rug. I would love a plastic place mat for ease in cleaning. This would be especially helpful with little kids.
Upcycled Plastic Bag Wreath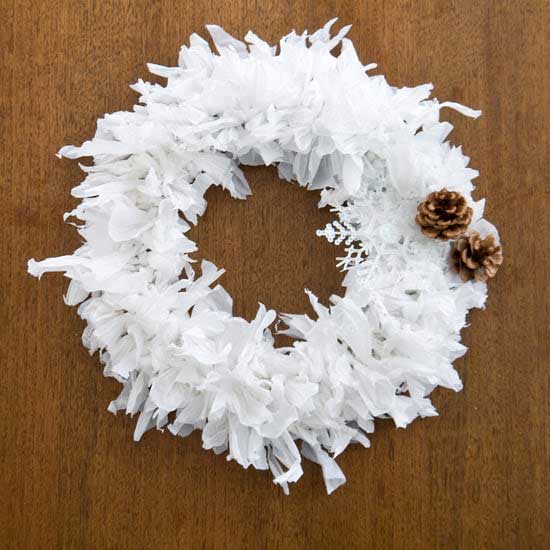 A wreath is probably the easiest thing that you can make out of plastic bags. However, just because it is easy doesn't mean that it skimps on style. All you have to do is cut small strips, from your bags, and tie them to a wire wreath form. The look is super chic when you use white bags. A neutral tan would also be a nice color for a more rustic look. It might remind you of a burlap wreath.
Coasters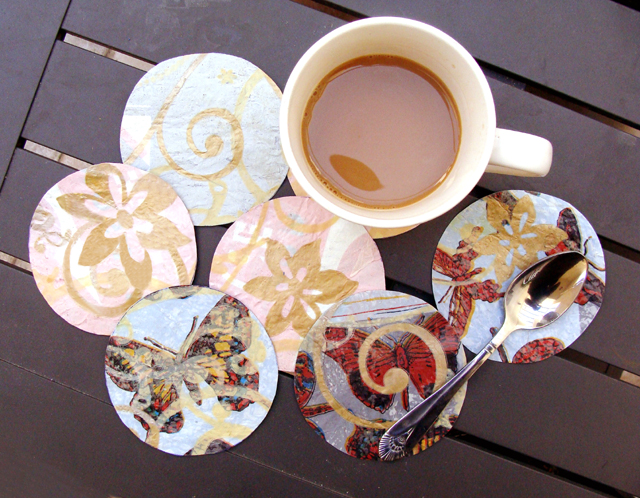 Upcycle plastic bags into decorative coasters. By fusing sections of plastic bags together, you can create a kind of fabric to use in craft projects. This fused plastic was cut into circles for creative drink coasters. What a fun and unique way to add a little style to a table top.
Woven Plastic Bag Wall Hanging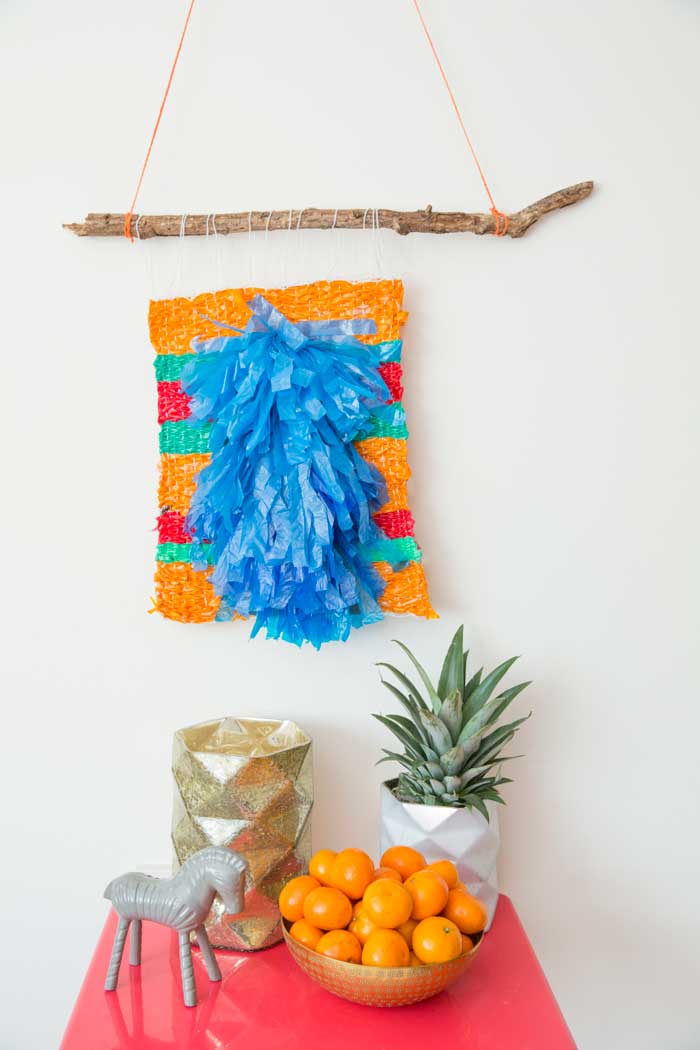 Create your own unique and colorful wall art by weaving plastic bags together. I love all of the colors in this wall hanging. You could also use more neutral colored bags that still make a big impact with all of the fun texture. Hang the wall hanging from a long branch for a nice rustic touch.