Buttons are an excellent  accessory to work with in craft projects.  Since they come in so many sizes and colors, the design options are great.  If you collect buttons, you may want to round up your red, pink and white ones for this collection of Valentine button crafts.
Here is the list of my ten favorite button crafts.
Best Valentine Button Crafts
1.  Button Heart On Canvas

To make this, you would need a canvas board, paint, some felt, and some red buttons.
First, paint the whole canvas white.  When the paint is dry, tape off where you want the black stripes and paint on the black.  Once dry, peel off the tape.
Next, cut the felt into a heart shape with a stencil.  Glue the buttons to the heart and glue the heart to the canvas.
Free hand or stencil paint a message on the bottom with red paint.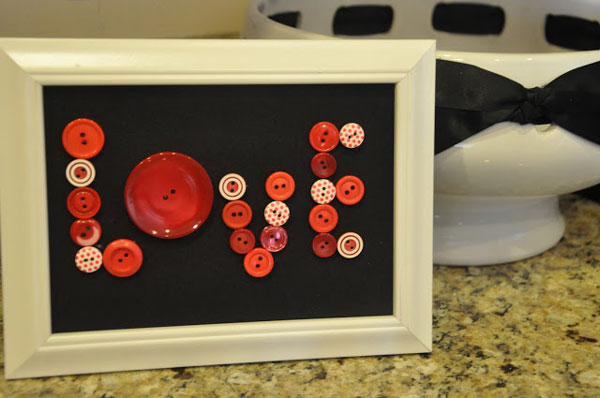 I really like how one big button is used for the letter "o" in this frame.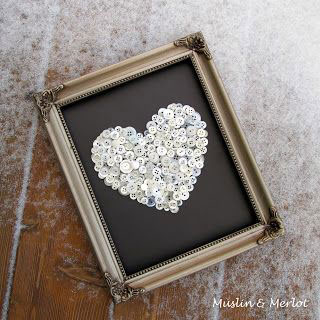 You don't always have to use red and pinks for Valentine's day.  This vintage button frame is a great shabby chic look for the holiday.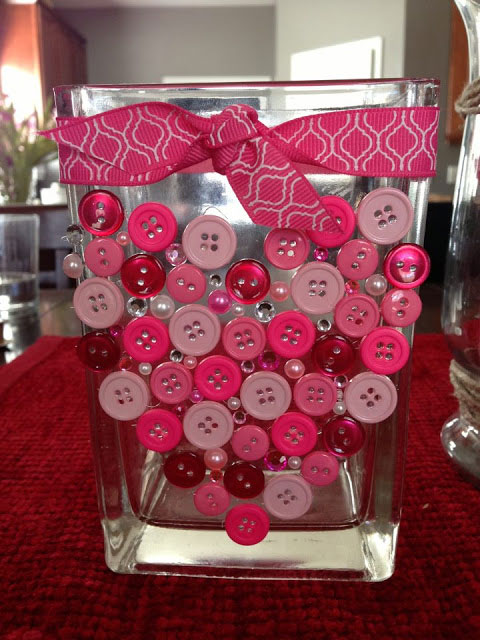 Transform any glass vase by gluing buttons on it in the shape of a festive heart.  You can also add some faux pearls and ribbon, like this one, for added glamour.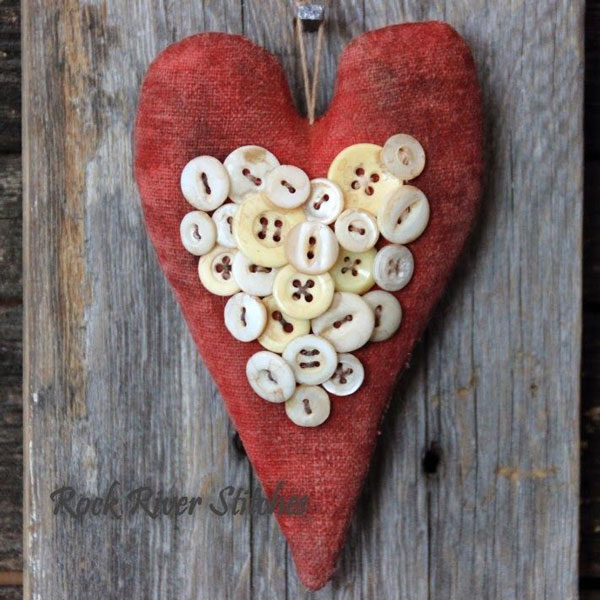 I am loving this rustic primitive button heart idea!
6.  Buttons In A Heart Shaped Dish

A simple idea is to just place buttons in a heart shaped dish.  I like the neutral shade buttons for this.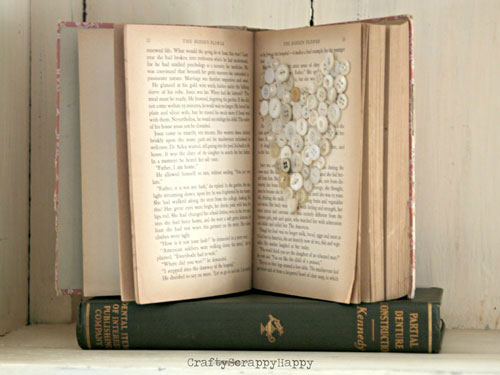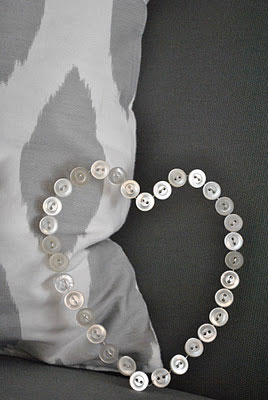 This is a simple and chic craft idea using just white buttons and wire.
9.  Burlap and Button Frame

All you need to do for this vintage chic craft is take out the glass on a vintage inspired frame and line the backer board with burlap.  Then, just sew or glue on your vintage mother of pearl buttons!
10.  Trio Of Hearts Canvas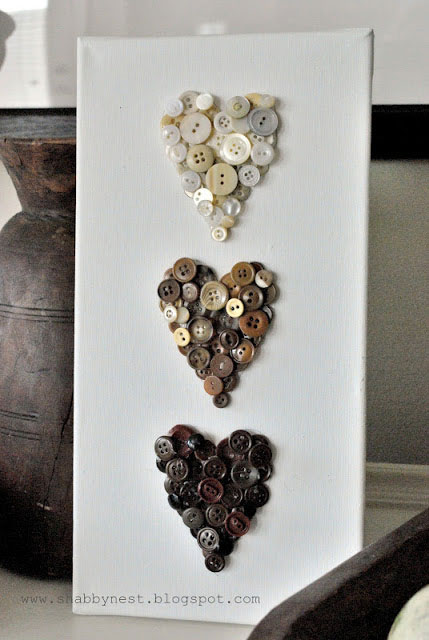 This trio of hearts shows off three different shades of buttons!  I like it really for any day of the year.
I hope you have been inspired!