Occassionally, I like to highlight craft projects that are just for kids. A lot of times those projects include materials or inspiration that come straight from the outdoors. This time I thought I would focus on a cute little bandit living in the wild. Kids get a lot of joy from watching the funny antics of raccoons and their masked faces are so irresistable. That's why I came up with this collection of easy raccoon crafts that young kids will enjoy making.
This post contains recommended product links. If you make a purchase through one of the links, I will earn a small commission at no extra cost to you.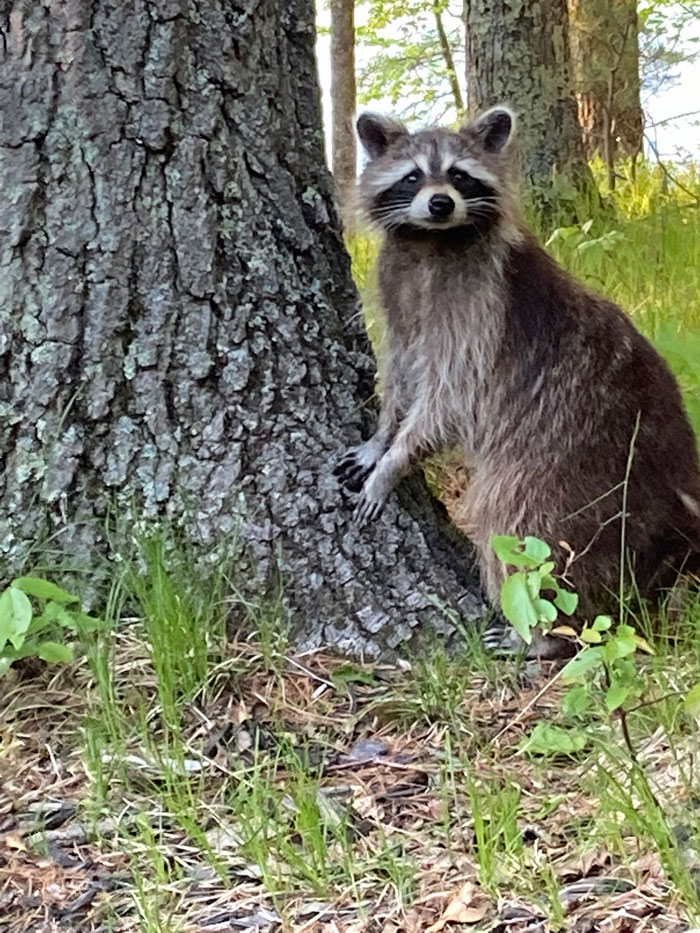 If there's one thing that will get my granddaughter laughing hard, it's watching all of the raccoons outside our cabin. They like to break into the bird feeders to steal a little seed for themselves. While engrosssed in their thievery, they sometimes topple to the ground or practically get their whole bodies stuffed into certain feeders. They are also good at peeking around a pole or tree to see if anyone is watching.
Of course, many times the bird seed isn't nearly enough for their hungry appetites. They have also been known to sneak over to the fire pit while we are making smores. It's amazing how close they dare to get when they are expecting a handout which brings about even more laughter! Especially when they find a treat and then run behind a tree to hide and gulp it up!
These raccoon craft ideas will hopefully bring about some fun memories of watching real raccoons at play! Keep on hand this list of supplies to make a variety of raccoons in different styles. You will only need a couple of supplies for each craft project.
paper lunch bags
paper plates
pinecones
toilet paper rolls
Felt Pinecone Raccoon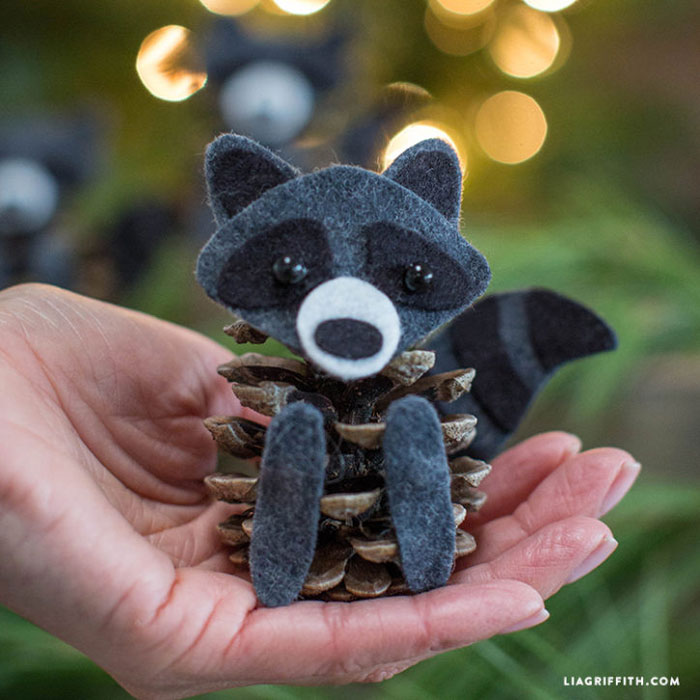 This pinecone and felt raccoon is so cute and easy to hold. Just glue the felt pieces to a pinecone and the kids can carry around a new friend.
Simple Shape Raccoon Craft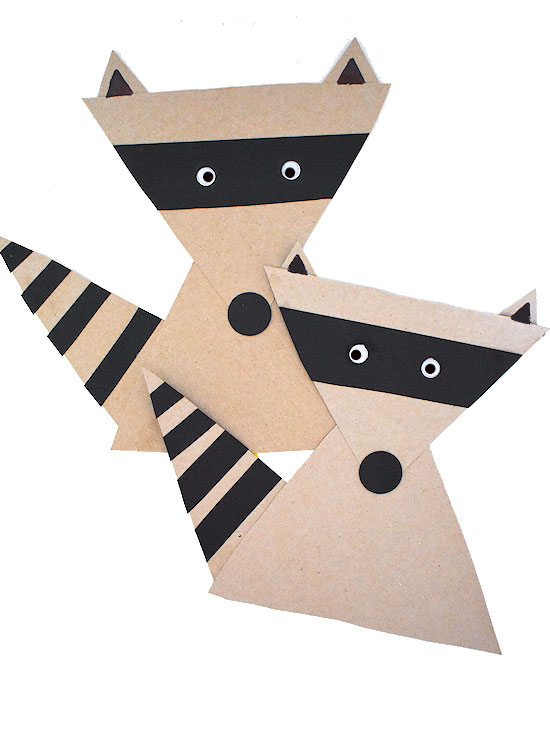 This project is a lesson in shapes and how they can fit together to form a woodland friend. The mask and striped tail really stand out on this one.
Raccoon Puppet Craft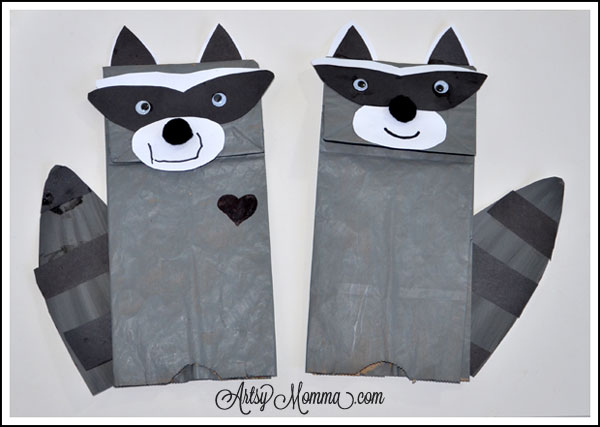 Have fun crafting and then performing a puppet show with these adorable raccoon puppets.
Raccoon Toilet Paper Roll Craft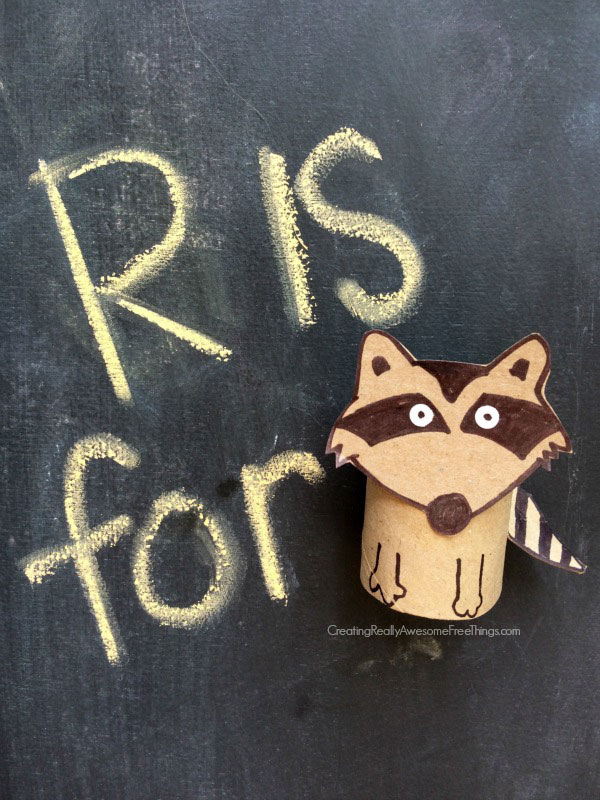 You can even use a toilet paper roll as the body for a raccoon. This is a fun way to recycle and create something new.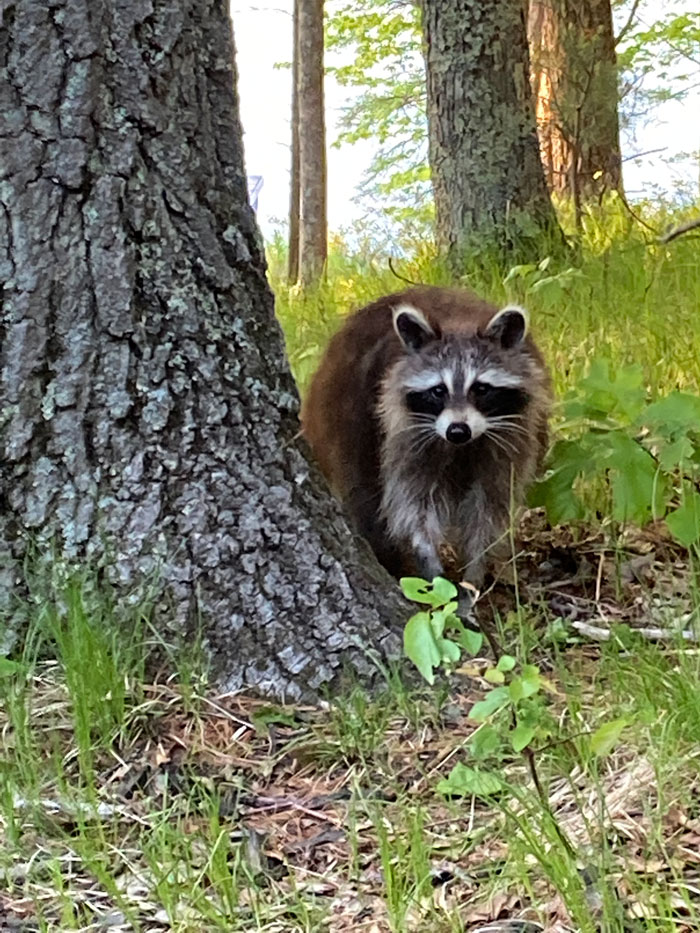 Here's our friendly cabin raccoon again, cautiously sneaking up on us!
Popsickle Stick Raccoon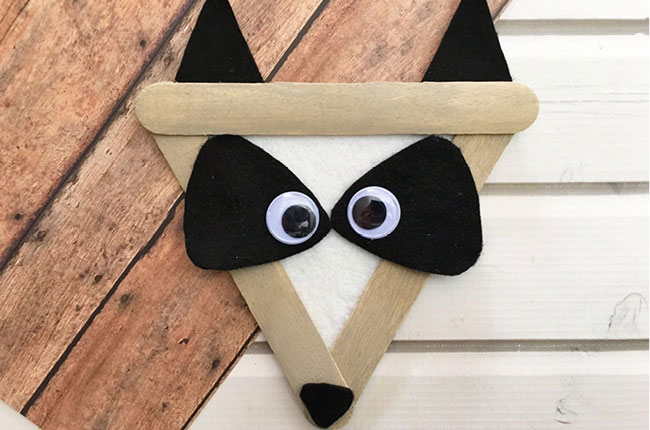 Animal faces are always fun to make with a popsickle stick triangle. The bandit eyes make this distinguishable as a raccoon.
Chester The Raccoon Plate Craft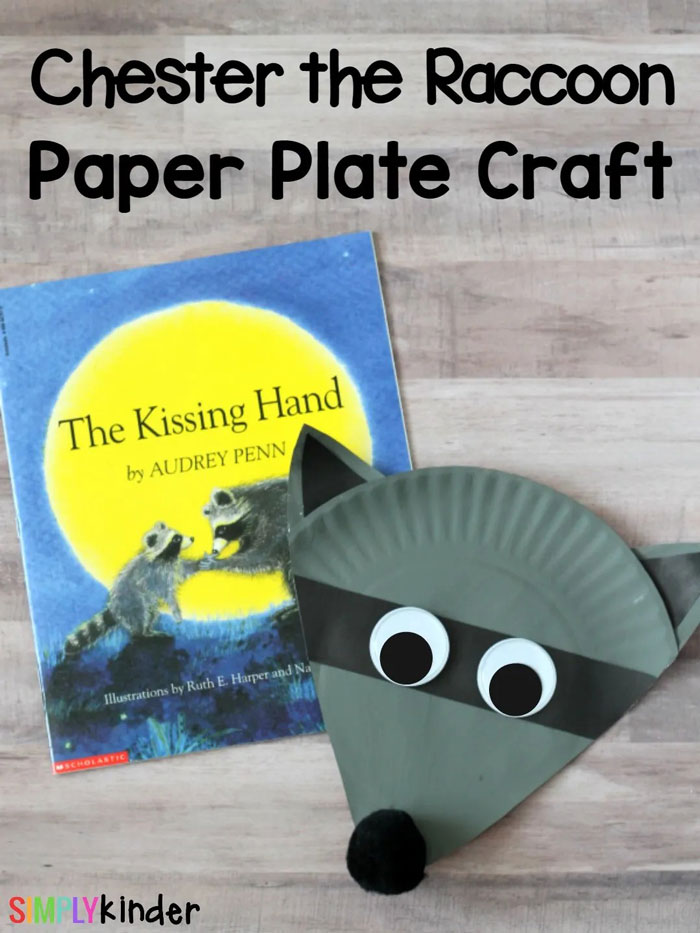 A similar idea to the popsickle stick face is to make one with a folded paper plate. It all just depends on what you have on hand. There is always something you can use to create your own kind of raccoon.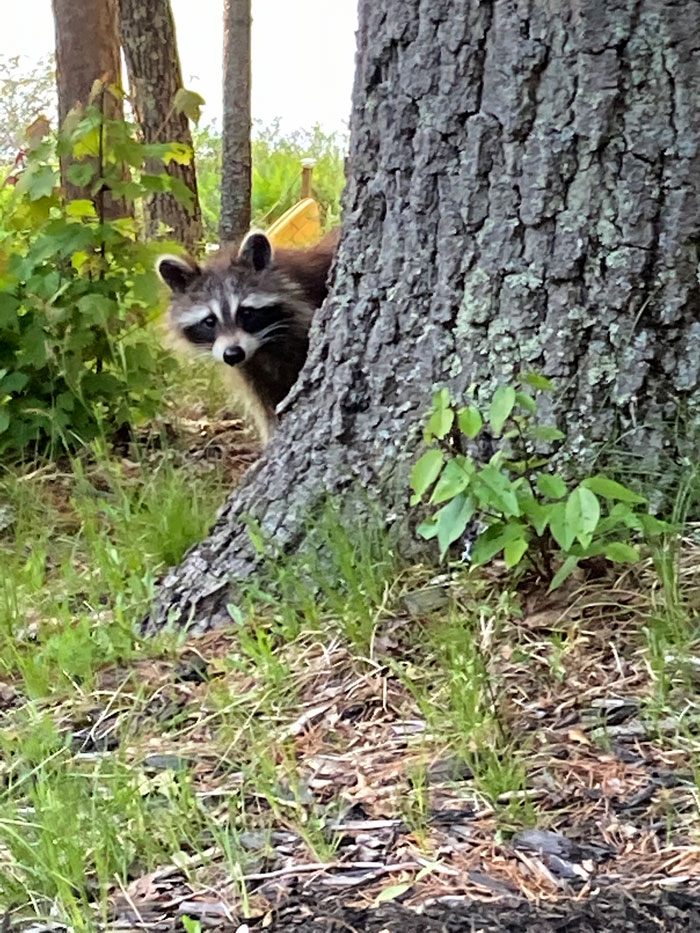 And that is the end of the raccoon crafts today. Our bandit friend is just peaking out to say goodbye!