What do you do when you have kids stuck at home with nothing to do? Get them involved with art! There are so many fun and creative projects that they can do that might even keep them busy for hours. Not only will they stay busy but they'll also be rewarded with their own piece of artwork to show off and display. So to keep everyone happy and sane, try one of these easy art projects today!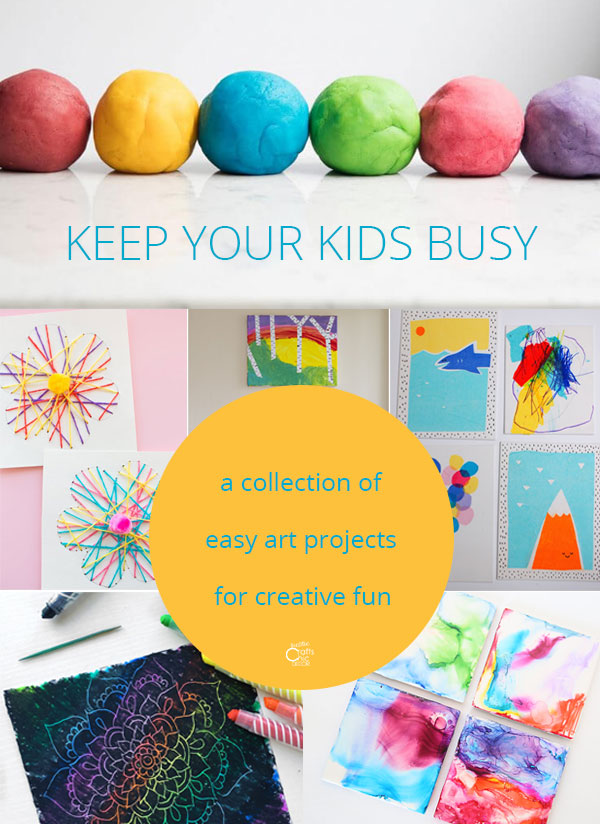 This post contains recommended product links. If you make a purchase through one of the links, I will earn a small commission at no cost to you.
For additional art projects that are easy to do, check out my collection of recycling projects for kids. Or, if you are up to taking a nature walk, do that with the kids and collect some leaves. Then try one of these leaf crafts with what you collect. If you are still looking for more fun ideas, then you definitely have to try one of the toy making ideas for creativity and play.
DIY Playdough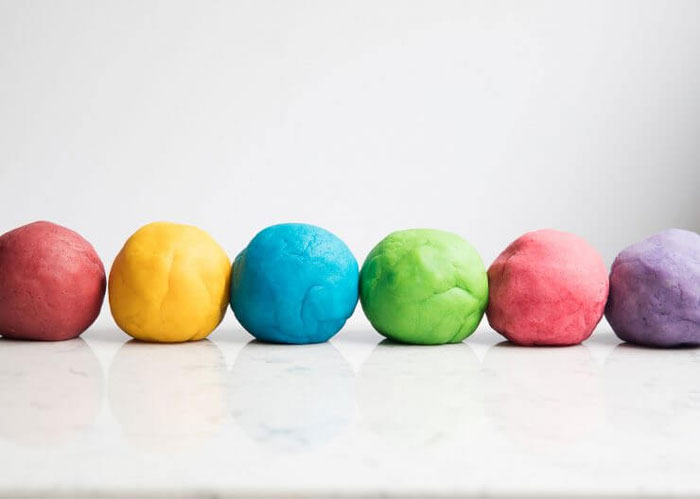 With some basic ingredients that you probably already have in your pantry, you and your kids can have fun whipping up your own playdough. It's amazing what you can do with flour, salt, cream of tartar, and vegetable oil! Add in fun food colors for a nice collection of playdough to use in other art projects. Kids will definitely have fun creating all kinds of art from their very own homemade playdough.
SHOP NATURAL SKIN SAFE FOOD COLORING
Tape Resist Paintings For Kids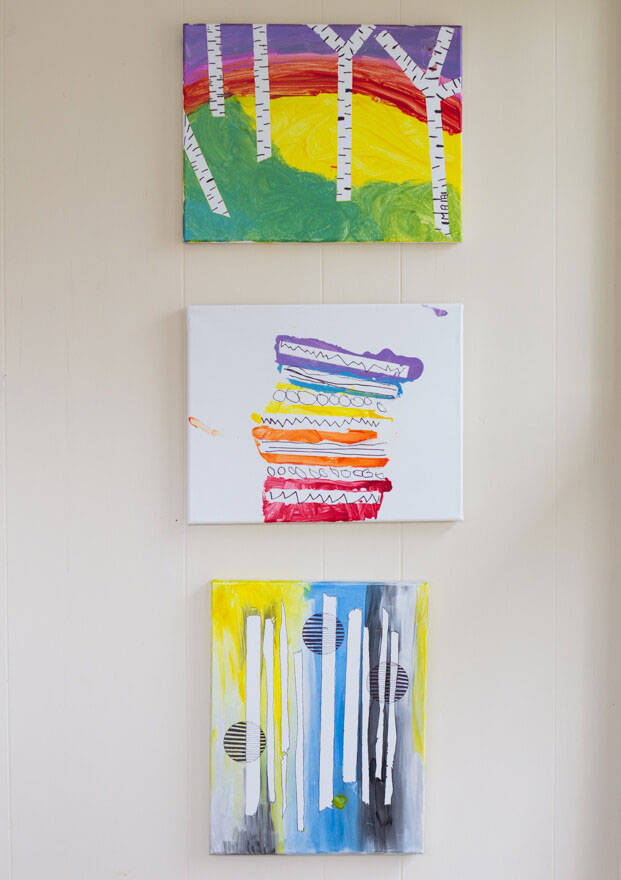 Painting projects are always fun but tape resistant painting can be even more creative. Just apply strips of paint to a canvas or poster board where you don't want paint to show. Then, paint a design and remove the tape after it dries. You can create abstract designs or specific images like birch trees.
SHOP WASHABLE TEMPERA PAINT FOR KIDS
Marbled Tiles Art Project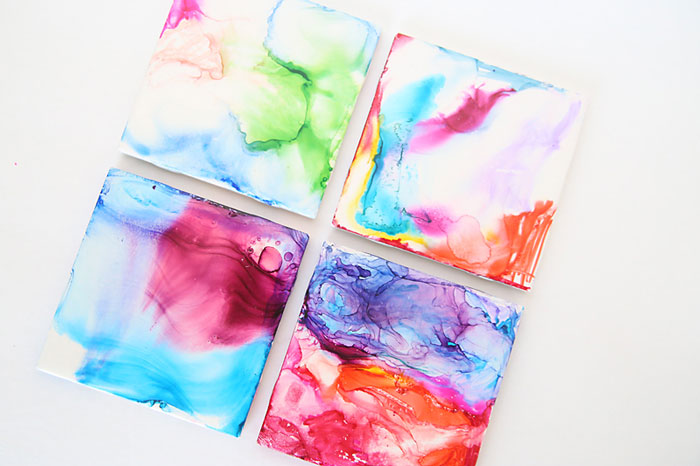 It's easy to get the marbled effect on tiles with permanent markers, rubbing alcohol, and a little fire. Yep that's right fire is involved in this kids project! Adult supervision is recommended of course. Not only can kids create a super cool design on tile but they can use it as a coaster when they are done. No more glass circles on your furniture! A win win.
Stained Glass Art With Toilet Paper Rolls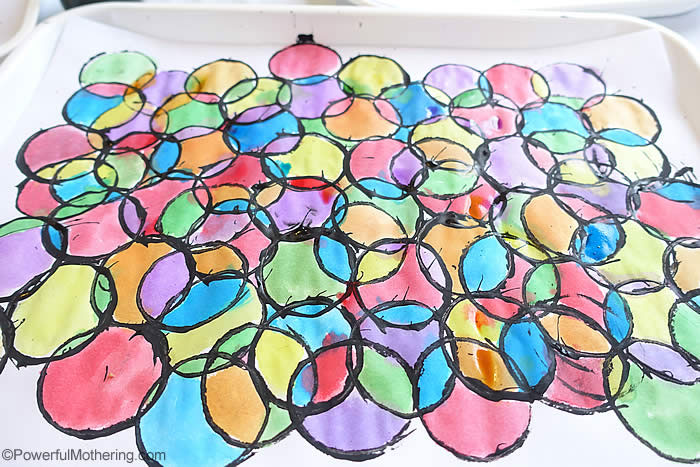 I have featured several toilet paper roll crafts before. For this art project, just the end of a paper roll is necessary. Use the roll to act as a stamp for the circles. Then fill in the circles and overlaps with different colors of water paints.
DIY Tissue Paper Wall Art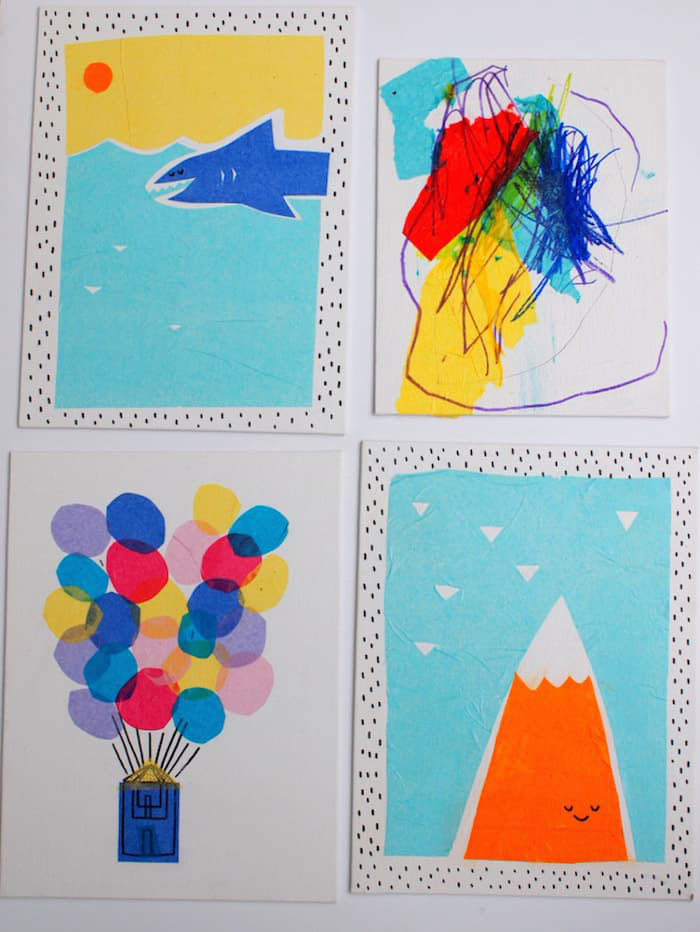 There are so many fun designs to be created with tissue paper on a canvas. Just cut out the shapes and adhere them to the canvas with Mod Podge. Then, create more detail with markers. Kids of all ages will love this easy art project.
String Art Flowers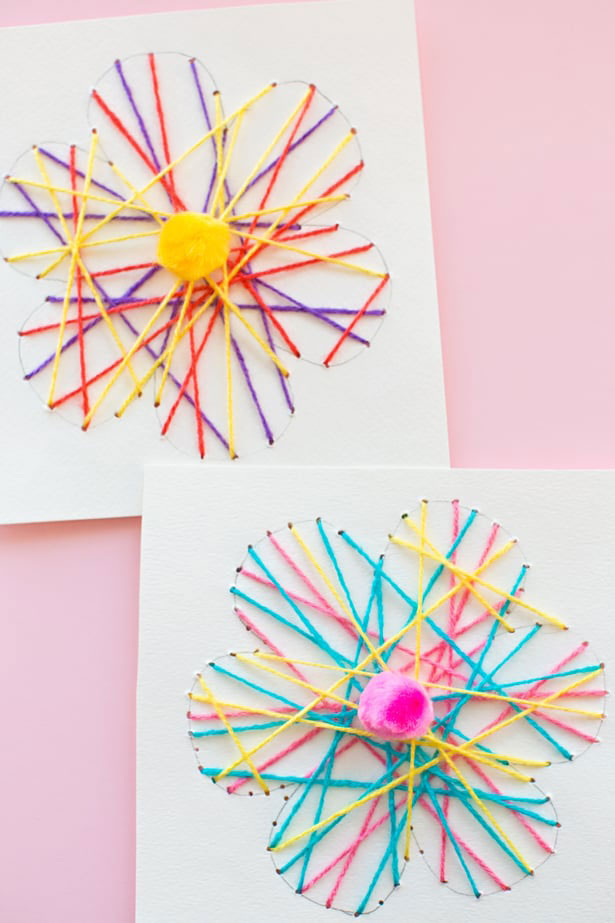 For a project that is a little less messy, string art is the perfect solution. Draw out a design and punch holes along the outline. Then, just thread the yarn across in a random pattern.
Woven Paper Placemats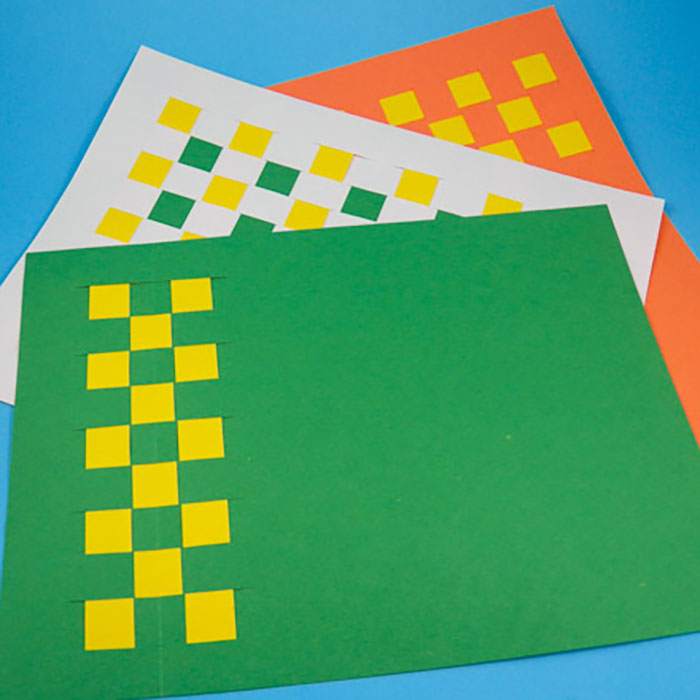 Paper weaving is a somewhat easy art project depending on the amount of dexterity your child has. Not only is this craft idea great for making their own placemats but it could also be a creative way to make a checkerboard.
Oil Pastel Scratchboard Art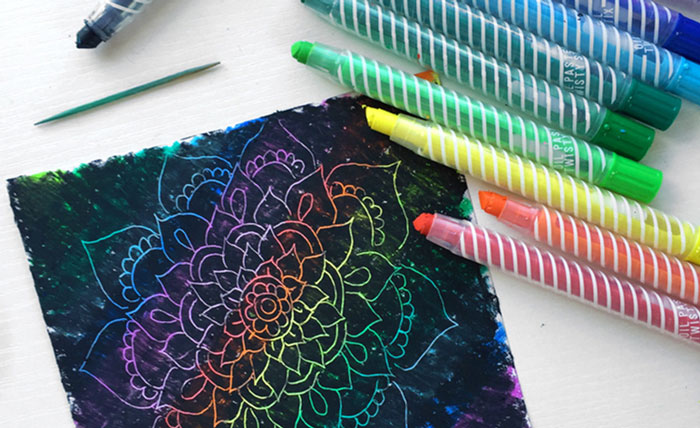 This project is double the fun. First you create your own scratch board with oil pastels. Then, it's just a matter of scratching out a cool design to see the colors underneath.