The first thing that comes to mind when I think about rustic crafts is projects involving nature. Rocks are one of those things that are both easy to find and fun to work with. Because of the unique shapes and rustic appeal of most rocks, they are perfect for creating rustic home decor. This collection of rock crafts focuses on those things that you can decorate your home with.
Rock Crafts
Use Small Rocks In A DIY Tissue Cover Design
I collected small rocks to combine with some birch branches for a rustic tissue cover. The little rocks did a great job of filling in the gaps between the branches. They also added another texture, for more interest, to my cover.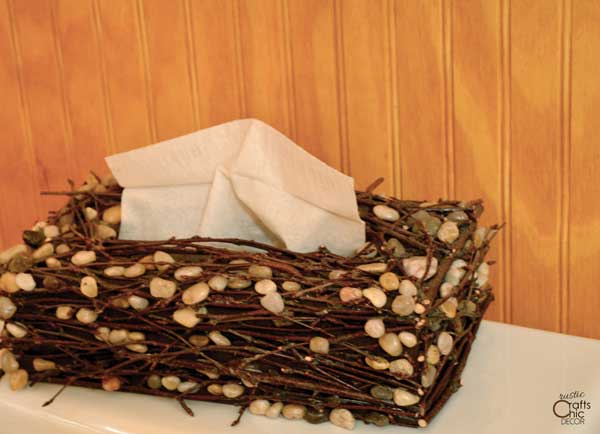 Collect Heart Shaped Rocks To Display
You might be surprised at how many rocks are actually in a heart shape. I collected quite a few that almost remind me of heart cut out sugar cookies. They came off a beach in Florida. However, you can find all different kinds of heart shaped rocks all over.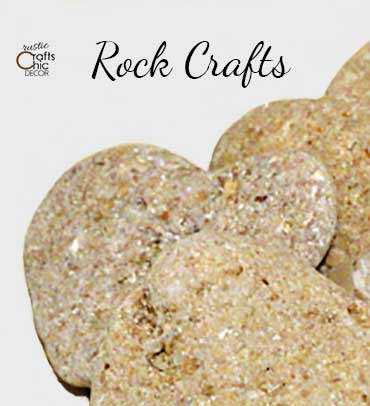 I haven't decided how I want to display my rocks yet but I do have a few ideas. Although smaller rocks would make great cabinet knobs, these would be great for closet pulls. I also like the idea of displaying them on a tray with painted inspirational words on them. Just recently, I found this cool idea for displaying a collection of heart rocks on driftwood.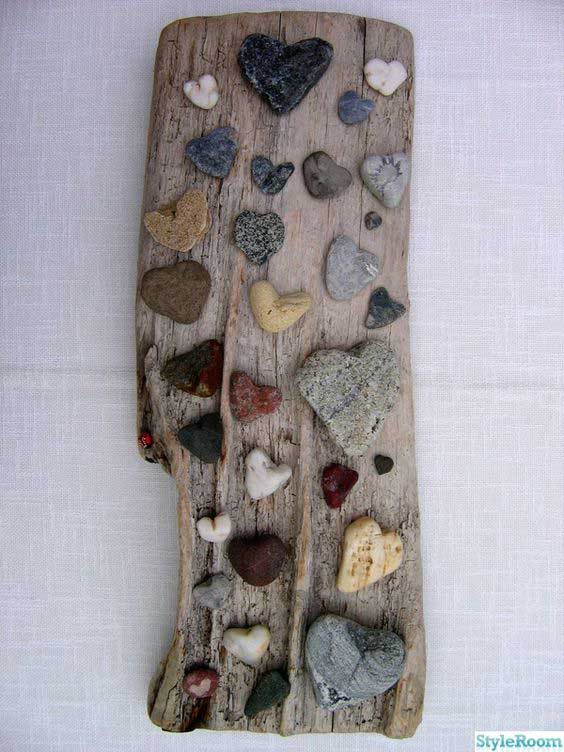 This collection of heart rocks came from areas in the U.S. as well as other countries. What a memorable piece of art!
Make Your Own Cabinet Pulls With Rocks

It's super easy to turn your favorite rocks into decorative rustic cabinet pulls. All you need are metal cylinder pulls with a flat end to glue the rocks onto.
Turn Rocks Into Decorative Photo Holders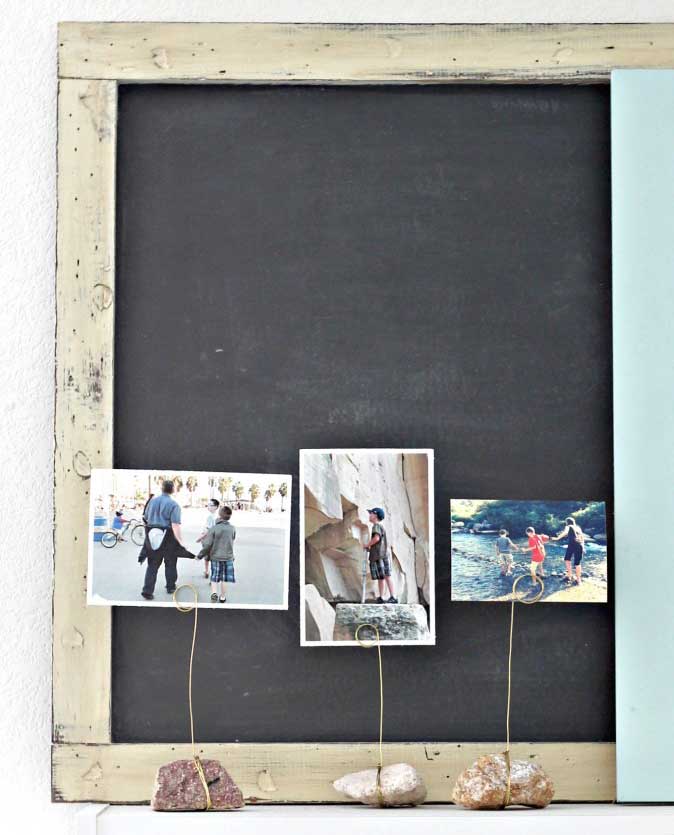 Another simple idea is to wrap wire around a rock and use it for a photo holder. Rock crafts like this can be done in a matter of minutes. So, not only is the project practically free, but it also is quick and easy.
Decorate A Bucket With Rocks To Use As A Planter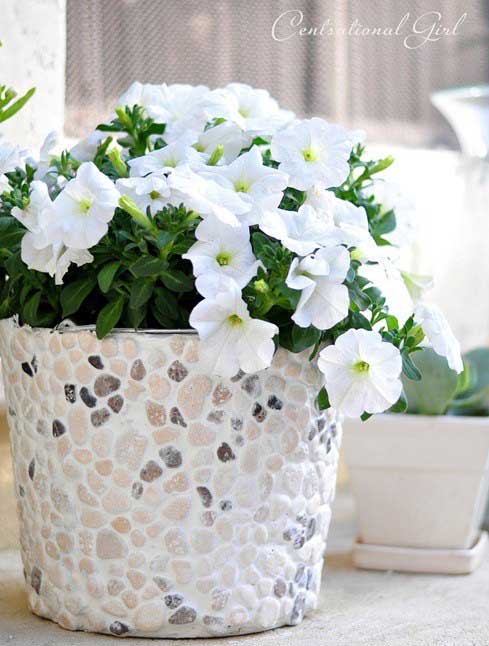 Rocks give a solid rustic look to a bucket and turn it into a heavy duty planter. This project actually used purchased rocks on a mesh like what you would use for tiling. However, you could also use your own rock collection. It would be a little more time consuming but it may be worth the savings.
Make Your Own River Rock Bath Mat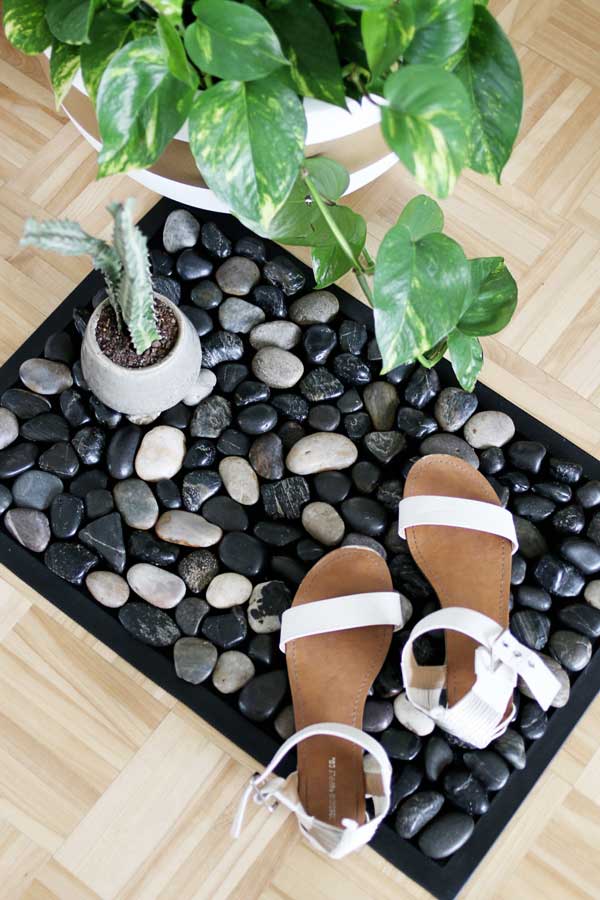 By using an inexpensive rubber mat, river rocks, and epoxy, you can create a spa like bath mat for really cheap. The key is to use flat, smooth rocks that are friendly on the feet.
Create Pretty And Functional Pebble Trivets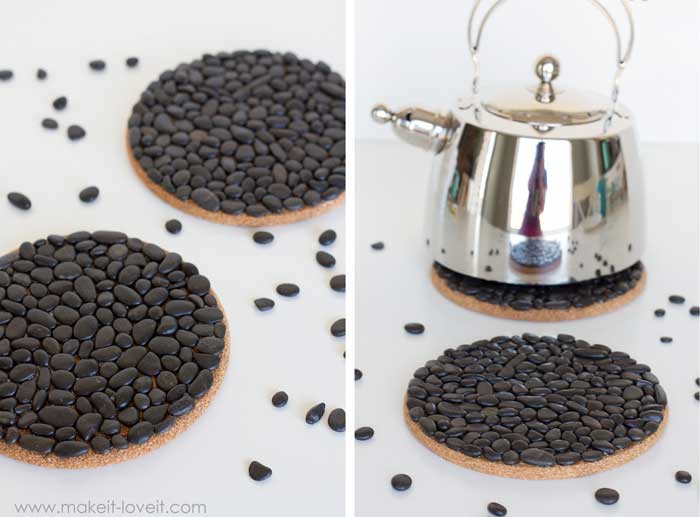 I love the use of black pebbles for this trivet craft. It adds a modern rustic look to a kitchen. Use any color pebbles depending on the look you are going for. Natural stones would also be pretty.
Paint Rocks And Use As Paper Weights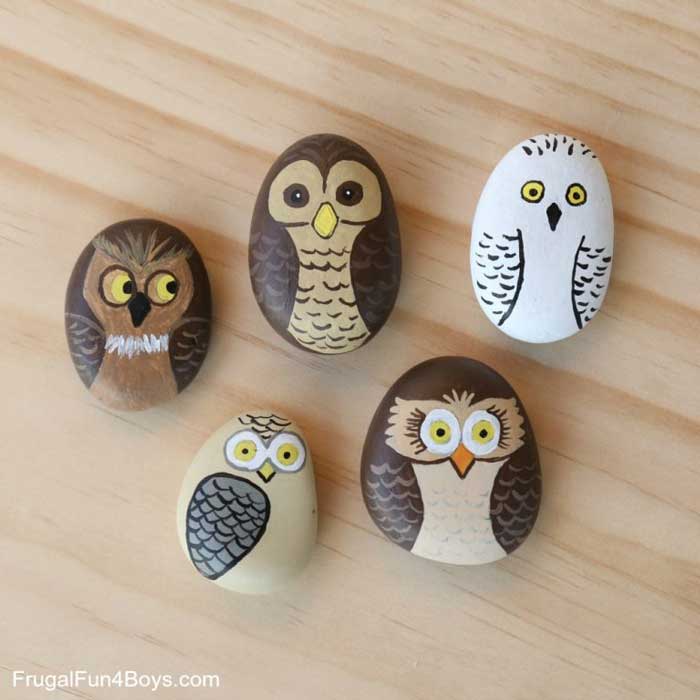 I really think of paper weights more as desk decor than anything else. So far, I haven't had any of my paper blow away! However, whether you use painted rocks to hold down your paper or to just display, they make a fun and whimsical accessory.
Create Footprint Art Out Of Rocks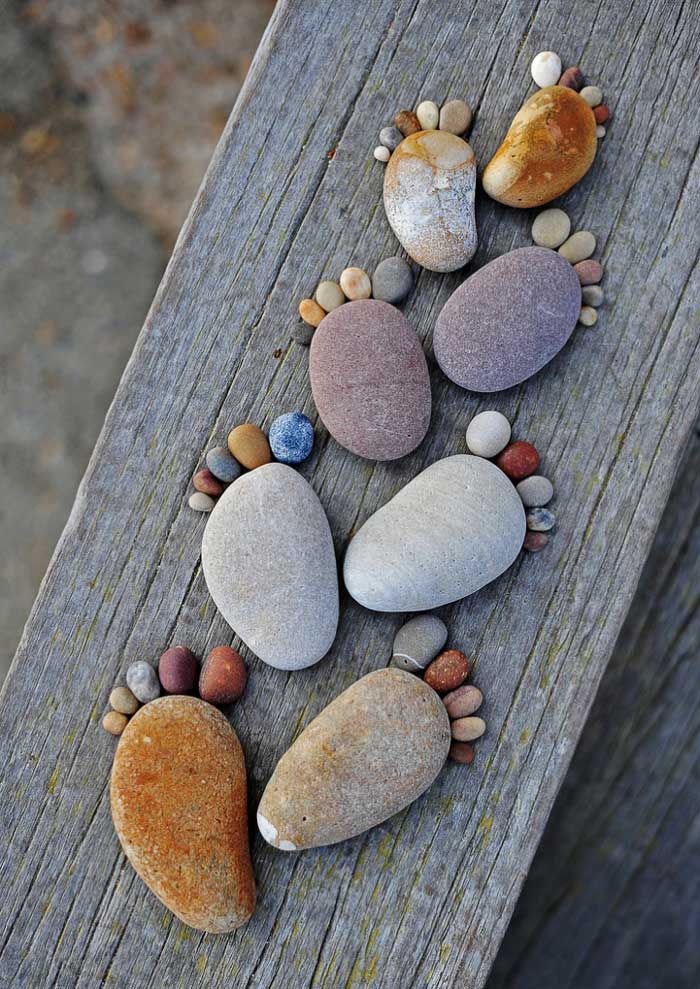 This art could be one of my most favorite of all the rock crafts. I don't know if it's the new grandma in me but I just think these are so sweet.