Have you ever noticed how appealing tattered and worn suitcases or other vintage cases look? That is why they make such great home decor accents. I found so many things to do with old suitcases that can be incorporated into your home decor. Check out these creative ideas to add some rustic appeal to your home.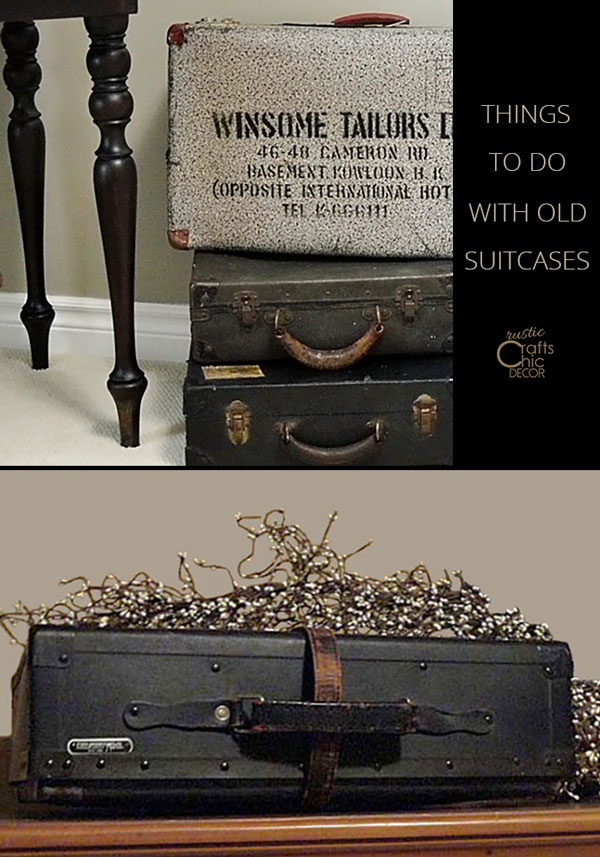 Paint And Stack For Storage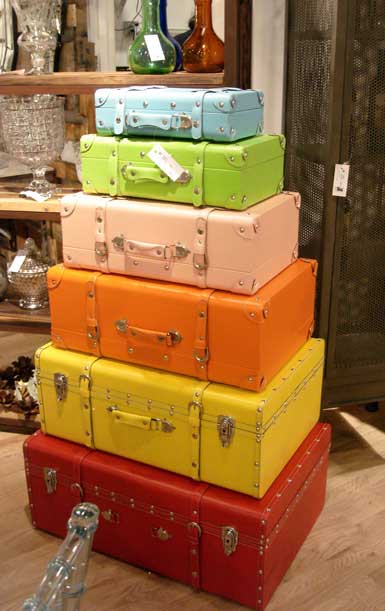 This stacked set of colorful suitcases is a fun and cheerful display. It may be hard to find a set like this. However, finding suitcases in various sizes is easier. You could always paint old suitcases and then stack them to get a similar look. Then, just label them and use for handy hidden storage.
Make A Tray With The Lid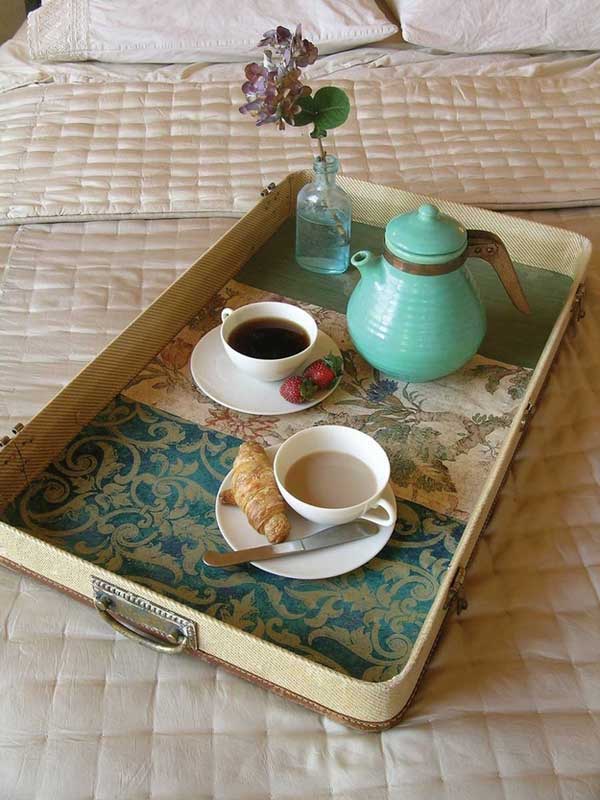 You don't have to use an entire suitcase for just one project. Separate the two pieces to get the most bang for your buck. The top can be repurposed and used as a unique breakfast tray. So then, what do you do with the bottom of a suitcase? The next idea is the perfect solution.
DIY Suitcase Ottoman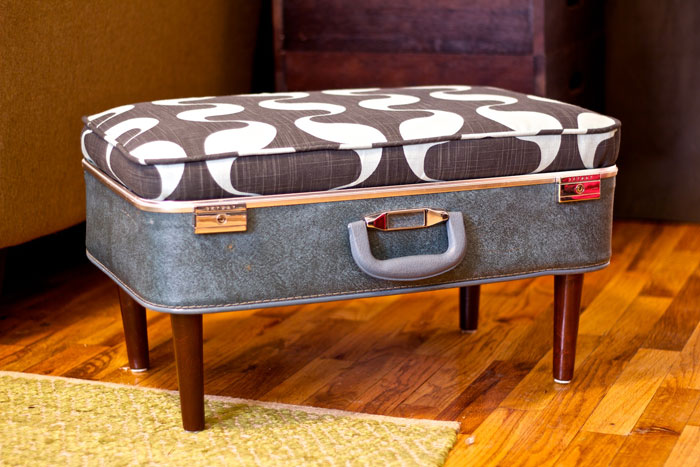 Whether you leave the suitcase lid on or off, you can transform an old suitcase into a decorative ottoman! The variety of looks that you can get are endless. The color of the suitcase, the legs used, and the type of cushion are all variables that can change the look.
See how to make a box cushion from my tutorial on sewing a window box cushion. Just adjust the sizing to fit your suitcase. Attach it to the lid of the suitcase or make a deep cushion to stuff inside.
Create A Side Table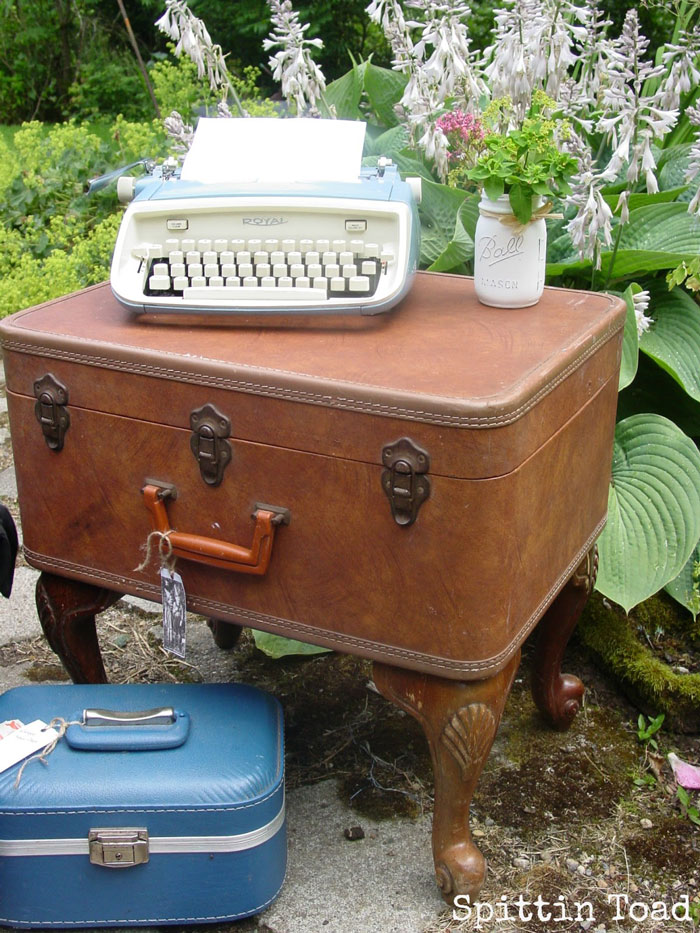 Simply add legs to the bottom of a suitcase to make a handy side table. You can usually pick up old furniture legs from any antique store. Or, if you have a table that you don't like the styling of, just reuse the legs on a suitcase. The length of your legs will determine the use for the table. For instance, if you want a night stand, choose legs long enough for easy access from your bed.
Turn A Suitcase Into A Medicine Cabinet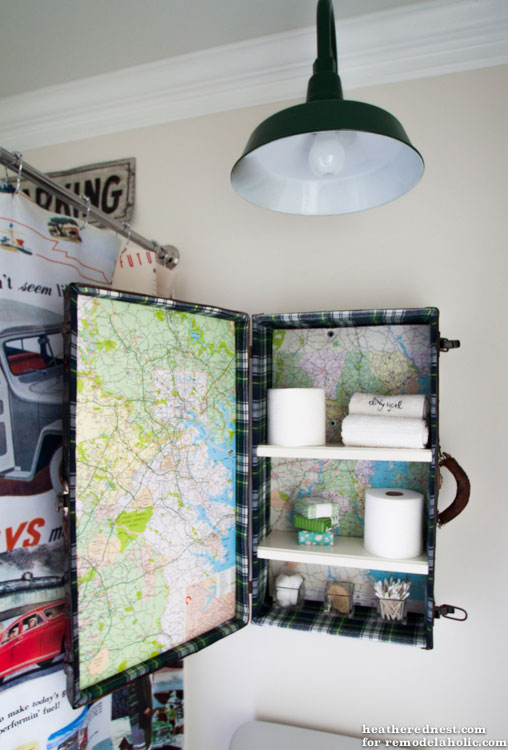 Here is unique way to use an old suitcase. Hang the suitcase on the wall so that it opens like a cabinet. Then, add shelves to store your personal items.
Make A Chair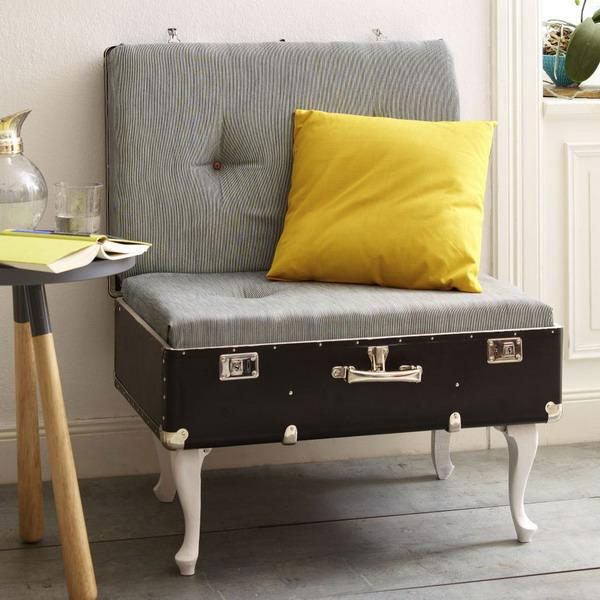 Just when you thought that there couldn't possibly be another piece of furniture that you can make from a suitcase, here is a chair! It's similar to making an ottoman. However, instead of making just a cushion for the base of the suitcase, you also make one for the lid.
Vintage Suitcase Bar Cart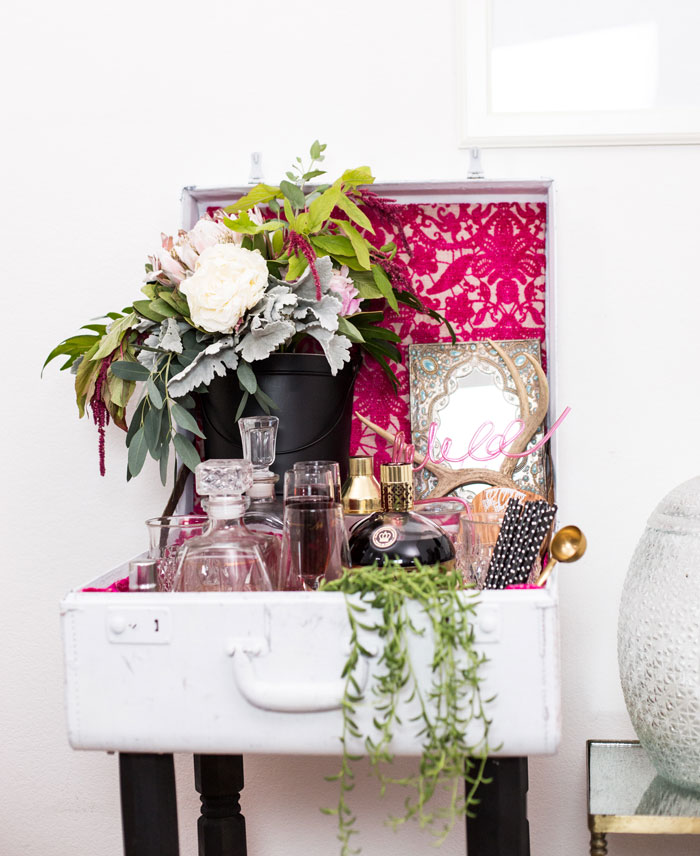 The nice thing about upcycling a suitcase is the storage possibilities that you have. Instead of just creating a cute table, you could also make it into a functional piece of decor. This suitcase table/cart is used as a bar cart. All of your favorite drinks and accessories can be stored right inside the base of the suitcase.
Store Craft Supplies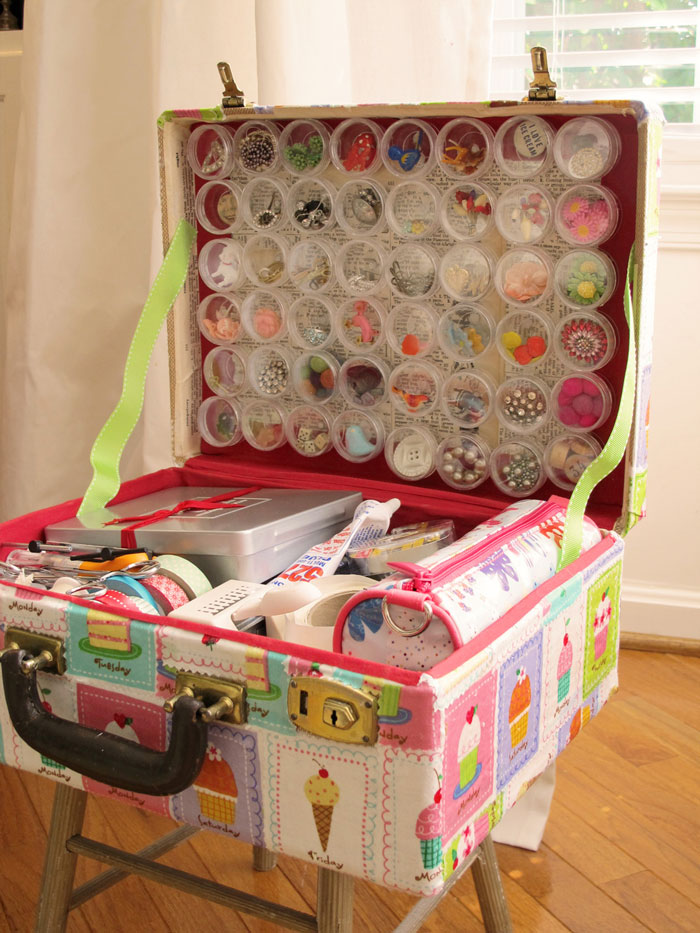 Decorate an old suitcase to coordinate with your craft room and then fill it up with supplies for all of your projects. Set it on a stool or add legs for easy accessibility.