If you love to decorate and have a home that stands out from the rest, one aspect that can really make a difference are your interior doors. I got the bug when I was perusing an architectural salvage store and saw the huge variety of vintage doors for sale. Because of this, I fell completely in love and am ready to switch out some of the doors in our house.
It can be a little tricky finding the right size so for a new construction or remodel, this would be the perfect time to think about your door selection.
Interior Door Ideas
Here are some of my favorite photos of interior door ideas in mainly a vintage or rustic styling.
Red Interior Barn Door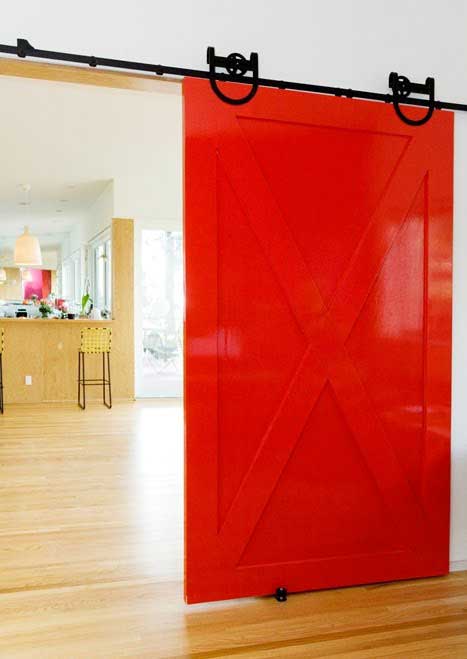 A more rustic take on the sliding wood door is this interior barn door. The hanging hardware is even typical of what you would see on an actual barn. There are so many great ways to use sliding barn doors. You don't even need an actual barn door. Vintage doors work great too.
Old Door With Mirrors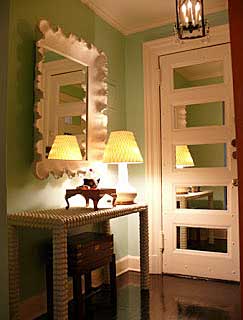 Here, a vintage door was incorporated into a home design. However, instead of leaving the glass panels, mirrors were put in there place.
Vintage Basement Door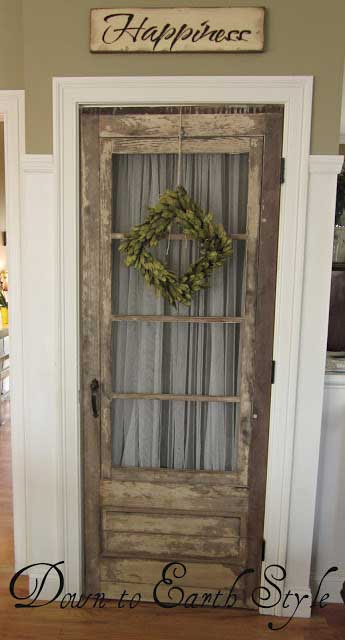 This one shows that you don't have to match your trim for a cool design. I love the rustic look of the door replacement which adds a lot of character to the room. I like how a curtain was hung for privacy and to fill the small gap at the top.
Rustic Vintage Door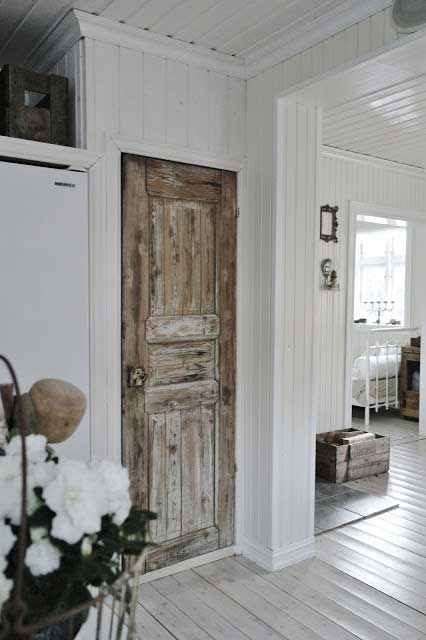 Here is another one with no windows to worry about and that also fits the frame correctly.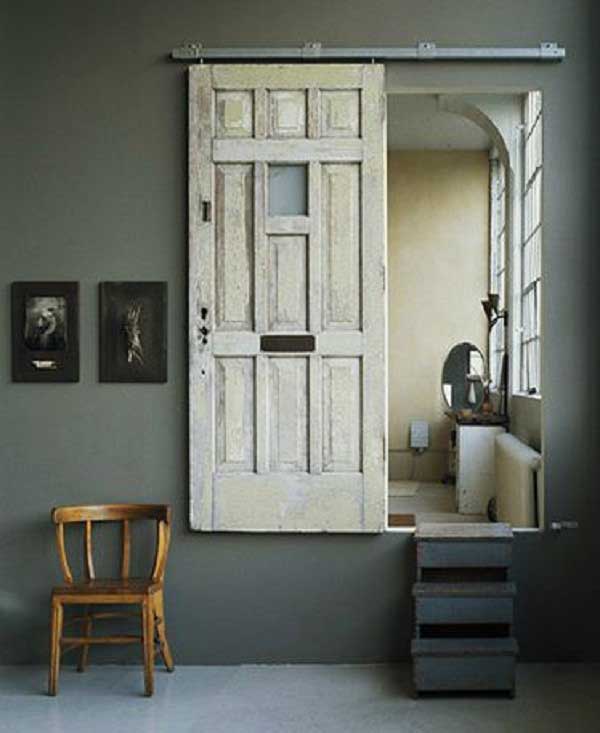 You can also combine a vintage door with the sliding door hardware!
I hope you have been inspired!