Do you have an old dresser with any missing or damaged drawers? Instead of trying to fix or replace the drawers, you can actually repurpose the dresser for a new use!
Any of the good drawers can also be repurposed. In case you missed it, make sure you check out my post on Ten Fun Ways To Repurpose Drawers for all kinds of creative ideas on reusing your dresser drawers.
As far as the actual dresser goes, all is definitely not lost. There are lots of creative ways to repurpose dressers in new and functional uses for your home.
Here are some of my favorite.
Repurposed Dresser Ideas
TV Stand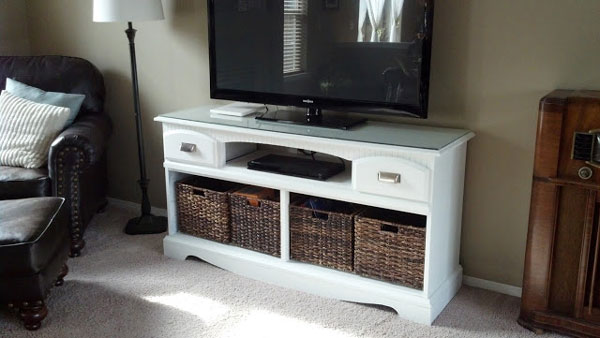 This dresser makes a very stylish tv stand with handy storage as well. The baskets are perfect for keeping movies or game equipment hidden.
Decorative Bench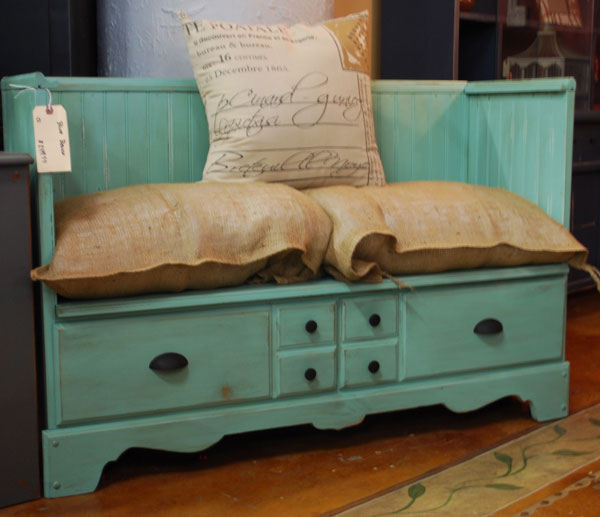 Creating a bench from an old dresser is probably not the first thing that you think of as a repurpose but it is a wonderful idea. This project turned out fantastic. Check out the whole process by clicking on the photo.
Shelving Unit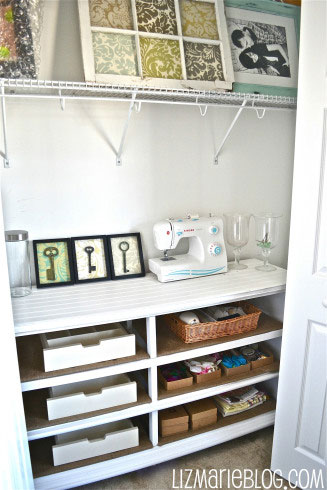 It makes perfect sense to insert shelves where the drawers were to create a storage unit for craft supplies or whatever else you may need storage for. This look is completely clean and chic.
Wine Rack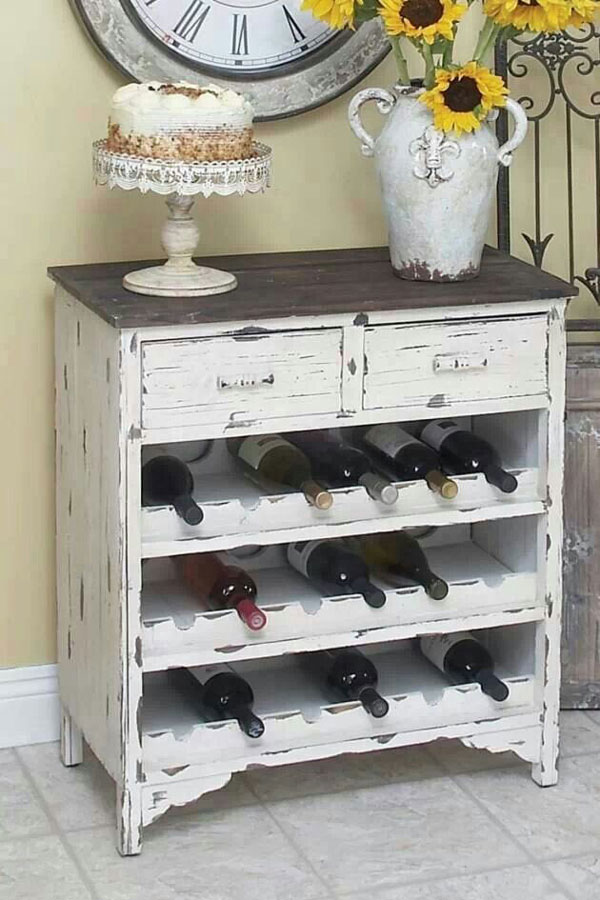 Here is a creative idea that I found on Pinterest. There is not a tutorial but all you would need to do is insert shelving where the drawers were and then insert a wood section, that has been notched out at the ends, to fit a wine bottle.
Do you have any other ideas for ways to repurpose dressers? I would love to hear your ideas!