I love picking up little ornate pieces of furniture that need a just a bit of sprucing up.  During my last shopping trip at a big antique mall in Ohio, I happened upon a lonely old telephone desk in need of a makeover.  The price was right so I snatched her up and brought her home for a little TLC.
The bones of it were good but it was half green and half stained and quite dirty!  The poor gal needed some life and some major brightening up.
I took a somewhat before picture.  It was after I sanded off the loose paint and cleaned it.  I also got anxious and slabbed on a few strokes of white paint: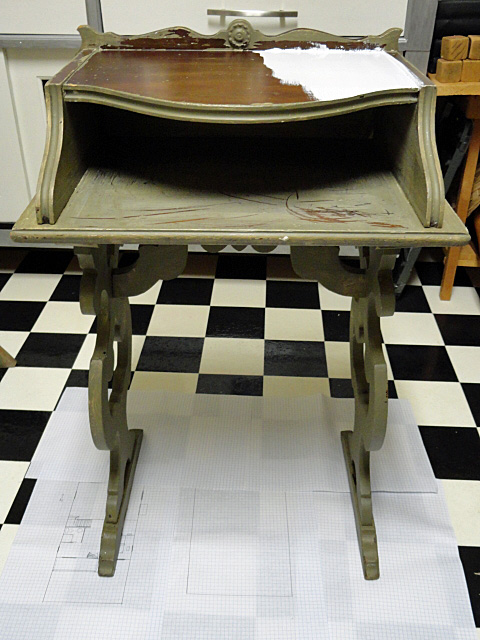 It took about three thin coats of Behr Premium Plus in ultra pure white satin to get the right finish.  I then sanded over then entire desk lightly with fine sand paper.  To give it a little bit of a distressed look, I went over some of the edges a little more to let the stained wood show through.  When I was finished sanding, I wiped the entire desk down with a damp rag.  For an extra smooth finish, I then wiped on Minwax paste finishing wax.
I almost think the old vintage desk was standing taller and prouder after that little makeover!  Here she is in all her glory: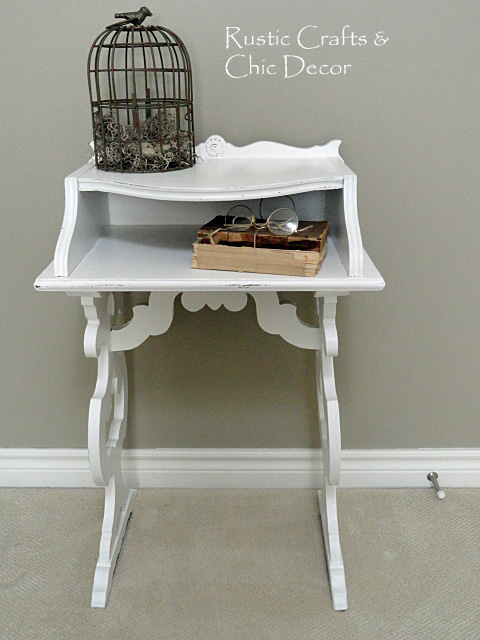 But, you need to get up close and personal:
A distressed finished just screams for some old tattered books!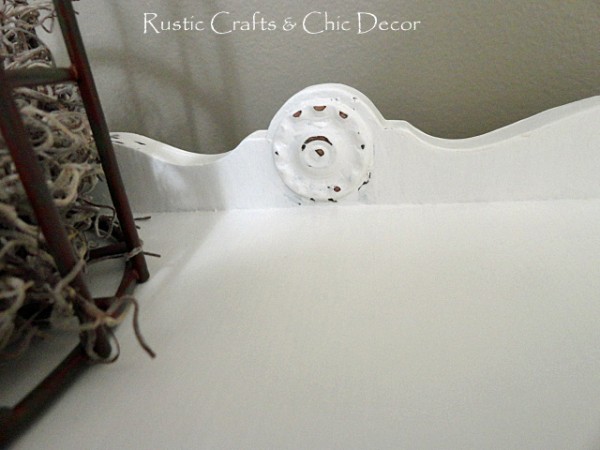 The desk top is now smooth like butter…..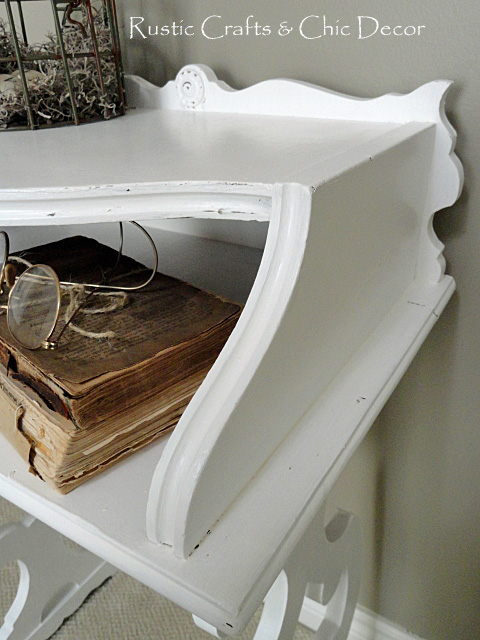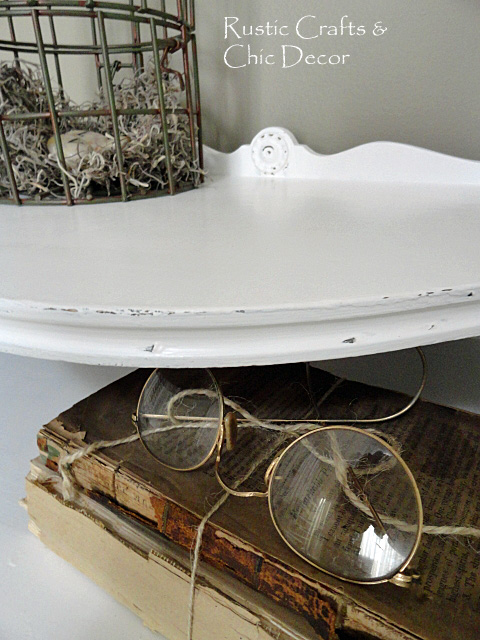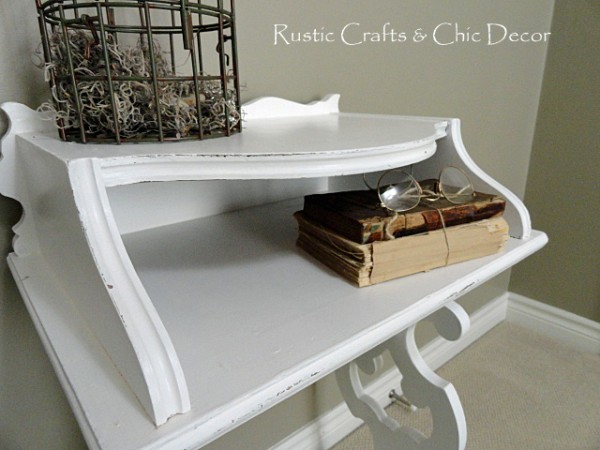 I took a lot of pictures because she did a lot of posing!  It was fun to take a tired and worn piece of furniture and give it a bright and youthful new look.  I love the new addition in my office and it's use will be none other than to display more found vintage treasures!
Happy Decorating!