There is something about the look of pallet furniture that is just so appealing.  Not only does it look cool but pallets are also fairly easy to work with in making furniture.  Plus pallets are super cheap if not free!  Many businesses will give them away — just make sure to ask first.
An especially useful piece of furniture to make would be a pallet desk.  The unique structure of a pallet makes it perfect in designing a desk with basically some built in cubbies for  holding supplies.
Check out these various designs to see what I mean: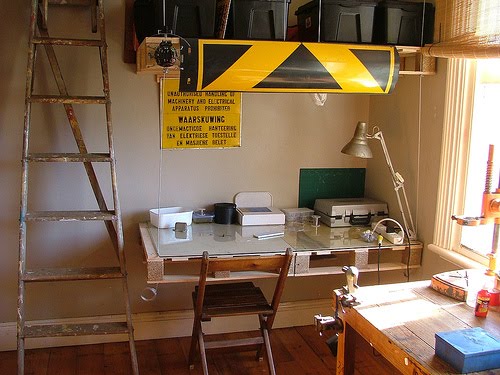 This super simple design has the pallet simply mounted directly to the wall.  The glass top gives a nice sleek work surface and you can see how the natural design of the pallet offers storage space under the work surface.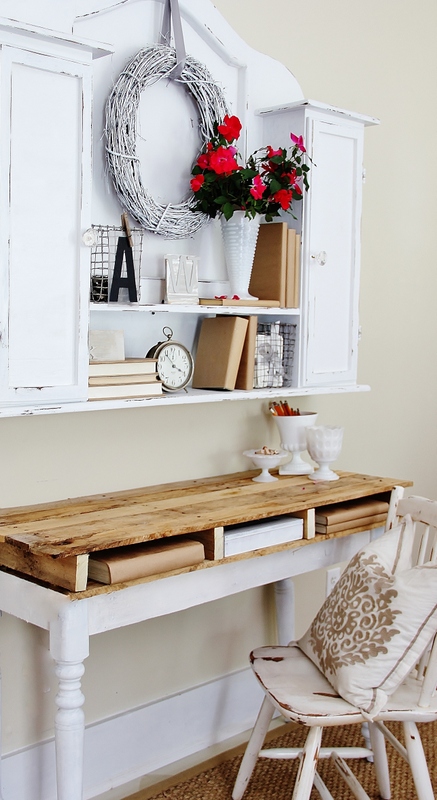 I am in love with this pallet top desk!  The look is so shabby chic.  This, of course, wasn't just a matter of sticking a pallet on top of an existing desk.  There was a little bit of re-work here.  But, the pallet was free….the instructions are easy to follow….and the result is soooo amazing!  Click on the photo to get all of the details.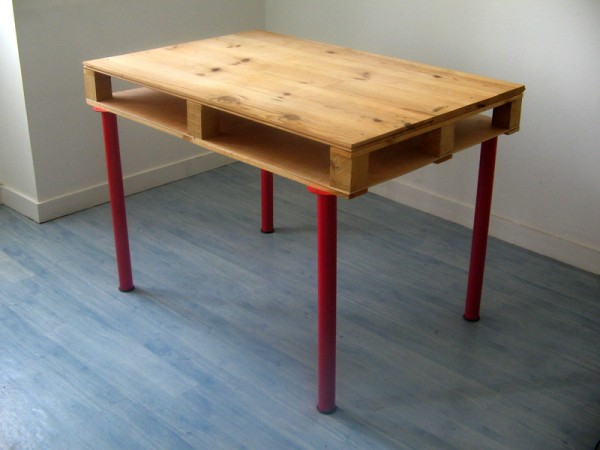 Here is another fun idea using legs from Ikea.  Some additional wood, besides the pallet, was also used in this project.  Check out the details by clicking on the photo.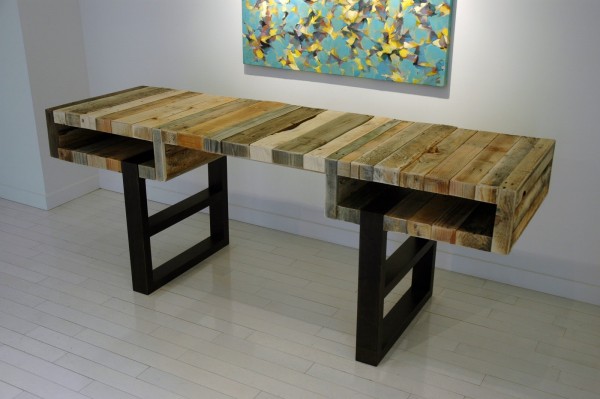 For a designer looking desk like this, you may want to check you what Hall/Spassov did.  To get the aged look of the pallets, they adhered them to stronger wood that was used to construct the desk.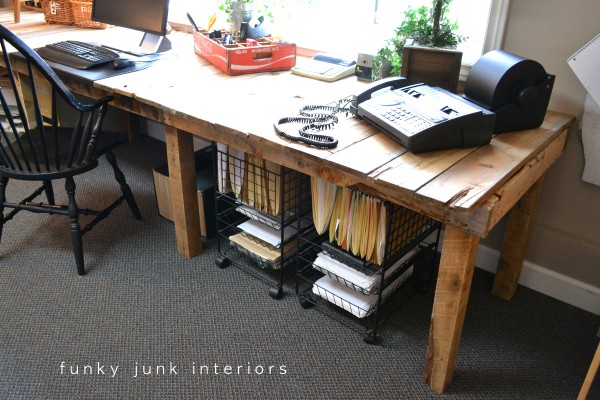 Wow!  If you have the space, here is an awesome rustic long pallet desk design.  I just love those chunky pallet legs and the cedar plank top!  The industrial looking rolling file bins fit perfectly underneath.  See what went into this amazing design by clicking the photo.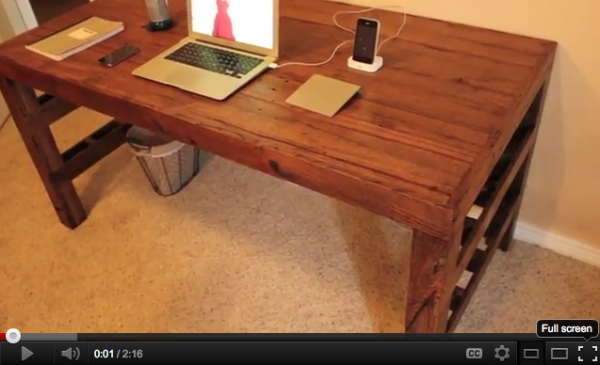 From rustic to a more sleek design, all you need to do is run the pallet boards through a planer and add some wood stain.  Starting out with a good quality pallets helps too.  For this desk, the pallets were all taken apart, put through a planer, and then reassembled into this desk design.  The rich dark stain adds a warm sleek look too.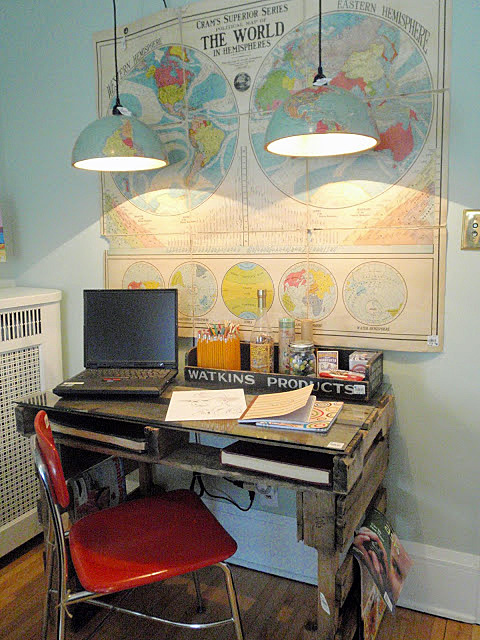 And finally, this pallet desk is simply made with rough pallets and a glass top and it is absolutely perfect for a boy's bedroom.  Notice the great space for books underneath?  No need to worry about this desk getting damaged.  Those of you with boy's will know what I am talking about!
Would you consider one of these pallet desk designs?  Have you used pallets in your home decorating?
Let me know your thoughts!
Happy Decorating!