I have been collecting old windows, to use in decorating, for quite some now.  My focus has always been on my home interior which you can see several ideas for in my post How To Decorate With Old Windows.
Lately, with the weather finally turning warmer, my decorating focus is shifting to the outdoors and I began thinking of ways I could bring some windows outside to spruce things up a bit.
My first thought is a small window frame, without the glass, to use as a backdrop for a wreath on my front door.  This may take a while to find just the right frame size but the season is right for me to start shopping flea markets, architectural salvage stores and antique malls.
There are plenty of other ideas that use old windows in sizes that are a little easier to come by.  Here are just a few of my favorites:
1.  Potting Table by Robo Junker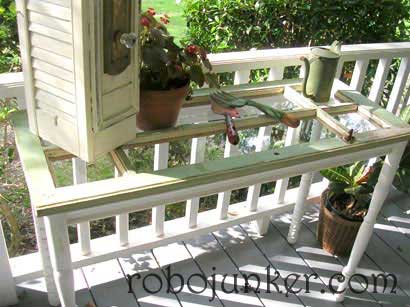 This fun potting table is light and airy with the window top and makes a decorative and functional addition to the deck.
2.  Mini Greenhouse by All Purpose Flower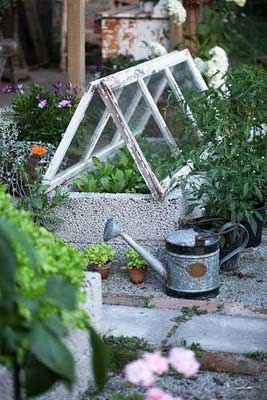 Here is a cute idea for using old windows as little greenhouses.  The source site talks about how to do this wisely as some tender greens, like lettuce or spinach, can absorb lead which could be in the paint of old windows.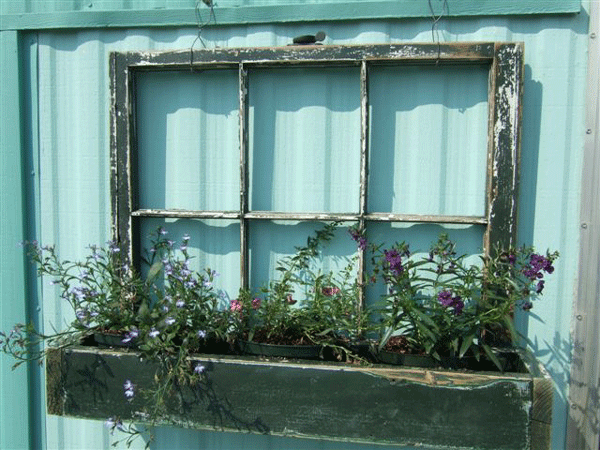 A planter box is made so much more interesting with an old window frame added to it!
4.  Stained Glass Window Art by Garden Web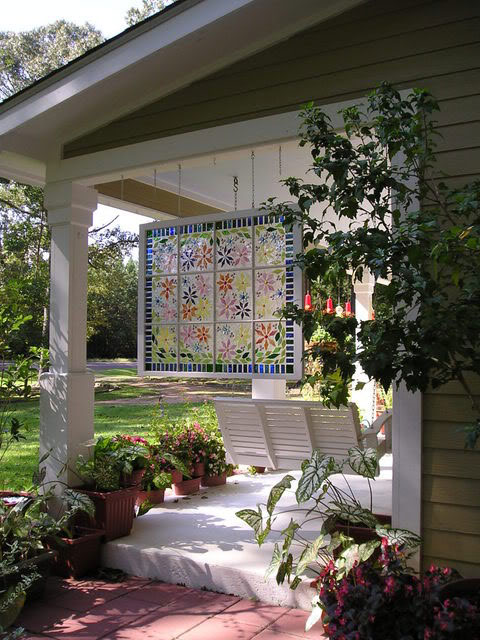 For a more advanced project, using an old window frame as a base for a stained glass project is a fantastic idea.  The windows are beautiful hanging outside on a porch like this.  I have also seen a single plain glass window or sets of windows, hanging in a porch, that look pretty as a divider as well.
5.  Window House Number by The Simple Life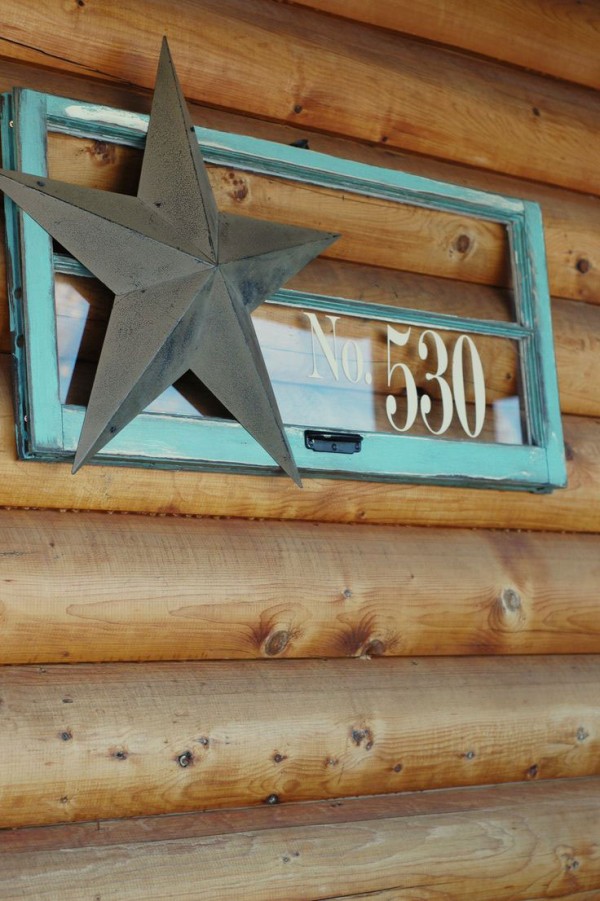 A small window being used to display a house number seems to be the perfect example for decorating with old windows outside.  I love this idea!
What ideas do you have for bringing old windows to the exterior of your home?
Happy Decorating!